Thanksgiving is such a popular time to visit Disneyland. The holiday celebrations are in full swing and you don't have to worry about missing that traditional Thanksgiving dinner. If you're thinking about going over the holiday, we've put together a guide to Thanksgiving dinner at Disneyland.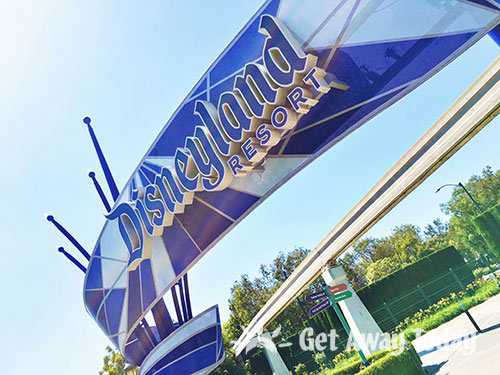 Disneyland Park
Many of the park's restaurants offer their normal menu items plus traditional Thanksgiving fare. Some of the top recommendations for your Thanksgiving dinner at Disneyland are Carnation Café, Plaza Inn, River Belle Terrace and Blue Bayou. If you are looking for Thanksgiving dining with a twist, try the turkey tortilla soup at Harbour Galley, turkey crepes at Café Orleans or turkey tamales at Rancho del Zocalo Restaurante. Menu prices will vary from restaurant to restaurant, but are in-line with their typical restaurant pricing.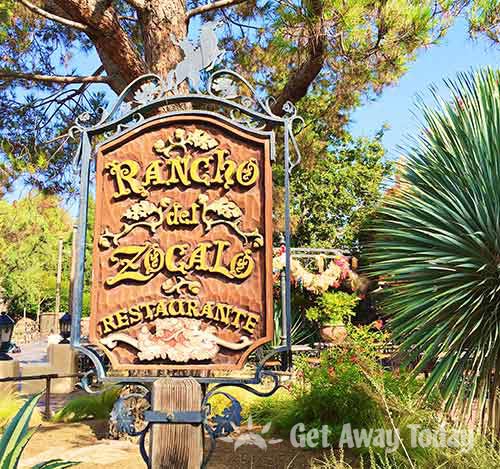 Disney California Adventure Park
Many of the restaurants within Disney California Adventure also offer Thanksgiving food on top of their normal menu. Carthay Circle is one of the most popular options since it offers the World of Color viewing package on top of the Thanksgiving dinner. The Wine Country Trattoria, Pacific Wharf Café, Flo's V-8 Café and Ariel's Grotto are other restaurants within the park that offer Thanksgiving dinner at Disneyland.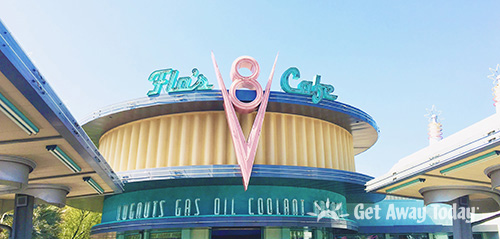 If you are looking for a Thanksgiving snack, stop by the carts within either park to chow down on a giant turkey leg or turkey-shaped sourdough bread!
Disneyland Resort Hotels
The Disneyland Resort Hotels also offer amazing Thanksgiving dining choices. The most well-known is the Thanksgiving Feast held at the Disneyland Hotel's Grand Ballroom. This dinner event sells out each year, so it is a great idea to reserve it as soon as possible. This year, adults are $79.99 and children (ages 3-9) are $29.99 with access to a full buffet spread. Disney characters also make an appearance at this celebration feast.
Goofy's Kitchen and Steakhouse 55, both located inside the Disneyland Hotel, also offer traditional Thanksgiving menu items on top of their normal menus. If you have kids, you'll be excited to know that Goofy's Kitchen remains a character dining experience for your Thanksgiving dinner at Disneyland!
If you're looking for an upscale Thanksgiving dinner at Disneyland, The Napa Rose restaurant in Disney's Grand Californian Hotel features a four course Wine Country Feast by award-winning Chef Andrew Sutton that is extremely popular and requires advance reservations. The Storytellers Café at the Grand Californian and the PCH Grill at the Paradise Pier Hotel both offer a full buffet with Thanksgiving dinner and other menu items on Thanksgiving. It's important to note that Storytellers Café and the PCH Grill only offer character dining during breakfast, so don't expect to see characters at Thanksgiving dinner at either of these two restaurants.
While not required at all restaurants, reservations are always highly recommended. Thanksgiving is a popular time for guests to travel to Disneyland and certain restaurants fill up fast! The Thanksgiving dinner at Napa Rose and Disneyland Hotel's Grand Ballroom do require reservations as they have limited seating. But again, we recommend reservations for any of the table service restaurants throughout the Disneyland Resort.
Reservations for Thanksgiving dinner at Disneyland are currently open, but you'll want to hurry. You can make your reservations online or by calling 714-781-DINE (3463).
Anaheim
If you're visiting the parks, but don't necessarily want to have Thanksgiving dinner at Disneyland, many of the restaurants in the Anaheim area stay open for Thanksgiving and offer a menu with traditional fare. The Hyatt Regency Huntington Beach is just a few miles away and serves a gourmet Thanksgiving spread in a stunning setting. Adults are $75 per person, seniors are $65 per person and children ages 4-12 are $25 per person. Reservations are available over the phone by calling 714-845-4893.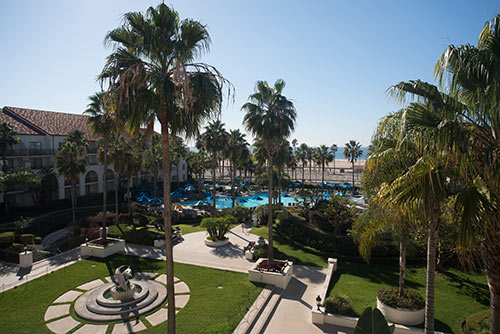 Anaheim Wyndham Garden Grove, Embassy Suites South and Embassy Suites Orange are all some of our favorite Anaheim area hotels that add a Thanksgiving dinner to their menus. Reservations aren't needed, but they do ask for advance notice if you are planning on celebrating the holiday with a larger group there.
If you are looking for something a little more unique, make Thanksgiving dining reservations at the Aquarium of the Pacific in Long Beach. Your family can enjoy Thanksgiving dinner with the fishes and get up close with the sea life! Adults are $46 per person and children ages 3-11 are $25 per person. You can make reservations for the Aquarium of the Pacific Thanksgiving online.
Knott's Berry Farm
Another idea if you're not planning on Thanksgiving at Disneyland, but are still in the area, is at Knott's Berry Farm just a few miles up the road in Buena Park. Each year, Knott's Berry Farm offers a Thanksgiving Holiday Champagne Brunch that serves a fantastic spread throughout Thanksgiving Day. Adults are $45.99, children ages 3-9 are $18.99 and seniors are $30.99 for 2016. The best part is that Knott's Berry Farm has a take-out option! That means you can have an entire Thanksgiving banquet without lifting a finger in the kitchen - or your hotel room for that matter. Both of these dinners require advance reservations, which you can make on OpenTable.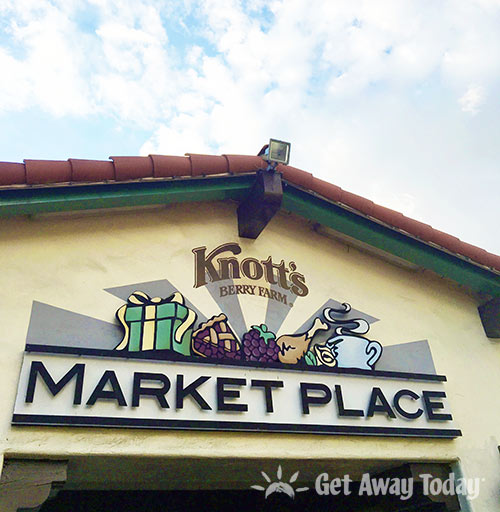 Thanksgiving is a wonderful time to visit Disneyland and you don't have to sacrifice your holiday traditions to do so! You can enjoy Thanksgiving dinner at Disneyland, both traditional and with a twist, and our travel experts can help you plan it. If you are thinking about booking your trip, be sure to check out Holidays at Disneyland 2016: Your Complete Guide. Also, watch our One Minute Guide to Holidays at the Disneyland Resort to get you into the holiday spirit!
All of our Disneyland packages can be booked online. Or, for personalized help, give us a call at 855-GET-AWAY to start planning your Thanksgiving vacation!

Check out these other great articles: