Is your family tired of the cold? We know five perfect spots for the best family beach vacations!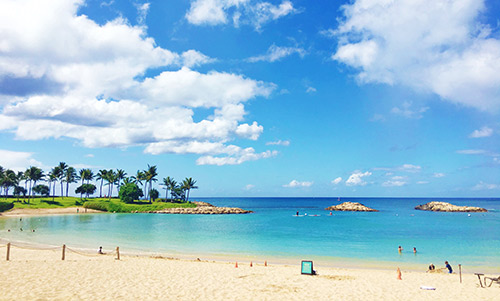 While the holidays are amazing, the cold weather of winter is not. As soon as the temperature drops, dreams of sunny beaches and warm waters fill our heads. The best part is, January and February are two of the better months for traveling!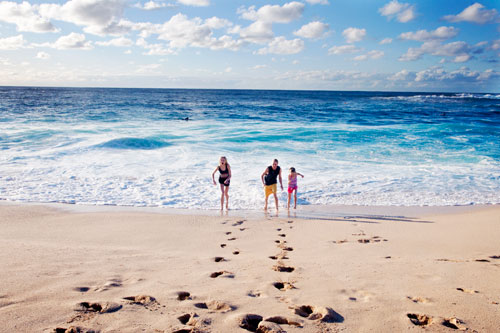 You might have to take your kids out of school, but spending some quality time next to the sea is so worth it. Just imagine all the fun and memories your family could create on the seashore. Plus, you can always plan your vacation around a long weekend to minimalize the amount of school missed. We've made your family trip planning even easier by gathering the top five destinations for your best family beach vacation yet:
San Diego is a family-friendly destination that's perfect for your next beach trip. There are more than two dozen beaches found in the city of San Diego alone, not to mention all the beautiful beaches of the surrounding cities like La Jolla and Carlsbad. Attractions like Sea World and the San Diego Zoo are only minutes away, making this a great spot for kids of all ages.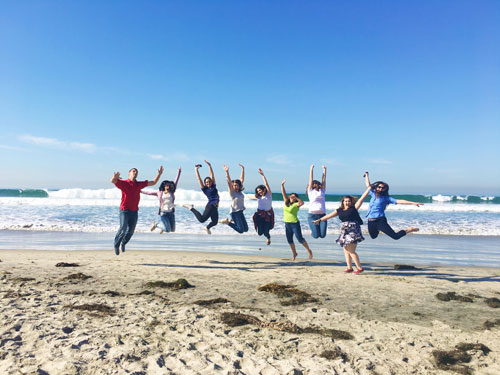 Huntington Beach is another wonderful spot that is ideal for any family looking to play and relax on the beach. This location is super close to Anaheim so you can spend just as much time in Disneyland as you do on the beach. Your kids are sure to deem this as one of the best family beach vacations when they get to enjoy both the magic of Disney and the ocean.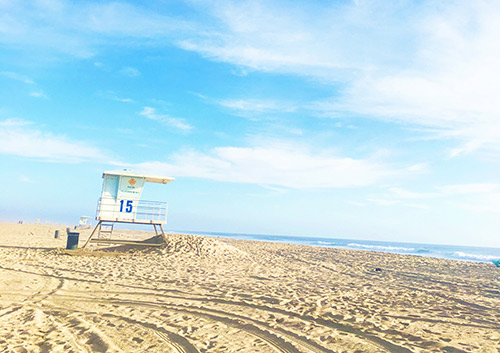 Hawaii is a superb pick for any family considering you can choose from more than four islands to tailor the vacation to your family. Looking for lush vegetation and plenty of hiking opportunities? Kauai is for your family! Prefer to relax on the beach with a few visits to historical sites? Oahu might just be the ideal island then. No matter the island, a trip to Hawaii is one of the best family beach vacations!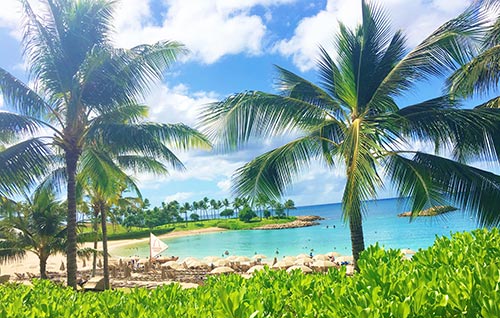 Mexico is another fantastic choice for families looking to enjoy the beach with the added benefit of all-inclusive resorts. Cancun and Los Cabos are two of the most known Mexico destinations for good reasons. They offer the biggest range of family-friendly all-inclusive resorts and are home to some beautiful beaches and thrilling excursions. If you don't want to worry about buying food and planning meals while you're on vacation, Mexico might just the be the best bet for your next family vacation!
Beaches all-inclusive resorts can be found in both Jamaica and Turks and Caicos. These family-centered resorts are known as the crème de la crème of all-inclusive resorts. Your kids, and your wallet, will be amazed at everything included in this vacation – ranging from watersports and kiddie pools to X-box Play Lounges and kids clubs. We wouldn't be surprised if your family declares a trip here as the best family beach vacation ever!
No matter the sunny destination you choose your family will love your next beach vacation. There's no better way to chase away winter blues and take a break from the cold temperatures. You always get the best prices when you book with Get Away Today, so book online or give our travel experts a call at 855-GET-AWAY. We can't wait to help plan your best family beach vacation ever!

Check out these other great articles: