Giving the gift of travel is growing in popularity. The world is full of fun places to explore and our favorite is Disneyland! Giving a Disneyland vacation experience is a perfect option for your family - especially when your kids already seem to have everything they need. Make the presentation extra special with one these three travel themed wrapping and vacation reveal ideas for Christmas morning.

Map Paper

Bag the traditional wrapping paper and use a map instead! You can use any type of map to wrap your gift box. If you are heading to a specific theme park, like Disneyland, you could even use a park map as your wrapping paper. I found these cute vintage map bags on Amazon that were perfect for this project. The packaging will give your recipient a hint about what is inside and it shows a spirit of adventure! Your family won't know exactly where they are headed until they see what is inside. What a fun surprise it will be!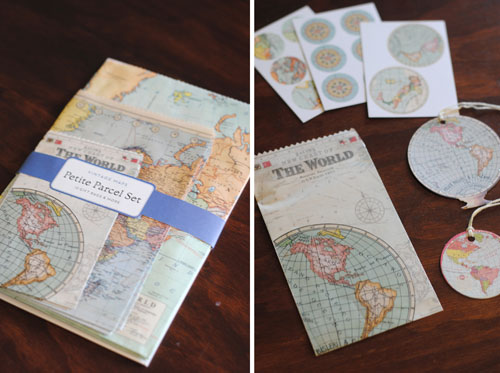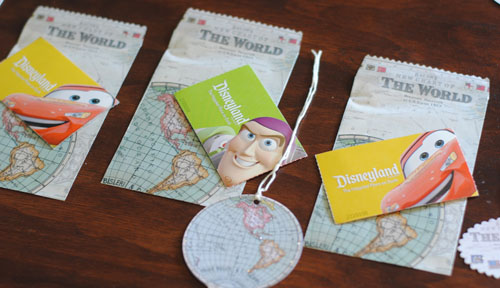 Wrap a Map

If you want to announce your vacation destination in a clever way, try wrapping a map. Give your family the location coordinates and have them find the location on the map. Or, if you have young kids, color a big black X to mark the spot! Fill in your travel route, or include your hotel reservations and let your kids find your destination on their own! There a so many fun ways to reveal your travel plans with a simple map. There are so many map items avialable - big maps, little maps, map place mats or map fabric. Be creative! You can hang up the map as a visual reminder of the fun travel plans to come. I found a great map of the United States to use. It is big, beautiful and was a great price on Amazon.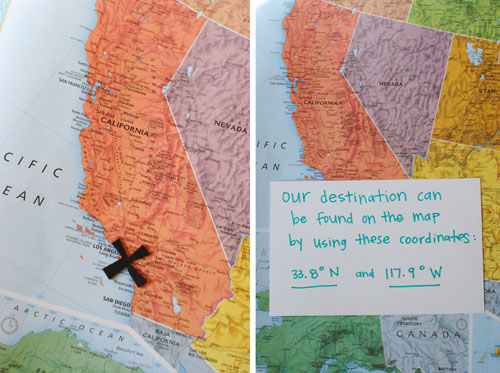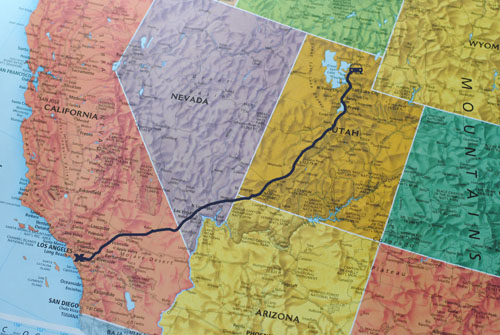 Globe Location Reveal

World globes are really classy. They are also very expensive! When I happened upon this cute globe beach ball, I felt like the stars had aligned. It is a globe for only a few dollars. If you are giving a vacation to kids, this globe ball is the perfect way to announce the plan! For a Disney vacation, mark the spot on the globe with a Mickey Mouse silhouette. The globe will give the kids something to open and play with, but it is also inexpensive and travel related. A total win-win. Take some time leading up to your vacation to talk about different places on the globe and show the kids the route you will take to get to Disneyland. Then, pack your globe ball to play with in the pool or at the beach!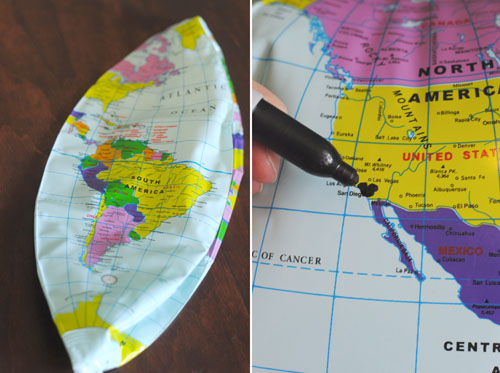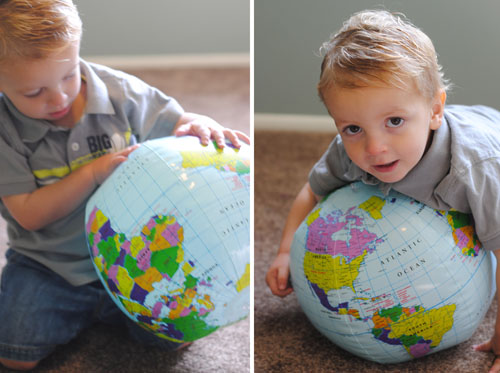 Looks like that's a map, I mean a wrap! I hope these ideas spark a plan for you to give your family a Disneyland vacation this Christmas! You can view all of our Disneyland packages and Disneyland tickets online or call our Disney Experts at 855-GET-AWAY.


Check out these other great articles:

Easy and Cute Olaf Stocking Tutorial
Holidays at the Disneyland Resort 2014
3 Fun Vacation Gifting Ideas for Christmas Morning
Princess Vacation Surprise Gift Idea