The Holidays at the Disneyland Resort are some of the most magical times of the year, but you'll want to be prepared. We share our top tips for Christmas at Disneyland so you can have the merriest vacation ever.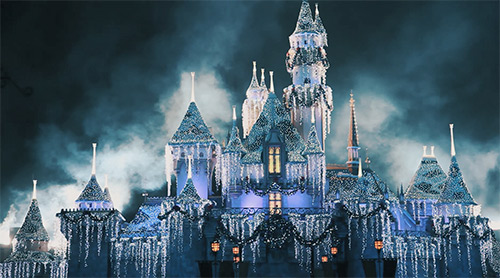 A Disneyland vacation is always magical, but spending Christmas at Disneyland takes that magic to a whole new level. You should know that when we say Christmas at Disneyland, we're not just talking December 25th. We're talking the entire season, and at Disneyland that begins in the middle of November and continues through the first week in January. Here are some of our best tips for Christmas at Disneyland to make your vacation as magical as possible:
Pick your dates carefully. You should know that Christmas at Disneyland is generally a busier time. That's not necessarily a bad thing, but it's something to keep in mind when planning your vacation dates. If you want to avoid major crowds, try visiting while the kids are still in school and the locals are at work. That means earlier in the holiday season, early to mid December and the week after New Year's are your best bets. However, if your kids can't miss school, or you can't miss work, don't let visiting over the holidays scare you away when you use our tips.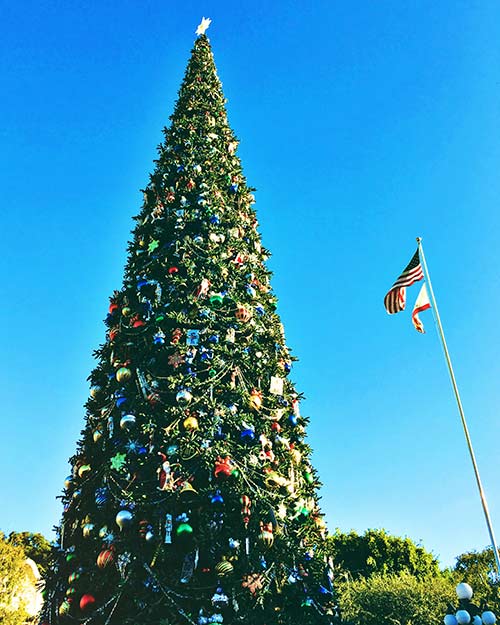 Get there early. During true peak travel time during Christmas at Disneyland, getting to the park before it opens is a necessity. The parks can and normally do reach capacity by early afternoon and sometimes sooner. However, it's also a good idea to get to the parks early during the less busy times. By getting to Disneyland before it opens, you'll get a great jump start on your day. Many vacationers sleep in and most locals come after school and work are over for the day. You can get so much more done in those early hours!
Make dining reservations. Make the most out of your time by making advance reservations for any sit down restaurant. Disney allows you to make reservations up to 60 days in advance. If you're traveling during Christmas at Disneyland, you'll want to be as close to that as possible for your first choices of times and restaurants. Character Dining especially fills up quickly during Christmas at Disneyland. If you miss a 60 day reservation window, you can oftentimes still find spots open during an off time. Dining during an in between time can actually be a plus because you'll be riding attractions while everyone is eating. You can make Disney Dining reservations by calling 714.781.DINE (3463) or online at Disneyland.com.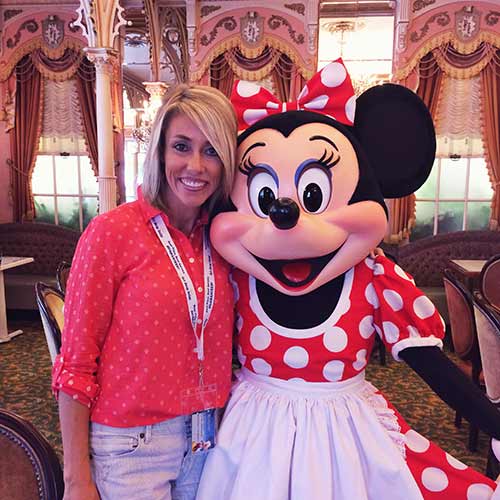 Bring snacks. You can bring in your own food to Disneyland and it's one of our top tips. You'll of course save money by not spending as much on snack foods. You'll be less likely to overspend on meals if you're not starving by the time you sit down to lunch. You'll also save time by not waiting in lines for food and snacking while you're in line for attractions instead. Granola bars, fruit snacks and trail mix make great options. Throw in some candy canes to make it feel festive.
Watch the shows. One of the best things about Christmas at Disneyland is the holiday entertainment. World of Color has a seasonal overlay set to your favorite holiday classics and you'll need a ticket to reserve your spot. Get your free Fastpass ticket first thing in the morning over by the Grizzly River Run. "A Christmas Fantasy Parade" and the "Believe... in Holiday Magic" fireworks are not to be missed. There are no tickets available for these shows, so you'll want to get there early. The best views are on Main Street, but you'll have to get there really early to get a spot. If you go that route, grab some holiday treats or dinner to enjoy while waiting to make the time go by. If waiting isn't an option, there are more viewing areas along the parade route near "it's a small world" holiday.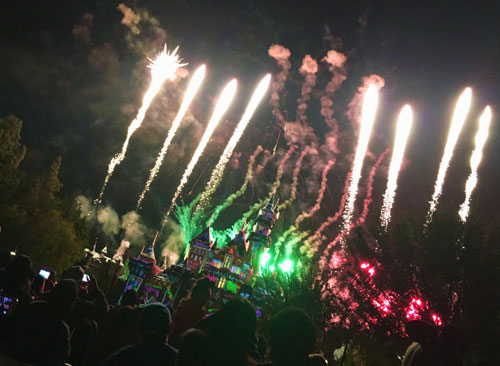 Ride the holiday attractions. Christmas at Disneyland transforms everything, including some of the most popular family attractions. Be sure to ride "it's a small world" holiday and Haunted Mansion Holiday for the full Christmas at Disneyland experience.

Give yourself enough time. If you're visiting during Christmas at Disneyland, there is so much more to see and do. You won't want to miss any of it and it's nearly impossible to get it all in with just a couple of days. You'll want to plan on at least three days in the parks, but four or five days of Christmas at Disneyland is even better. A longer length ticket also gives you flexibility to come and go as you please without feeling like you have to stay all day long.
Enjoy the atmosphere. There is holiday magic around every corner during Christmas at Disneyland. The decorations throughout both parks, the three Disney hotels and the Downtown Disney District are amazing. Cars Land is especially impressive in my opinion and Sleeping Beauty's Winter Castle is truly breathtaking at night. The characters are dressed in their holiday best for unique photo opportunities and holiday scents are piped throughout the resort.
The Festival of Holidays made its debut at Disney California Adventure Park in 2016. Cultural celebrations, musical performances, marketplace kiosks serving global cuisine and so much more can be found at the festival. You could easily spend at least one afternoon just experiencing these additional holiday offerings.
Use the Fastpass System wisely. Maximize your Fastpass tickets by always having an active Fastpass ticket, included free with your theme park ticket. The most popular attraction Fastpass tickets go quickly, so you'll want to prioritize what attractions are most important to you. Haunted Mansion Holiday, Space Mountain and Indiana Jones are normally among the first Fastpass tickets to go at Disneyland. Radiator Springs Racers and Soarin' Around the World are top Fastpass attraction picks in Disney California Adventure Park.
When collecting your Fastpass tickets, look at the return time and set an alarm on your phone so you don't miss it. Also, check the bottom of your current Fastpass ticket for the time your next Fastpass is available. It will be either after your return time or two hours from when you collect your current Fastpass ticket.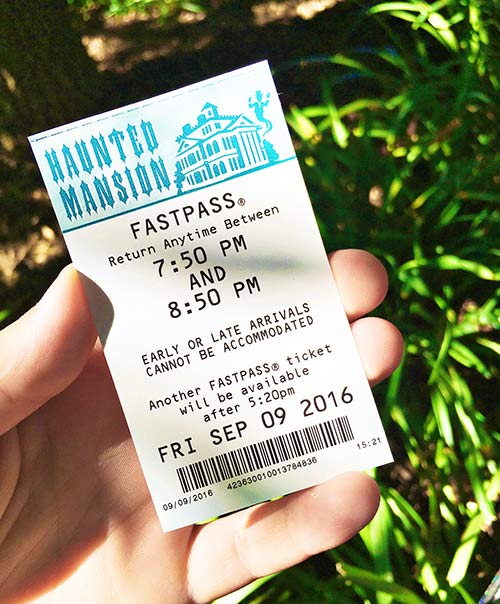 Enjoy! Soak up all of the sights, sounds, scents and flavors of the holidays during Christmas at Disneyland. There's no place and no time like it. You're sure to make memories you'll cherish forever.
If you haven't booked your Disneyland tickets for this holiday season yet, there's still time! We'd love to help you surprise your family with the gift of Christmas at Disneyland either this year. If you're a planner, you can lock-in your 2017 Disneyland vacation for just $125 down! Book our Disneyland packages online or call our agents at 855-GET-AWAY.

Check out these other great articles: