The Disneyland Resort is the perfect vacation destination, centrally located in Orange County, California. It's also just a short drive from some incredible attractions. We've put together our top three day trips from Disneyland to help you plan your trip.
Make your Southern California vacation the best ever with our top three day trips from Disneyland. The Happiest Place on Earth is home to some of the most amazing rides, shows and magic that you can't find anywhere else. It's no wonder that Disneyland is one of the most popular vacation destinations. But, it's also within close proximity to other world-class attractions that you won't want to miss.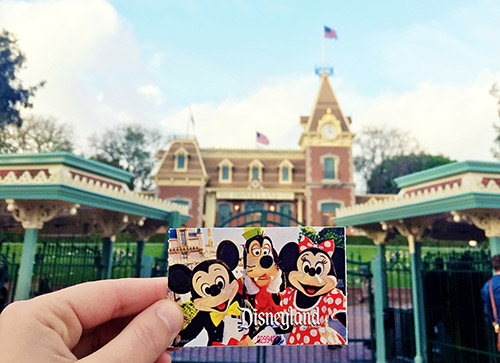 We love staying around the Disneyland Resort, because you're centrally located to so many Southern California highlights. Plus, Anaheim and the surrounding area has a wide range of wonderful hotels to choose from that will fit any budget. When you book with Get Away Today, you can find so many hotels that offer a 4th or 5th night free. You'll want to take advantage of the extra time to do one, if not all three, of our favorite day trips from Disneyland.
Universal Studios Hollywood: Located in Los Angeles, Universal Studios Hollywood is about an hour drive from Disneyland. It's an easy trip if you have a car or choose one of the shuttle options. The first is Lux Bus, a shared shuttle that drops you off and picks you up at designated times. Or, you can reserve a private shuttle with Karmel Shuttle and pick your own times. Reservations are required for both, with at least 48 hours notice. I would recommend driving yourself or taking Karmel Shuttle for ultimate flexibility. It is so convenient, but that's not the only reason that makes it top our list of day trips from Disneyland.
Universal Studios Hollywood is famous for its Studio Tour where you can see how your favorite movies and TV shows are made. Another huge draw is the Wizarding World of Harry Potter that opened last year. You can ride a Hippogriff, go on a forbidden journey with Harry and team, be chosen by a wand, wander through Hogwarts and Hogsmeade, and even taste authentic Butterbeer.
Young kids will love Despicable Me: Minion Mayhem, Super Silly Funland and Shrek 4D. Older kids will love Transformers: The Ride, Jurassic Park - The Ride and The Revenge of the Mummy - The Ride. Really brave souls can wander through AMC's The Walking Dead attraction. Although, there may be more running than wandering. Everyone will love entering Springfield with some of the biggest donuts you've ever seen and watching Universal's Animal Actors Show.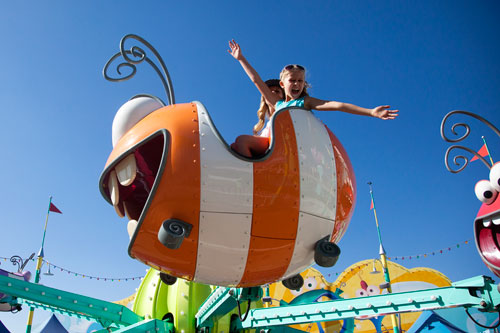 There is so much to see and do inside Universal Studios Hollywood that make it an easy addition to our favorite day trips from Disneyland. But, you may want to make it an all day and night trip, because right outside is Universal CityWalk. Universal's CityWalk is an outdoor shopping, dining and entertainment district chock-full of unique experiences. You'll find everything from gourmet dining to a casual food court, an IMAX movie theater and even an outdoor skydiving tunnel. Universal's CityWalk is worth planning some time to explore.
Legoland California: The Legoland California Resort is also about an hour away from Disneyland, but in the opposite direction. Like Universal Studios, Legoland is an easy drive to make yourself. Legoland rarely has nighttime hours, so a morning departure with an early evening return is the norm. You'll also love the scenery as you drive along the coast, which is just one of the reasons Legoland is on our list of top day trips from Disneyland.
Legoland California was built (pun intended) for kids ages two - 12, but is quite impressive no matter your age. It has a much more laid back feel than both Disneyland and Universal Studios Hollywood. There are rides for little kids, some that the whole family can enjoy together and even a few for the big kids. Everyone can appreciate the LEGO creations, especially Mini Land U.S.A. with its intricate recreations of some of our country's coolest cities.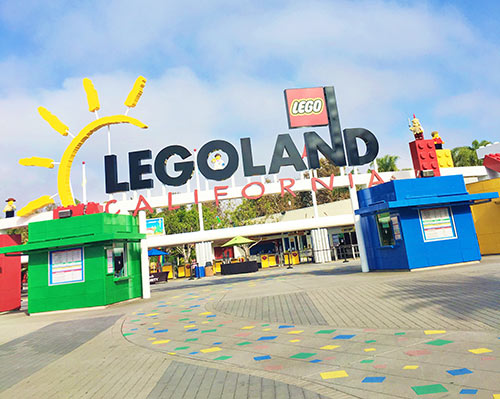 Catalina Island: A trip to Catalina Island is like a vacation within a vacation, easily making it one of our top day trips from Disneyland. You can catch the Catalina Express from Long Beach, San Pedro or Dana Point. It's anywhere from a 20 - 40 minute drive to the port, and then anywhere from an hour to a 90 minute boat ride to the island.
Catalina Island will make you feel like you've been transported to the Mediterranean. You'll love wandering the shops, dining on fresh seafood and exploring the island. Rent a golf cart and ride to the top of the island for incredible views. You can also take a ride in a submarine or go ziplining. You can have as much adventure or relaxation as you want... and be back in Anaheim before dark. It's one of those day trips from Disneyland you'll want to make each time you visit California.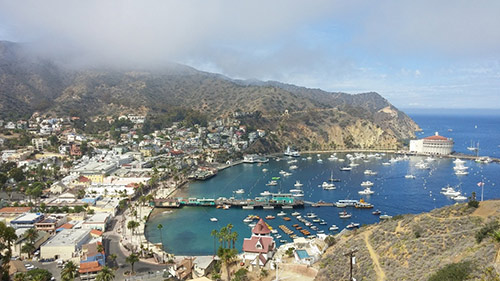 If you haven't already booked your Disneyland vacation, we'd love to help! We help you find the perfect hotel at the best price and help you save the most on tickets. Whether you're spending all of your days at the Happiest Place on Earth or are looking for some day trips from Disneyland, we have the lowest prices. We also have the best agents who personally visit our hotels and attractions to give you first hand tips and tricks to make your vacation the best. Book online or call our agents at 855-GET-AWAY.

Check out these other great articles: