With tons of all-inclusive resorts and non-stop flights from cities throughout the U.S.. at affordable prices, it's no wonder that Cancun and nearby Riviera Maya are hugely popular destinations for family vacations, honeymoons, romantic getaways and friend trips. But Cancun and the Riviera Maya are so much more than a screaming good deal. Our agents love this area and together we've put together our list of the Top 5 Things To Do in Cancun and Riviera Maya, about an hour down the coastline.

1. Beaches. First and foremost, Cancun and the Riviera Maya have miles of gorgeous Caribbean beaches perfect for hours of fun in the sun. Many of the resorts have their own private beaches that are meticulously maintained by their staff. Better yet, some offer private cabanas and butler service. No matter where you stay, you'll want to plan for plenty of time to enjoy the surf and sand.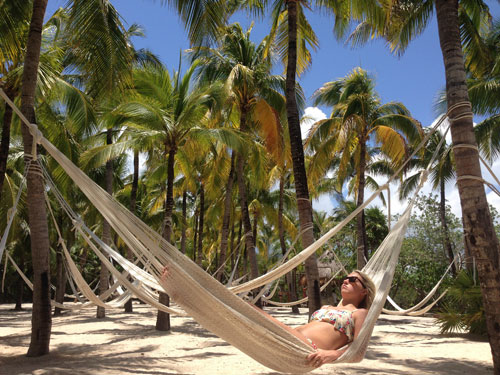 2. Nature Parks. More than sand and surf, you'll find jungles and cenotes, or water caves, one of the more unique features of the Yucatan Peninsula. To make it easy to explore nature's playgrounds, there are official nature parks like Xel-Ha, Xplore and Xcaret that provide everything for you so all you have to do is show up. Tube through caves, snorkel, zip line, or just lounge in a hammock. While most of the nature parks also include all food and beverages, each has a little something different to offer, so if you have your heart set on a specific activity, make sure the park you chose offers it. You can save on many of these nature parks by purchasing your excursion before you go as part of your vacation package. Make sure that your package includes transportation so you don't have to figure it out when you get there.


3. Historical Sites Tulum and Chitzen Itza. Mexico is full of rich history and incredibly preserved ruins. No matter where you choose to stay between Cancun and Riviera Maya, you're anywhere from 40 minutes to a couple of hours away from centuries old structures. You can add tours to these sites that include transportation from your hotel. Many of these tours even offer different add-ons, like shopping excursions or a stop at a cenote, making the experience that much more memorable.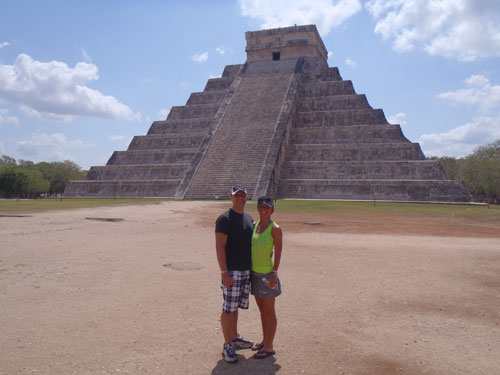 4. Shopping. Playa del Carmen is known as a hot shopping destination, and it's just a few minutes from Riviera Maya and about an hour from Cancun. You can find hand crafted pottery, clothing, crafts and more. And every traveler visiting Mexico needs to bring home authentic Mexican vanilla. As a tip, you can grab bottles at the airport cheaper than you can at many of the downtown shops. It's the same stuff you can get elsewhere and makes a great gift for anyone who you may have forgotten to buy for... babysitter, dog sitter, mail pick-upper, etc.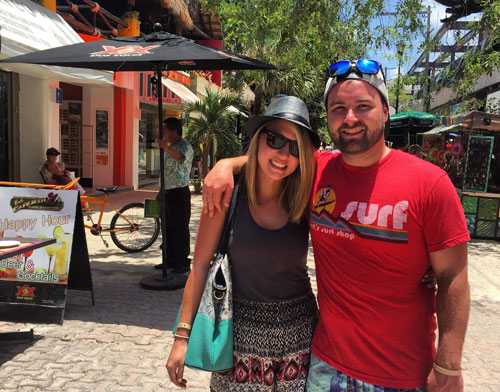 5. Dining. If you're staying at an all-inclusive resort, all of your meals will be included. However, you should be aware that each resort has its own idea of all-inclusive. If food is an important part of your vacation, check the number of restaurants and types of cuisines. For an upscale, farm-to-table approach, you can look into the Karisma hotels in the Riviera Maya. Even if you are staying at an all inclusive resort, it's well worth it to venture off for a meal or two and experience some authentic Mexican meals and street food. Mexico is so full of rich flavors from the sea and lush lands that there's bound to be one within a few minutes of your hotel. Check with your concierge for top recommendations and reservations. You'll be glad you did.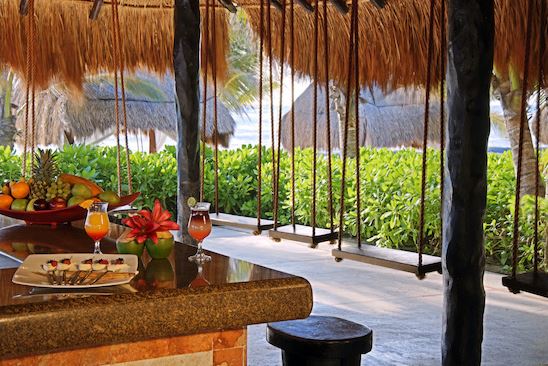 If you're thinking of booking a vacation to Mexico, we would love to help. Many of our agents have been to Cancun and the Riviera Maya - in fact, they helped us put together this list! Give them a call for personalized recommendations on where to stay and what to do at 855-GET-AWAY. They'll also help you find the best deals. Or, you can book online anytime. Either way, we'd love to help you get the best deal on your Cancun and Riviera Maya vacation!

Check out these other great articles: