Planning your trip to the beautiful island of Maui can be an overwhelming task. There is so much to see and do! I visited Maui with my family a few weeks ago and we put together a list of the top 7 things to do in Maui to help you narrow it down: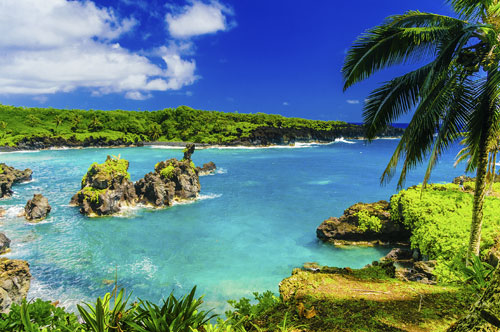 Haleakala National Park
Mt. Haleakala (a dormant volcano) towers at 10,023 feet, high above the clouds. When we finally reached the top, we could see for miles and miles with an airplane-like view. It was incredible!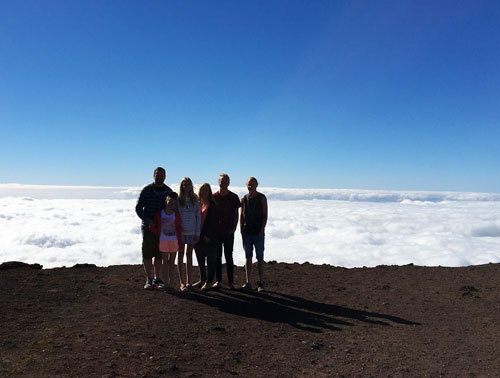 The park and surroundings are beautiful. It almost feels like you have landed on Mars. We loved our time hiking and exploring here!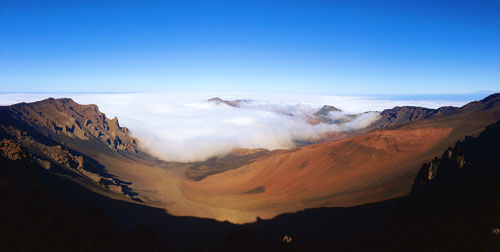 Iao Valley State Park
You'll definitely want to take the easy walk up to see the beautiful and famous Iao Needle. This park is an amazing place to see thick, lush, green rain forests and gorgeous scenery all around. We felt like we had arrived in Jurassic Park!
The Road to Hana
The road to the town of Hana provides one of the most scenic drives in the world. Along this road you will encounter 620 curves and 59 bridges. You'll want to make sure you decide ahead of time what areas you'd like to stop and explore. This drive takes a long time, so keep in mind you won't have time to stop at each attraction in one day. Some of the most popular stops are: Twin Falls, the Garden of Eden, the Bamboo Forest, Wainapanapa State Park and Black Sand Beach, Hana Bay and the Seven Sacred Pools.
Beaches
Let's face it...the real reason we dream of visiting Hawaii is the beautiful beaches! Maui has so many to offer – from Ho'okipa Beach where you can watch the windsurfers, to Makena Big and Little Beaches where you can enjoy a day of swimming and sunbathing, to Black Rock Beach where you can swim with the turtles and cliff jump, to DT Fleming Beach where the waves are perfect to body surf all the way in to shore – there are enough beaches here to explore for weeks and weeks!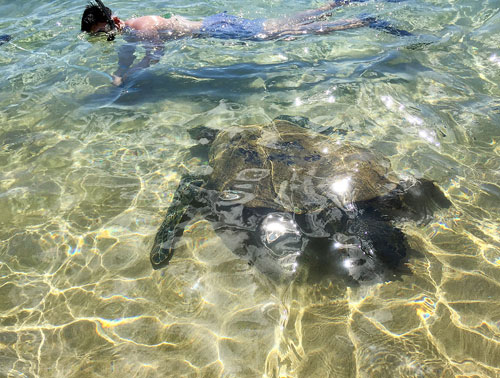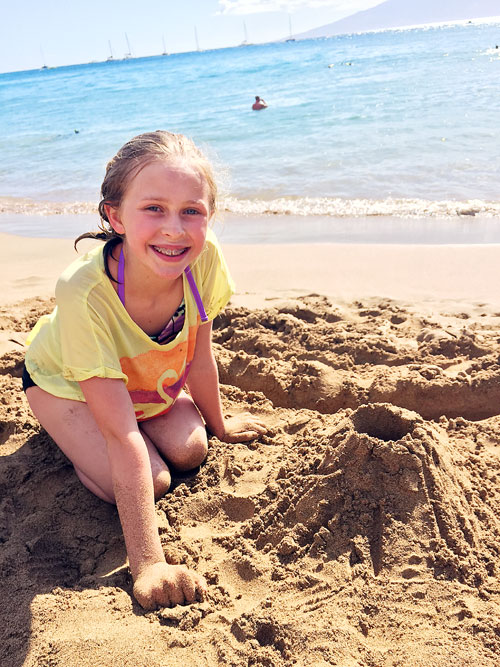 Lahaina
Lahaina is a historic, charming beach town full of opportunities to shop, eat and take in the sites. Be sure to check out the famous Banyan Tree that is over 137 years old, and spreads across almost an entire acre.
Nakalele Point and Blow Hole
At the northern tip of Maui you'll find the famous Nakalele blowhole. We loved climbing and hiking all over the rocks and watching in awe at the powerful geyser-like water show the blowhole provides as the waves and tides came in. The views here are breathtaking.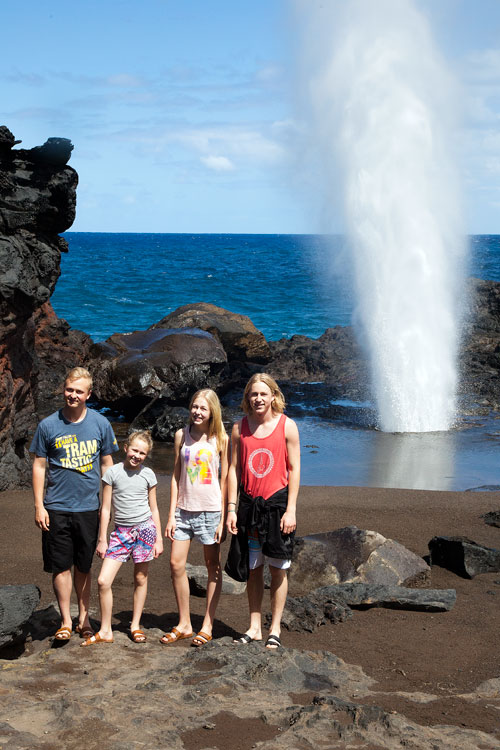 Relax at your resort
Although there are many things to see and do, one of our very favorites was to just stay and enjoy our resort! Spending time as a family together relaxing, swimming in the pools, walking the beach and taking in the breathtaking Maui sunsets are memories we will cherish for the rest of our lives. There are so many accommodation options throughout Maui ranging from condos with full kitchens to budget family friendly hotels to luxurious and romantic resorts.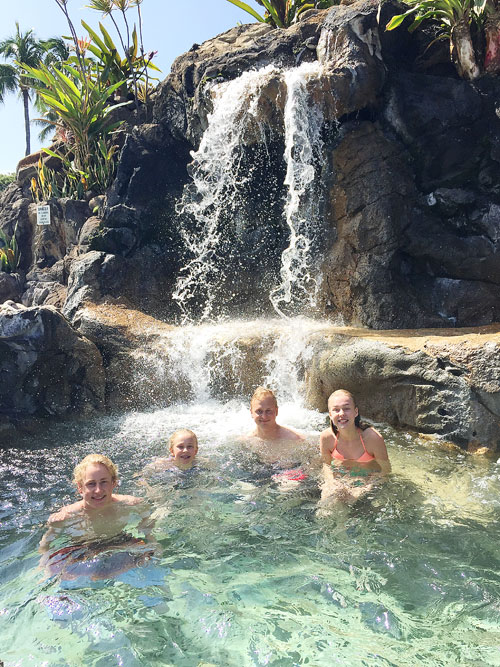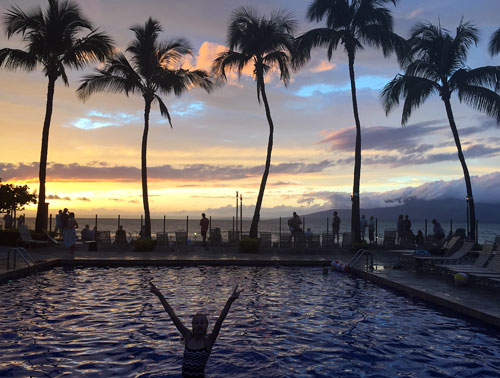 I hope these tips have helped you get excited for your Maui adventure! Let us help you plan your dream trip to Hawaii. From the volcano mountaintops to the pristine ocean beaches, we can help you enjoy the trip of a lifetime. Book your Maui vacation online or call 855-GET-AWAY to speak to one of our Hawaii experts today!

Check out these other great articles:
Top Oahu Activities You Need to Experience
How to Get the Best Photos on Your Beach Vacation
Hawaiian Island Spotlight: Kauai