UPDATED September 2019: Disney's Grand Californian Hotel & Spa is one of our favorite hotels ever. Not only is it located in the heart of the Disneyland Resort, it is one of the most beautiful and serene hotels we've ever stepped foot in. Today we're going to share our top reasons to stay at Disney's Grand Californian Hotel & Spa.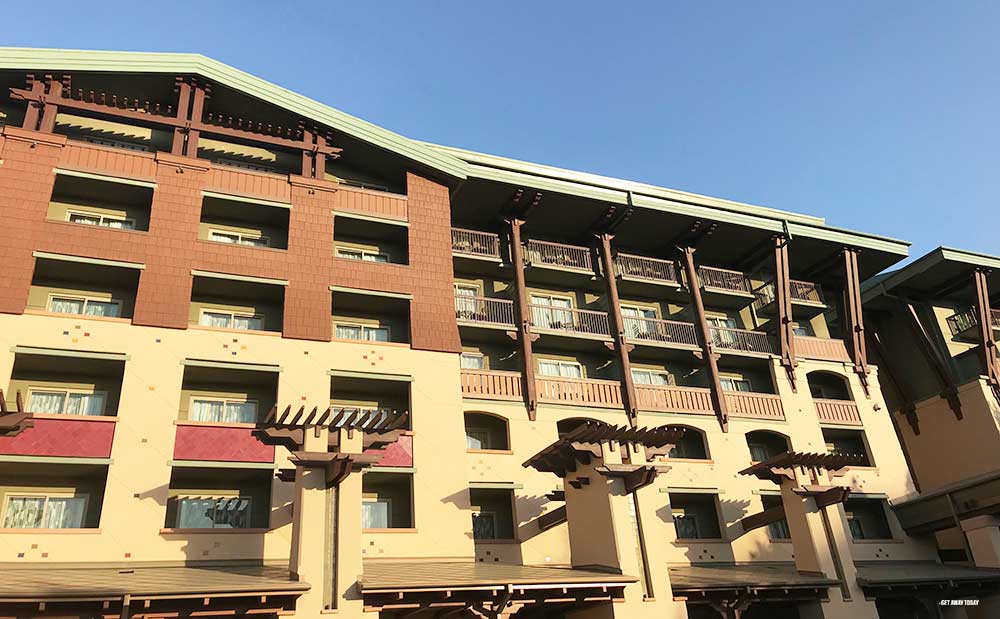 Top Reasons to Stay at Disney's Grand Californian Hotel & Spa
When you're trying to decide where to stay for your Disneyland vacation, there are a lot of things to consider. Location, comfort and perks are just a few things to In our opinion, there is no better place to stay than Disney's Grand Californian Hotel & Spa. Today we're excited to share our top reasons to stay at Disney's Grand Californian Hotel & Spa. After you've read our reasoning, we're pretty sure you'll agree.

Extra Magic Hours
One of our favorite reasons to stay at Disney's Grand Californian Hotel & Spa is the Extra Magic Hour. Extra Magic Hour allows you to get into either Disneyland Park or Disney California Adventure Park an hour early each day of your stay. You'll need to check the schedule to find out which park is offered on each of your vacation days and you must have a theme park ticket to use Extra Magic Hours.
As a general rule, Extra Magic Hours are available for Disneyland Park on Tuesday, Thursday, and Saturday, and for Disney California Adventure Park on Monday, Wednesday, Friday, and Sunday. And what's really cool is that Extra Magic Hour is the ONLY way to get into Disney California Adventure Park before it opens. You can find out more about Extra Magic Hours here.
Location
There is no hotel that is closer to a Disney park, because Disney's Grand Californian Hotel is literally located INSIDE Disney California Adventure Park. Additionally, it offers an exclusive private entrance straight into Disney California Adventure Park. This entrance is only available to guests of the Grand Californian and you must show your room key to use it. Its location is perfect for an early morning start, mid-day naps or late park nights. It's also incredibly convenient to just pop back to your room to grab a sweatshirt or anything else you may want to keep stored there during the day.
Updated Rooms
The entire hotel was recently renovated and we adore their new rooms. They managed to keep that warm, California Craftsman-style decor, but still feel sleek and modern. The rooms have tons of storage space and most rooms also have a twin-sized sofa bed so you can comfortably sleep five guests. Each room has 55-inch smart TVs, built-in USB chargers and Keurig coffee makers. Another reason we love staying at the Grand is the H20+ toiletries that come with your stay. Seriously, the spa scents smell divine. And, be sure to keep your eyes peeled for some subtle Disney touches in your room. You may just find some of your favorite Characters hanging around.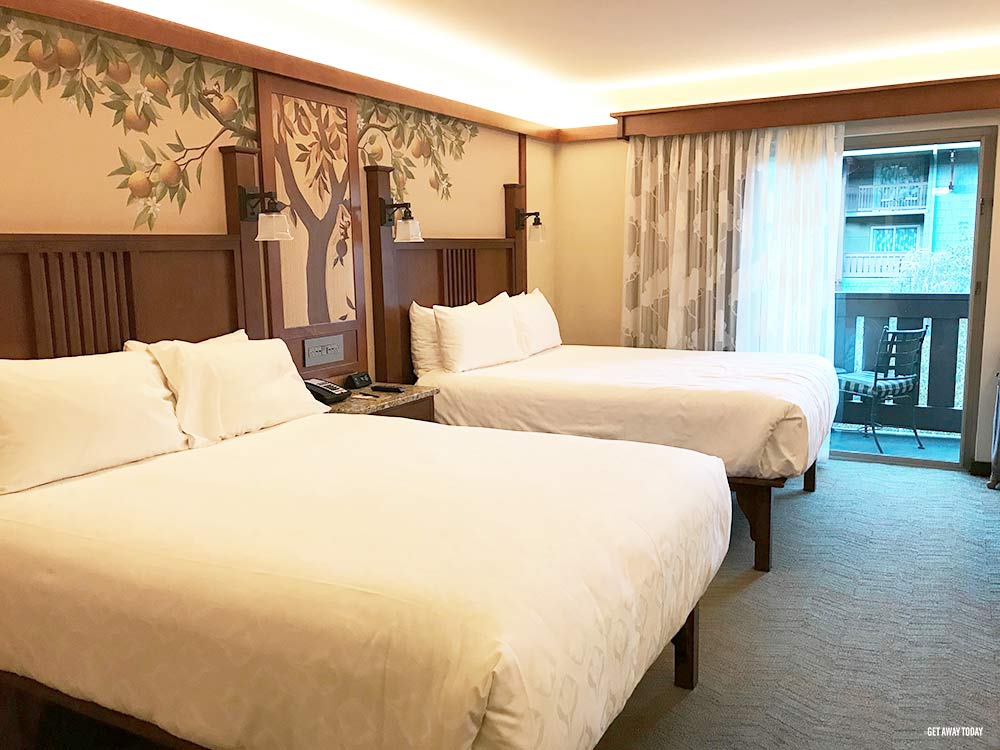 Pools
There are three gorgeous swimming pools located in the center of the hotel: the Fountain Pool, Redwood Pool and the Mariposa Pool. Kids love the waterslide at the Redwood Pool. Adults love the cushy pool lounges located throughout the area. You can catch a cool pool party during certain times of the year around 2pm near the Fountain Pool for fun games, music and dancing. And on select nights you and your family can catch a movie under the stars. The movie schedule will be listed in the lobby when you check-in.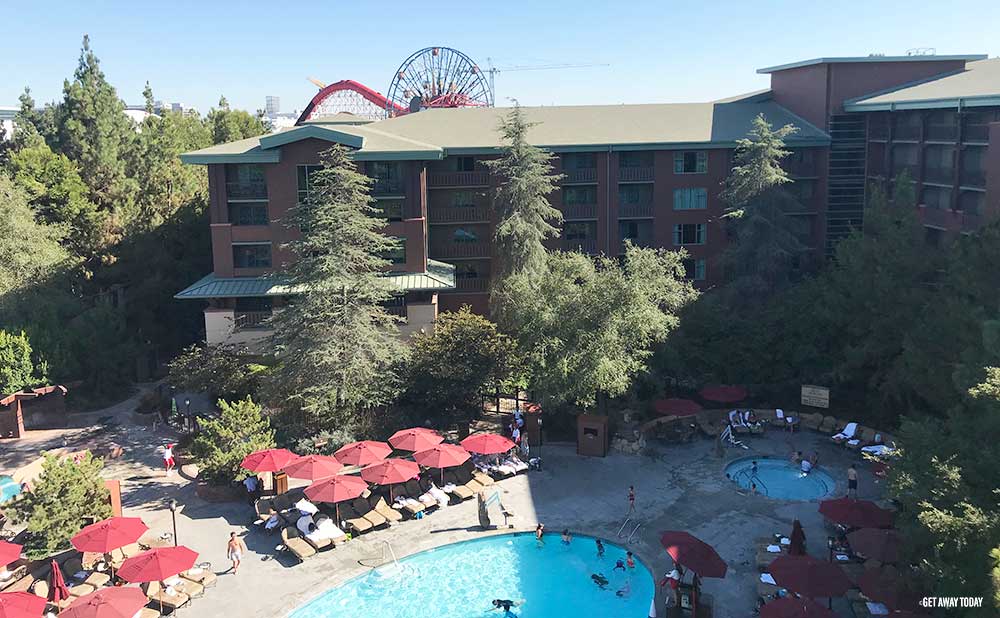 Character Dining
Disney's Grand Californian Hotel is the only Disney property that offers two distinct Character Dining options and both are incredibly popular. Napa Rose hosts the special and immersive Disney Princess Breakfast Adventures. You can find out all about it here: New Disney Princess Breakfast. Storyteller's Cafe is home to Mickey's Tales of Adventure Breakfast and Brunch Buffet. Reservations can be made up to 60 days in advance. While you don't have to be a hotel guest to enjoy these breakfast experiences, there's nothing better than being able to just head downstairs to breakfast right from your hotel room. Not to mention, hotel guests get preferred reservation access to on-site restaurants.
Gourmet Restaurants
Disney's Grand Californian Hotel & Spa has some of the most delicious dining options in the entire Disneyland Resort, and they're all at your fingertips when you stay at the Grand. The new GCH Craftsman Bar and Grill offers grab and go and casual items from the grill side, and whimsical drinks, desserts and gourmet bites can be ordered from the poolside bar.
The Hearthstone Lounge offers quick drinks and snacks in a casual setting, and Storyteller's Cafe serves a hearty dinner buffet each night. Napa Rose is more than just one of the most celebrated restaurants in the Disneyland Resort; it's one of the most acclaimed restaurants in Southern California. Enjoy small plates in the Napa Rose Lounge, or savor a full course meal prepared by award-winning chef, Andrew Sutton. And, if you can't make it to any of the restaurants, the hotel offers 24 hour room service!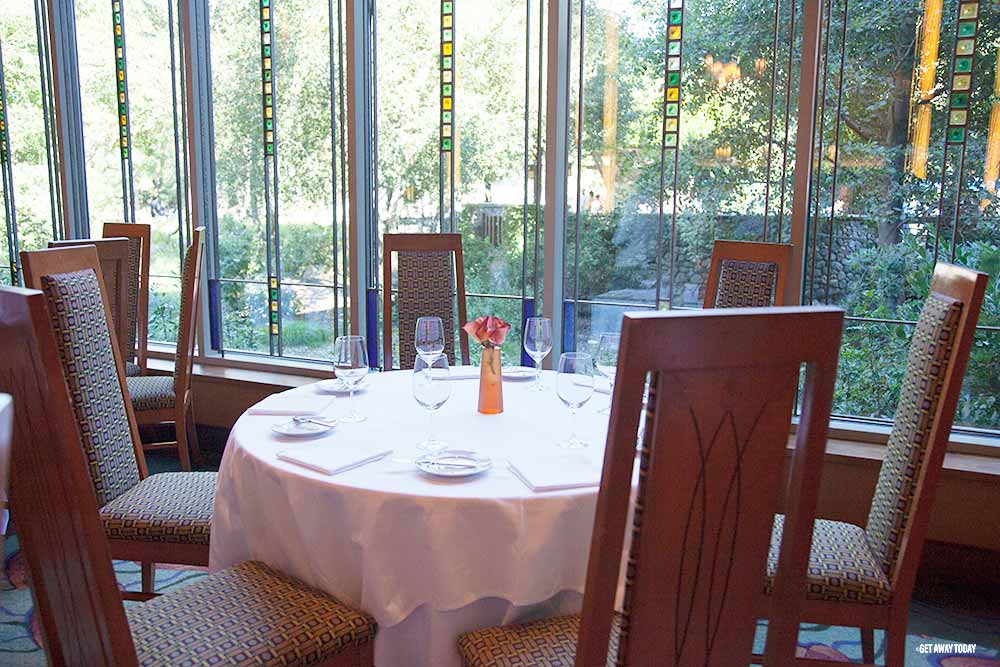 Other Hotel Perks
As a guest of
Disney's Grand Californian Hotel & Spa
, there are quite a few perks that are available, just for staying on-site. You can have park purchases sent back to your hotel and Disney Princesses tell bedtime stories on your TV. You can often spot Disney Characters hanging around the lobby, and the public spaces are cozy and inviting. Disney's Grand Californian Hotel & Spa also hosts the Art of the Craft Tour daily and the two mile Get Up & Go Power Walk each morning. Families will also love trying out The Grand Quest and Trivia Challenges that can be picked up from the Guest Services desk in the lobby.
Booking your stay at Disney's Grand Californian Hotel & Spa
Disney's Grand Californian Hotel & Spa completely lives up to its name. It has everything you could need and more for a magical vacation and we'd love to help you plan your stay. Book your next
Disneyland package
online or call our agents at 855-GET-AWAY.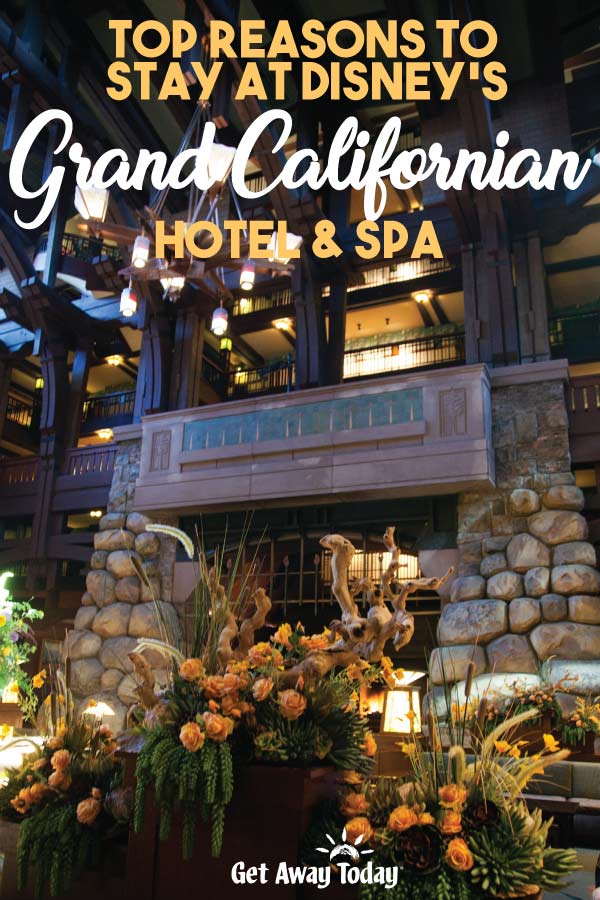 Check out these great articles: