On a recent trip to Disney World, my family tested the new My Magic + system. I will admit I was a little nervous, but Get Away Today offered all of the information needed to ensure I had all of the details planned just right. We even received two phone calls while at the park to make sure we arrived safely and to see if we had any questions. They connected us to the details we needed to understand with the new technology and gave us the comfort of knowing all of the specifics would be handled. This was the biggest factor in allowing us to conquer the four parks and the hundreds of attractions at DisneyWorld.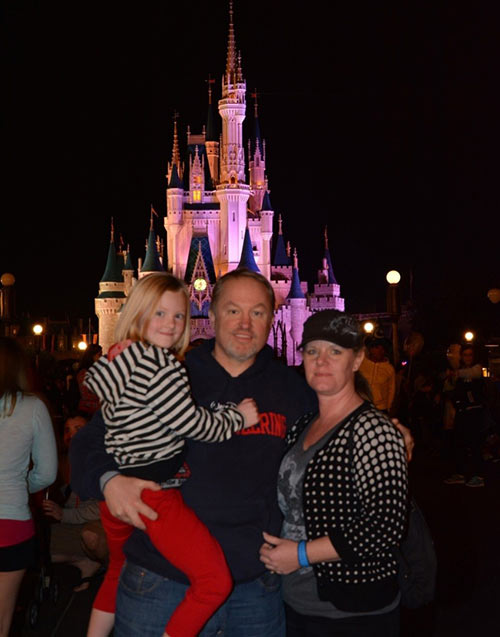 Walt Disney created a culture of making things better and better every year. On one occasion, after his Imagineers had finished a project, Walt Disney said, "Looks good, now plus it!" What Walt meant was that he wanted the Disney experience to be the best it possibly could be. He encouraged cast members to find different ways to increase the value for their guests. Coupled with the amazing service from Get Away Today, a Disney vacation always delivers. As part of increasing value to guests with an aim to "plus it", Disney recently revealed its new My Magic + plus system to help families plan their entire experience ahead of time. Now your whole family gets the chance to do what is important to them.
My Magic + is the game-changing guest management system, currently found only at Disney World. My Magic + includes a high-end software system that connects to guest wrist bands called Magic Bands. The wrist bands look like a Fit Bit or a watch without a face and contain a microchip that utilizes radio frequency technology (the same technology in your mobile phone or your Glow with the Show Mickey Ears). It is simple to use, just tap your Magic Band against the reader at the front gate to the park or attraction and walk through. It is as simple as that. Also with FastPass+. the system allows you to reserve your place in the front of the line at your favorite attractions at the exact time that you want to visit. All you need to do is manage your trip and make your top selections through www.mydisneyexperience.com or the smart phone app, My Disney Experience. In addition, it works as a room key, can be connected to charge cards and you can access your Photo pass options. Rumor has it that the technology has been met with such great success that it may be appearing at Disneyland soon.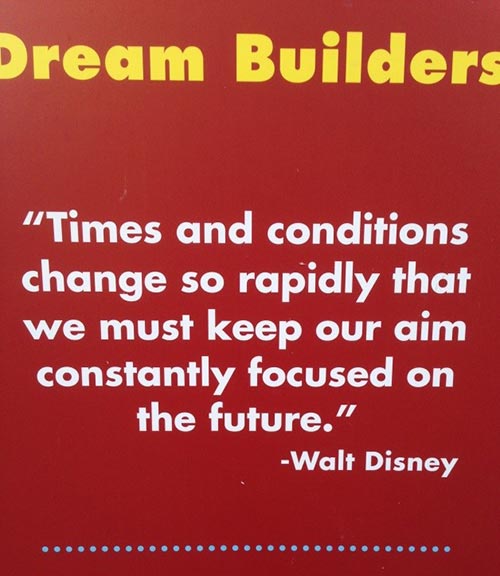 Quotes from Walt Disney located on construction walls throughout the park, illustrate Disney's desire to give guests the best experience possible.
Take advantage of the opportunity to plan your vacation just exactly as you want it. Explore our top six suggestions on how to utilize and make the most of My Magic + when you travel to Walt Disney World. It is very futuristic and allows Disney to "plus it" by adding additional ways to bring you and your family even more value to your vacation.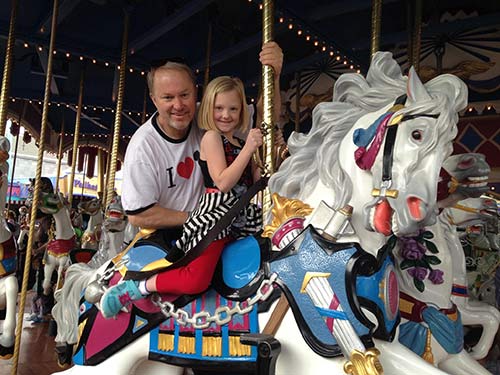 6. Start planning early: The My Magic + system allows you to reserve FastPasses for your favorite attractions, restaurants, parades or shows up to 30 days in advance of your visit. Make reservations through the web site or app to hold your place in the front of the line at your favorite attraction for the selected time. This allows you to plan activities around that appointment time and reduces the stress of fitting everything in. The park allows you to reserve your spot for up to three FastPass attractions. Then you can add additional options the day you visit your selected park once you have used all three previous reservations. And if you change your mind, you can make a switch anytime! The web site and app are very user-friendly and give you the options that are available. Because Fastpasses are limited, we recommend using them on the popular rides, because there is almost always a seat at the Disney shows, fireworks and parades. Save your Fastpasses for the popular attractions, like the new Seven Dwarfs Mine Train at the Magic Kingdom or Expedition Everest at Disney's Animal Kingdom.
5. Order your MagicBands: When booking your trip, your Get Away Today expert will show you how. You get to select your preferred color and if you are staying at a Disney Park the bands are free! You can link your Disney experience with families and friends for the same experience or keep things separate for a totally unique and different adventure. Your personalized Magic Bands will arrive at your home about two weeks prior to your departure.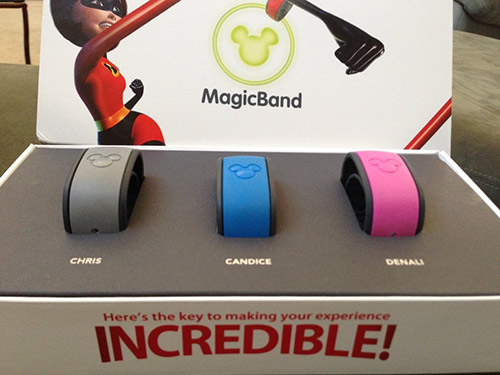 4. Your MagicBand works when you get off the plane: If you are staying at a Disney Resort, swipe your MagicBand at the Disney's Magical Express Bus for free transportation from the airport straight to your Disney Resort! (Be sure to make you reservations in advance though Disney directly.)
3. Dining options: The My Magic + system will let you view your entire itinerary in one place, including your dining reservations. Make sure and book your preferred restaurants early, because they fill up quickly. My family and I really wanted to visit the new Be Our Guest Restaurant, the highly rated restaurant themed to look like the Beast's Castle from Beauty and the Beast, located in the new Fantasyland in Magic Kingdom Park. We were so disappointed when we were told that it was full. But a week later, we were so excited to receive an email announcing that a spot had opened with an opportunity to enjoy lunch at the Be Our Guest Restaurant. We instantly made our reservation and received this email from Disney
:
"Don't forget to wear your MagicBand when you arrive at Be Our Guest Restaurant during your arrival window, and please enter the Disney FastPass+ entrance at the beginning of the bridge. No matter where you dine at Be Our Guest Restaurant your food will be magically delivered to you! Bon appétit!"
That day, we huddled around the computer and selected our menu choices. After arriving at the park, our itinerary reminded us of our lunch appointment, we headed to the restaurant at our appointed time and crossed the magical bridge to the castle. We then scanned our MagicBands, entered the restaurant and explored our beautiful surroundings. After the adventure of viewing all three majestic rooms, we randomly picked a table. Then, just like magic, our menu selections we had ordered weeks earlier, appeared! We are not sure if the dishes and plates told the server where we sat, but it reduced our wait time for lunch and made for a magical experience for the entire family.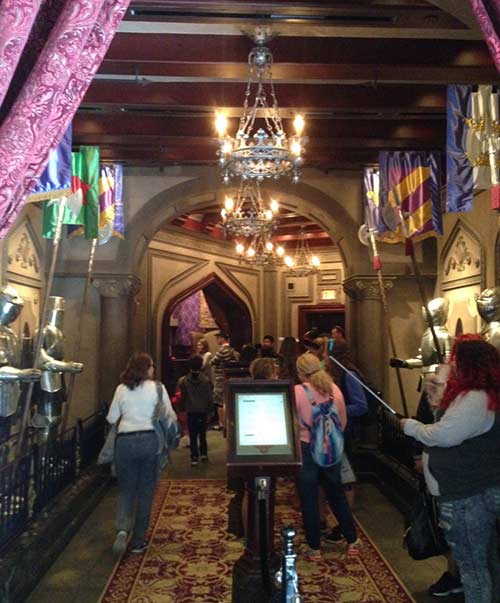 The entrance to the Beast's Castle and the
Be Our Guest
Restaurant.
If you do decide to eat at the Be Our Guest Restaurant – make sure and "try the grey stuff – it's delicious!"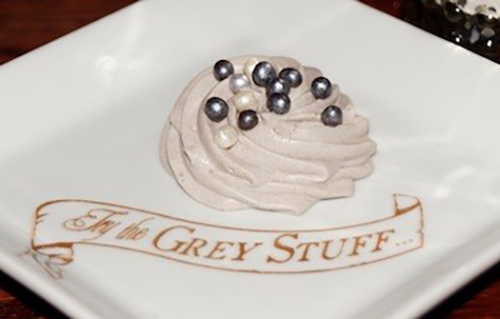 2. Connect your MagicBand to PhotoPass or Memory Maker: Throughout the park many Disney photographers are on hand to take photos of your family. The photos are uploaded to a computer through your MagicBand or a PhotoPass card. You can purchase individual photos of your vacation or pre-purchase the Memory Maker option and own all of your Disney World photos. The MagicBand option lets the computer know where you are located and takes pictures and videos of your family and uploads them directly to your Disney Experience account. In addition, Disney adds extra photos and videos of the attractions that you have enjoyed. It's such a great way to preserve your family's memories.
After riding the Seven Dwarfs Mine Train, my family was disappointed that Disney had not offered a ride photo at the exit. We had no idea we had a surprise waiting for us when we looked at our Memory Maker account. The system had scanned our Magic Bands and taken our picture on the ride and uploaded the images and video for us to see! Now that's magical!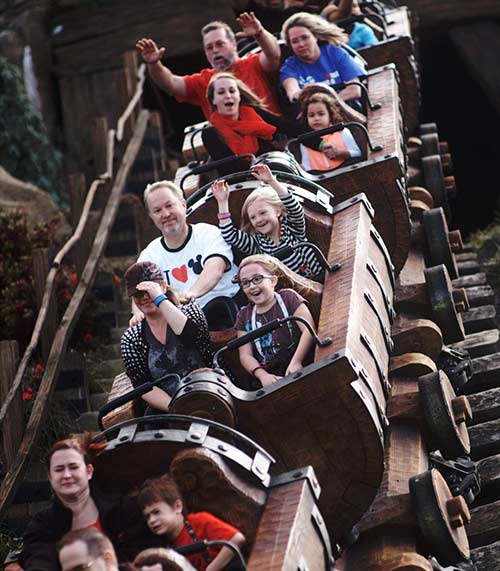 1. Keys to the Kingdom: Now that you have everything planned and have arrived at the park, the Magic Band is your Disney World ticket. Just touch it on the Mickey icon at the gate for entrance. Also, no need to bring your wallet, room key, or anything else, you can connect your MagicBand to everything. But don't worry, if you lose your MagicBand, you select a secret code that no one else knows to keep your Magic Band information is safe.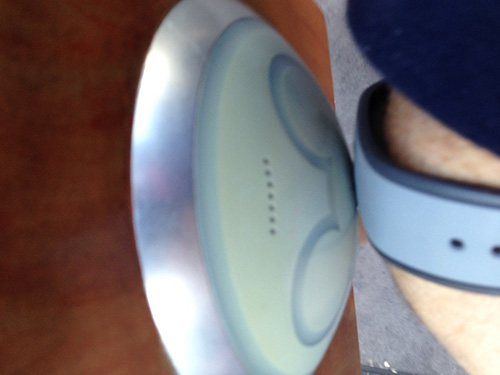 Get Away Today Vacations provide amazing service to ensure you and your family have a magical time on your vacations. Sometimes a new experience and perspective can be a little confusing, but with Get Away Today as your guide, your trip is guaranteed be magical! When you are ready to try your hand at the new MyMagic+ system, you can book your Disney World vacation with Get Away Today online or call their travel experts at 855-GET-AWAY.

Chris Dallin is a Disney fanatic. He travels to Disney parks several times a year and continues to find hidden gems, joy and magic in the Happiest Place on Earth. Tune into future blogs for additional ways to experience the Disney Parks.
Check out these other great articles: