Princess Cruise Line strives to be one of the first cruise lines in offering both luxury and innovative technology. We have everything you need to know about their upcoming enhancement, the Ocean Medallion Class, that does just that.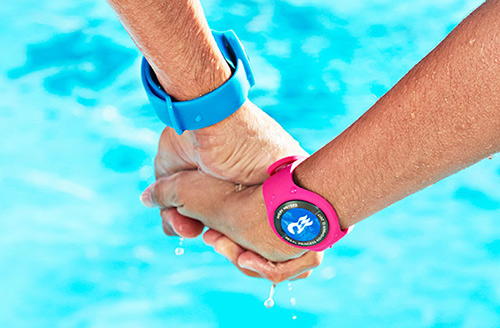 Photo Courtesy of Princess Cruise Line
Cruises have become a top vacation choice for families in the past few years. It makes sense – you get to visit multiple locations and have a wide array of delicious food and drinks at your fingertips! Princess Cruise Line has recently announced a new technology in the hopes of making your next cruise as personable and easy as possible.
The technology is called Ocean Medallion and will work alongside other O.C.E.A.N. – One Cruise Experience Access Network – programs on Ocean Medallion Class ships. The Ocean Medallion is newly announced and set to start enhancing guests' experiences in November 2017. We are so excited for this update to the Princess Cruise Line and can't wait for it to begin. In the meantime, here are answers to the most frequently asked questions about the Ocean Medallion:
What is the Ocean Medallion?
The Ocean Medallion is a wearable device that will offer multiple uses for Princess Cruise Line guests. It will not only be your stateroom key and credit card, but also the key to a completely personalized cruise experience.
How does it work?
The Ocean Medallion will work with the Ocean Compass program. The Ocean Compass is a personal digital experience concierge that will be available to guests throughout interactive displays on the ship as well as their stateroom TVs and mobile devices. While the Medallion will be your key aboard the ship, the Ocean Compass will be the platform you use for booking excursions, viewing photos taken on board and finding entertainment information.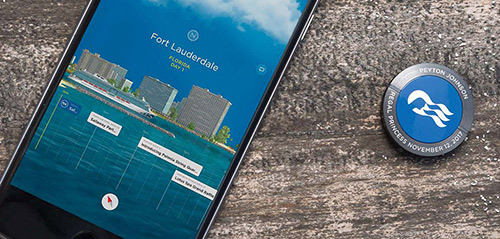 Photo Courtesy of Princess Cruise Line
What are the features of the Ocean Medallion?
While being your stateroom key and credit card onboard, the Medallion can also help you keep an eye on your family. It gives your kids the freedom while giving you peace of mind that you can know where they are anytime. This feature of the Medallion is helpful when you order food or drinks from one of the interactive displays, too. The crew will be able to drop your order off to you wherever you are on the ship. How awesome is that?
On top of the location services, the Ocean Medallion can be used in conjunction with the Ocean Compass program to speed up your embarkation and offer personalized activities. It offers you the ability to enter all important information prior to your cruise so that you can jump into the fun as soon as you embark. You'll want to check the Ocean Compass daily as it will also offer suggestions on activities and excursions that fit you best.
How much does it cost?
The Ocean Medallion is free with your Ocean Medallion Class Cruise. It will be shipped to you before your cruise to make sure both your vacation and vacation planning go as smoothly as possible.
Can it be customized?
Yes, you will be able to choose from a variety of colors for your Medallion. It will also be etched with your sail date, ship and name. You will also be able to purchase wristbands and keychains for the Medallion while on board.
What ship is it available on?
The Ocean Medallion will be exclusively available on the Regal Princess starting November 13, 2017. The Ocean Medallion Class will be expanding in early 2018 to include both the Royal Princess and Caribbean Princess ships. The Ocean Compass and Ocean Medallion are currently exclusive to Princess Cruise Line.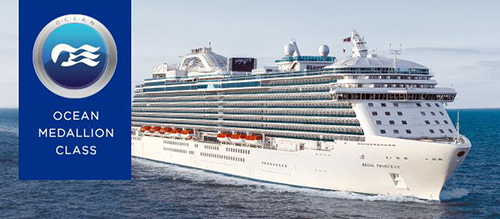 Photo Courtesy of Princess Cruise Line
Can other people find the Medallion and use it to get into your room or make charges?
The Ocean Medallion contains no personal information. It is associated with your profile and onboard security picture. If that picture does not match the person trying to make a purchase or enter the stateroom, no access or purchase will be granted.
Am I able to opt out of or turn off the Ocean Medallion?
While no personal information is stored on the Medallion, Princess does allow guests to opt out of the Medallion. You can see a crew member at any point during your sailing to disable your Ocean Medallion.
The Ocean Medallion sounds so exciting, don't you think? We wouldn't be surprised if it's the start of all-new technology and experience on cruise lines everywhere. To be one of the first to experience the Ocean Medallion Class, you'll want to book your Princess cruise for November 2017 now. For all the best pricing and information, give our cruise experts a call at 877-510-2929!

Check out these other great articles: