By now you may have heard that the Tower of Terror will be closing forever at Disney California Adventure Park. But, not to fear, we are sharing what you need to know before the Tower of Terror closes.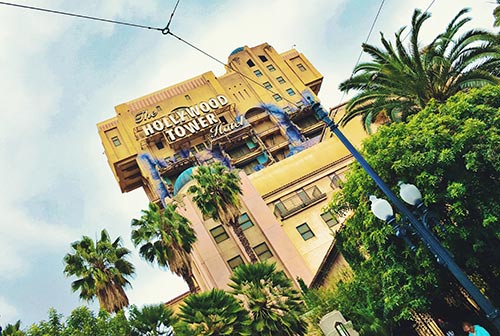 First things first, an official closing date has been announced. January 2, 2017 will be when The Tower of Terror makes its final drop... forever. If you want to ride The Tower of Terror before it closes, you MUST go this year. And it should be no surprise that The Tower of Terror is going out in style. Here is everything else you need to know before the Tower of Terror closes.
Beginning on Friday, September 9, each night The Tower of Terror will offer what they're terming a "Late Check-Out" to anyone will to brave the ride after twilight. "Late Check-Out" means that you'll ride the attraction like never before... in complete darkness! Eeeek!
Commemorative merchandise will be available so you can preserve your Tower of Terror memories long after the ride closes.
You'll also be able to find special food and beverage items celebrating the Tower of Terror.
You can get a photo op of yourself "checking out" of the Tower of Terror. Props like vintage luggage will be available for you to pose with in front of the Hollywood Tower Hotel marquee.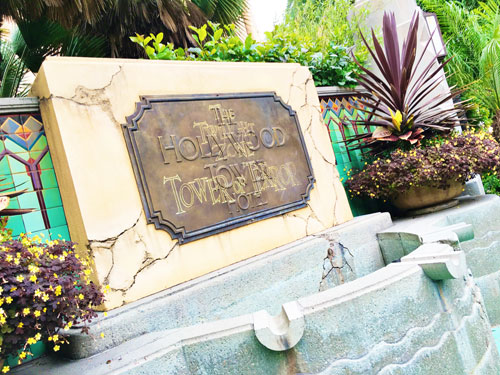 As a bonus, during Halloween Time at the Disneyland Resort (September 9 -October 31), you'll also be able to catch a special performance in from of the Hollywood Tower Hotel. The Silver Lake Sisters, of Buena Vista Street fame will be making their last (and ironically, first) performance in the park. The back story of the Silver Lake Sisters is that they were famous vaudeville singers who regularly performed at the rooftop lounge of the Hollywood Tower Hotel before it became the Tower of Terror on that fateful night. The sisters, named Dolly, Dottie and Ethel, later opened the Fiddler, Fifer & Practical Cafe on Buena Vista Street where today you can grab a cup of Starbucks or a quick lunch or dinner. Either way, you can find more about the story of The Silver Lake Sisters at the Cafe and see them live one final (and first!) time during the grand send off to The Tower of Terror.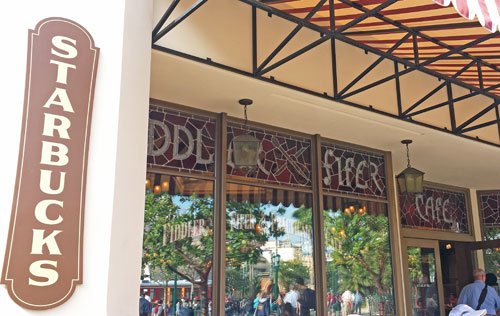 And finally, as sad as we are to see The Tower of Terror close at Disney California Adventure Park, we are happy to share with all fans of the attraction that The Tower of Terror at Disney's Hollywood Studios over on the East Coast at Walt Disney World will still remain. So, if you really need to get your Tower of Terror fix, we'd love to help you get to Florida in the future.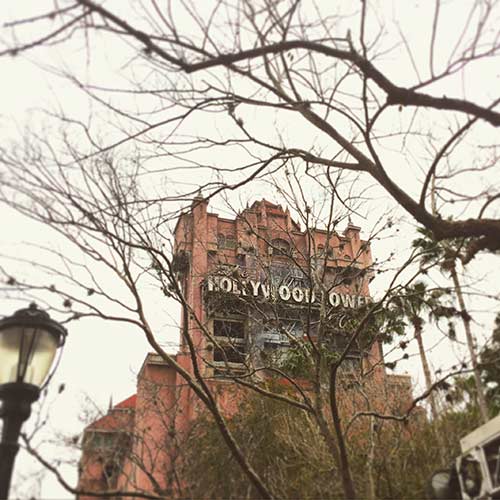 In the meantime, don't miss your final chance to check-out before the Tower of Terror closes! Visit during Halloween Time, September 9 - October 31 for the ultimate farewell to the iconic spooky attraction. Or, visit during the spirit of the Holidays of the Disneyland Resort which will begin sometime in mid-November and continue through the end of the year. Either way, just be sure you drop in to Disney California Adventure before January 2, 2017 to get your final ride aboard the Tower of Terror!
Take advantage of special offers like Adults at Kids' Prices on select dates, get an Extra Night Free at select Anaheim area hotels and more with our exclusive specials. All of our Disneyland packages can be booked online or you can call our reservation agents at 855-GET-AWAY for personalized assistance.

Check out these other great articles: