Good Things Utah invited Get Away Today to share a little bit about what's new at Disneyland. Find out what's new at Disneyland and what's coming on our TV spot.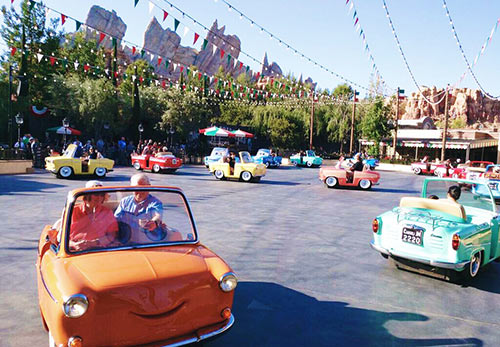 Jen Dunyon, VP of Communications for Get Away Today, appeared on Good Things Utah to share what's new at Disneyland. There have been so many recent changes and even more are coming! If you've been thinking about planning a Disneyland vacation, you'll definitely want to watch her segment. If you missed the spot, you can watch it now:
As a quick recap, here's a brief overview of some of the recently opened attractions which all happen to be in Disney California Adventure Park; Luigi's Rollickin' Roadsters in Cars Land opened in March, Frozen – Live at the Hyperion at Hollywood Land opened in May and Soarin' Around the World at the Grizzly Peak Airfield opened in June.
Also, as a head's up – 2016 is your LAST CHANCE to ride Tower of Terror! It's closing in January 2017 and will re-open in summer of 2017 as Guardians of the Galaxy – Mission: Breakout! If you love the Tower of Terror as much as we do, you'll want to go this year to make sure you get to ride it one last time.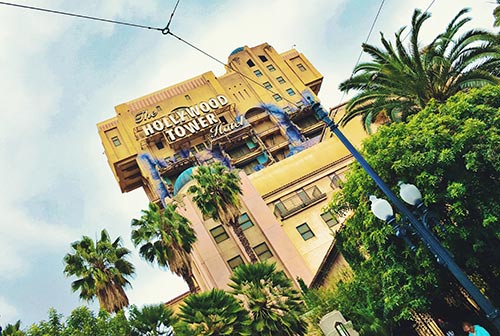 And in more exciting news, The Main Street Electrical Parade is returning to Main Street U.S.A. in early 2017! This is the first time it's been back inside Disneyland Park since 1996! An abbreviated version of the parade played in Disney California Adventure Park from 2001-2010, but this time it will be back in its original home inside Disneyland. We can't wait!
But before then, Halloween Time at Disneyland begins September 9 – the earliest ever! The decorations are incredible from the giant Mickey welcoming you to the Pumpkin Festival on Main Street USA to the skeleton displays in Frontierland. The Disney characters are all in their Halloween costumes. Haunted Mansion becomes Haunted Mansion Holiday with Jack Skellington and his crew from The Nightmare Before Christmas and Space Mountain is transformed into Space Mountain Ghost Galaxy. Halloween Time at the Disneyland Resort continues through October 31, 2016.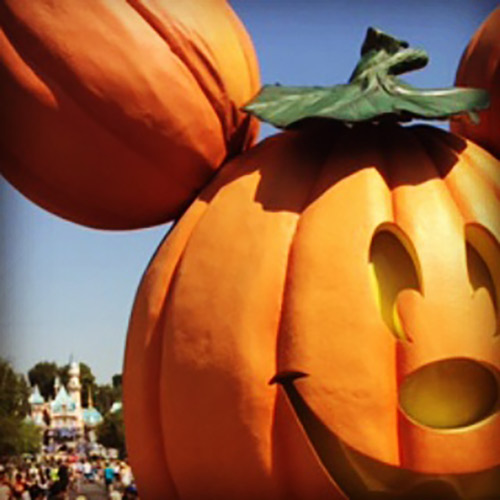 Then, it's not long before the holiday season begins and the Happiest Place on Earth transforms into the Merriest Place on Earth. Holidays at the Disneyland Resort will begin mid-November and continue through the first week in January. Haunted Mansion Holiday sticks around and "it's a small world" becomes "it's a small world" holiday. The Holiday Fantasy Parade makes its way down Main Street U.S.A. and we're expecting the Believe in Holiday Magic fireworks to be back this year too! And, Paint the Night is making a reappearance during select nights during the holidays. Be sure to check the calendar for dates when it gets closer so you don't miss it! You can travel over the holidays to give your family a vacation they'll remember forever… OR…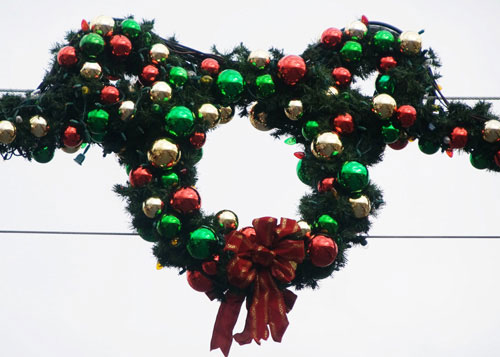 You can give your family the gift of a vacation and lock-in our early bird prices for 2017. If you're thinking about going to Disneyland (or any of our Southern California destinations) next year, now is the time to book! You can hold your vacation for just $125 down and make as many payments as you need to up to two weeks before your vacation. Better yet, give the gift to your family for Christmas! Visit getawaytoday.com/vacationsurprise with all sorts of fun ways to surprise your family with a vacation on Christmas morning!
No matter when you are looking to travel to the Happiest Place on Earth, there is always something extra magical going on that will help you create memories to last a lifetime. At Get Away Today, we know all the ins and outs going on at the Disneyland Resort to help you plan the perfect vacation for your family!
We would love to help you celebrate any season or occasion with the best deals possible! Book your Disneyland package online or call our travel experts at 855-GET-AWAY.

Check out these other great articles: