Universal Studios Hollywood is known for their innovation and immersive experiences. To keep guests on the edge of their seats, the park is always evolving. This year is no different so we're sharing what's new at Universal Studios Hollywood in 2017.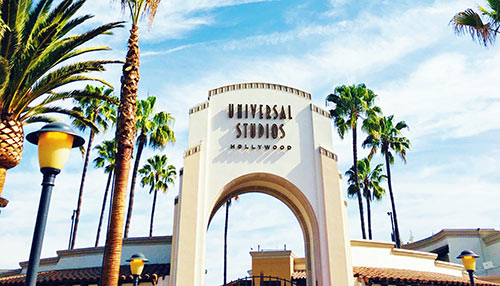 We love Universal Studios Hollywood at Get Away Today. There's just something truly magical about sipping on a Butterbeer as you stroll down Hogsmeade with your wand at your side and Hogwarts Castle looming in the distance. Especially because you are only a short walk away from the chance to escape from a T-rex or become one of Gru's minions. It's every movie-buff's dream!
The park continues to evolve each year, with expanded entertainment, special celebrations and more. 2017 is no different - in fact, Universal just recently announced a few changes coming to the park. So, remember to keep your arms and legs in at all times, while we share what's new at Universal Studios Hollywood in 2017:
The Nighttime Lights at Hogwarts Castle. We didn't think the Wizarding World of Harry Potter could be more magical, but Universal Studios Hollywood is proving us wrong. Starting June 23rd, the Hogwarts Castle will become home to a breathtaking nighttime spectacular each night. The spirit of the four houses will truly come alive with light projections and dazzling displays. The music, including the iconic theme, will leave you wishing for your own Hogwarts letter one more time. Recently, Universal released that this will be ending on August 20th. We've heard a few whispers that it might be extended into September, but is currently set to end on the August 20, 2017.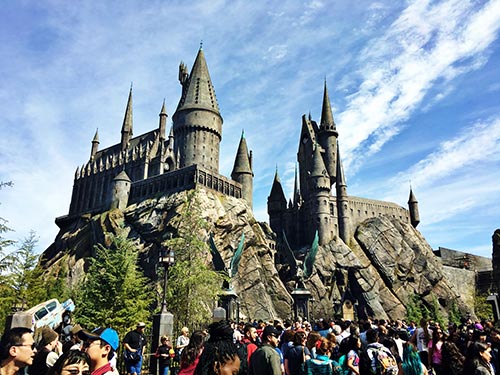 DreamWorks dance jam. Do your kids love popular DreamWorks characters like Shrek, Kung-Fu Panda, Madagascar and How to Train Your Dragon? Then you don't want to miss the brand-new dance jam this summer. It's probably the grooviest part of what's new at Universal Studios Hollywood in 2017. The dance party will be starting this summer and happen every day, giving families the chance to dance with their favorite characters before meet and greet opportunities.
Last chance to see Shrek 4D. The ride will be closing this year to become DreamWorks Animation Theatre. The new attraction will be themed after the classic Hollywood theaters of the past, with plans to highlight DreamWorks characters in a completely immersive experience. While Universal hasn't announced the closing date, we've heard rumors that it will close as early as mid-August. We'll let you know as soon as an official date has been released, but we'd suggest visiting as soon as you can so you don't miss this part of what's new at Universal Studios Hollywood in 2017.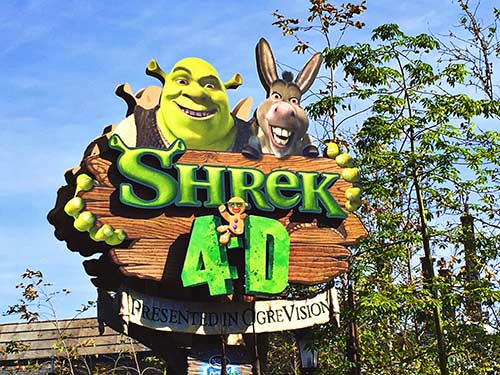 Halloween Horror Nights. The annual Halloween event is back, with the promise to scare guests more than ever before. Not all of the haunts have been announced, but both The Shining and American Horror Story have been confirmed thus far. We don't know about you, but tiptoeing through the Overlook Hotel sounds pretty horrifying to us. For souls brave enough to experience Halloween Horror Nights, the chilling experience will start mid-September and run through the first weekend of November.
Christmas at the Wizarding World of Harry Potter. If you're not planning on visiting the Wizarding World of Harry Potter this winter, you might want to reconsider. For the first time ever, both the Hollywood and Orlando will be celebrating Christmas at the Wizarding World of Harry Potter. This may just be the most exciting part of what's new at Universal Studios Hollywood in 2017!
Holiday-inspired decorations, food and entertainment will be featured throughout the Wizarding World during the stunning celebration. To top it all off, the Hogwarts Castle will be enveloped in stunning projections and lights that convey the festive and sparkling spirit. Who needs mistletoe when you can kiss under a sparkling Hogwarts Castle?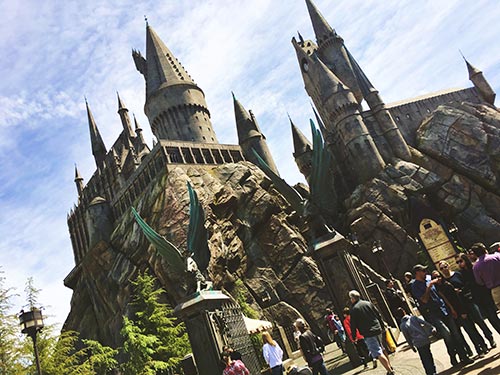 New characters coming in 2018. Remember the DreamWorks Animation Theatre we mentioned above? The multisensory attraction will open in 2018, starring characters from Kung-Fu Panda. Your family will be able to experience Kung-Fu like never before and join Po on his quest of unlocking the hero within. Po and his friends aren't the only ones coming to Universal next year, either. Hello Kitty will be joining the park's wide range of characters in 2018. More Hello Kitty merchandise will start to be introduced this year, with several meet and greet opportunities with the friendly cat starting next year.
Nintendo Super World has been confirmed. While this may not be what's new at Universal Studios Hollywood in 2017, we always like to know what the park is planning! Nintendo and Universal finally confirmed what people have been whispering about so long; a Super Nintendo World land. The land will be built in Universal Japan first (it has been estimated to open in 2020) before being built in Universal Orlando and Universal Studios Hollywood. That may seem like a long ways away, but with a confirmed Mario Kart Experience, we think it will be more than worth the wait!
What are you most excited about for what's new at Universal Studios Hollywood in 2017? Will you be visiting this summer to experience the Hogwarts Castle nighttime spectacular and DreamWorks dance party? Will you wait to visit during the fall to be truly terrified by Halloween Horror Nights? Or, will you visit during winter to celebrate the holidays at Wizarding World of Harry Potter?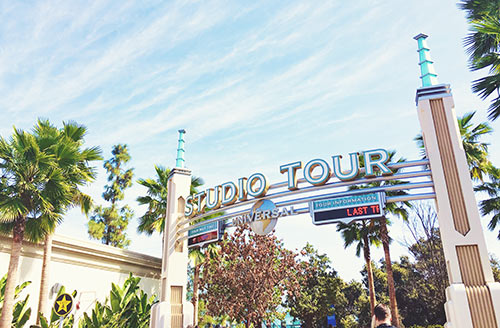 With what's new at Universal Studios Hollywood in 2017, any time is a great time to visit the action-packed theme park! It's even better when you save on your Universal Studios Hollywood vacation and we can help you do just that - no wand required. You can buy any of our discount Universal Studios Hollywood tickets online or over the phone at 855-GET-AWAY. We can't wait to help you plan the best 2017 vacation yet!

Check out these other great articles: