If you're planning a family cruise, we have so many reasons why you have to choose the Disney Cruise Line!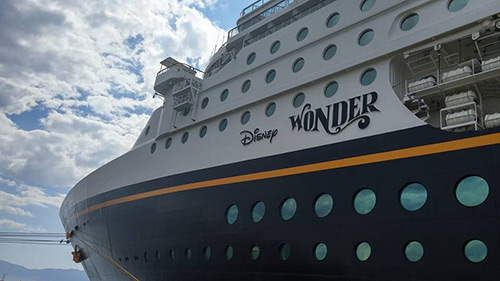 Cruises have become a top vacation choice for families, and for good reason. When your family goes on a cruise, you're able to see multiple places in one vacation. Plus, your food is included! Who doesn't love a trip where they don't have to worry about cooking or buying each meal?
The toughest parts about planning a cruise are choosing your destination and which cruise line you'll be traveling on. Each cruise line is known for being great in its own area, but we'd have to say one of our favorites is the Disney Cruise Line.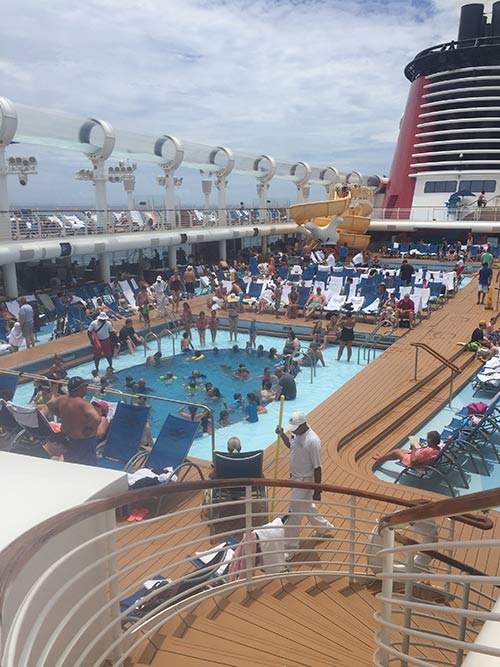 If you've ever been to a Disney park, you've experienced the magic of Disney and their eye for detail. That magic is the same reason why you should pick a Disney cruise! Well, that and the fact that more things are included on a Disney cruise than most other cruise ships. Still not sure? Here's all the fantastic things you get when you choose a Disney cruise:
Free room service
Surprisingly, most cruise lines charge more for this service or only include it for those who have booked higher cabin categories that are more expensive. Disney Cruise Line includes this for all families, no matter the cabin category you've chosen.
You're probably thinking you don't need this because you won't be in your cabin during the day. You might not need it most of the time, but it's perfect for when the little ones need to nap and you're still hungry. Or, it's a great way to start a tradition of cookies and milk before bed while on vacation. It can't get much easier than having your tradition hand-delivered to you each night!
Unlimited soft drinks
This is another amenity that so many cruise lines like to charge more for, but not the Disney Cruise Line! You not only have access to unlimited soft drinks during your meals, but also around the pool area on the main deck. Water and different types of fruit juices are also included at the refill station.
The best part is that you can choose to bring, or buy, a refillable mug to carry with you all throughout the ship. You can save a few dollars by bringing your own or let the kids pick out their own to double as a souvenir from the best cruise ever! This is a great value when you consider other cruise lines not only charge per kid, but per day too.
Broadway-caliber theater productions
Disney never disappoints in the entertainment department and the Disney cruises are no exception. You'll find amazing Broadway-caliber productions on each ship. The Disney Dream hosts all your favorite villains in the musical comedy Villains Tonight! while the Disney Magic is home to Tangled: The Musical. On board the Disney Wonder you'll find the new Frozen, A Musical Spectacular or you can choose the Disney Fantasy if you'd rather see Disney's Aladdin – A Musical Spectacular. No matter which ship you pick, you're sure to love the signature performances! Don't forget that you can even catch first-run movies in each of the ships' Buena Vista Theatre. There's entertainment for kids of all ages on the Disney cruise ships!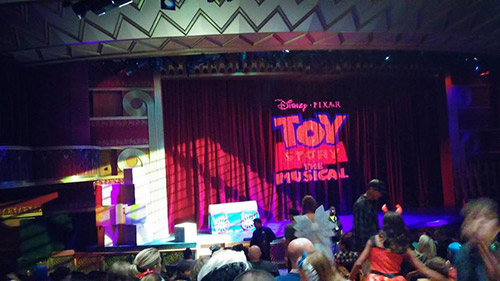 Fireworks at sea
The Disney cruise ships are the only ships to offer firework displays at sea. The display is exclusively offered during Pirate Night, where your family will get to dress up like first-rate Buccaneers and dance off with some classic characters. After a few dances and games, prepare to be amazed as you experience a firework display only Disney could put together. It's important to note that not all itineraries include Pirate Night or the firework display, so make sure to check with your Get Away Today agent when choosing your itinerary if this is something your family doesn't want to miss!
Excursions
You may feel like you're having so much fun that you don't need to leave the ship, but you should! Your family will love all the different sights at each port. Plus, you can choose to purchase additional adventures on land, known as excursions. We always recommend booking those with your cruise directly, instead of an outside vendor, for two reasons.
The first is that since you booked with the cruise ship, they'll make sure to wait for you if any delays happen while bringing you back to the ship. If you were to book with an outside vendor and not make it back to the ship before sailing time, your family would be stuck at that port. The second reason is because Disney cruises include some special touches on their excursions.
These special touches include educated guides as well as stops that aren't often seen by other tours, making those memories even more special for your family. You might think you have to pay so much more for these, but you don't. In most cases, the Disney cruise excursions price out only a few dollars more than other cruise lines, if not the same. It's only a slight difference in price, but a huge difference in experience!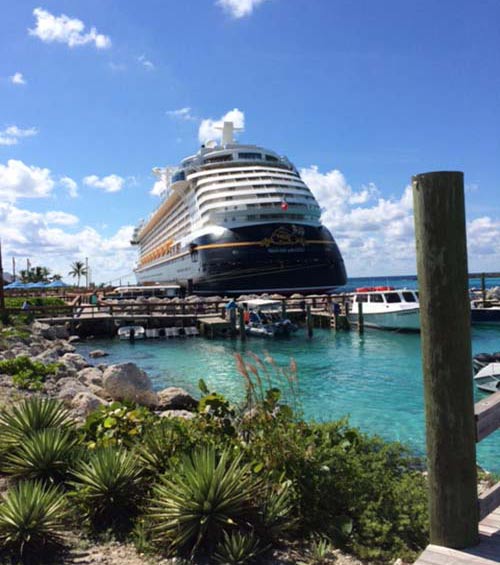 Family-friendly atmosphere
This may seem like a no-brainer, but Disney cruises are famous for being family-friendly while still offering adults-only activities. Your kids will love the different clubs and activities offered for each age range, plus you'll know they're completely safe running around the ship. Why?
Well, first, Disney doesn't allow any adults into the kids' club facilities once the cruise begins. Secondly, they perform a background check on all guests before sailing. It's the perfect environment to let your kids have fun while you relax in the adults-only pool or club areas! You can always join your kids on the sport deck or in the arcade to have some family-friendly competition, too.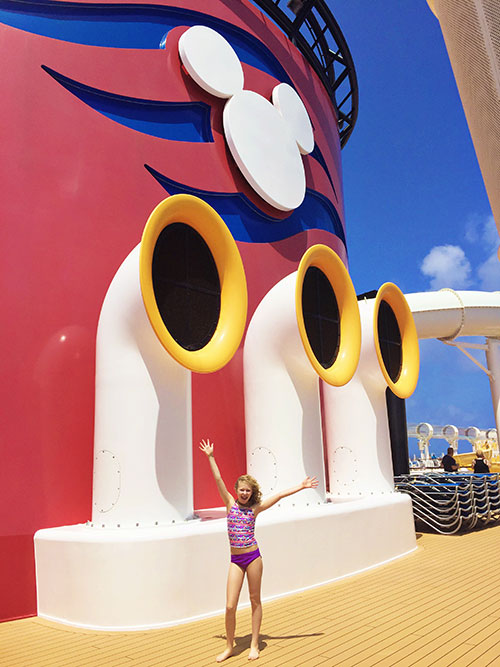 As you can see, a Disney cruise is never a bad choice, especially when you can save with their current sale! Book any 7-night or longer cruise departing before December 30th of this year by February 28th and you only have to have half of the deposit when you book. It's a great way to lock in the best price for your cruise without paying everything up front. Plus, if you're booking for later in the year, it gives you more time to save since full payments aren't due until 90 days before you sail.
There's no better time to book a Disney cruise than now, so book online or give our cruise experts a call at 877-510-2929. We can't wait to help you book your most magical vacation yet!

Check out these other great articles: