Cruises
We'll help you find the perfect cruise for your vacation, whether you're a first time or well seasoned cruiser. When you book your cruise with Get Away Today's travel experts, you'll have a dedicated agent to help you every step of the way. We take care of the details, so you can have all the fun!
Give our team a call at 877-510-2929 or email us at [email protected] for personalized help on your next cruise.
Cruise Features
Request a Quote
Let us do the work for you! Whether you're looking for a romantic getaway, a family reunion or something in between, we take all of the hassle out of planning. Our cruise experts know how to find the best deals to the best destinations on the best cruise lines.
Call one of our experts at 877-510-2929, or click here to fill out our cruise request form and we'll find the perfect cruise for you.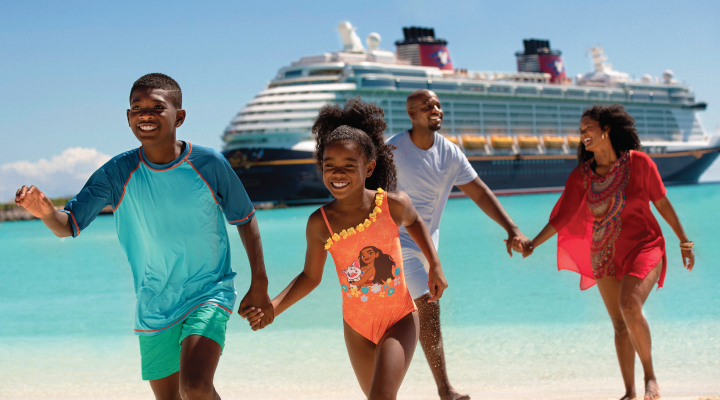 Disney Cruise Line
Experience family-friendly high seas excitement with all your favorite Disney characters aboard Disney Cruise Line! Select from five fantastic Disney Cruise ships, including the classic Disney Magic, Disney Wonder, Disney Dream, Disney Fantasy, and the newest ship - Disney Wish. Each ship offers unique experiences with the same magic and service you expect from Disney.
Disney Cruise Line offers so many exclusives like fireworks at sea, their innovative rotational dining, and some of the best kid camps at sea. Due to Disney Cruise Line's popularity, you'll want to book your Disney Cruise early. You'll have the most availability with the widest selection of staterooms. You can hold your Disney Cruise with just a down payment and make flexibile payments before you travel. Our Disney Cruise experts will help you find the perfect cruise for your family.
Click here for the most up-to-date offers and pricing for Disney Cruise Line
Royal Caribbean Cruise Line
Make your cruise as adventurous or relaxing as you wish aboard Royal Caribbean! With six different classes of Royal Caribbean cruise ships each offering their own unique features, Royal Caribbean offers a cruising experience unlike any other.
Known for having some of the largest ships in the idustry, you're bound to find everything you're looking for and more. Rock-climbing walls, ice-skating rinks, onboard surfing lessons with FlowRider®, and even zip lines are just a few of the endless activities you'll find aboard these innovative cruises.
Cruises to the Caribbean, Bahamas, Europe, Mexico, South America, and even the South Pacific have made Royal Caribbean Cruise Line a name synonymous with cruise quality and excitement.
Click here for the most up-to-date offers and pricing for Royal Caribbean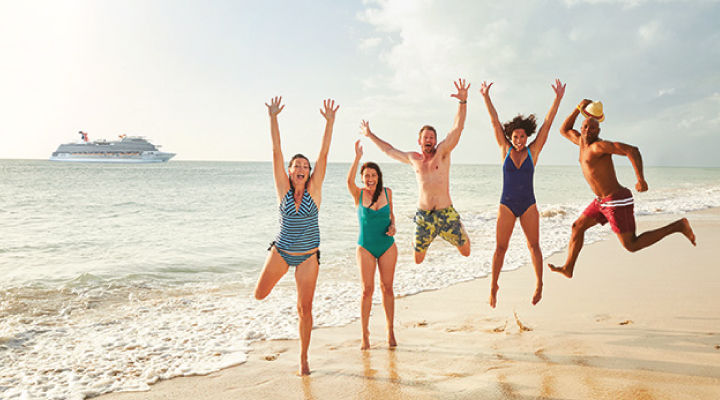 Carnival Cruise Line
Carnival Cruise Line has the perfect cruise for you! Choose from a wide variety of itineraries and ships.
Carnival Cruise Line's "Fun Ships" live up to their name with vibrant entertainment and activities to fill your sun-soaked days. A vast selection of itineraries and destinations such as Alaska, the Mexican Riviera, Europe and the Caribbean are all avilable at a price you can afford. Carnival Cruise Line offers numerous onboard activities, fabulous kid camps, "Your Choice Dining," and so much more to create your perfect cruise experience.
Click here for the most up-to-date offers and pricing for Carnival Cruise Line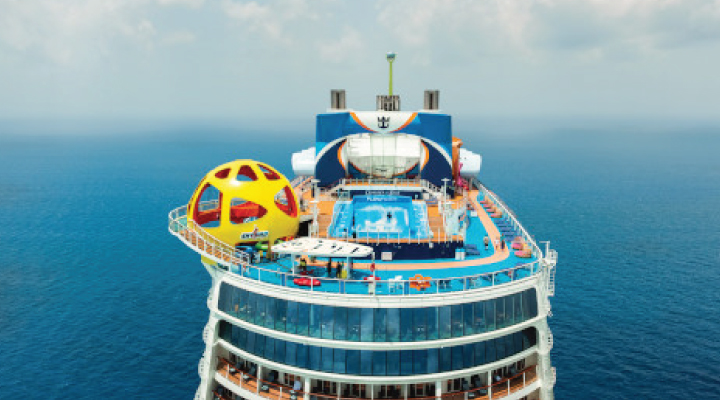 I'm Booked, What's Next?
Step 1: Review your invoice and itinerary, then celebrate! Now is the time to focus on getting excited about your upcoming vacation.
Step 2: Your next step is to create an account with the cruise line. You can do this online on a computer or your phone. This account will be used throughout your sailing. To create an account, you will need to create a username and password. Once your account has been created, you'll want to link your new cruise reservation. Your cruise reservation number and additional details will be sent to you after you book. Here, you will be able to see all of the shore excursions, onboard extras (such as spa treatments, beverage packages, etc.) and your online check-in, in addition to all of your sailing requirements.
Step 3: As you get closer to your sail date, you will need to select your boarding time, find your luggage tags and obtain your boarding pass. Most boarding passes are now digital and can be found in your online cruise account. If not, you will see the option to print your boarding passes. Some cruise lines will offer upgrade options as you draw nearer to your sail date and these can be managed online via their app or website.
Step 4: Enjoy your vacation! As always, our team of cruise experts is here to help before, during and after your vacation. If you need any additional assistance, or have any questions, please don't hesitate to reach out to us anytime and we'd be happy to help.
Norwegian Cruise Line
Norwegian Cruise Line has the perfect ship and itinerary for your next vacation. Norwegian Cruise Line boasts numerous awards including "Europe's Leading Cruise Line" and "Best Entertainment." With award-winning cruises from Europe to the Mexican Riviera, the Bahamas to Hawaii, and everything in-between, the best destinations in the world are just the beginning of your choices onboard Norwegian.
Norwegian Cruise Line's signature "Freestyle Cruising" affords you the flexibility to make your cruise your own. There is no schedule and no stress, giving you the freedom to do whatever you'd like at any given moment.
Click here for the most up-to-date offers and pricing for Norwegian Cruise Line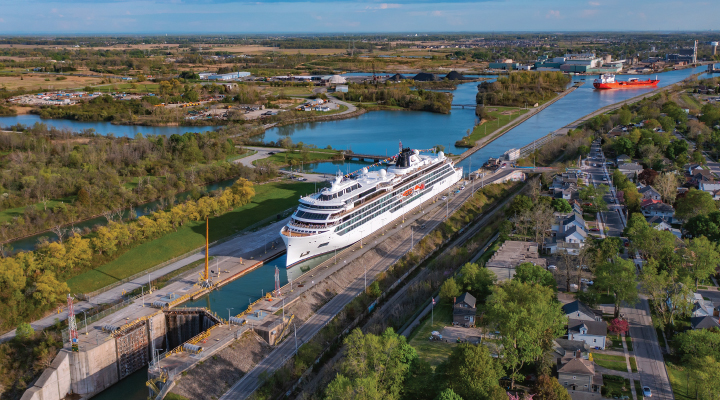 Viking River Cruises
Viking River Cruises are unlike any cruise you've ever experienced. Intimate and engaging, you'll love your river cruise. Experience ultimate luxury with Viking River Cruises, the most award-winning river cruise line. Viking River Cruises boasts spacious, deluxe staterooms featuring stunning views of incredible scenery.
Explore Europe and Asia with perfectly planned itineraries winding through bustling cities, picturesque towns and natural wonders. You'll be completely immersed in the destinations you visit whether you're onboard with deliberately crafted cuisine using local ingredients or on land with intimate excursions.
Click here for the most up-to-date offers and pricing for Viking River Cruises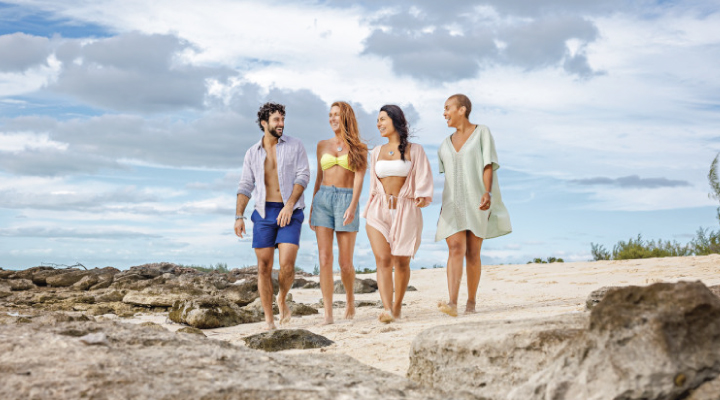 Princess Cruise Line
Princess Cruise Line allows you to leave your worries at home and embrace a cruise escape filled with luxury and relaxation. Savor delectable cuisine with Princess Cruise Line's Personal Choice Dining® plan.
Soak up the sun at one of the sparkling onboard pools, or sharpen your game at the nine-hole putting green. Indulge in a relaxing treatment at the Lotus Spa before a night filled with dazzling live entertainment, or catch a show at Movies Under the Stars®, all while exploring the best ports in the world.
Whether you're in search of an ideal Caribbean paradise or the glaciers of Alaska, Princess Cruise Line has the vacation you're looking for.
Click here for the most up-to-date offers and pricing for Princess Cruises
Celebrity Cruise Line
Embrace the life of luxury on Celebrity Cruise Line. Star in an adventure all your own as you embark to the most celebrated and exotic destinations in the world including cruises to the Caribbean, Europe, Hawaii, South America, the Galapagos Islands and more. Whether you are looking for a quick two or three night escape, or an extended cruise journey of two weeks or longer, Celebrity Cruise Line's cruises of every duration will ensure you travel in VIP style.
Click here for the most up-to-date offers and pricing for Celebrity Cruise Line
AmaWaterways
Celebrating more than 20 years on the world's rivers, AmaWaterways provides guests with unforgettable travel experiences. AmaWaterways allows you to discover destinations throughout Europe, South America, Asia and Africa on award-winning modern, luxury river cruises. With ports close to the heart of each city, you'll be able to step directly off of the ship to begin exploring some of the world's most stunning destinations.
Click here for the most up-to-date offers and pricing for AmaWaterways