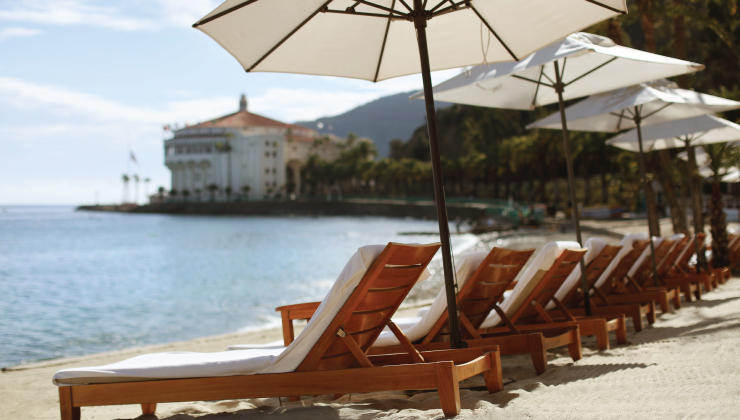 Catalina Express - Round Trip Boat Transportation from Long Beach or San Pedro Terminals
Our Catalina Express tickets with transportation lets you experience the beautiful island of Catalina at the best price! Travel across the sea in comfort and style aboard the fastest fleet of state-of-the-art passenger vessels. In about an hour, you can be shopping in Cat...More
Our Catalina Express tickets with transportation lets you experience the beautiful island of Catalina at the best price! Travel across the sea in comfort and style aboard the fastest fleet of state-of-the-art passenger vessels. In about an hour, you can be shopping in Catalina's Island quaint shops, dining at seaside restaurants, snorkeling, bicycling or just relaxing on the beach. Children under 2 will be charged $6 at the time of the tour.
---
Details:
Individuals 12 and older are required to purchase an Adult ticket, while children (2-11) will need to purchase a Child ticket. Please note that infants under 2 years will need to pay a $6 fee at time of reservation to Catalina Express directly.
Inclusions:
Our Catalina Express tickets with transportation include round trip transportation from Long Beach or San Pedro Terminals to Catalina Island. Please note that a reservation is required and must be made by calling 310-519-7971 x4 at least 72 hours in advance. Once the reservation has been made, Catalina Express will provide you with a booking number for your reference.
Redemption Instructions:
Your Catalina Express tickets will be delieverd to your email address provided at time of booking. Once you receive your tickets via email, you will then need to print off your voucher and present it with your Photo ID at the Long Beach or San Pedro Terminal.
Expert Tips:
Be sure to follow our blog, Packed with Fun for travel tips, tricks and insider information on how to make your next vacation the best one yet!