Walt Disney World is the perfect family vacation with four major theme parks, two water parks, Disney Springs, the newly expanded dining, shopping and entertainment district, and so much more. With so much to see and do, you definitely need a plan to get the most out of your Disney vacation. The best way to manage your Disney World vacation is with MyMagic+. MyMagic+ is the coolest way to keep everything in one place. To make it easy, we've put together our list of the 10 best features of MyMagic+: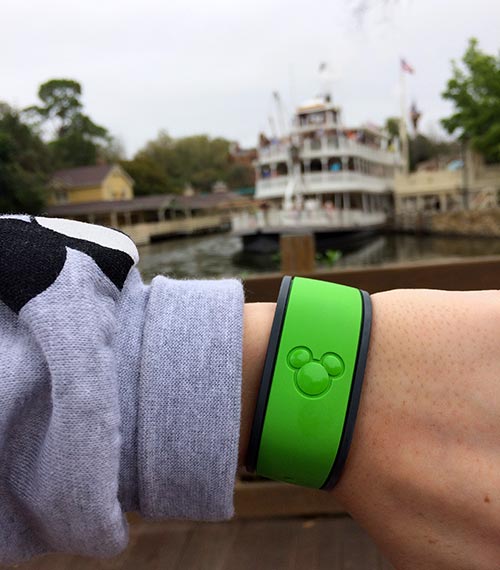 1. MagicBands:
MagicBands are the center of your experience at Walt Disney World and that all starts with MyMagic+. Your MagicBand is your device to access all of the amazing excitement you set up in your MyMagic+ account. There is no need for park tickets, FastPass tickets, or anything else. It's all available on your wrist! Learn about everything you can do with your MagicBand in our article:
MagicBands 101 at Walt Disney World
.
2. Make dining reservations:
This might be one of the greatest amenities with MyMagic+. 180 days from your vacation you can begin to set up your dining reservations! Disney World has some of the most incredible and immersive restaurants you could ever imagine - one of the best being the Be Our Guest Restaurant. You will not only be transported straight into Beauty and the Beast, but the food is delicious! Make your reservations as soon as possible, they do run out quickly. You don't want to miss out on so many different dining possibilities you can't find anywhere else. If you need help finding reservations at the most popular restaurants, we recommend checking out
Mouse Dining
. They make it easy to search for available reservations during your vacation, and can even send alerts when a reservation becomes available - all free of charge.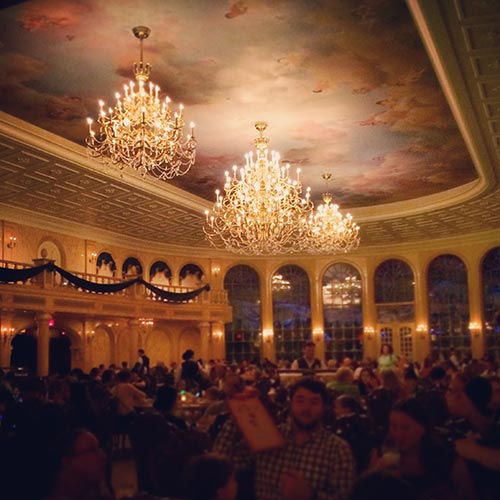 3. Order Food: So you booked your Dining Reservation, now you can even order your food! At select restaurants, you can order your food in advance so it is ready when you arrive! If the restaurant is compatible, you will have the option to pre-order via MyMagic+. This completely streamlines the process and gives you more time to enjoy the dining experience and the parks.
4. FastPass+: Reserve your FastPass+ Tickets for your entire stay! You are allowed three FastPass+ selections at the park of your choosing for each day of your ticket. This is a fantastic way to ensure you get to experience everything you and your family want during your vacation. Included in the FastPass+ selections are attractions, entertainment and even Character meetings! Some MUST FastPass attractions are Expedition Everest, Seven Dwarfs Mine Train, Rockin' Roller Coaster and Toy Story Mania. And the best part, FastPass+ is free of charge! Plan ahead and everything runs so smoothly - you get to do so much more with your precious Disney time.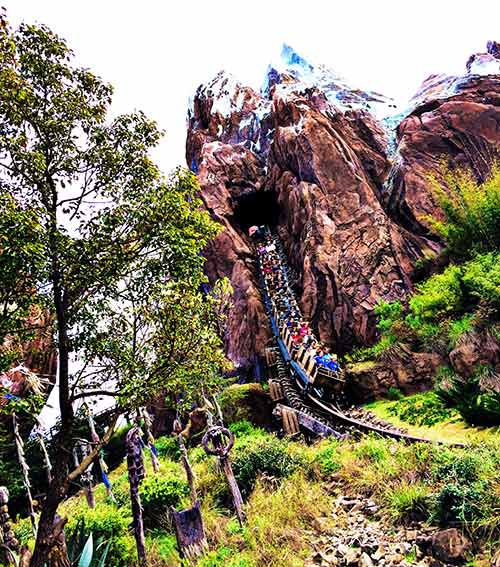 NEW Options for FastPass+: Along with everything that was mentioned above, Disney has added on additional options for FastPass+ reservations. You can now reserve individual FastPass+ plus selections and times, no longer having to choose a group of three at the same time. You don't have to set up your whole FastPass day at once - you can make your three selections individually whenever you would like. Along with this, once you have used your three FastPass+ selections for the day, you can now make an additional selection on the My Disney Experience app (instead of going to a kiosk). Once you have used each additional FastPass, you can select another one and continue this for your entire day.
5. Make Changes: You can make changes to yout day anytime! Just pull up your account and switch around any of your selections. Plans change, and now Disney gives you the opportunity to be flexible, even while you're in the parks!
6. Shop Disney Parks: Looking for the perfect souvenir? Now you can do it all with the touch of a button! Download the Shop Disney Parks mobile app (which is connected to your MyMagic+) to help you find exactly what you are looking for. Not only can you order your items, but you can have them delivered directly to your Disney Resort hotel or shipped straight to your home!
7. StoryMaker: To add even more interaction to your Walt Disney World adventure, StoryMaker wants to personally add you to the experience. This new addition is still working its way through Disney World, but with the help of your MagicBand and MyMagic+ account, your name can be added to any number of Disney rides and interactions. This means that Mickey Mouse may greet you by name, or your name could show up with a personalized farewell aboard "it's a small world"! StoryMaker has been a very slow roll out, so you never know when something new has been added. Keep your eyes and ears open for your own personalized Disney magic throughout your vacation.
8. Link your Family: Link your whole family or group together so you can all share in the experiences! When your family or group is linked via MyMagic+, you can share photos, credit cards and so much more! Bringing your family together in the app gives you the ability to make sure everyone is taken care of throughout your whole vacation.
9. Park Hours: With MyMagic+, you can view all park hours - including Extra Magic Hours for guests staying at a Disney Resort. Everything you need to plan the perfect day at the park is right there on your phone! This gives you a blue print for when to go where at Disney World. Everywhere from Magic Kingdom to Blizzard Beach Water Park to Disney Springs, MyMagic+ has you covered.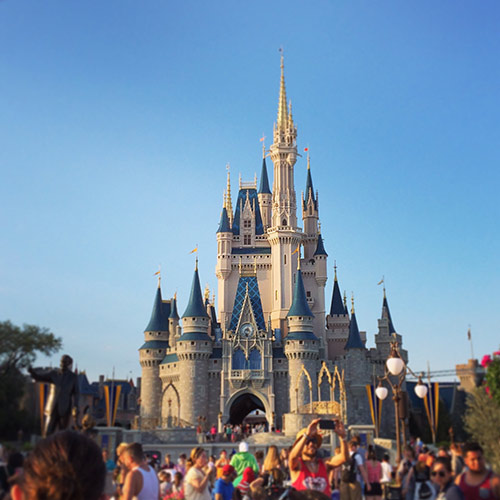 10. Disney PhotoPass: From meeting your favorite Disney characters to braving a new ride adventure or getting the perfect shot in front of your favorite Disney World landmark, all of your treasured photos are all stored in one place. Anytime Disney has taken your photo or video your can find it right in your MyMagic+ app. You can view all of your pictures anytime online and purchase and download them whenever works best for you!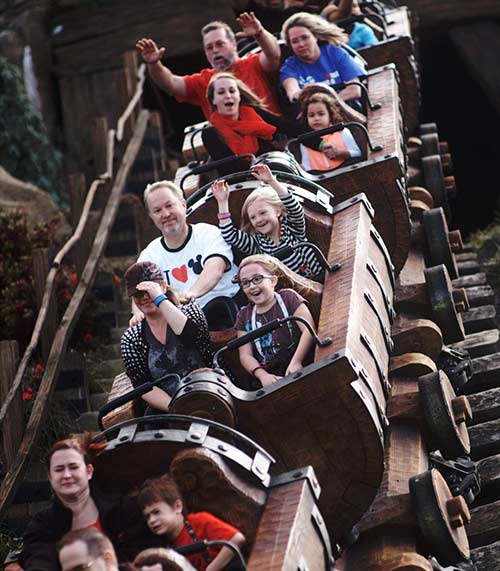 The amazing abilities of My Magic+ don't end there! Experience for yourself how My Magic + allows you to enjoy Disney in a whole new away! Book your
Walt Disney World package
online or call any of our travel experts at 855-GET-AWAY. Our agents have traveled to Disney World and have experienced first hand every step of the My Magic + process. They would love to help walk you through all of the amazing options, give you insider tips and of course, book your Walt Disney World vacation. From the idea of booking a vacation to after you return home, Get Away Today is your expert on all things Walt Disney World.

Check out these other great articles: