Prior to the creation of Disneyland, Walt Disney scheduled weekends for activities with his family. He was frustrated that there was no amusement park that allowed parents and children to enjoy the attractions together. After sitting on a park bench watching his daughters ride a carousel without him, he thought that there should be a place where parents and children could play together. There, on the park bench, Walt began to make plans for Disneyland. The park bench and one of the carrousel horses can be seen at the entrance to the Opera House on Main Street, USA in Disneyland in honor of the idea that started the Happiest Place on Earth.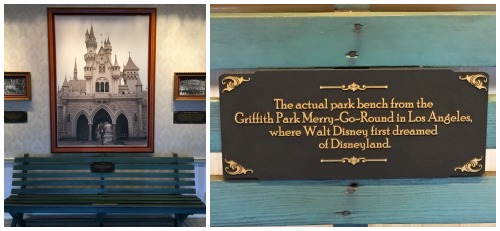 Photo credit: Richy and Kortney Johnson

There are so many things that families can enjoy together at Disneyland in addition to what you may think of as the standard attractions, parades and shows. A few weeks ago I shared
8 Things You Didn't Know You Can Do at Disneyland
. It was so popular that I put together 10 Things You Didn't Know You Can Do at Disneyland Part 2. I hope it sparks some more magic for your family's next Disneyland vacation.
1. See movie history. Near the exit of the Indiana Jones Adventure, you will discover the military truck that Indiana Jones slid under to save the Ark of the Covenant in the original Indiana Jones movie, Raiders of the Lost Ark. Look closely at the rod on the bumper. Stuntmen used it to guide them safely as they performed this famous stunt. Does Jack Sparrow's rocking chair near the conclusion of the Pirates of the Caribbean ride look familiar? You may be surprised to know that it appeared in the Haunted Mansion, starring Eddie Murphy. Speaking of the Haunted Mansion, look on the far side of the ball room on the ride of the same name for a glimpse of Captain Nemo's organ from the Disney Classic, 20,000 Leagues Under the Sea.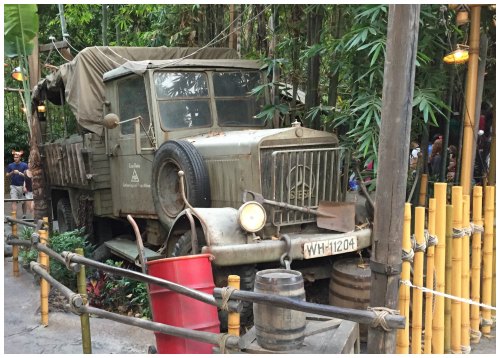 Photo credit – Richy and Kortney Johnson
2. Wake a parrot. Ask a cast member for the opportunity to wake up Jose', the red, white and green audio animatronic parrot that hosts the Enchanted Tiki Room attraction. Although magical today, think how amazing it would have been when the Tiki Room opened in 1963. Guests were convinced that the birds were real! Some reported that a few birds had escaped! Look close; the birds even appear like they are breathing.
3. Find the Cheshire Cat's smile! Try on a hat at the Mad Hatter's shop in Fantasyland. Look in the mirror, the Cheshire Cat from Alice in Wonderland will appear for special guests.
4. Become an honorary citizen of Disneyland. Stop by City Hall and ask a host how to become an honorary citizen. Typically, you will be asked a question about the park and then you may be crowned an honorary citizen, complete with a pin that indicates your new status! Sometimes, it has its privileges with ride operators throughout your stay at the Park.
5. Find the hidden features in Fantasy Faire. This newer area is a great place to meet and greet several of the Disney princesses and see some very entertaining vaudeville-style plays. Periodically, Rapunzel's 18 foot tower will come to life with lights and sounds, but be patient and ask a staff member when to expect the show. In addition, look for the "turn of the century animation machines," see how many Disney characters appear when you crank up some fun with this unique form of entertainment.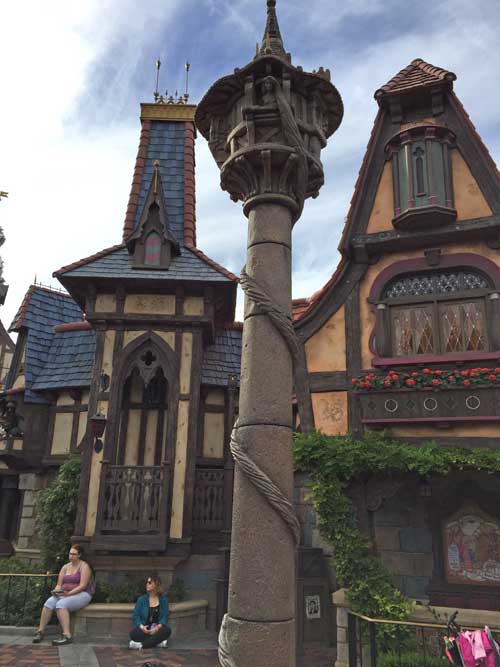 Photo credit: Richy and Kortney Johnson
6. Get free chocolate! Experience the rich history of San Francisco. Stop by the Ghirardelli Chocolate Shop and Soda Fountain and get a free Ghirardelli chocolate square in the Pacific Wharf area of California Adventure.
7. Explore Walt's Hollywood. Buena Vista Street in Disney California Adventure is filled with references to early Hollywood when Walt Disney arrived in the early 1920s. Find the references to Walt's first cartoon character, Julius the Cat, and his second, Oswald the Lucky Rabbit. Walt lost the rights to Oswald and the Disney Company recently acquired him back and he can now be seen on Buena Vista Street!
The references can be hidden, so use your super sleuthing skills, for example the Fiddler, Fifer, and Practical Café is a reference to one of Walt's early films about the Three Little Pigs. See if you can find the reference to Walt's original idea for Mickey Mouse's name, his third cartoon character. Take a look at the mail boxes, recognize any names? How many stars would have been on the American flag in 1920? See if you can find it! Don't forget to swing by the Chamber of Commerce building and pick up your very own edition of The Buena Vista Bugle for fun information, games, and information about the park!
Photo credit: Richy and Kortney Johnson
8. What's that amazing smell? Disneyland pays attention to everything, even the smells that you encounter in the park. Stop by Soarin' to get a whiff of pine forests and orange groves. On Main Street, USA the smells of vanilla linger during most of the year. During Christmastime, the smells of peppermint permeate the promenade. Stand in front of the Gibson Girl Ice Cream store to get a great sniff! A classic smell that attracts many Disney guests is the uniquely placed popcorn machines. Within each machine is a tiny character turning the popcorn. They change often and switch out with the seasons and holidays. How many can you spot?
Photo credit: Richy and Kortney Johnson
9. Talk with a Potato. Disney spends a lot of effort ensuring that guests are entertained while waiting in line. Near the entrance of the Toy Story Mania attraction in California Adventure, Mr. Potato Head is featured as a "board walk barker" and tells jokes, explains the ride and even recognizes guests and interacts with them. Stop by, you may find that you're a little disappointed that the line is moving so fast.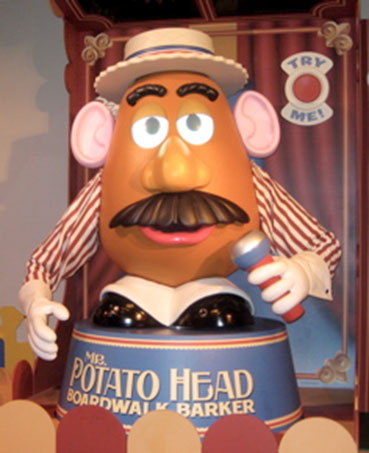 10. Sing with Snow White. Visit Snow White's Grotto near Sleeping Beauty's Castle to view the beautiful Italian marble statues of Snow White and the Seven Dwarfs. The sculptures were a gift to Walt Disney and he wanted to find a place to display them. However, there was a problem. Snow White was the same height as the dwarfs. Using an engineering and visual arts technique called forced perspective; the park placed the statues in a way that makes you think that Snow White is taller than the dwarfs. While you are there you can hear the echo of Snow White's voice in the wishing well.
Photo credit: Todd Johnson
The magic of Disneyland can be found in the details. Make sure you take the time to enjoy all that there is to see. Speaking of details, there is no one like Get Away Today. They will ensure that every detail is complete for your next adventure to Disneyland and have the best price guaranteed with
discount Disneyland tickets
. Let them help you plan your next adventure to the Disneyland Resort! Book any of their
Disneyland packages
online or call their vacation experts at 855-GET-AWAY.

Chris Dallin is a Disneyland fanatic. He travels to Disney parks several times a year and continues to find hidden gems, joy and magic in the Happiest Place on Earth. Tune into future blogs for additional ways to experience the Disneyland Resort.
Check out these other great articles:
8 Things You Didn't Know You Can Do at Disneyland
Entertainment Guide to Disneyland After Dark
10 Things You Didn't Know About Main Street U.S.A.
15 Ways To Reduce Wait Times at Disneyland