When you think "4th of July," barbecues, fireworks and parades come to mind. Disneyland is place you can experience these American favorites year-round. But, things get extra patriotic on Independence Day. Here are our top 4 Reasons to Visit Disneyland on the 4th of July: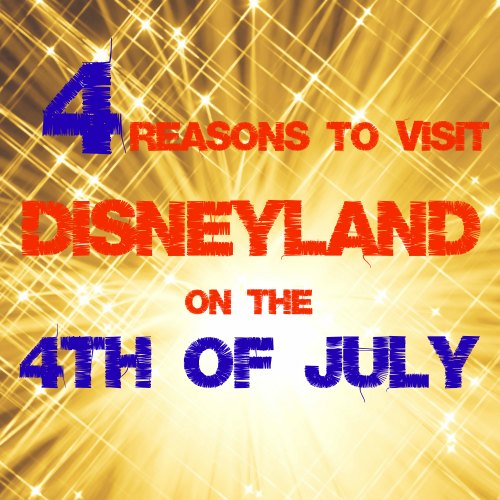 Main Street, U.S.A.
- You can't help but smile when you enter Disneyland Park and arrive in Main Street, U.S.A., the most charming turn-of-the-century town you've ever seen. Main Street U.S.A. celebrates America with horse-drawn streetcar and vintage vehicle rides, the Disneyland Railroad, classic cafes serving Coca-Cola floats, quaint shops and the Main Street Cinema. If you want to experience more American history, you can also head over to Frontierland for a ride on the Sailing Ship Columbia or Mark Twain Riverboat, visit the shooting gallery or take a raft over to Pirate's Lair on Tom Sawyer Island.
Great Moments with Mr. Lincoln
- History comes to life with one of America's most beloved presidents in The Disneyland Story presenting Great Moments with Mr. Lincoln. One of the most realistic animatronics and incredible audio make you feel like you are in Honest Abe's presence as he shares stories of his life and visions for the future. You will leave uplifted and inspired.
Barbecue
- You can't celebrate the 4th of July without some good 'ol fashioned barbecue. The Disneyland Resort has plenty of options, but none more patriotic than the All-American Roundup and Barbecue at Big Thunder Ranch in Frontierland. This all-you-care-to-eat restaurant features All-American favorites like ribs, bbq chicken, coleslaw and cornbread are served at your picnic table while cowboys and cowgirls entertain the entire family.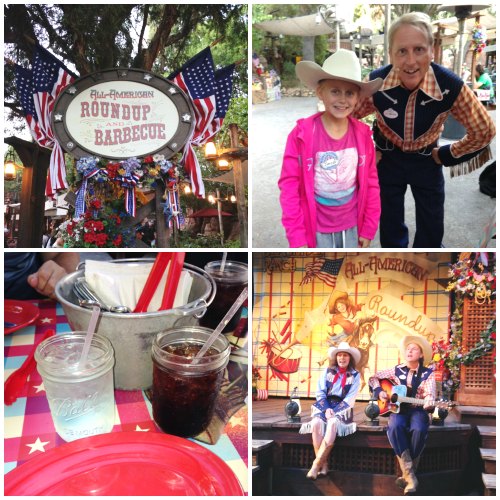 Patriotic Fireworks
- There's nothing that says Independence Day more than an impressive fireworks display, and none are more impressive than Disneyland's version. On July 4th, Disney's fireworks celebrate our nation with patriotic music. It is not to be missed.
If you've been wondering how to celebrate the 4th of July this year, grab your family for an unforgettable vacation to Disneyland! We still have some availability, including a handful of free night specials. Book online, or call our Disney vacation experts at 855-GET-AWAY.