With the 4th of July right around the corner, it's a great reminder of what a beautiful country we live in! There is no better way to see amber waves of grain and purple mountain majesties than by traveling around the United States of America! We put together 5 patriotic vacation ideas in the United States to help you celebrate!
1. Washington D.C.:
Of course, unsurprisingly, for a patriotic vacation, Washington D.C. easily tops our list. Not only our nation's capital, but home to so many of the relics and monuments of our short, but proud history, it is no wonder D.C. is filled with a love and honor for the U.S. of A you can't find anywhere else. There is not enough time or space to let you know everything there is to do in Washington D.C., but here are just a few of the must sees and patriotic vacation ideas for a freedom filled visit to our nation's capital.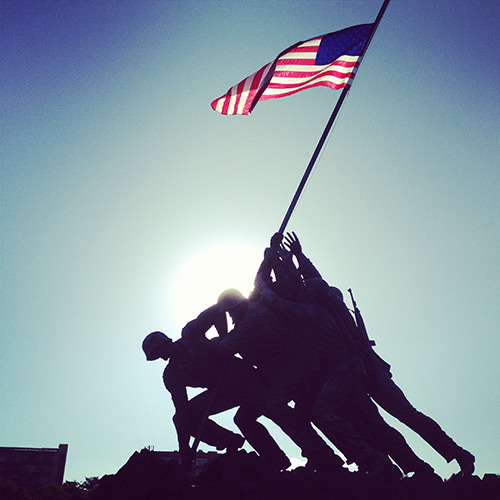 Some of the most breathtaking and remarkable sights in D.C. are the many memorials. Some of the must sees are the Lincoln Memorial, Vietnam Veterans Memorial and Washington Monument, which are all just a stone's throw away from each other. As you wander the streets of our capital, you will stumble upon stunning monuments sprawled across the city, each as impressive and wonderful as the last.
One of the craziest moments in my life might have been seeing the REAL LIFE Declaration of Independence at the National Archives. That is all that needs to be said.
No matter your view on U.S. politics, it is pretty incredible to walk through and see the U.S. Capital Building and White House. A large majority of past, present and future decisions of our country have happened in these buildings. It is a pretty grand moment when you can stand in the spot where Thomas Jefferson was sworn in as President of the United States of America.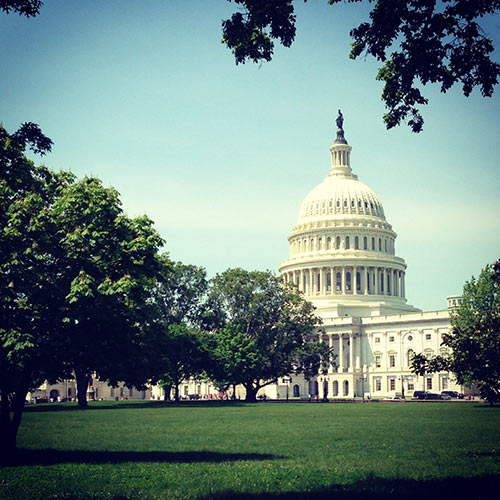 And the best part is, all of these attractions are competently free! So go enjoy one of the most historic and awe-inspiring vacations out there in Washington D.C.
2. New York City:
The Big Apple, the City that Never Sleeps, New York City has made a name for itself all around the world. Originally, as a safe harbor and an entrance to freedom, New York continues that as a place for new ideas, commerce, opportunities and loyal patriotism. Everything is in New York, including some of the most iconic United States moments and monuments, which is why it definitely made our list of patriotic vacation ideas.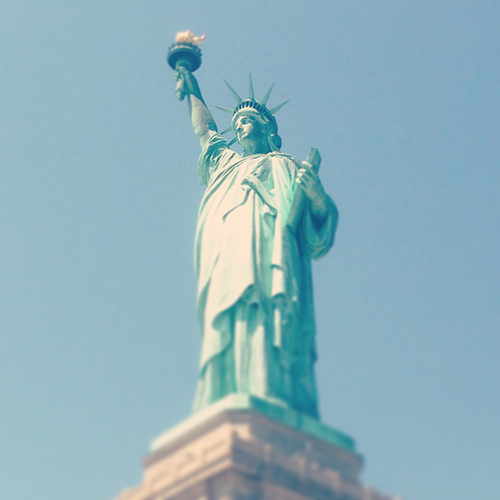 As a generous gift from the country of France to mark the centennial celebration of our independence, the Statue of Liberty found her home in the bay of New York City. It is a beautiful representation of what we stand for as a country and everything we overcame to become free. The Statue of Liberty stood to welcome immigrants to our country.
As people came flooding in to New York from all over the world, Ellis Island was the busiest station in the United States and saw over 12 million immigrants pass though. Now a part of the Statue of Liberty National Monument, you can explore exhibits throughout the building as well as look through lists of immigrants who passed through these exact walls.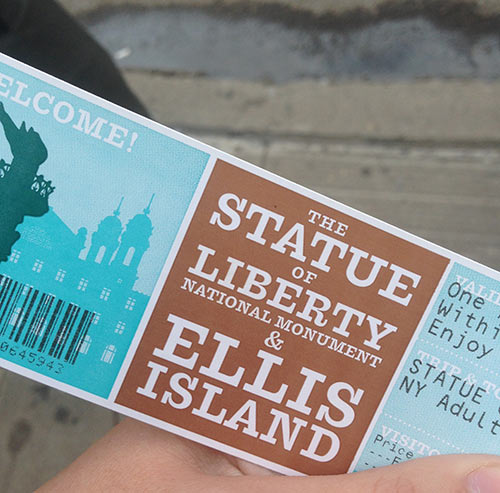 Maybe one of the most emotional and heartbreaking experiences at a monument any American citizen can have is visiting the National September 11 Memorial and Museum. Words can not describe the feelings you have once you arrive, but it is a beautiful tribute to that horrific day in history. It shows in the classic American way, we have come together and grown stronger from adversity.
3. Philadelphia:
Once the American Revolution began, Philadelphia was the largest and possibly, the most important city in the colonies. As the unofficial capitol of the country, birthplace of Benjamin Franklin, the meeting place of the First and Second Continental Congresses, it is pretty easy to see why Philadelphia played such a vital role in the United States and was an easy choice for our patriotic vacation ideas.
Independence Hall is a casual little building where the Declaration of Independence was signed by the Founding Fathers. Take a tour of the building with historical re-enactors as they give you a brief history on the massively significant moments that happened there.
The Liberty Bell once rang out to inform colonists and lawmakers of meetings and news, and now stands as a symbol of America in the heart of Philadelphia. The famously cracked bell can be seen by all along with exhibits and a film about the history and significance of it all. The Liberty Bell still stands today for the message inscribed, "Proclaim Liberty Throughout All the Land Unto All the Inhabitants thereof."
4. San Diego:
You might be surprised to learn that San Diego is consistently voted one of the most patriotic cities in America - and for great reason! From dawn's early light to dusk and beyond, San Diego actively shows its love for our country. Home to so many American treasures including three U.S. Naval Bases, sunny San Diego is the perfect stop to soak in some good ol U.S.A. freedom. Plus, it's one of our favorite vacation destinations, so it made a lot of sense to add it to our patriotic vacation ideas.
Whether it is a catching one of America's favorite pastimes with a San Diego Padres baseball game, or visiting LEGOLAND to check out the wildly impressive Miniland USA which recreates some of the biggest cities in the United States, you can find anything and everything in between to celebrate the United States.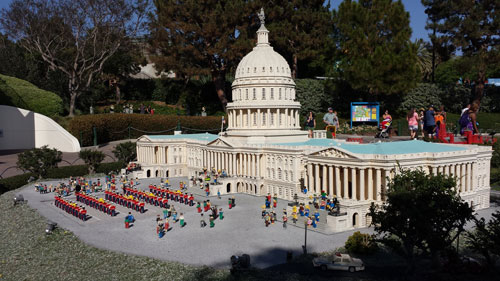 One of our favorite patriotic stops is taking a tour of the USS Midway Museum. The full tour takes place on the retired aircraft carrier, USS Midway, which is now permanently docked in the San Diego Bay. Explore not only life about the carrier, the carrier itself, but also a full array of military aircrafts. Not only is it one of the top ranked attractions in San Diego, it is also one of the most interesting, educational and most of all, fun.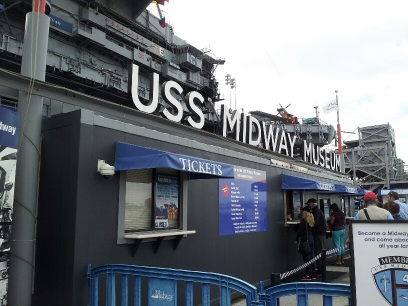 You can also check out our blog,
5 Patriotic Things to do in San Diego
, for a more in depth look at all the fun and even more reasons it deserves a spot on our patriotic vacation ideas list!
5. Boston:
Massachusetts was one of the birth places for the American Revolution, and no place more so than "The City on a Hill," Boston. The Boston Tea Party, anyone? Rich with history and significance, the city of Boston helped shape the United States of America. Because of this, you can find incredible historical landmarks, monuments and so much more, making it an obvious choice for our patriotic vacation ideas article.
As you follow the a few short miles between Boston Common and Bunker Hill, you find yourself on the Freedom Trail. Along your walk along the brick sidewalk, you will pass 16 locations momentous to United State history. Some of these include the Paul Revere House, the Old State House and many more.
And speaking of which, the Bunker Hill Monument stands tall to mark the site of the first major battle of the American Revolution. You can climb the steps to the top of the monument to have an unrivaled view of the beautiful city and vistas down below. The Battle of Bunker Hill is known for the famous quote, "Don't fire until you see the whites of their eyes," from Colonel Prescott and showed American colonists could fight with the best of them. It totally worth a visit to honor and remember this massive turning point in the course of our country.
Old South Meeting House is one of the main buildings where many of the moments in the American Revolution were planned (again, the Boston Tea Party). The building had been used as a meeting place for centuries, but since then, the old church has been turned into a museum. They highlight all of the incredible and monumental moments of United States history.
And of course, we do love our baseball and there is almost no where more iconic than Fenway Park. Grab a hot dog, some peanuts and cracker jacks and soak in the beauty of America as you enjoy a Boston Red Sox game.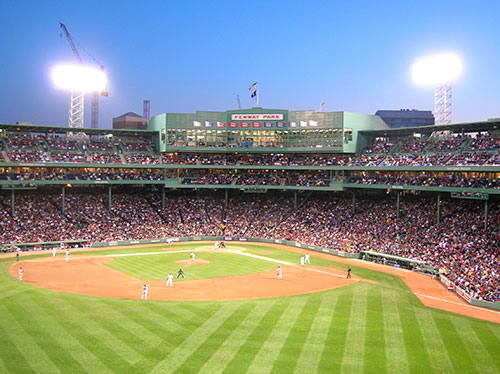 We hope you enjoyed our five patriotic vacation ideas! Celebrate the United States this year by traveling to these extraordinary spots filled with the rich history of our beautiful country. And Get Away Today would of course love to help get you there! From sea to shinning sea and beyond, Get Away Today can find you the best deal on any travel destination. Book your vacation package online or call our travel experts at 855-GET-AWAY.