One of our favorite princess songs has a line in it that states, "To be a princess is to always look your best!" It's true! But, I have found that it takes a little bit of work to get my little princesses excited about getting their hair fixed each morning. Especially, when we are in a hurry to get to school on time. So, we came up with a fun game! They get to pick a princess and then we do their hair to match. It's nothing too fancy. In fact, most of these styles can be done in less than five minutes. Because, life is busy...and so are our little princesses. Feel free to put on some Disney music and make getting beautiful fun!

Here are some of the Princess Hair Styles that we have created. They are all pretty easy to reproduce. What princess has your favorite style?

Cinderella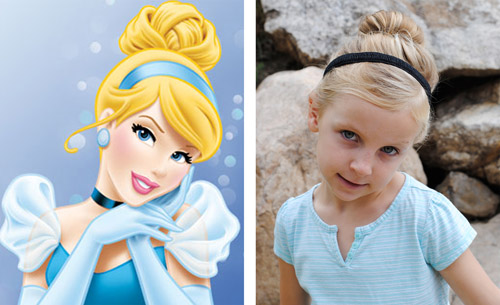 Cinderella is one of our all-time favorite story. We love how she is so sweet and kind. To get Cinderella's up-do, brush your daughter's hair into a high pony tail. We put a sock bun on top of the pony tail. Then wrap the hair around the sock bun and pin it in place with bobby pins. Start with the front and then move to the back. Finish it off with a cute headband.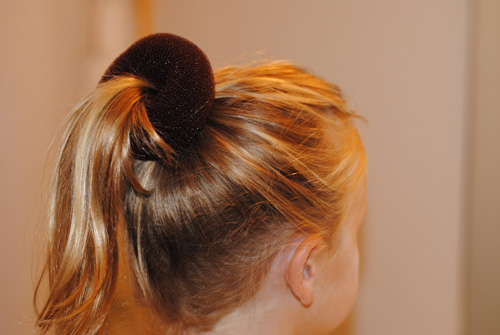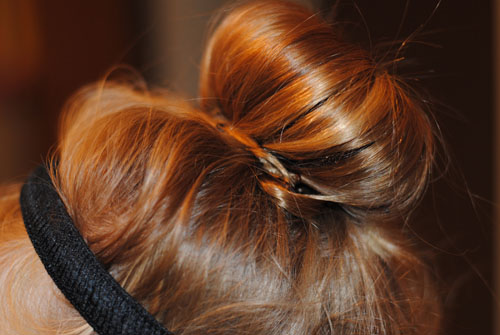 Anna




Princess Anna is fun and outgoing. She makes us laugh and is the perfect example of how to be a good sister. If your little girl wants to match Anna, then two simple braids are the way to go. Start by parting the hair in the middle. Braid each side of the hair from behind the ear down towards the shoulder. Secure the ends with a hair tie. This hair style is perfect for mornings with wet hair.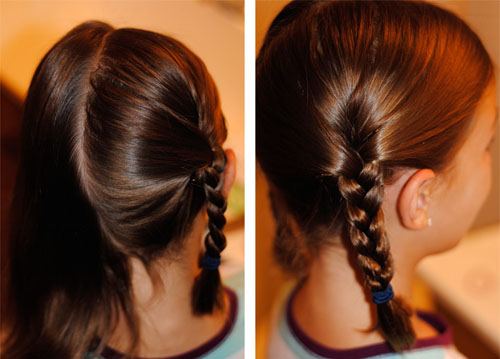 Minnie Mouse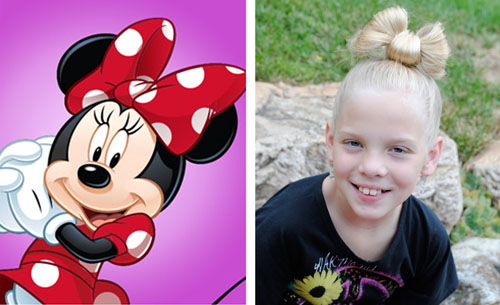 I'm not sure if Minnie is an actual princess, but she sure acts like one! She always looks very fancy in a dress and high heals. Minnie is so cute and nice. Even though Minnie doesn't have hair, you can still recreate her look with the Minnie Mouse Hair Bow style. It looks a lot harder than it is. You can find detailed instructions from a previous article here. Basically, you put the hair in a high bun right on top of her head. Then split the bun in half. Wrap the remaining hair over the split section and secure it in place with bobby pins.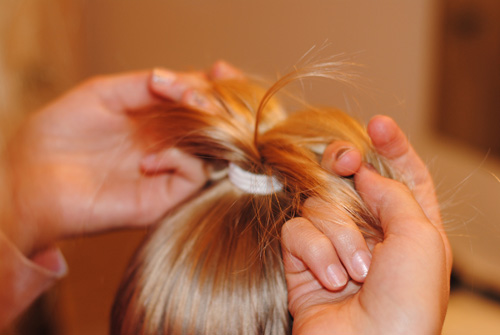 Elsa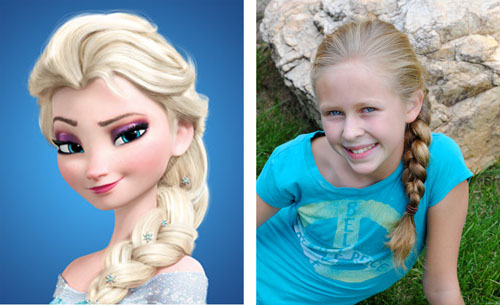 Princess Elsa has taken the world by storm! We have spent many hours singing "Let it go!" and pretending to have our own icy powers. If you want to look like the ice queen, then give a french braid a try. Start the braid on the right side of your girl's head and wrap the braid around her head as you go along. It should end on the left side of her head, just above the ear.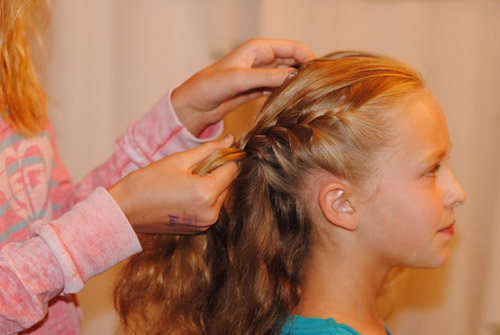 Belle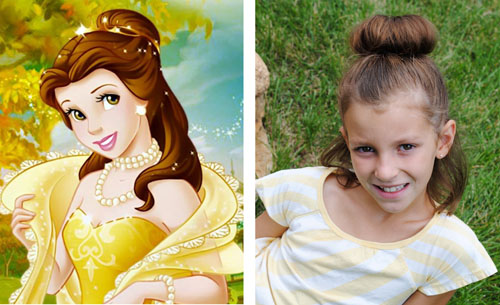 If I had to choose a princess to be part of my study group, it would certainly be Belle. She is always ready to learn and is great at making friends. To look like Belle, start by putting half of the hair up in a pony tail. Leave the bottom section loose for curls. The top can be pinned into a loose bun with bobby pins. Curl the bottom section into ringlets with a curling iron. Your princess can be ready in time for school and look like she is heading to a ball!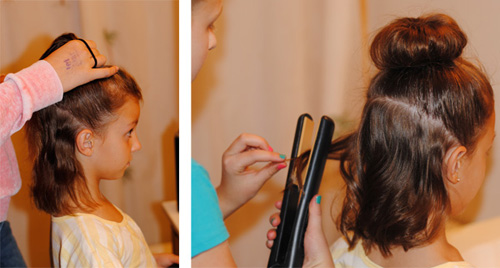 Getting ready like a princess can be a lot of fun! We hope your mornings go more smoothly with a little bit of royal imagination. For more dress-up fun, you can surprise your princess with our discounted gowns. Kids love them because they're comfortable and beautiful. Parents love them because they're durable and machine washable. It's a win-win.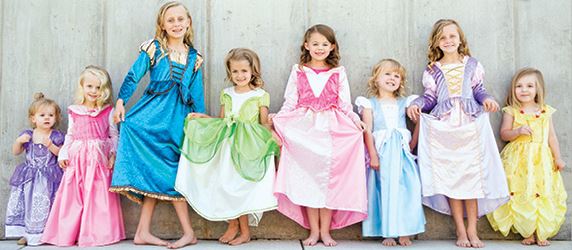 And of course, for the most fun, you can bring your princess to meet all of her favorite princesses in person! Get one-on-one time with the royal beauties of the Disneyland Resort at the Princess Fantasy Faire in Disneyland or dine with them at a Princess Celebration breakfast or lunch at Ariel's Grotto. There is so much fancy fun to be had at the Disneyland Resort. When you're ready to plan your Disneyland vacation, book one of our Disneyland packages online or call our Disney Experts at 855-GET-AWAY.