UPDATED JANUARY 2019 Figuring out what to get everyone on your Christmas list can be a challenge, but it doesn't have to be. We have the perfect solution for your gift giving needs... a Disneyland vacation. If you're not convinced, we've put together five reasons to give the gift of a Disneyland vacation... and five fun ways to do it!
1. You (and your kids) don't need more "stuff." When you give the gift of a Disneyland vacation, nothing gets cluttered, lost, broken or returned. Yay!
2. It allows you to spend meaningful time together. What's more important than memories?
3. You'll have time to look forward to your vacation and extend the magic of Christmas morning - especially if you're giving the gift of a future vacation.
4. It's what your family really wants. Who doesn't love Disneyland?
5. It's a gift they'll remember forever. Try an experiment and ask your family what they each got for Christmas last year. See how long it takes each of them to respond. Then, ask about your last family vacation and see how they respond.
If you're unsure how to pull off the big reveal, here are our favorite 5 ways to give your family a Disneyland vacation on Christmas morning:
Disneyland Vacation Countdown Chain: Your kids can each unwrap their very own countdown chain to keep track of the days until your big getaway. There's just something exhilarating about taking off each ring one-by-one. You can take it a step further and add surprises to as many rings as you wish to extend the excitement. We have tons of ideas that are print ready that you can download for free on our site. Spend your pre-vacation days making Mickey pancakes and watching Disney movies, until the final link tells you it's time to pack your bags.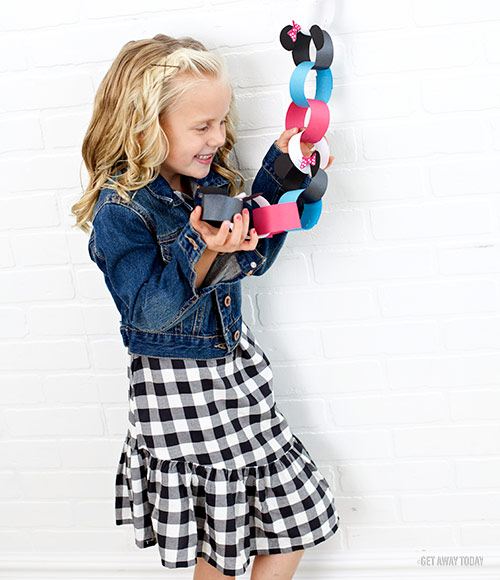 Balloon Surprise: This is one idea that can be done for the entire family all at once, and it is fun! All you need is a Disney balloon (pick your favorite character) and a large cardboard box. Tape a note to the balloon announcing your vacation plans and date and watch the squeals of delight!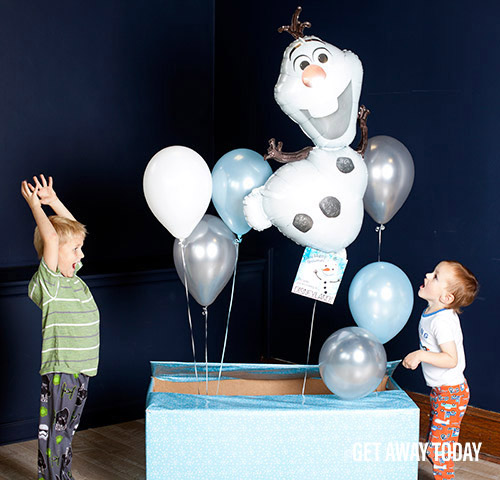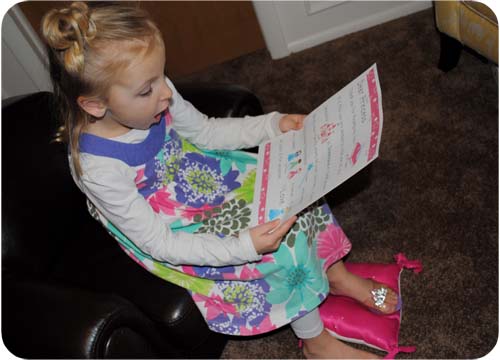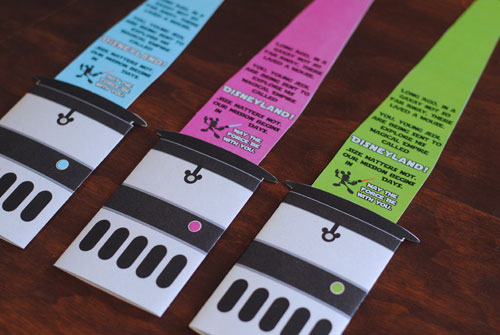 Treasure Hunt Surprise: If you want to extend the fun and make your kids work for their gift, send them on a fun-filled treasure hunt. Imagine how thrilled they'll be when they discover the treasure. We have free printables with hints that should be general enough to work for any home.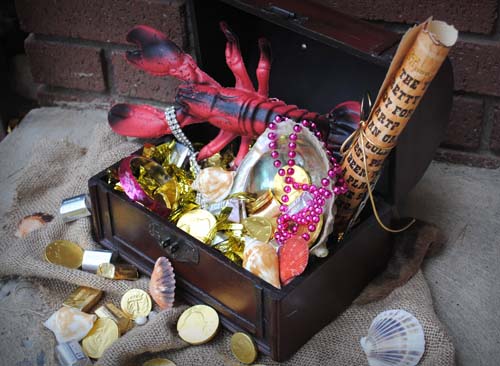 Look Who's Going to Disneyland: I love the simplicity of this one. Each of your children will get their own package with a handheld mirror with the words "Look Who's Going to Disneyland" written on the glass. You can Disney-fy your mirror with felt Mickey ears or keep it plain.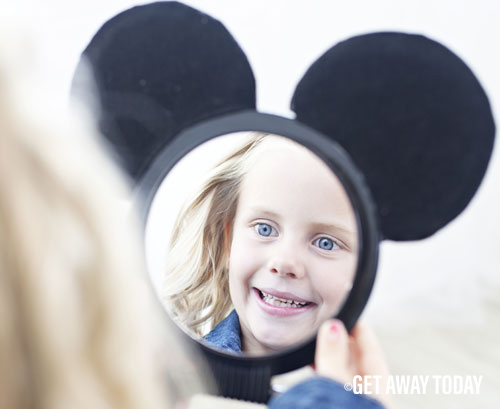 We hope this sparks some ideas for surprising your family with a Disneyland vacation! Remember, you don't have to travel over Christmas time to have it count as your family's gift. The anticipation of a future vacation is sure to bring tons of excitement. And perhaps most of exciting of all, you can hold your Disneyland vacation package for just
$175 down
. This will lock-in your low price, and you can make as many payments as you like as long as your final payment is made five days before your vacation. You can book any of our Disneyland packages online, or call our Disney experts at 855-GET-AWAY. Either way, we'd love to help you pull off the ultimate Disneyland vacation surprise!

Check out these other great articles: