You may love Disneyland, but do you know everything there is to know about it? Read our six Disney secrets to find out how much of a Disney expert you really are.
We all know that Disneyland is a magical place, but don't often consider what makes it so magical compared to other destinations. One very large part of why Disney is so enchanting is the Cast Members who work there. Disney does an amazing job of not only choosing the right people, but also training them to be the epitome of customer service. That is one reason why I love to talk with as many Cast Members as possible during my visits.
On my most recent visit to the Happiest Place on Earth, I happened to meet a Cast Member named Bonnie while browsing through Elias & Co. in Disney California Adventure Park. Bonnie not only did a great job of telling me all about the pins on her lanyard, but also taught me a few new things about the park. Here are the Disney secrets Bonnie shared with me:
Disney pin specialists are known as haberdashers. It turns out Bonnie wasn't just a Cast Member, but also a Disney haberdasher. In the real world, a haberdasher is known as a person who sells small sewing articles such as buttons and ribbons. But at Disney, a haberdasher is someone who is specially trained in pin trading.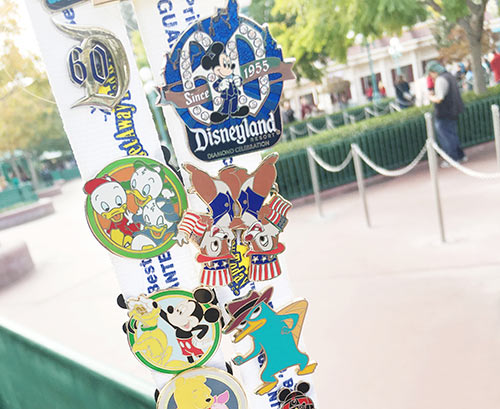 You can tell haberdashers apart from other Cast Members because they wear tape measure lanyards around their neck, often times filled with pins. This is one of my favorite Disney secrets because so many people don't know about the haberdashers! They can only be found around Buena Vista Street in Disney California Adventure Park, so make sure to keep an eye out the next time you're there.
There's a basketball court inside the Matterhorn. Now, some of you might already have heard about the half-sized court inside the popular ride. It's probably one of the most popular Disney secrets! But, did you know why the court was originally built? A lot of people think it was to get around an ordinance code prohibiting all structures (except sports facilities) to be built over a certain height. However, no such ordinances were in place when the Matterhorn was being built.
The real answer is one of the much simpler Disney secrets. Disneyland used to have Cast Members climb the Matterhorn during park hours, enhancing the experience and atmosphere of the ride. One of those climbers, with Walt's permission, brought in the hoop and backboard one day as entertainment for the climbers between shifts. The small court has been there ever since and inspired all sorts of legends and myths.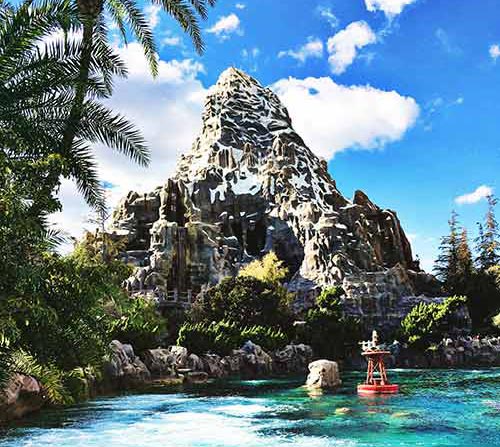 The name of the sorcerer in Fantasia is Yen Sid. You might be wondering why that's significant, but take a look at Yen Sid again. Does it look familiar? It should, because Yen Sid is Disney spelled backwards. This is one of the earliest Disney secrets and could even be considered the first Disney movie Easter egg!
All of the horses on the King Arthur Carrousel are white. When the King Arthur Carrousel first opened in the park, there were a multitude of horse colors, with only a singular white horse. The horses were all repainted white in the mid 1970s. This isn't hard to catch, but why the horses are all white is one of the more mysterious Disney secrets.
Legend says that they were all repainted white because of an interaction Disney had with a young boy who had just come off the ride. The little boy told Walt that he didn't get to feel like Prince Charming since the only white horse had been taken. Supposedly, the horses were repainted the next day so every guest could be Prince Charming. While this doesn't actually work with the timeline of the horses being repainted, Bonnie did share that the horses were actually painted white because the white horse was park guests' favorite.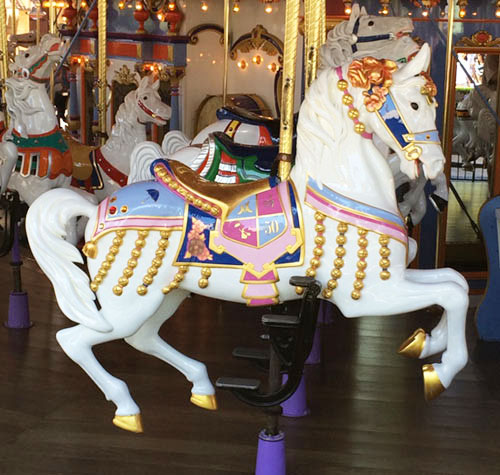 It seems like there are always more Disney secrets to be found around the King Arthur Carrousel. This particular secret revolves around the spelling of "carousel" at the two Disneyland Resort parks. As seen above, the King Arthur's Carrousel in Disneyland has two "r"s while King Triton's Carousel in Disney California Adventure Park is spelled with only one "r." Nobody knows why, but it's significant enough that the two parks in Tokyo Disneyland spell carousel differently as well.
Toy Story and Monsters Inc. are connected. You can't share Disney secrets without mentioning a Disney Pixar movie! The next time you are watching either of these movies, pay attention to a few particular scenes. The first is when Randall is warming up for the Scare Floor and camouflaging against different backgrounds. One of those backgrounds is the exact same wall paper from Andy's room in Toy Story! Not only that, but you can see a few Toy Story toys when Sully goes into Boo's room, too. It's also been hinted that the "Newt Crossing" sticker on Andy's closet door in Toy Story 3 suggests that's where his newt-looking monster (Randall!) used to come from.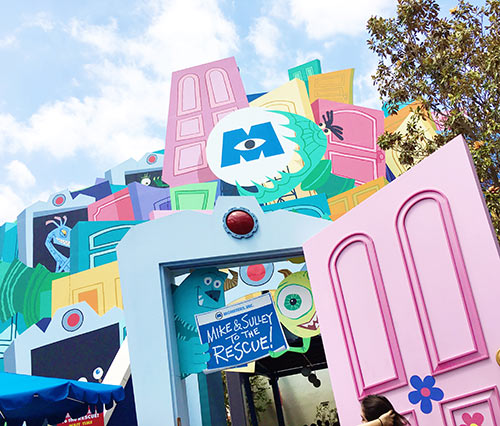 The trash can with a swinging lid was invented for Disneyland. You probably already know that Walt didn't like the idea of trash in his parks. He even paced around the park with food items himself to find out just how many steps it took to need a garbage can. Walt didn't like the look of the plain old garbage cans either. Which is why you'll notice they are decorated to look more like an accessory than garbage can. On top of that, the first trash can with a swinging lid was actually invented for Disney. That's right, the swinging lid was invented for the sole purpose of hiding trash from Disneyland guests!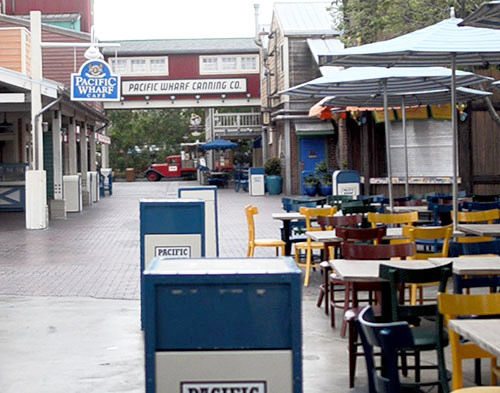 Isn't it amazing just how many Disney secrets there are? Make sure to stop and talk with all the Cast Members you can on your next Disney vacation. You never know what you might learn! If you don't have your 2017 Disneyland package booked, there's still time. You can book our Disneyland packages online or by giving our experts a call at 855-GET-AWAY. We can't wait to help you plan your next trip to the Happiest place on Earth!

Check out more Disney secrets here: