At Get Away Today, we believe that a Disneyland vacation is for everyone - no matter how young or old. One theme of questions that frequently comes up is about expectant mothers. Moms and moms-to-be want to know if Disneyland is the Happiest Place on Earth for them too. The answer is always a resounding, yes! I've been to Disneyland while pregnant with each of my two boys and had a great experience both times. My most recent visit was a couple of months ago while eight months pregnant. Most people probably thought I was crazy, but it ended up being one of my favorite Disneyland trips ever. If you're thinking of going to Disneyland while expecting and aren't sure what to expect, here are my 7 Disneyland tips for the expecting mom:

First, know what attractions you can ride. One of the things that made this trip so magical was being with my toddler son. It worked out pretty perfectly because he and I could ride all of the same attractions. Before visiting, you'll want to check with your doctor, but if you're healthy and have a low risk pregnancy, there is a lot you can ride. Once you get to the parks, you'll also want to listen to your body. There were so many attractions I felt completely comfortable on. Monsters Inc., The Little Mermaid, Buzz Lightyear Astroblasters, Finding Nemo Submarines, everything in Fantasyland, Pirates of the Caribbean, the Jungle Cruise and Haunted Mansion were all a blast. There are a number of other attractions I would have felt comfortable on, but they either weren't open while I was there or we just didn't have enough time to ride them all. The only attraction that I rode that I would skip next time is Toy Story Midway Mania - although it's normally one of my favorites, it was a little jerkier than I remember when I was so far along.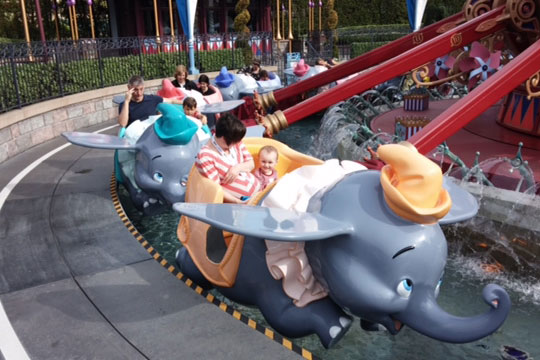 Second, stay as close to the Disneyland Resort as possible. If you can stay at one of the Disneyland Resort Hotels, even better. There's nothing better than being able to sneak in a nap during the day, and your pregnant body will appreciate it even more after walking around at Disneyland all day.

Third, stay hydrated. Drinking enough water is always important during pregnancy and it's even more so when you're out of your regular routine. It is easy to get distracted at Disneyland, so you'll want to keep a water bottle with you and easily accessible at all times. You can also get a free cup of ice water from any of the counter service restaurants, whether you're ordering or not, just ask.

Fourth, enjoy the shows. Being so far along in my pregnancy meant I needed a lot of rest and the shows were a perfect way to do that without missing out on any fun. We loved Mickey and the Magical Map, Frozen - Live at the Hyperion, Disney Playhouse LIVE, Frozen at the Royal Theatre in Fantasyland, Turtle Talk with Crush and more. While I was there, an extended preview of Cinderella was playing at "it's tough to be a bug," which was really fun, too.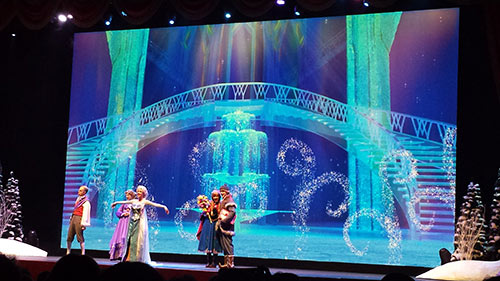 Fifth, speaking of needing a lot of rest, it will help if you schedule long breaks for lunch and/or do a Character Dining experience. Character Dining experiences are so much fun! The ESPN Zone and Rainforest Cafe are other great options for a lunch that will make your family want to linger.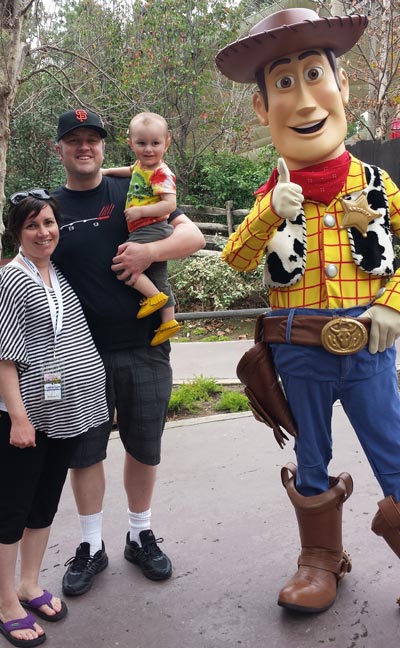 My next tip is to dress for comfort. Comfortable shoes and a belly band can make or break a trip.Also, check the weather and pack layers so that you don't get too hot or too cold day or night.

Finally, and most importantly, enjoy! I think one of the things that made this trip so great was there was no pressure to do everything. We were able to relax and enjoy each other. Don't worry about packing in too much and remember you're at the Happiest Place on Earth!

Whether you're expecting or not, our agents at Get Away Today would LOVE to help you plan your next Disneyland vacation. No matter when you go, there is always so much to see and do. Book online or call 855-GET-AWAY.

Check out these other great articles: