The food at Disneyland is one of a kind, and this year the Disneyland Diamond Celebration brings some exclusive goodies that are only available for a limited time. Combine that with some of our all time Disneyland favorites, and we've compiled a list of seven foods and drinks to enjoy at Disneyland this summer. The list is in no particular order, because let's face it, it's all too delicious. We promise that everything on this list is worth the calories!

1. Olaf Frozen Lemonade Strawberry Bar - these tasty treats were added as part of the Frozen Fun additions to the Disneyland Resort, and we're so glad they haven't melted away. They are available at ice cream carts throughout the resort and are the perfect treat in summer.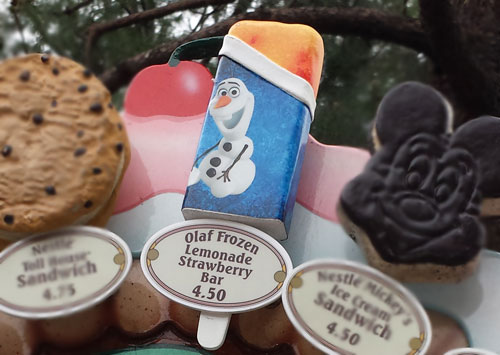 2. Dole Pineapple Whip - There are few things more refreshing than a Dole pineapple whip, and you can grab one right as you enter Adventureland. If you've never had one before, you'll be thanking us when you try it.

3. Bengal Barbecue skewer - Summer nights and barbecue just go together, so it makes sense that you'd enjoy these tasty skewers as a meal, or even a snack while at Disneyland. You can't go wrong with chicken, beef, vegetarian, or my favorite, bacon-wrapped asparagus.

4. Disneyland Diamond Celebration cupcakes. These citrus flavored cupcakes are just as delicious as they are beautiful, and are only available during the 60th anniversary celebration. The Disneyland cupcakes (with the D) are lemon flavored and can be found at the Holly Jolly Bakery on Main Street U.S.A.. The diamond topped version is an orange cake found only at Fiddler, Fifer and Practical Cafe in Disney California Adventure Park.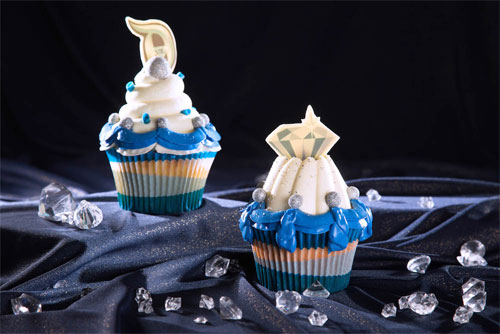 Photo credit: Disney Blog ©Disney

5. The Frozen Pomegranate Silver Sparkler is another Diamond Celebration concoction that is almost to pretty to drink. Almost. You can order one at the Holly Jolly Bakery.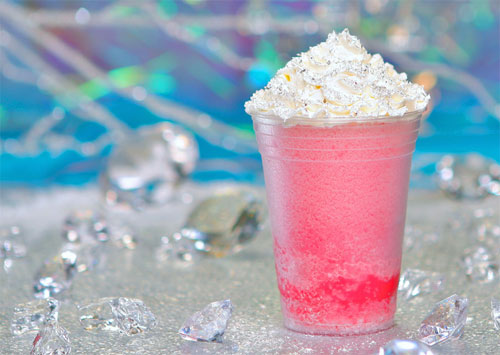 Photo credit: Disney Blog ©Disney

6. The Mint Juleps found tucked away behind the French Market in New Orleans Square may very well be one of the most refreshing drinks ever. If you need to quench your thirst at home, the gals at Favorite Family Recipes figured out a pretty great recipe and even share how to make it in 30 seconds.



7. No visit to Disneyland is complete without Mickey shaped goodies, and the chocolate coated vanilla Mickey Mouse ice cream pop is a classic. Like the Olaf bars, these can be found from carts throughout the entire resort.



Did your favorite Disneyland food make our list? Remember, this is just our summer list. Of course we have year round and seasonal favorites including, but not limited to pumpkin Mickey caramel apples, hand pulled candy canes, PB & J Pizza, Tigger Tails and more. Leave a comment with your favorite summer Disneyland treat - we'd love to hear it.

And when you're ready to book your Disneyland vacation, let us know. We'd love to help you find the perfect Disneyland package for your family. If you want to make it to the Disneyland Resort Diamond Celebration this summer, you'll want to hurry. There are only so many summer nights left! Book online or call our Disney Experts at 855-GET-AWAY.



Check out these other great articles:

25 Tips for the Disneyland Diamond Celebration