Think you know everything there is to know about SeaWorld San Diego? Think again. Today we're sharing 7 things you didn't know about SeaWorld San Diego for our #MovieMonday.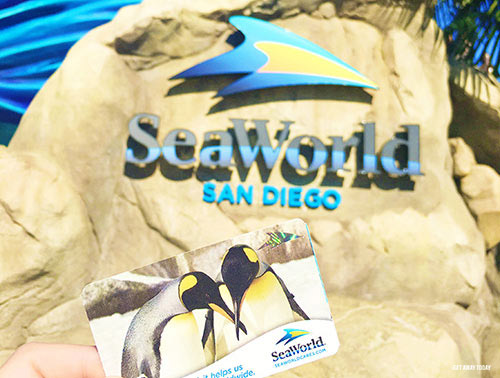 Today we're excited to share 7 things you didn't know about SeaWorld San Diego from our very own expert,Tricia from SeaWorld. Tricia has been with SeaWorld for 30 years and she knows her stuff. We love when Tricia from SeaWorld San Diego comes to our office. We sat down with her to pick her brain and have her update us on the latest and greatest from SeaWorld San Diego. No matter how many times you've visited SeaWorld, we think you'll learn something new. Enjoy!
Just for fun, we've recapped these 7 things you didn't know about SeaWorld San Diego:
1. There are festivals year-round. No matter when you visit SeaWorld San Diego, there is bound to be something going on. The Seven Seas Food Festival is a favorite spring event featuring food and craft beers from around the world. Summer brings Electric Ocean with incredible nighttime entertainment. Then, Halloween and Christmas time both bring family friendly seasonal surprises and entertainment. You won't want to miss any of the fun!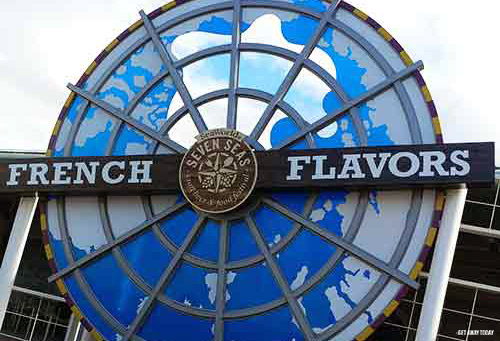 2. SeaWorld now has three major rollercoasters! Electric Eel is the biggest, fastest, most intense roller in San Diego. This rollercoaster officially opens May 12, 2018, which will make it one of three rollercoasters. The other two include Manta, where your feet dangle as you zoom like a manta ray, and Journey to Atlantis. Journey to Atlantis is one of the most unique rollercoasters I've ever ridden. Warning; you may get wet.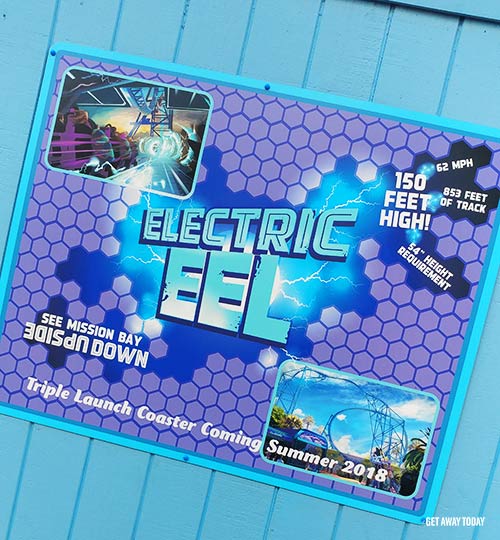 3. There are still orcas. There has been a big shift from the days of the Shamu Show... You can now find the SeaWorld San Diego family of orcas in the Orca Encounter. The killer whales demonstrate natural behaviors in a documentary style show. It will leave you in awe of these magnificent creatures. Additionally, you'll notice that SeaWorld really wants you to get to know the orcas on an individual basis. You'll see signs around the park with the whale's indivitual names and information. It brings such a personal touch to the park.
4. Sesame Street is there! Little (and big) kids will love the Sesame Street Bay of Play. Here you'll find rides, play areas, and even character meet and greets on the weekend. It is hours of fun for little ones. This summer, SeaWorld San Diego is also welcoming its first ever parade, featuring, you guessed it, the beloved Sesame Street characters.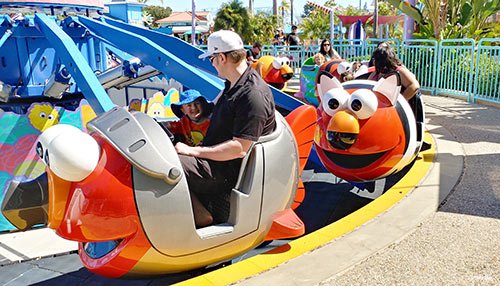 5. Park to Planet is a major focus of SeaWorld San Diego right now. They want you to "See it here, (SeaWorld), save it there (your world)." SeaWorld's conservation efforts are incredible and once you see Park to Planet, I think you'll agree. You can watch the spot below:
6. Get up close and personal with the animals. Not only can you get up close and personal with the animals, you can immediatly connect when you enter the park at Explorer's Reef. There are four touch pools with cleaner fish, crabs and even sharks! There are animal ambassadors found throughout the park who are ready and willing to answer all of your questions. Not to mention, SeaWorld offers a wide range of behind the scenes experiences. Dolphin interactions, VIP tours and so much more.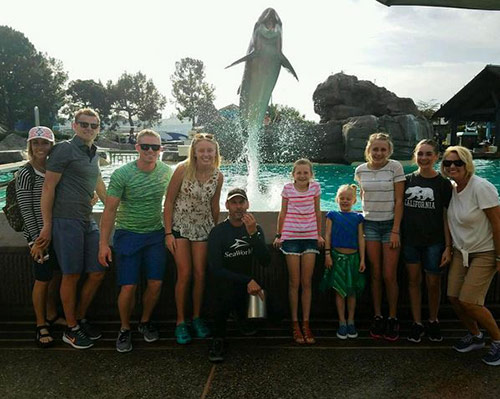 7. It's not just sea animals! One of my personal favorite shows is Pets Rule, which features Humane Society rescue animals. Cats, dogs, pigs and even an emu all star in this one of a kind show. You can also see birds and other animals throughout the park. Just keep your eyes open. And if you happen to see an animal ambassador out and about with its human companion, be sure to go up and meet them!
Bonus thing you didn't know about SeaWorld San Diego: Turtle Reef is one of the most incredible turtle habitats in the entire world. It features loggerhead, hawksbill and green sea turtles in an interactive exhibit.
There you have it! I hope you learned a thing or two about SeaWorld San Diego. This park is one of the most dynamic parks in the world. It is constantly evolving and bringing new educational and entertainment options and experiences for families.
Of course, when you're ready to visit SeaWorld San Diego, let Get Away Today know. We'd love to help! You can find all of our San Diego vacation packages online, or you can call any of our vacation experts at 855-GET-AWAY. There's nothing quite like a visit to SeaWorld San Diego.

Check out these other great SeaWorld articles: