Part of the magic of Disneyland is discovering new things each and every trip. No matter how many times you've been – once or one hundred – there are always more secrets to be discovered. Become even more of a Disney expert with our list of 9 things you don't know about Disneyland.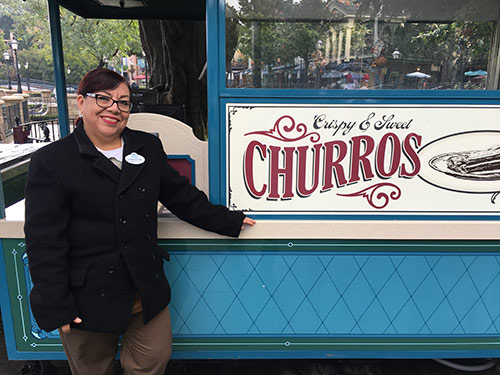 The intricate details found at Disneyland are part of the wonder and intrigue the park inspires. Everything about Disneyland is dedicated to ensuring that you and your family enjoy a wonderful time together. In order to make that magic happen, a lot of work from Cast Members goes into ensuring every detail is covered. Which means Disneyland almost never sleeps! As soon as the last guest leaves, Disneyland's army of staff goes to work to ensure that everything is ready for the first guest the next morning.
Joe Rodhe, Executive Designer and Vice President of Creative at Disney Parks, says that when theme is done correctly, guests do not necessarily notice the special touches, they just believe that they have been transformed to a special place. Those special touches and details have come to be lovingly known as the secrets of Disneyland. On your next trip, try to discover all the secrets and intricate details that you can. If you're not sure what to be on the lookout for, start out with our list of 9 things you don't know about Disneyland:
9 Things You Don't Know About Disneyland
1- The garbage cans. Walt Disney created Disneyland with the idea that the park should always be kept clean, unlike the carnivals and midways of the day. One of our favorites on the list of things you don't know about Disneyland are the themed garbage cans. One of the ways that the park is kept clean is the location of the garbage cans. When Walt Disney opened Disneyland in 1955, he set the rule that a garbage can should be set no more than 12 steps apart. That distance seems just right when you consider the park sells over 3 million churros each year, not to mention all the other delicious foods.
On top of being set 12 steps apart, each is decorated to represent the land it is held in. The themed cans are becoming so popular that salt and pepper shakers, Christmas ornaments and other souvenirs have become top sellers in Disney stores. Fans of the garbage cans are already starting to wonder how they will be designed for Star Wars Land: Galaxy's Edge! If you haven't heard about the galactic expansion, you can find out everything you need to know about Star Wars Land in Disneyland here.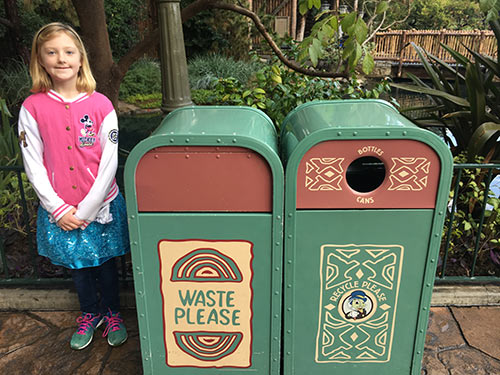 2- The ultimate Disneyland souvenir museum. The Disneyland Hotel has been part of the Disneyland experience since October of 1955. Originally owned and operated by Jack and Bonita Wrather, the hotel ran under the Wrather Company until the Disney Corporation purchased the property in 1988. Guests of the Disneyland Resort can enjoy a delicious meal at either Goofy's Kitchen or Steakhouse 55 before exploring the amazing lobby. Be on the lookout for an entire wall dedicated to Disneyland souvenirs from 1955 to the present. Or, check out an original Autopia attraction car and an entire wall of photos memorializing celebrity visits to the Happiest Place on Earth!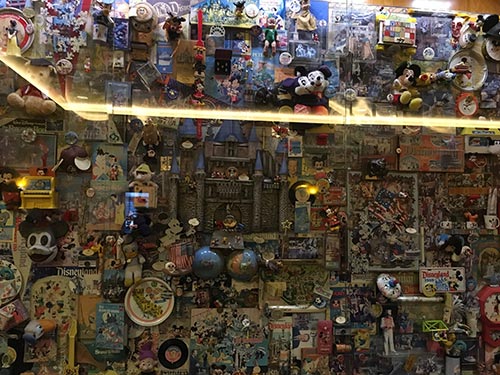 3- The plants in Tomorrowland. According to Disneyland, "the visionary landscaping [of Tomorrowland] doubles as a potential farm, projecting an ecologically astute future, where humanity makes the most of its resources." That means that nearly all of the vegetation in Tomorrowland is edible. Keep an eye out for fruits, vegetables, spices and other plants that could complement your next churro! This may be the most delicious item on our list of things you don't know about Disneyland.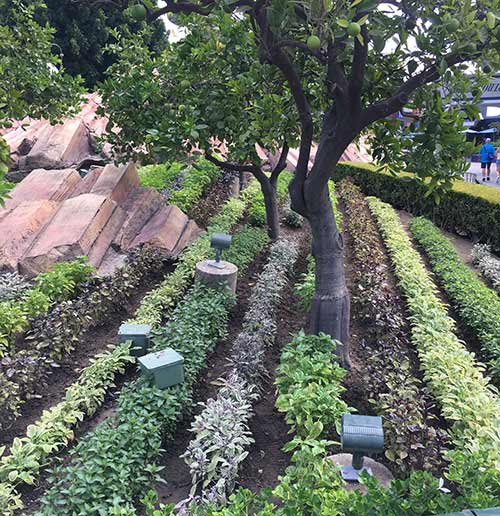 4- The tobacco store icon. Disneyland's Main Street U.S.A. continues to serve as a bit of a historical museum of America. In early America many residents were not necessarily literate. Enterprising businesses used icons to help communicate what kind of wares were available in the store. Perhaps an anvil for a blacksmith, an ice cream cone for an ice cream shop and other icons were effective advertising tools. In the early days of Disneyland, a tobacco shop was featured on Main Street and a traditional wooden Tobacco Store Native American was placed in front of the store as a simple reminder.
The tobacco store has now been replaced with a music store, but the Tobacco Store Native American remains as a reminder to both American and Disneyland history. The icon on Main Street, U.S.A. has a green cape. His brother can be found on the streets of Frontierland and has a red cape. Either way, our family has used the icon as a growth chart! It's a fun way to remember our trips to Disneyland and he is one of our first stops at the park.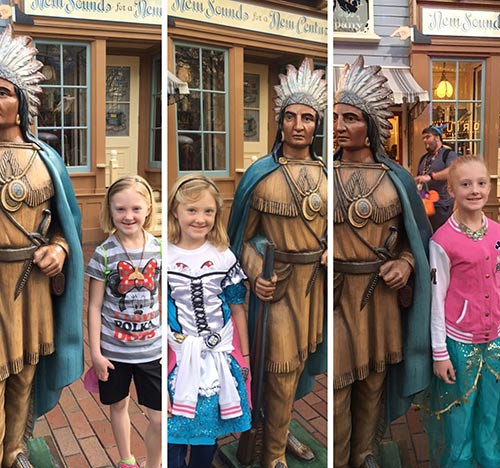 5- The Old French street signs in New Orleans Square. In the early days of New Orleans, horse drawn carriages were often found rolling through the city. As the city grew and streets were added, carriage drivers needed to anticipate the next turn or stop that needed to be made. Street signs were added to buildings to indicate what the next intersection would be. As part of the detailed New Orleans Square in Disneyland, these signs can be found on the buildings throughout. Once you've found them, put the signs to the test. Would you be able to get around New Orleans Square without looking at the paved road?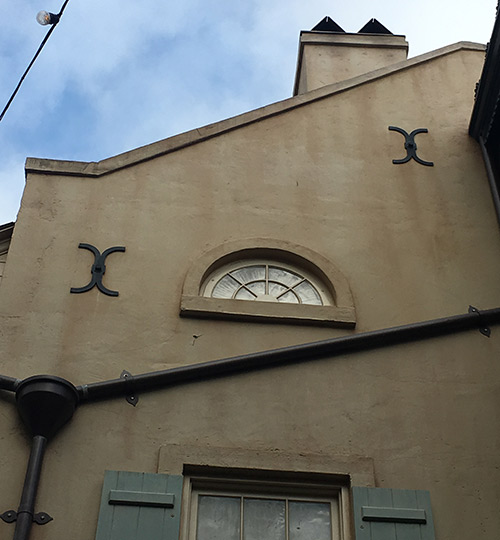 6- There is a sun and a moon in every room in "it's a small world." This may be the sweetest thing on our list of things you don't know about Disneyland. Richard and Robert Sherman, known as the Sherman Brothers, wrote the theme song for the venerable attraction that premiered in the 1964 World's Fair. The song was created in order to be easily translated in many languages. The lyrics include:
"There is just one moon and one golden sun
And a smile means friendship to everyone
Though the mountains divide
And the oceans are wide
It's a small world after all."
The attraction is a simple reminder that we all share planet earth and that children are a great example to love one another despite our circumstances. To further cement those beliefs, you'll find one moon and one sun in each room of "it's a small world." This is to signify how peace and joy should bring us together under just one moon and one golden sun.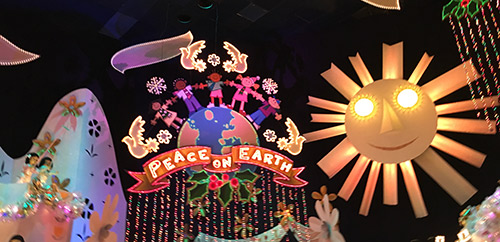 7- The Main Street Orchestration Machine. Located in the Main Street Penny Arcade, a turn of the Century Orchestration machine plays classical American and Disney songs. In this world of digital technology, the idea of horns, drums, wood winds, and other instruments playing themselves is magical. Don't miss it, it is a beautiful reminder of history, old world engineering and musical excitement.
8- The teacup and teapot. Disney is known for hiding Disney characters in other Disney films and throughout their theme parks. When guests visit Tarzan's Treehouse at Disneyland, they can catch a glimpse of Mrs. Potts and Chip from Beauty and the Beast. You'll find this item from our things you don't know about Disneyland list near the exit of the treehouse.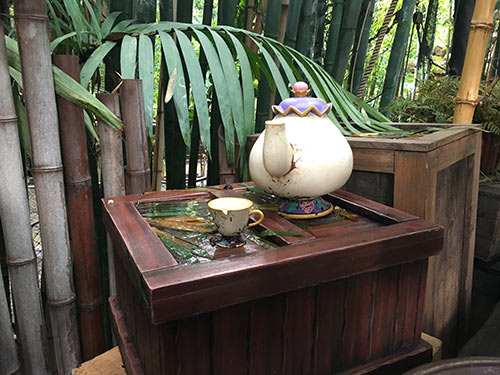 9- The Walkman from Guardians of the Galaxy. In the Guardians of the Galaxy – Mission: BREAKOUT! attraction in Disney's California Adventure Park, Rocket Raccoon is working to save his friends from the Collector. Upon entering the Collector's library, look closely in the book cases for Star Lord's Walkman. Watch it close, because near the end of the introduction to the attraction, Rocket reaches down and snags the Walkman. He uses it to provide the amazing soundtrack you'll experience on the ride.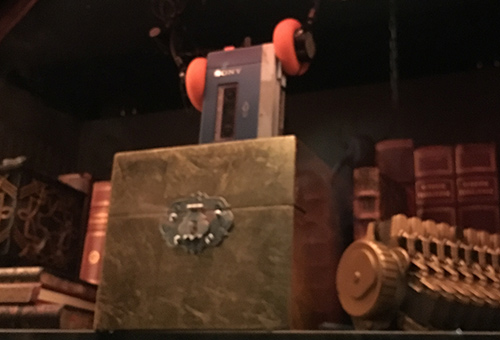 Did you know everything on our list of 9 things you don't know about Disneyland? What was your favorite secret? Share with us in the comments below!
And don't forget that Get Away Today lets your family choose every detail of your Disney adventure, including great prices and great service. Whether you need help choosing the perfect hotel, the best destination or even how many days to stay in the park, we can help. Book any of our Disneyland packages online or give our Disney experts a call at 855-GET-AWAY.

Check out more things you don't know about Disneyland from recent blog articles:
Chris Dallin is a Disneyland fanatic. He travels to Disney parks several times a year and continues to find hidden gems, adventure, joy, and magic in the Happiest Place on Earth. Tune into future blogs for additional ways to experience the magic of Disney Parks.