If you're thinking about taking a Disney Cruise, be sure to check out our Disney Wonder review. We share everything there is to know about this ship from the rooms, entertainment and the food.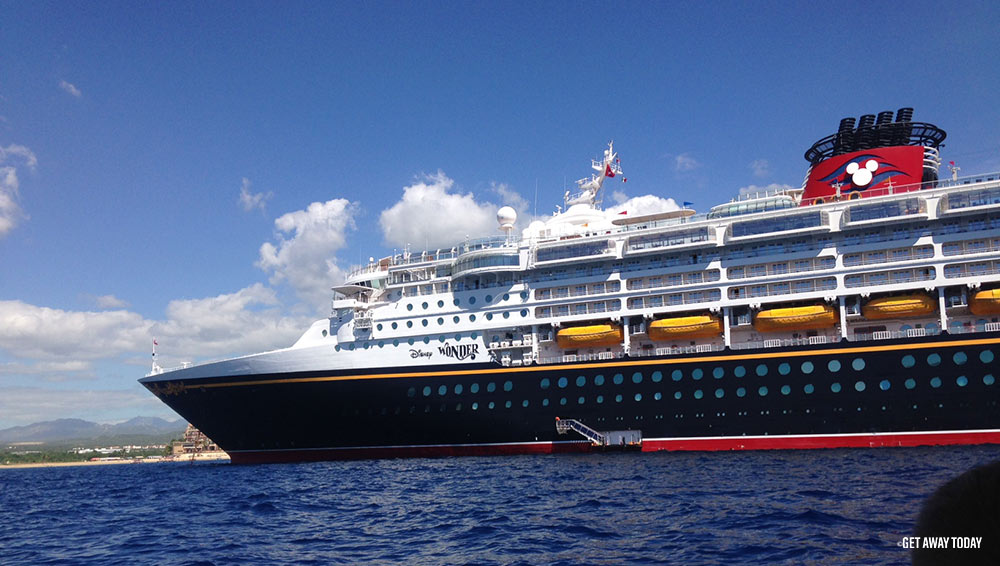 Disney Wonder Review
The Disney Wonder is one of four Disney Cruise Line ships. It is one of the older ships and one of the smaller ships. However, both of those things are an advantage to sailing aboard the Disney Wonder in my opinion. This is my second time I have sailed aboard the Disney Wonder. The first time was a few years ago, which just happened to be a couple of weeks after I sailed on the Disney Dream's maiden voyage. At the time I was concerned that I would be disappointed with the Disney Wonder after having sailed on Disney's newest and largest ship at the time. I'm happy to report that was not the case at all.
I'm also happy to report that this time I was even more impressed with the Disney Wonder. The Disney Wonder underwent a complete refurbishment in November 2016 and it feels like a brand new ship. While some areas were just spruced up, others were completely recreated and rethemed. Because there is so much to our Disney Wonder review, I've broken things up into categories. I hope it helps you in your Disney Cruise planning!
Disney Wonder Review - Rooms
The first choice you'll need to make when booking your Disney Cruise is which room type you'll select. Our family of five opted for two standard inside staterooms. While these are the smallest staterooms onboard the Disney Wonder, all of the staterooms on Disney Cruise Line are approximately 10% larger than staterooms on other cruise lines.
Because most of the staterooms sleep 3 - 4 guests, we enjoyed the additional space that having two staterooms provided for our family. We had one parent and one child primarily in one room and one parent and our other two children in the other room. Because we booked early we were able to have our rooms right next door to eachother. One thing to note about the Disney Wonder is that they have very few connecting rooms. That was not an issue for us.
Although our rooms were inside staterooms, we thought the layout worked really well. The decor felt fresh and clean, and the storage space was utilized very well. Each room had one queen bed and a couch that turned into a day bed. Rooms had every amenity you would need including a shower/tub combo, plenty of closet and cabinet/drawer space, a flat screen TV, even two different blow dryers.
If you'd like to watch a room tour of our inside standard stateroom, you can watch it here:
My parents who traveled with us had a verandah room that was right across the hall from our room. Their room was slightly larger and had a nearly identical layout and decor. One major difference, other than the balcony, is that their room featured a split bath. The split bath is unique to Disney Cruise Line and an awesome feature for families. There are essentially two separate sink areas, one with the toilet and the other with the shower/tub combo. Any of the deluxe and/or family room types offer them. They can be found in inside, outside and verndah staterooms.
Overall we were impressed with our staterooms on the Disney Wonder. Our stateroom attendant did an incredible job keeping our room comfortable. My kids loved getting chocolates each night and seeing the fun towel animal creations.
Disney Wonder Review - App:
One thing that was new to the Disney Wonder since I had last sailed was the official Disney Cruise Line App. It was both our personal navigator, and a communication tool that we were able to use throughout our cruise. It was easy and free to use, which I very much appreciated. All you have to do is download the app before your cruise, and it becomes activated once you are on your ship. You'll just turn your phone on airplane mode and use the Disney Cruise Line Guest Wi-Fi.
The app was awesome in regards to being our personal navigator. We were able to view all of the scheduled activities, meal times, menus, shows, etc. for each day of our cruise. You could favorite which activities you were interested and the app would send you a reminder 15 minutes prior to the activity beginning. It made it so nice to keep track of what we were doing each day.
The app also served as a free messaging service that you could use with other guests aboard the ship. You were assigned a specific messaging number which was different from your stateroom number. You would have to get anyone's personal number from them directly, so you couldn't just search any random guest. The messaging service was nice to have, but occasionally there would be some delays when sending and receiving messages. This made it a little tricky when trying to meet up at specific times. However, the Disney Cruise Line app has hands down the cutest emojis I have ever seen. I screenshotted them all, because I knew that once my cruise was over, I wouldn't be able to see them again.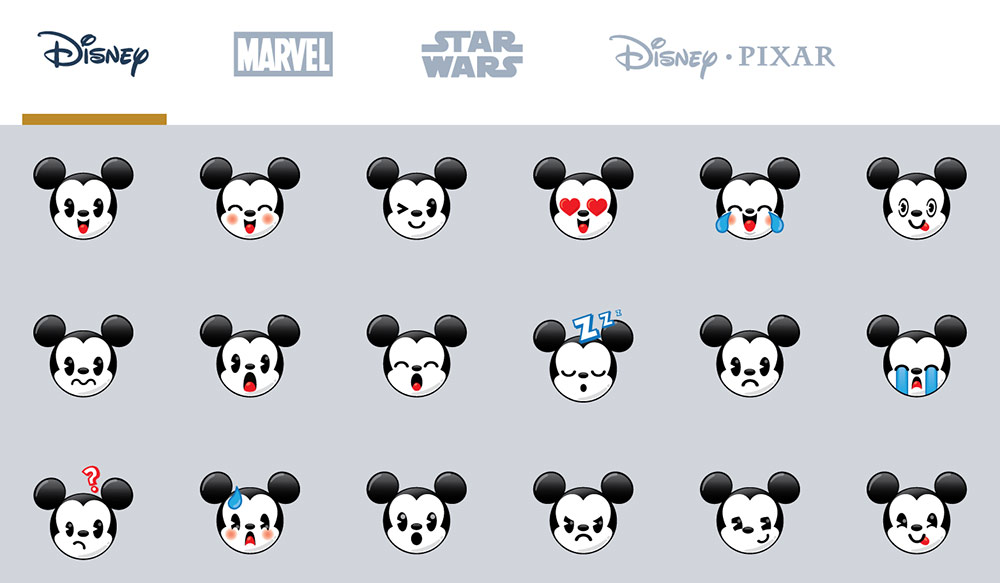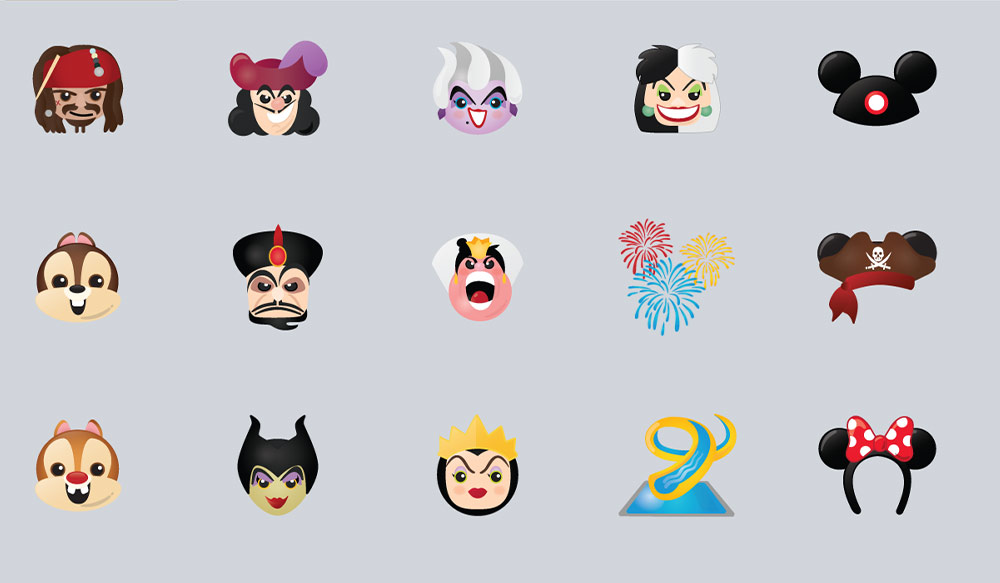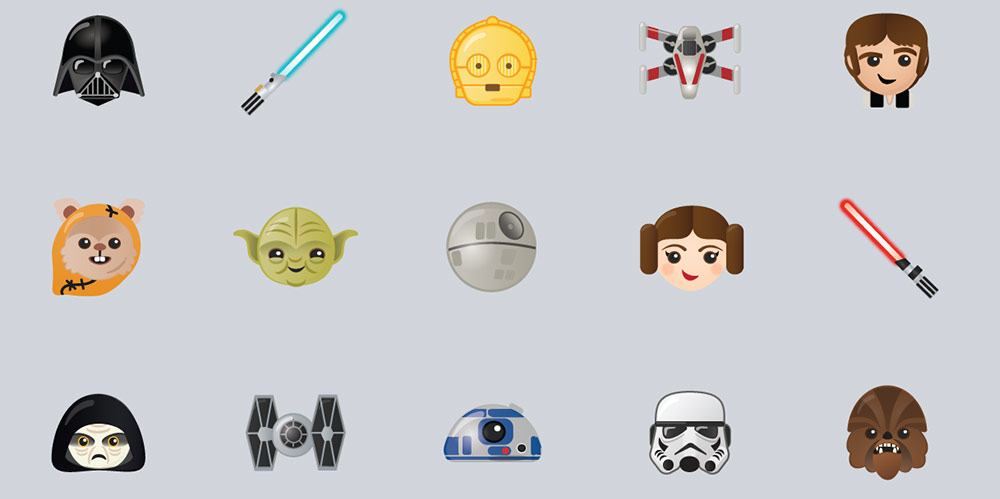 Disney Wonder Review - Amenities
As far as amenities go, there is no shortage on the Disney Wonder. The cruise ship has three pools; one for families, one just for kids with a water slide and one exclusively for adults. Disney Cruise Line doesn't allow swim diapers in any of the pools, but they have a darling Finding Nemo themed splash pad area for toddlers who aren't potty trained. We didn't use the pools while we were on the ship, although we did enjoy hanging out on the pool deck.
One of the amenities we enjoyed each day was the Buena Vista Theater. This movie theater shows first run films all day long. We loved watching a new movie each afternoon. We also enjoyed the sports court and lounged. Although we didn't wait to meet any of the characters, we enjoyed seeing all of the Character Meet and Greet experiences. In fact, we were lucky enough to ride the elevator up with Daisy Duck after one of her appearances.
Disney Wonder Review - Entertainment
When it comes to entertainment, the Disney Wonder does it right. We were on a five night cruise that happened to be during Halloween on the High Seas. Because of the extra celebration, we had a slightly different entertainment schedule. Each night aboard the Disney Wonder there is a show in the main Walt Disney Theater. You'll have an assigned show time that coincides with your scheduled dinner time. Below is a review of the entertainment that was specific to our ship.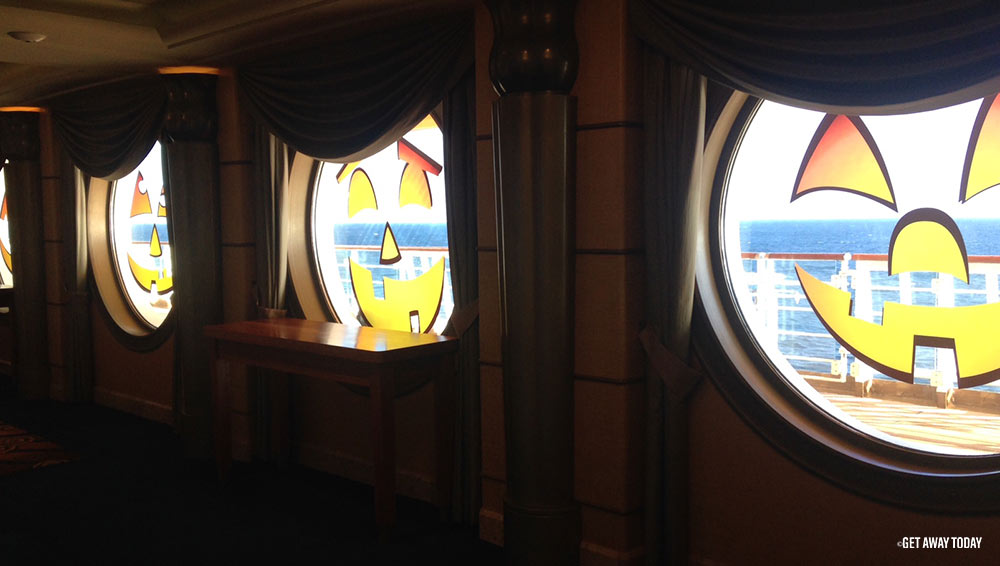 Night 1: Ventriloquist - Our first night was family-friendly ventriloquist, Michael Harrison, who was a finalist on America's Got Talent. It was really fun and entertaining for everyone in our group from Grandpa to our 3-year-old.
Night 2: Golden Mickeys - This is a classic Disney Cruise Line show that plays on the Disney Wonder and the Disney Dream. It's patterned after an awards show and features incredible musical numbers with some pretty spectacular set changes. The in between show parts move a little slowly and may not interest small kids, but the musical numbers are not to be missed.
Night 3: Magician - Our third night brought David Gatti, who previously headlined his own show in Vegas. Again, this was a very family-friendly show. Although this exact magician isn't on every cruise of course, we were impressed with the caliber of talent that Disney brings in. And the kids loved it. Night 3 also happened to be our pirate themed night which concluded with the Pirates in the Caribbean Party. The party ended with a magical fireworks display at sea. It was an incredible night.
Night 4: Trick-or-Treating and the Mousequerade Party - Because of the holiday, we had a night of Halloween fun. The event kicked off with trick-or-treating stations on Decks 3 and 4 and was followed by a parade with all of the Disney Characters sporting their Halloween costumes. It was a ton of fun for the whole family and I'm glad we got to do it.
Night 5: Frozen - A Musical Spectacular - Our last night was probably my favorite as far as entertainment goes. Frozen - A Musical Spectacular is similar to Frozen - LIVE at the Hyperion at Disneyland. It's obviously on a smaller scale since it's on a cruise ship, but the musical numbers, costumes and caliber of the performers was just as magical. Frozen is exclusive to the Disney Wonder and everyone in our group loved it.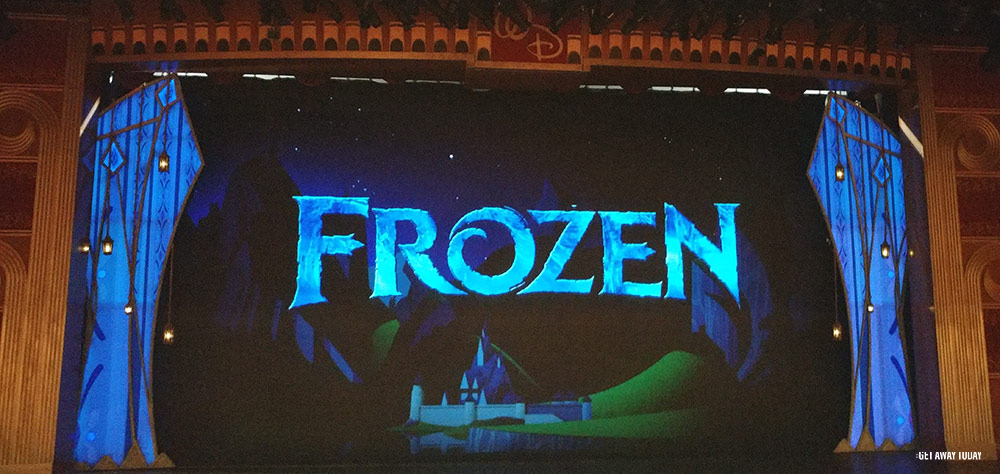 Disney Wonder Review - Kid Activities
When you ask my kids what their favorite part of the cruise was, they enthusiastically respond with "Kids Camp!" The Disney Wonder has two kids camps; the Oceaneers Lab and the Oceaneers Club. While kids ages 3 - 12 can attend either area, the Club is geared towards the younger crowd and the Lab caters more to older kids. Both the Oceaneers Club and Lab have interactive activities, themed play areas, Character experiences and more.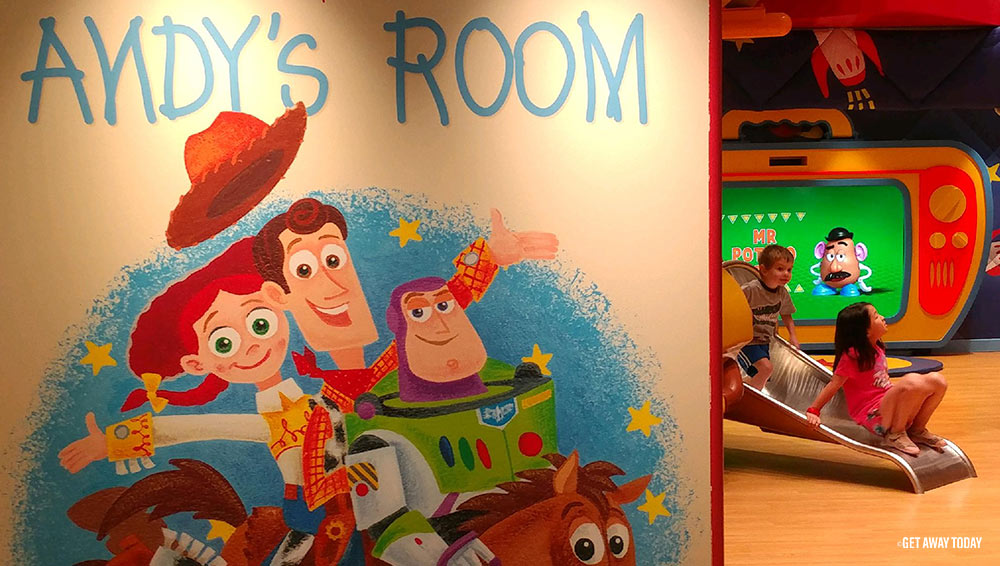 Kids ages 3-12 aren't the only ones that have their own space. Tweens and Teens ages 11 - 14 can hang out at Edge. Teens ages 14 - 17 have their own club at Vibe. Both teen clubs have activities created just for them.
If you're traveling with kids ages 6 months to two-years-old, you can take advantage of the "it's a small world" nursery. Child care is available for children who are under age three and not potty trained for an additional fee.
Not only does Disney Cruise Line have some of the most incredible kids clubs available at sea, they have some of the longest hours. In addition to the clubs, the Disney Wonder hosts special Toddler Times, dance parties and activities throughout the cruise. There is always something going on for kids of all ages on the Disney Wonder.
Disney Wonder Review - Casual Dining
No Disney Wonder review would be complete without mentioning the food. There is so much to say about the food that I had to break it into two sections. The Disney Wonder has casual dining around the clock. You can find breakfast, lunch and dinner at the buffet, Cabanas. The options are nearly endless. You'll find Disney Cruise Line staples like Mickey waffles for breakfast, and everything from mac-n-cheese to crab legs for dinner and lunch.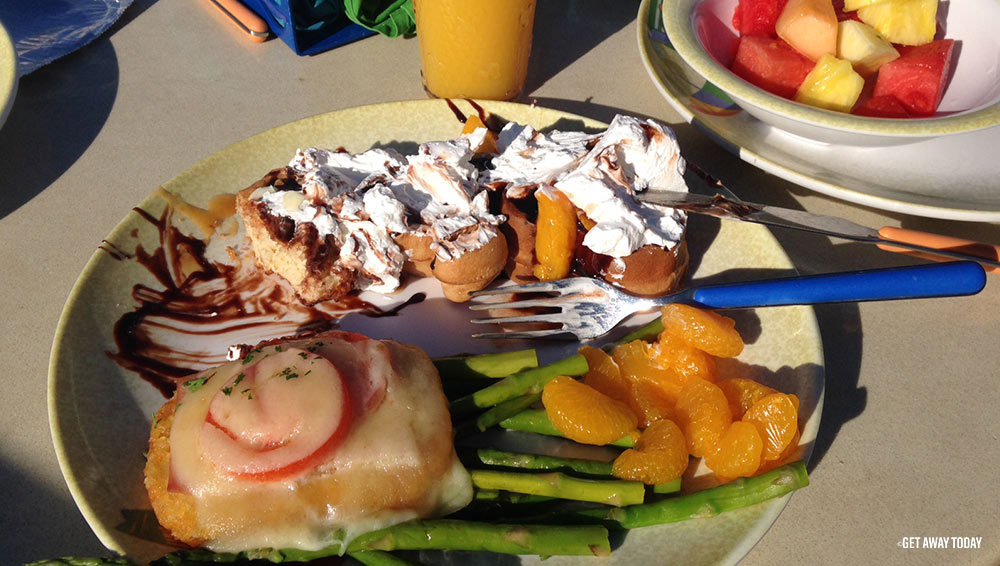 Deck 9 is also home to a wide range of quick-service options. Our two most frequented stops were Pinnochio's Pizza and Eye Scream. We loved the rotating specialty pizzas and the soft serve ice cream was our favorite treat of the whole cruise. Another thing we loved was the soft drink station that was open 24 hours. Having soda included with your cruise is exclusive to Disney Cruise Line and we definitely took advantage of it.
You can also find fresh fruit, salads, burgers, sandwiches, hot dogs and even shwarmas on Deck 9. We were impressed with the selection of menu items and how quickly they were available - even cook-to-order. There was also plenty of seating poolside.
Disney Wonder Review - Fine Dining
As you can tell, there are many things that are unique to Disney Cruise Line. One of my favorite things is their rotational dining that allows you to eat at a different restaurant each night while keeping the same servers. The Disney Wonder has three main restaurants; Triton's, Animator's Palate and Tiana's Place.
Triton's is a semi-formal dining room that features a larger than life mosiac of a scene from The Little Mermaid. It's pretty spectacular. We had two dinners here, each with a different themed menu. My favorite dinner of the cruise was here on our final night with their French isnpired menu. Be sure to try the fried brie.
We also ate at Animator's Palate twice and experienced two different themed nights. Animator's Palate has their own show that includes animated characters coming to life on the walls of the restaurant. We also got to experience Pirate Night here, which was really cool. The walls became screens that featured some of Disney's most famous pirate scenes.
Our second to last night was our only night at Tiana's Place, which is exclusive to the Disney Wonder. This restaurant transports you to the bayou from Princess and the Frog. The atmosphere was incredible, as was the food and entertainment. Do yourself a favor and order two of Tiana's buttermilk beignets. They come with an espesso chocoate dipping sauce, and you can also order carmel sauce although it's not on the menu.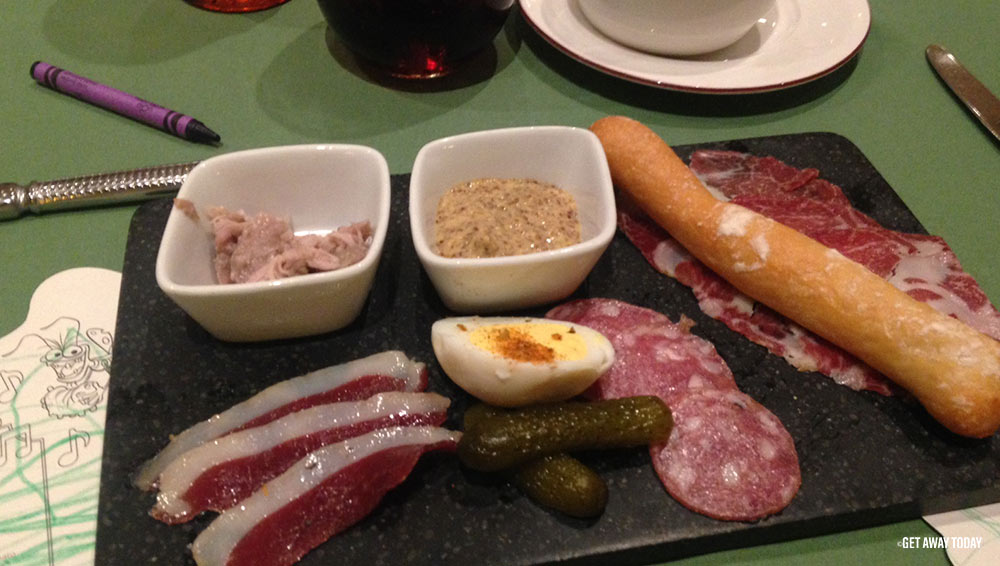 One other thing I should mention about the rotational dining is that there are two dining times to choose from. Dining times are typically 6:00pm and 8:15pm. If you have the first dining time, you'll be assigned the second show time and vice versa. We opted for the second dining time for two main reasons. One, we wanted our kids to be alert for the shows. Two, if you choose the second seating, your servers can rush dinner out for your kids and they have the option to go to the Oceaneers Club. The counselors will even come pick them up at the restaurant for you so you can continue with dinner. That may have been the most magical of all!
Disney Wonder Review - Itineraries
The Disney Wonder has a wide range of itineraries throughout the year. During spring and fall it ports out of San Diego, which is where we sailed from. We loved sailing out of San Diego. The cruise port itself was really easy to navigate and San Diego is one of our favorite vacation destinations. We were on the 5-night Baja Mexico cruise that stopped in Cabo and Ensenada. We were having so much fun on the ship that we didn't even get off in the ports. We loved having the ship to ourselves on port days.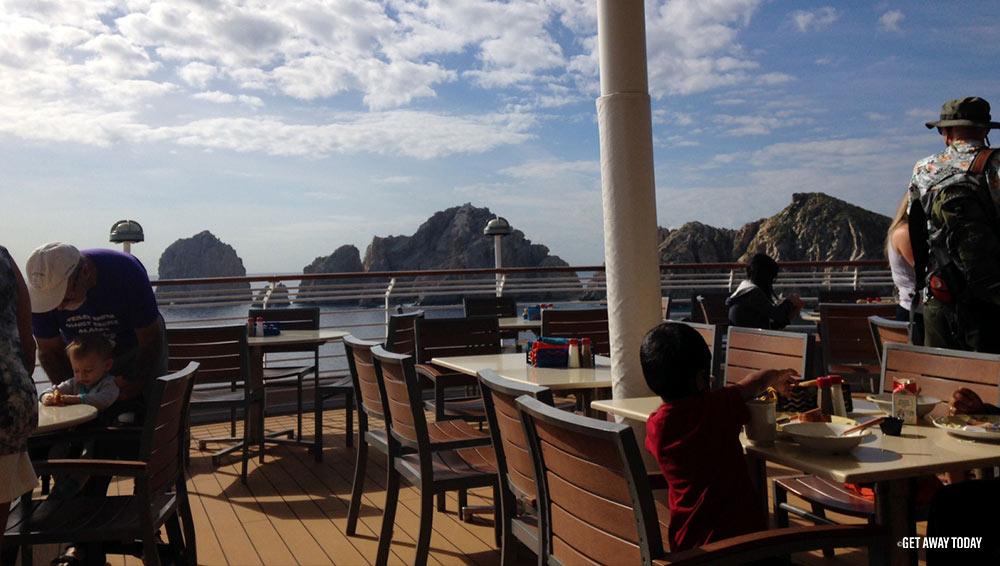 Immediately following our cruise the Disney Wonder was headed out on a 14-night Panama Canal cruise before some Caribbean cruises. During the summer the Disney Wonder moves to Alaska for 7-night Alaskan cruises.
Disney Wonder Review - Wrap-up
Overall we had an incredible time aboard the Disney Wonder and I would recommend it to anyone looking for a truly memorable vacation. If you're interested in booking a Disney Cruise, our cruise experts would love to assist you. They can help you find the perfect ship and itinerary for your Disney Cruise. With Disney Cruise Line the earlier you book, the better deal you'll get. When you book with Get Away Today you also get exclusive perks and gifts. You can browse our cruises online, or call our agents directly at 877-510-2929 for personalized assistance.