Disneyland Easter Eggs: A unique set of little known facts and hard to find treasures at Disneyland and Disney California Adventure Park.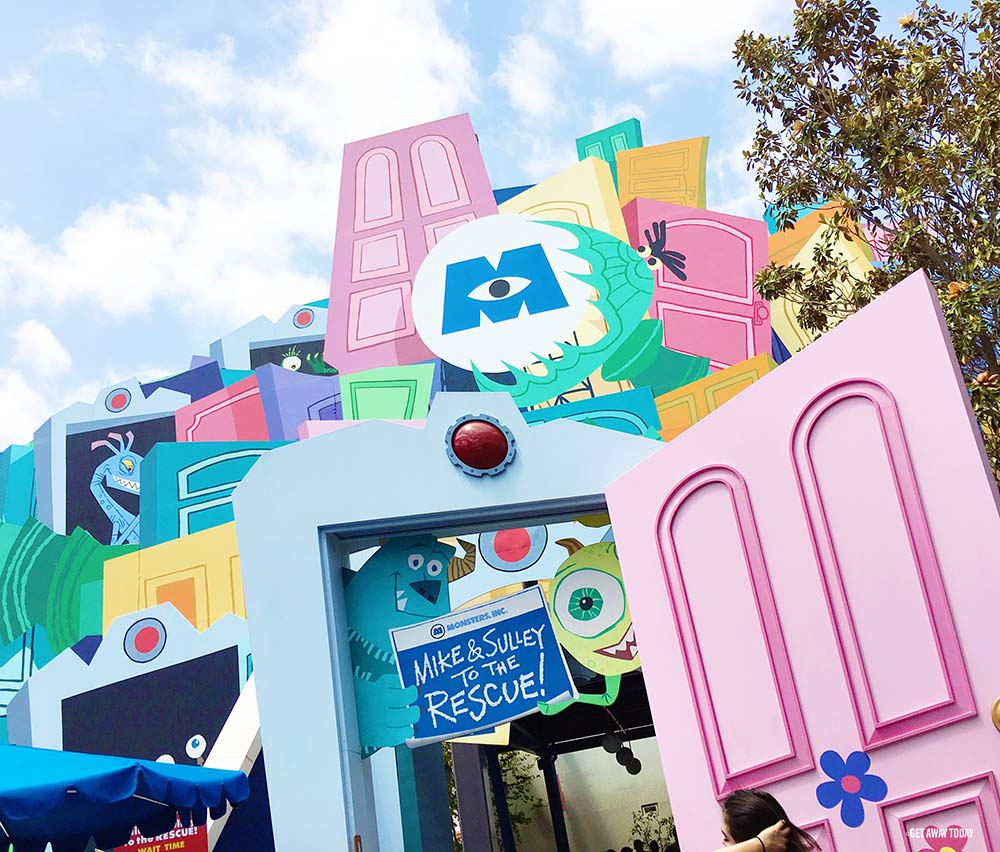 Disneyland Easter Eggs
Disneyland is magical in many ways, one of which is the painstaking attention to detail. Disney Imagineers and designers take special care to hide "Easter Eggs," expecting that Disney fans will search and find the details that make the park so special. Disney experts that know the details and the specifics behind Disney history are rewarded by the understated references to all things Disney. On your next trip to Disneyland, look for the Disneyland Easter Eggs detailed in today's article!
Disneyland Easter Eggs - Weenies
Weenies: In the 1950s, hot dogs were new to the American culinary scene and were called once called "weenies." Americans loved the new treat that could be purchased at the baseball park, beaches, amusement parks and more. Guests were drawn into the food by the smell and were beckoned to check out the source.
Walt Disney created Disneyland as an experience where families could choose their adventure. Families get to immerse themselves in the hustle and bustle of early 1900s America as they stroll down Main Street, U.S.A.. They arrive at the Hub in front of the castle from which place they get to choose their next adventure. Walt wanted to create a reason to visit each land and beckon guests toward their next experience. To this day, Disney Imagineers call the iconic figure of each land a "Weenie." As guests stand at the Hub and contemplate the path to take, it's hard not be drawn into any of the other lands. Frontierland has the Mark Twain River Boat with the billowing steam, delightful bell and whistle. Fantasyland has the iconic castle where every child, young and old, wants to visit a classic Disney tale. Tomorrowland once featured the TWA moonliner, which was replaced by the Astro Orbiter, beckoning guests to experience the challenge and promise of the future. Then there is Adventureland, my personal favorite. Disney detail novices often wonder why there is no "weenie" at Adventureland, beckoning them into the park. Oh sure, there is the sign with wooden masks, tribal shields, spears and fire torches, but there is no iconic attraction that beckons. To find this Disneyland Easter Egg, I suggest you look a little closer. Guests will see that the path that leads into Adventureland takes a dramatic turn to to the left. That's it… that is the beckoning… because true adventure is around the next corner!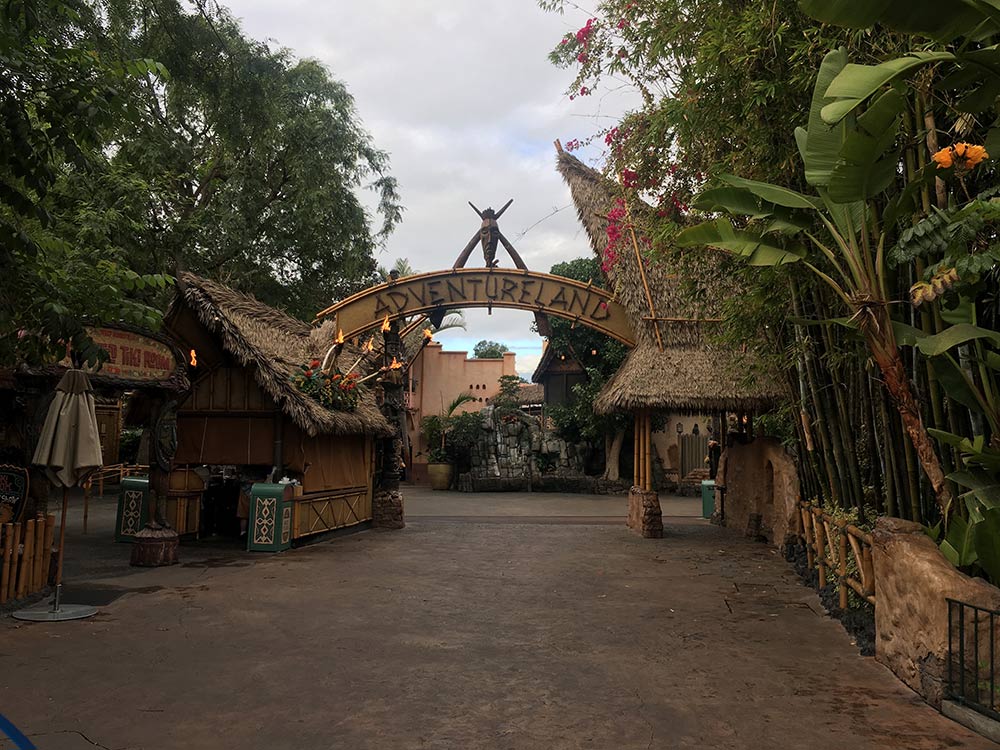 Disneyland Easter Eggs - 1764 Crypt
1764 Crypt: Located on the shores of the Rivers of America in the New Orleans section, not far from the Pirates of the Caribbean and the Haunted Mansion, is a hidden, sealed crypt. There are many stories, speculation and rumors about the crypt. Some believe that it was going to be a pathway connecting to Tom Sawyer's Island or a pirate backstory, but most believe that 1764 is a significant part of New Orleans history, including Spanish influence and the beginning of the Creole culture. Even if none are true, it is fun to find the crypt. This Disneyland Easter egg is hard to miss!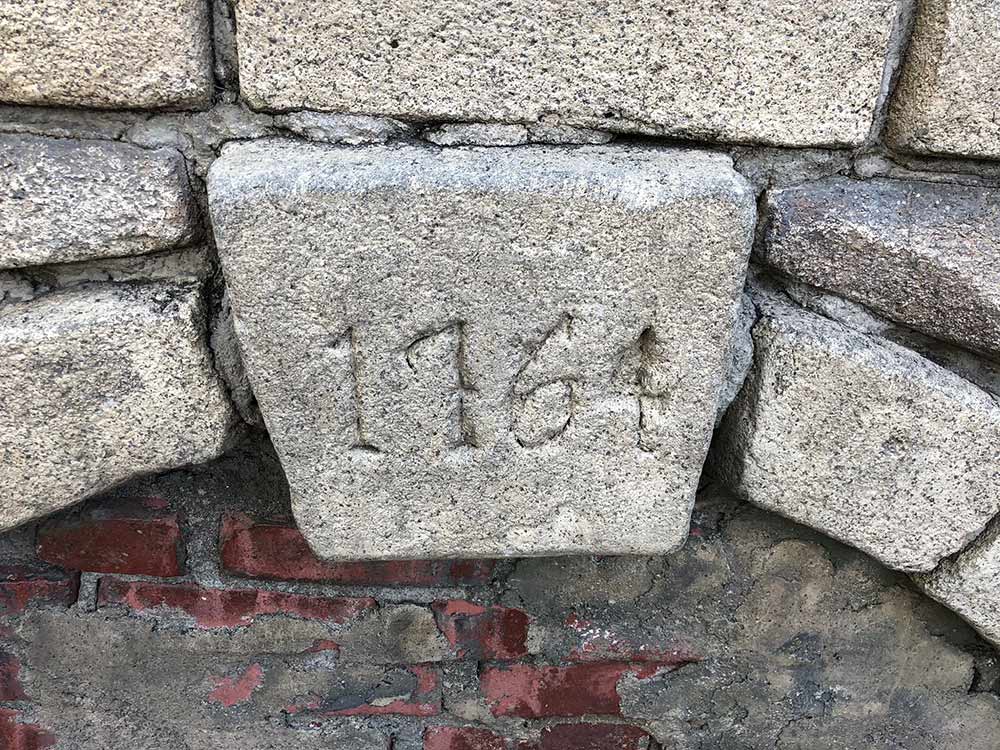 Disneyland Easter Eggs - Peter Tu
Peter Tu: Japanese culture uses the word Ikigai to purpose in life. Translated, it means "a reason for being." Peter Tu is a Disney fan and local resident who visits the park nearly every day. Peter says that he believes since the cast members spend each day bringing joy into peoples lives, someone should bring joy into their lives as well. Some people call Peter "the clapper guy" as he has a unique rhythm that he claps when he visits many attractions at Disneyland. Cast members look forward to Peter's visits and report that he truly does bring joy into their lives.
Insider secret: Ask cast members if Peter has been in the park yet. They will tell you where he might be. He is fun to be around and brings joy to all of the cast members and guests that he meets. Peter teaches many important lessons: find that reason for being and bring joy into others' lives. Peter is legendary at Disneyland. Check out a short video about Peter's visits: https://www.youtube.com/watch?v=BjvmAjQNuPs.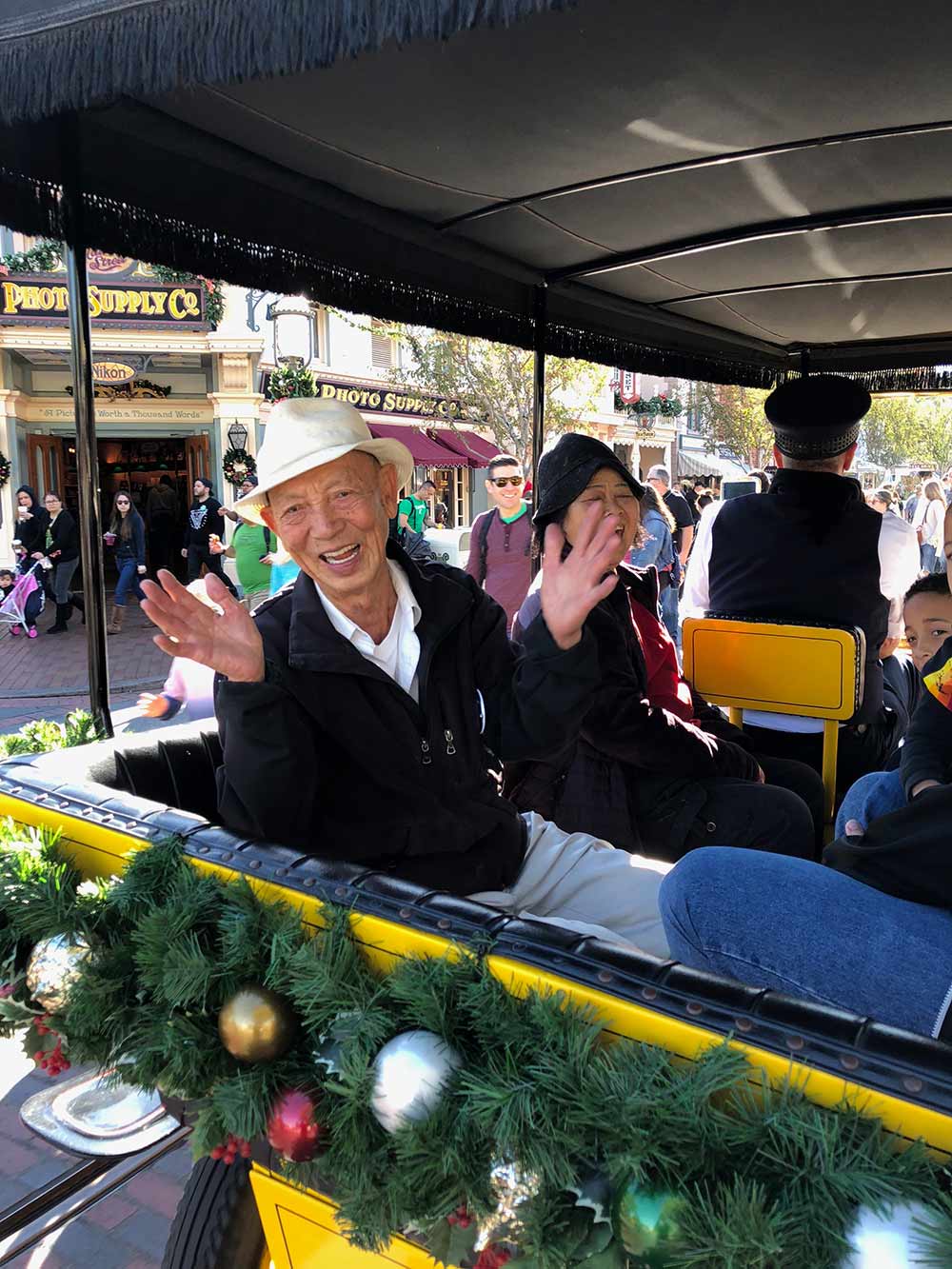 Disneyland Easter Eggs - Stan Lee
Stan Lee: Marvel Comic movies have all had one thing in common: a cameo by Stan Lee. He is one of the creators of many cultural iconic comic book heroes and villains. Fans look forward his cameos; have you seen him in all the Marvel movies? Marvel movie fans report that prior to Stan's death he recorded many cameos for future movies and are anxious to see how Stan may turn up in some of the future films, whether in person or video audio clips. Stan Lee can be seen in the movie that introduces the Guardians of the Galaxy attraction at Disney California Adventure. The story goes like this: guests are invited to the Collector's palace to view his collections from the across the Universe. Disney fans find the experience magical. Many hidden gems are hidden throughout the attraction. One of the boxes on the ceiling holds Figment, a purple dragon, featured in one of the retired attractions at Disney World. The queuing area after the library holds Harold the Yeti, the original monster from the Matterhorn bobsleds. Many other references to Disney past, cultural references and specifics can be found in the "Collector's archives." As part of the introduction to guests, the Collector gives instructions on his collection, such as what guests may experience and an invitation to see his newest acquisition, the Guardians of the Galaxy. Stan Lee makes a quick cameo and asks if "anyone validates parking."
Insider secret: Look closely and you will see references to other cultural icons and events, including the moon landing and the opening of Disneyland. In addition, look for references to the previous attraction, Twilight Zone: Tower of Terror. The attraction has certainly become a collection of Marvel, Disney and Lucasfilm memorabilia.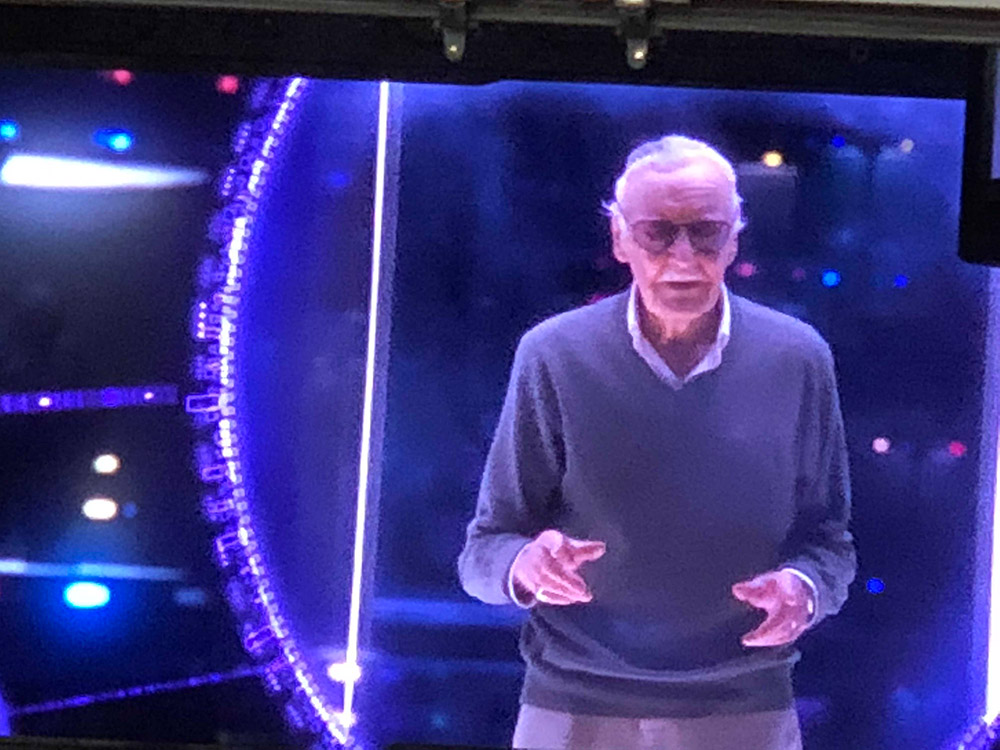 Disneyland Easter Eggs - Fan Groups
Disneyland Fan Groups: If you are reading this, chances are you might be a Disney fan, or at least someone interested in providing your family with a magical experience at Disneyland. Disney fans are certainly not unique. As a matter of fact, they are ubiquitous. You can find a Disneyland fan nearly anywhere. The question is how passionate of a fan are they? Some groups have taken their excitement and passion for Disneyland to the next level and have created fan groups. According to Disney cast members, they meet at the park to share their passion for Disneyland and their favorite attraction. Look for them, they typically wear their groups fan group vests and clothing. In addition, fans of the 1940s and 1950s get together a few times each year and dress in their favorite 40's and 50's attire to celebrate "Dapper Day" at Disneyland. If you are planning to be at the park on the same day as Dapper Day – make it fun and dress up in your way to join the party. Dapper Day schedules can be found with a simple Google search. Disney designers and others have jumped in on the fun and have started to create ties, skirts, and other Disney themed clothing to support the fan groups and the fun at the parks.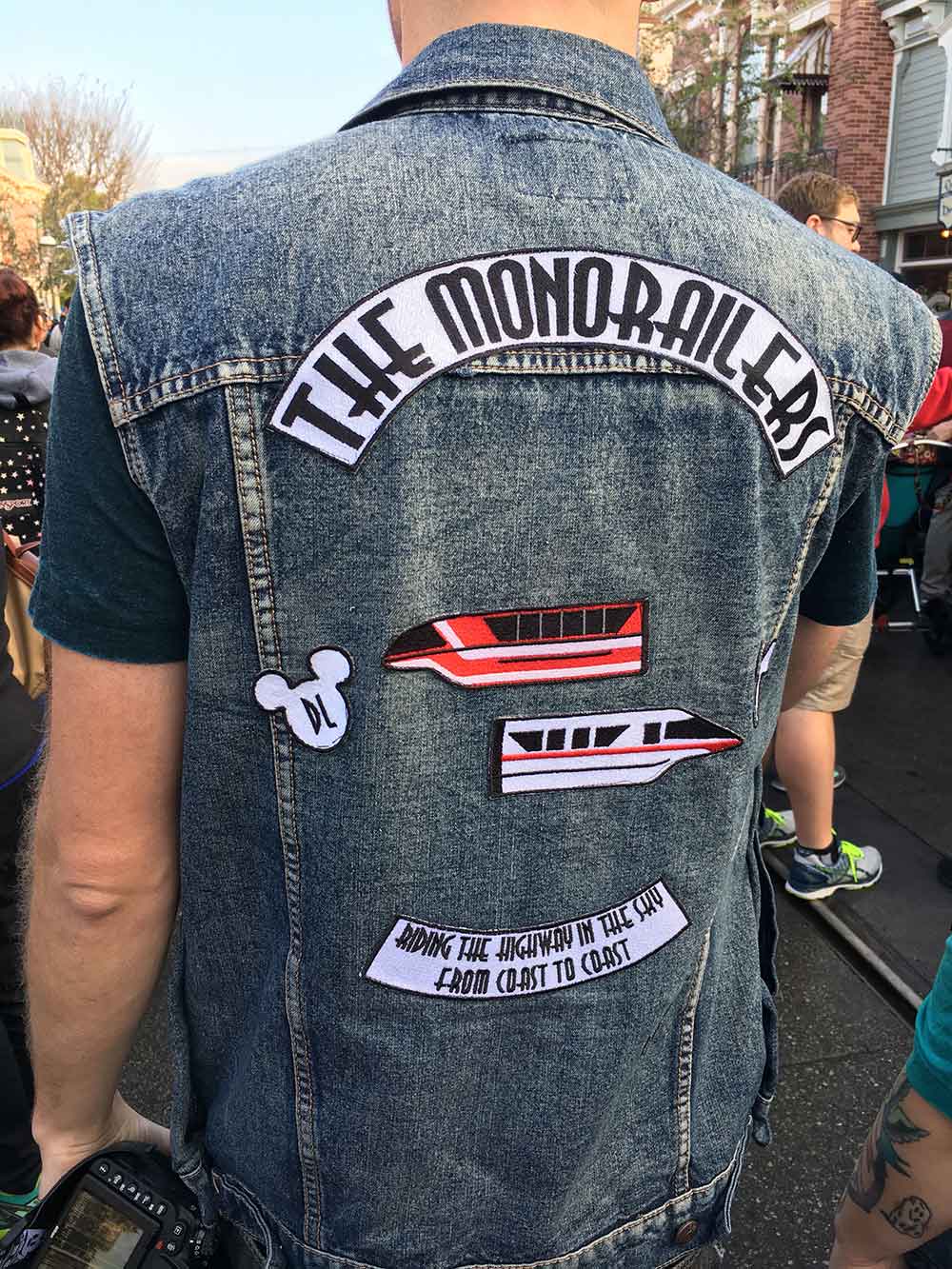 Disneyland Easter Eggs - Monsters, Inc.
Monsters, Inc. Mike and Sully to the Rescue: If you have ever traveled by bus or subway, you will find the details of Monsters, Inc. Mike and Sully to the Rescue delightful. The queue line carries many details that make standing in line fun! Look for rules, information and specifics as if you were traveling with a bunch of Monsters in Monstropolis. One sign reads, "If you are made of liquid, you must contain yourself at all times." Another vending machine carries treats that Monsters crave, including: "Same Old Raccoon Bar." Monsters, Inc. has recently had a big announcement. A Monsters spin off series will be coming to Disney+, Disney's newly announced streaming service with original voices Billy Crystal and John Goodman.
Whichever Disneyland Easter Egg you go after, choose your adventure and make lasting memories!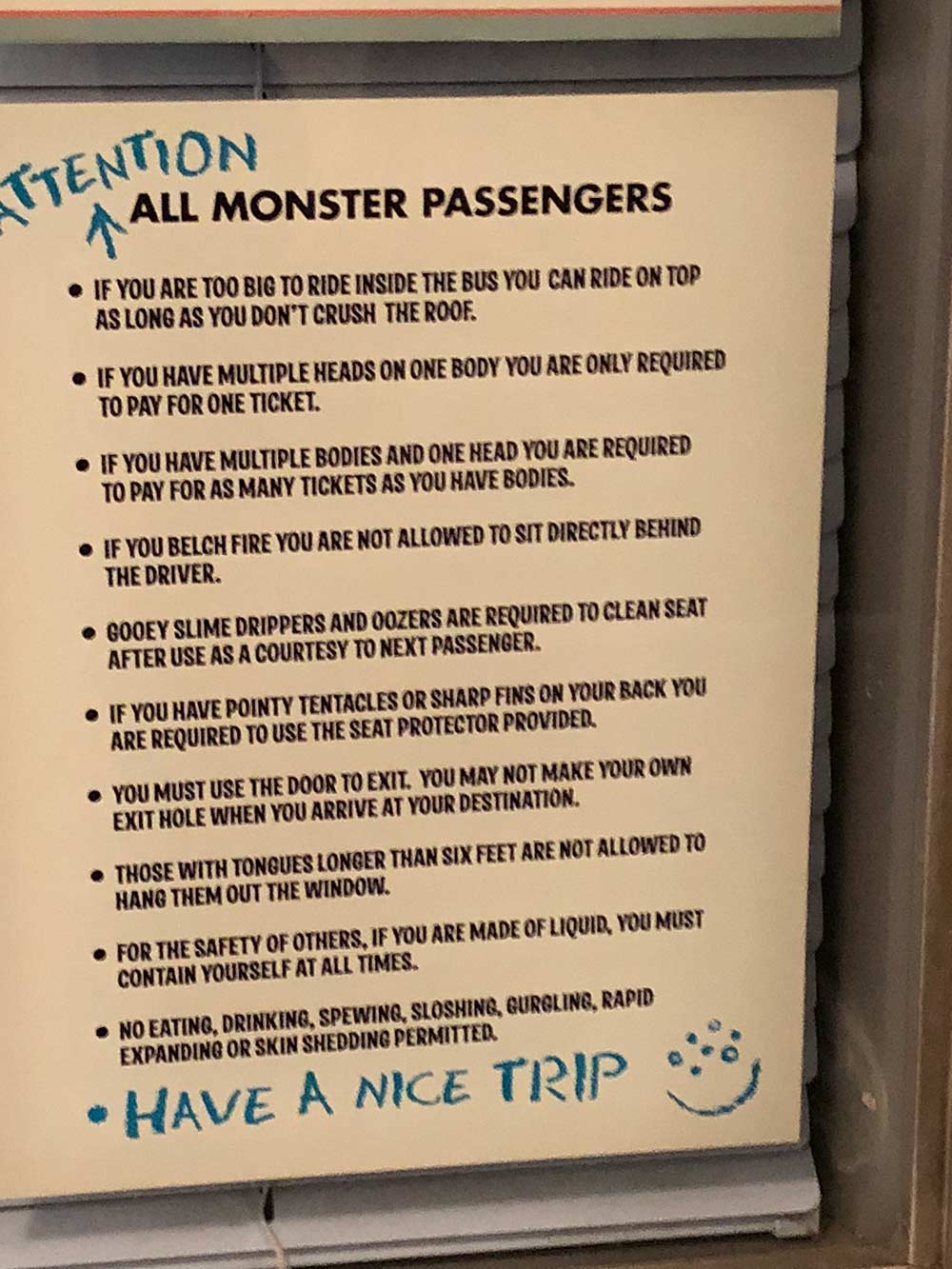 At Get Away Today, we would love to help you plan your next family vacation. Whether you want to search for Disneyland Easter Eggs, visit Star Wars: Galaxy's Edge or experience Halloween Time at Disneyland, we have the experts who can help make that happen. Take advantage of our discount Disneyland tickets, interest free Layaway Plan and discount hotels near Disneyland when planning your trip! See all vacation packages online, or give us a call at 855-GET-AWAY.