UPDATED December 6, 2021: As of December 8, 2021, Disney's MaxPass and FastPass service have been replaced by Disney Genie and Disney Genie+. To learn more about this new offering, check out our in-depth article by clicking
HERE.
.
The information in this article is accurate as of March 14, 2020. Disney has not confirmed whether or not the parks will be utilizting the FastPass system when they reopen. We expect to learn more about whether or not FastPasses will be used once the parks announce a reopening date. We will be sure to update this article as we learn more information.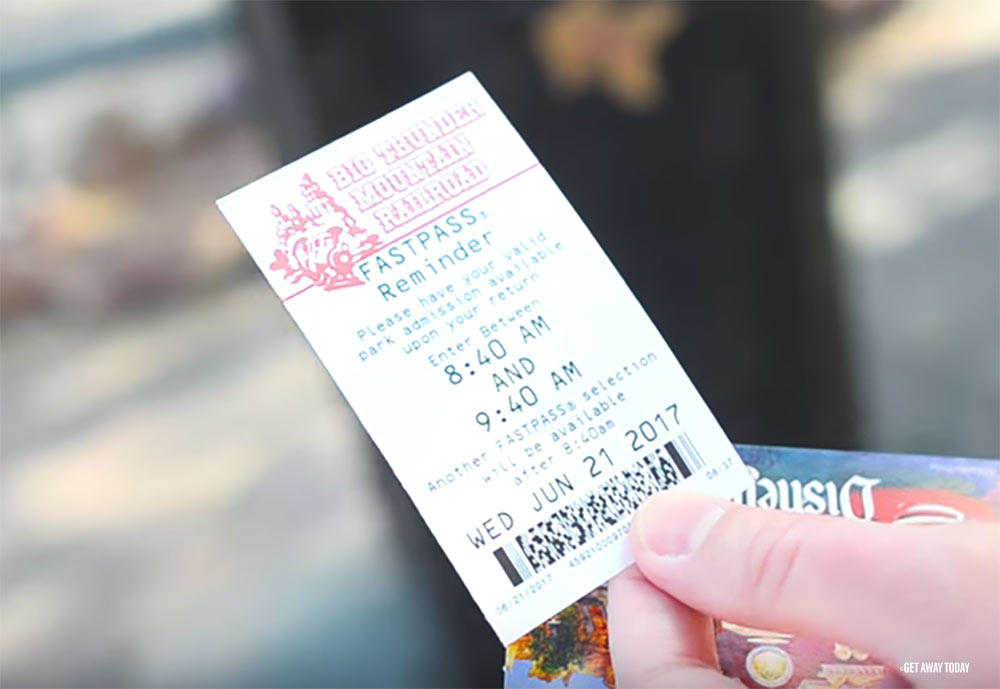 Out of all of the Disneyland tips and tricks out there, many, if not most, revolve around the Disneyland FastPass system. Whether you utilize FastPass services via the physical distribution centers around the Parks or upgrade to digital access with MaxPass - it's a must! Almost everyone who visits the Disneyland Resort has at least heard about the FastPass system and generally understand how FastPass works. If it's new to you, read our blog article on Disneyland's Digital FastPass System HERE. Every Disneyland ticket includes access to the free FastPass system. You can use your paper ticket at FastPass kiosks, or use the digital version of your ticket scanned in the official Disneyland app (currently only available at the Tomorrowland FastPass Kiosk). Whichever form you use, the FastPass distribution kiosk will issue a return ride time so you can skip the standby queue at select attractions. What many people may not know is that there are a number of Disneyland FastPass tips that will make your trip to Disneyland even better. Check out the best ones below:
Disneyland FastPass Tips
Do your research. Before you even get to the Disneyland Resort, you'll want to know which attractions offer FastPass service so you can prioritize. Since you are only able to have one FastPass reservation at a time (there are two exceptions to this rule, which are coming later), you'll want to make sure that the FastPass you end up with is the one you actually want. Here are the rides and entertainment options that currently have a FastPass option:
Disneyland Park Rides with FastPass
Autopia
Big Thunder Mountain Railroad
Buzz Lightyear Astro Blasters
Fantasmic!
Haunted Mansion
Indiana Jones Adventure
"it's a small world"
Matterhorn Bobsleds
Roger Rabbit's Car Toon Spin
Space Mountain
Splash Mountain
Star Tours – The Adventures Continue
Coming soon - Millennium Falcon: Smuggler's Run
Disney California Adventure Park Rides with FastPass
Goofy's Sky School
Grizzly River Run
Guardians of the Galaxy – Mission: BREAKOUT!
Incredicoaster
Monsters, Inc. Mike & Sulley to the Rescue
Radiator Springs Racers
Soarin' Around the World
Toy Story Midway Mania!
World of Color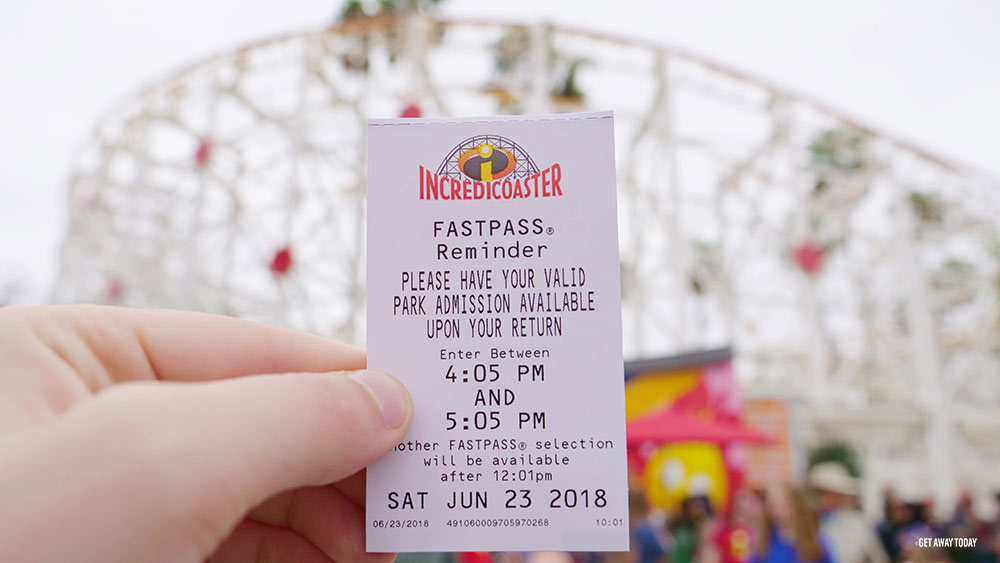 Disneyland FastPass Tips - Assign a Leader
Assign someone to be in charge of the park tickets and FastPass times for everyone in your group. Nothing puts a damper on a trip like having a lost ticket. Having one person responsible for tickets can lessen that risk. Also, scanning all your paper Disneyland tickets into the official Disneyland app can make it much easier to keep track! By having one person hold all of the tickets and be in charge of making FastPass requests, they can go up to the FastPass Distribution Center and have everything handy to quickly make reservations. Just know that each Disneyland ticket has to be activated before you can get any FastPasses. That means you can't send Dad ahead to the Parks to make FastPass requests for everyone while the rest of the family enjoys the complimentary hotel breakfast. The family that FastPasses together, rides together. The only exception to this rule would be with the MaxPass system, which we'll cover a little later.

Disneyland FastPass Tips - Stay Organized
Set an alert on your phone for when your next FastPass return time is. As far as Disneyland FastPass tips go, this is a biggie. You don't want to miss your return time, because you will lose out on your FastPass. If there's any place that is easy to get distracted, it's Disneyland! By setting an alarm on your phone, you'll be better able to keep track of the time and make it back for your scheduled ride time. If you allow push notifications in the Disneyland app, you can receive an alert regarding your upcoming FastPass ride times. You can also see what your upcoming FastPass selections are in the "My Plans" portion of the app. It's so convenient!
Know the different types of FastPass options. There are FastPass reservations that are for set showtimes, and then there are FastPasses that are for attractions. FastPass return times for entertainment, such as for World of Color and Fantasmic!, have a set show time and a recommended return time so you can grab a viewing spot. Show tickets also don't count as having a FastPass for an attraction. That means that as soon as you grab a show FastPass ticket, you can get one for an attraction as well. For example, you can have a World of Color FastPass return time (which will be in the evening) and you can simultaneously have a FastPass ride return time for Incredicoaster.
We already mentioned one of the FastPass exceptions in our Disneyland FastPass tips (you can have an entertainment FastPass and a ride FastPass at the same time). Now it's time to mention the second exception to the rule - you don't have to wait until you've used your FastPass to get a new one. Each FastPass has the time that the next FastPass will be available printed on the bottom of the reminder slip. You can get a new FastPass one of two ways:
1. As soon as you use your FastPass OR 2. Two hours from when you collected your FastPass.
That means that if you get your FastPass for Radiator Springs Racers in the morning and your return time isn't until late afternoon, you don't have to wait until late afternoon to get your next FastPass. You can grab another one just two hours from the time you initially requested your first.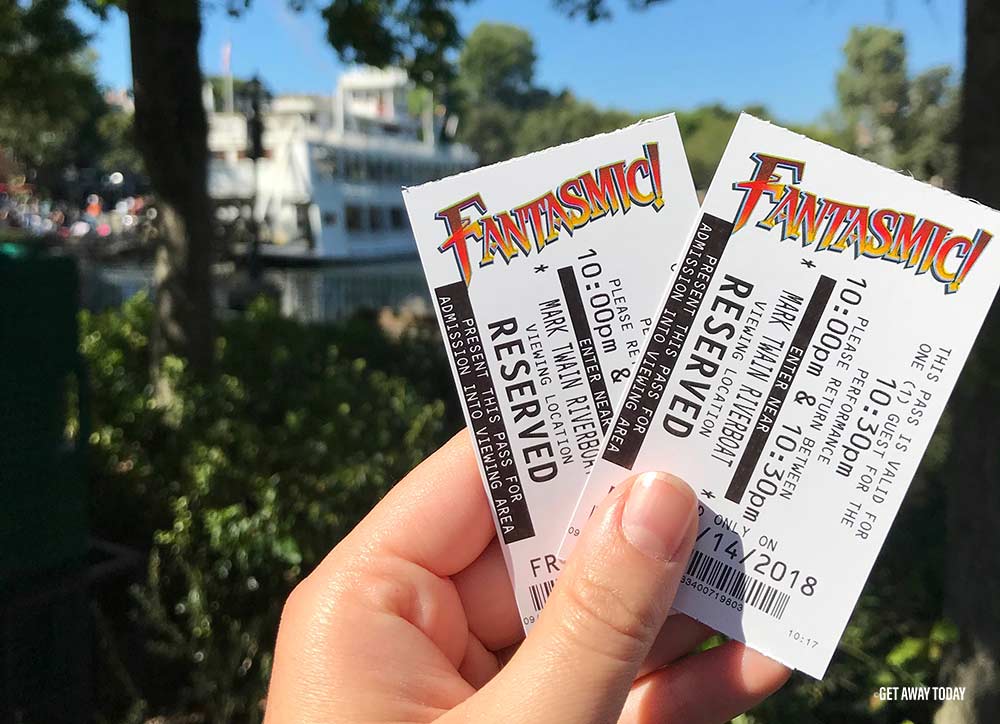 Disneyland FastPass Tips - Request Popular Rides FIRST
Use your FastPasses wisely. Not all FastPass attractions and wait times are created equally. Some FastPass tickets go much more quickly. Some examples of these are Radiator Springs Racers, Soarin' Around the World, Indiana Jones Adventure, and Space Mountain (whether it's the original, Hyperspace, or Ghost Galaxy version). Guardians of the Galaxy - Mission: BREAKOUT and Radiator Springs Racers are both extremely popular, so you may want to make that your first FastPass request in Disney California Adventure. I recommend if a ride has a standby wait time of 20-25 minutes, to ride immediately and not worry about getting a FastPass. However, the FastPass tip in this situation is if the return time is REALLY close to the time you get your ticket, request a FastPass and then wait in the stand-by line to experience the ride once. When you're done, you can then redeem your FastPass and ride a second time with even less wait.
Disneyland FastPass Tips - Go Digital
Use the official Disneyland app while you're in the park. It will show you current wait times, FastPass availability and the entertainment schedule. There are tons of other features in the app as well, and it's free to use. As far as Disneyland FastPass tips go, the app can help you determine where to go next, whether or not you have time to ride a certain attraction or catch a show before your next FastPass is ready to use, and which FastPass is available to grab next.

Disneyland FastPass Tips - Upgrade to MaxPass
Consider the MaxPass option. MaxPass is an optional upgrade that currently costs $20 per person per day. It enables you to use the Disneyland app to book your FastPasses as well as gives you access to Disney PhotoPass for each day you purchase it. While this is in no way necessary, especially if you follow all of our Disneyland FastPass tips, it can be helpful for busy days. Plus, you only have to wait 90 minutes (instead of two hours) to make your next FastPass request when you use MaxPass. And you're able to request FastPasses for Disneyland while you're in Disney California Adventure and vice versa. This is awesome for days when the park is busy or if you just love the convenience! You can read our best Disneyland MaxPass tips here.
I hope you found these Disneyland FastPass tips helpful for your next trip! Of course, there are so many other ways to make the most out of your time at Disneyland. Be sure to take advantage of Magic Morning early entry, use the Rider Switch and Single Rider lines when appropriate, make reservations for sit-down restaurants and more. Read these articles to find out more about our other time-saving tips:
And for money-saving tips, be sure to start your Disneyland vacation by booking with Get Away Today. We help you save the most with our exclusive hotel rates, extra night free specials, discount Disneyland tickets and so much more! Book any of our Disneyland packages online or call our Disney Experts at 855-GET-AWAY.