Our Disneyland Holiday Food and Merchandise Guide 2018 will walk you through everything you can expect to find at the Disneyland Resort this year. We break down our favorite treats and souvenirs for the holiday season.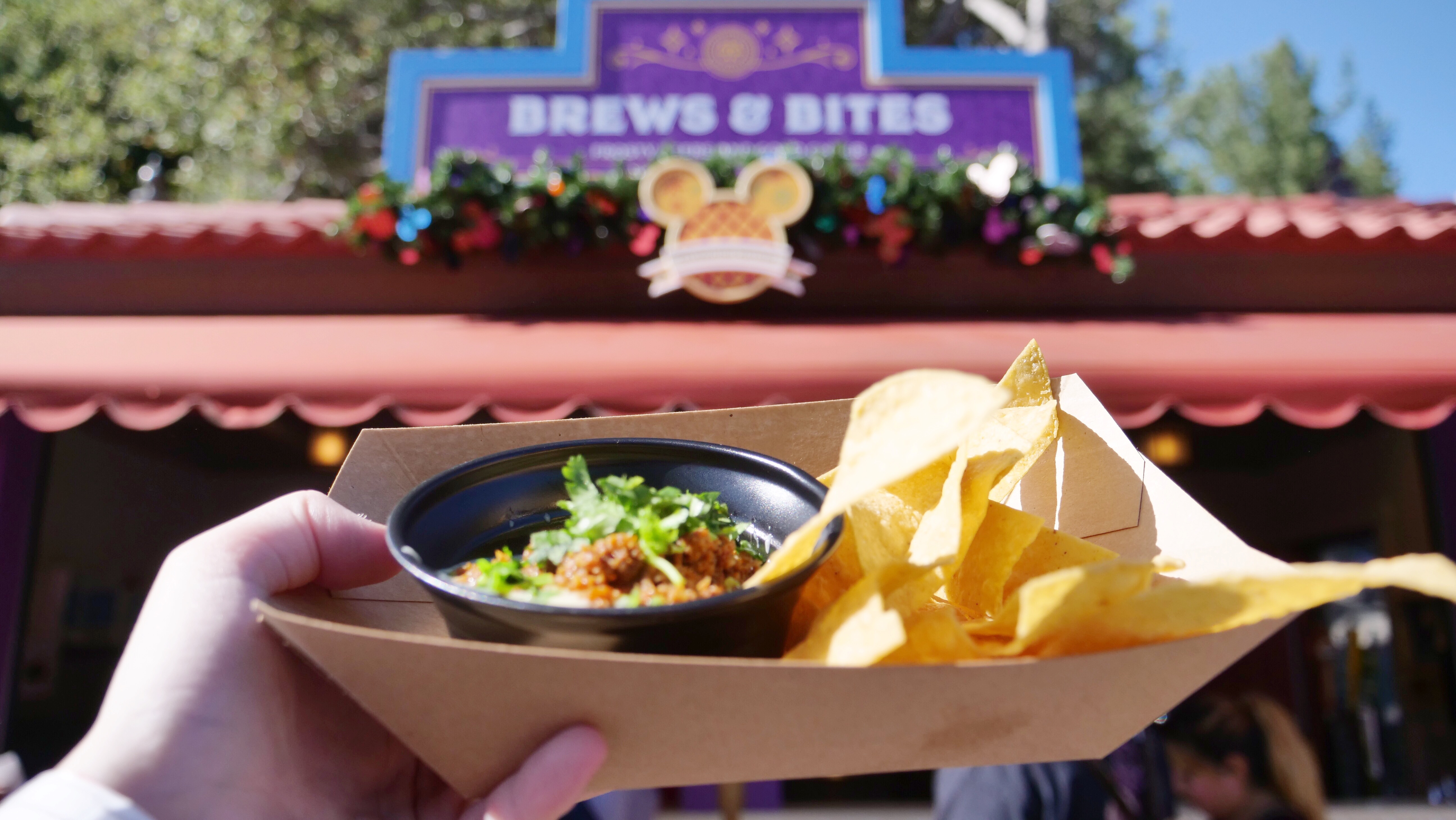 There is nothing quite like the Holidays at the Disneyland Resort. The attractions and entertainment are a major draw of course. However, the Disneyland holiday food and merchandise is becoming a pretty strong reason to visit as well. With so many new, fun things to eat and see, you'll want to make sure you book your trip.
Our staff was at the Disneyland Resort to kick off the holiday season, so naturally, we put together a video with our Disneyland Holiday Food and Merchandise Guide 2018. Find out what our team loved and what you'll want to experience for yourself.
Disneyland Holiday Food and Merchandise Guide 2018
You don't have to watch the video again to get our complete Disneyland Holiday Food and Merchandise Guide. We've compiled some of our teams favorites. From peppermint to gingerbread to mac-n-cheese, we tried it all.
The Festival of Holidays at Disney California Adventure Park is home to the Festive Foods Marketplace. This was one of our favorite ways to try the different offerings of the holidays. The Festival has twelve different marketplaces, each with three to four food options as well as three to four drink options. When you do the math, that's a lot of options. Those options were as varied as the holidays they celebrated. Christmas, Feliz Navidad, Hannukah, Kwaanza and Dawali were each represented in the most delicious ways possible.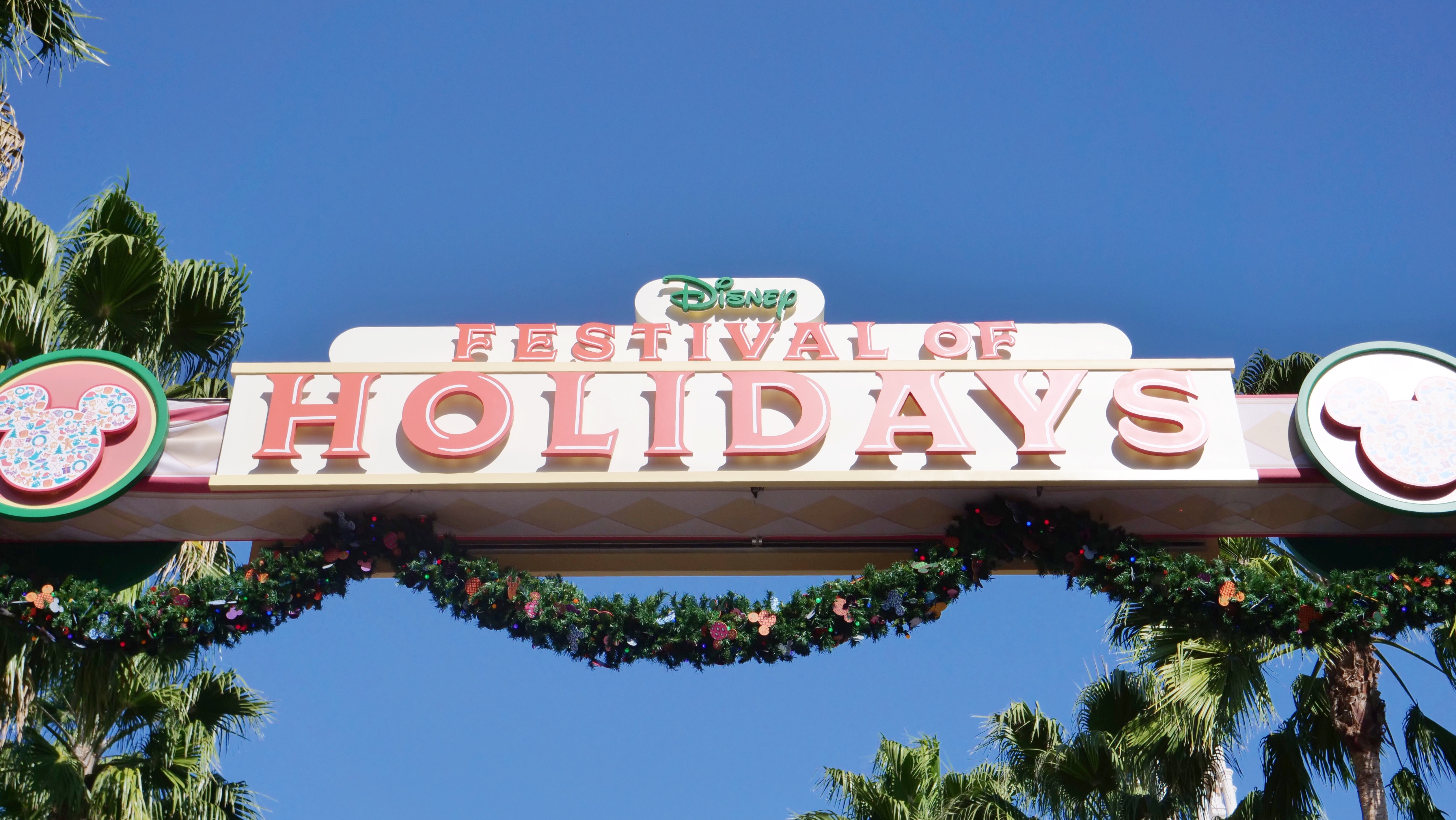 Some of our favorite menu items included the festive turkey dinner tamale - complete with turkey, gravy and cranberry sauce and the to-die-for stuffing mac-n-cheese. Out of all of the many dessert options, the prettiest and richest was the hot cocoa macaron.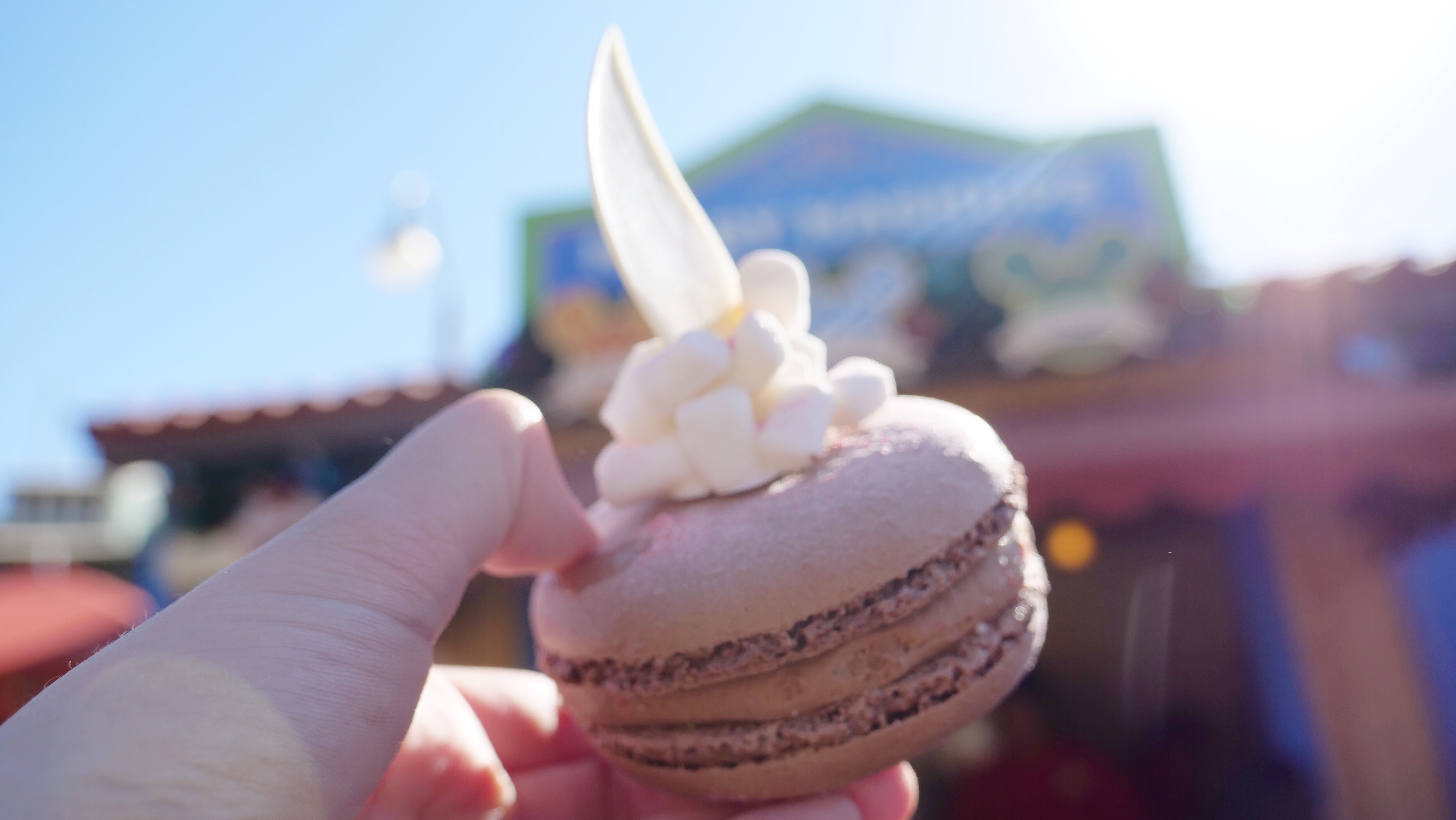 This is the thrid year of the Festival of the Holidays, and each year the Festive Marketplaces get better and better. One addition that we loved this year was the 2018 Festival Sip and Savor Pass. For one price you get a lanyard that has eight coupons that you can exchange at any of the marketplaces for one food or beverage. It's a great way to experience a variety of menu items at the marketplace.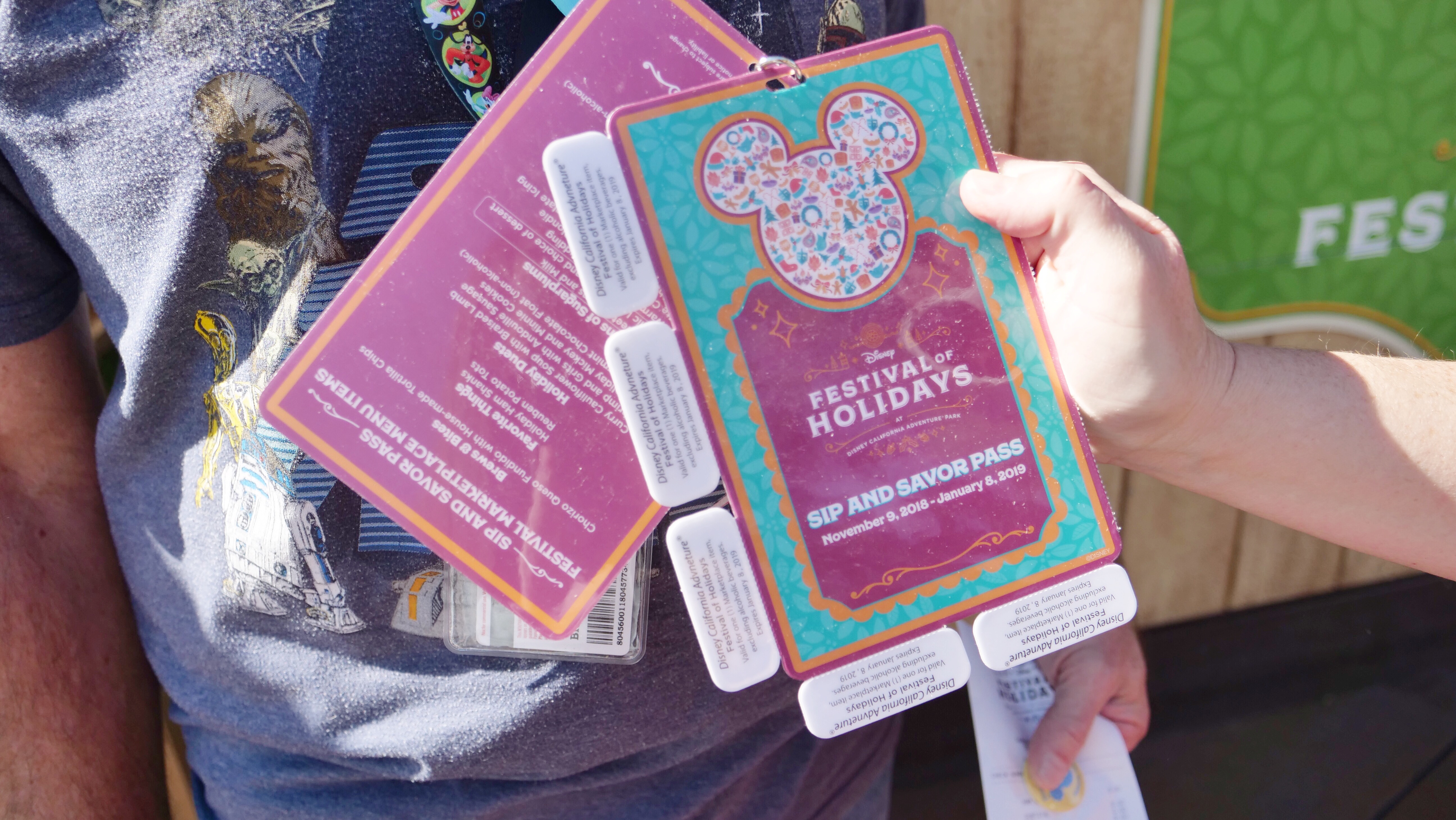 Now the Festive Foods Marketplace is just the beginning of the holiday foods at Disneyland this year. There are also 10 different holiday churros and we tried them all. Our favorites included the peppermint drizzled with chocolate and rolled in crushed candy canes and the sour apple with caramel dipping sauce.
Another one of our favorite holiday treats is part food, part merchandise. It's the Santa Alien popcorn bucket filled with hot, buttery popcorn. Popcorn buckets are one of the hot Disneyland holiday merchandise items, but we found some others that we loved as well.
There are a number of holiday Minnie ears that are so darling. We also loved the jingle bells necklaces and spirit jerseys. As with all merchandise of the Disneyland Resort, if there's something you see that you love during the holidays. You'll want to grab it quickly, because they can sell out. Items may get restocked throughout the holiday season, but you'll never know!
So, there you have it, our Disneyland Holiday Food and Merchandise Guide 2018. We hope it helps you plan your holiday Disneyland vacation this year. If you haven't booked yours yet, be sure to check out our Disneyland packages online. Or, call any of our reservation experts who just returned from the Holidays at the Disneyland Resort at 855-GET-AWAY. We'll help you get the lowest price and have the best vacation yet!