If you're visiting the Holidays at the Disneyland Resort this year, you're in for a treat. The seasonal celebration is unlike any other! To help, we've put together everything you NEED to see at Festival of Holidays in Disneyland this year.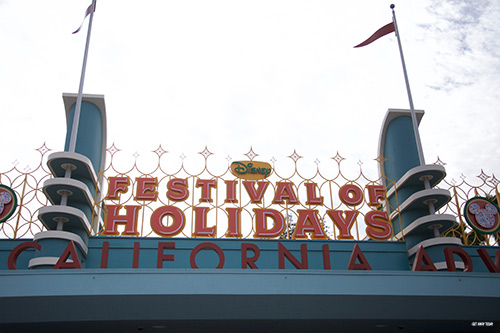 The holiday fun at Disneyland can't be missed this year! From delicious treats to festive ride overlays, there's so much to see and do. One of the best parts of the seasonal celebration is Festival of Holidays. The event began last year and became an instant favorite, which we hope to see return every year from now on.
Recently, we were able to speak with Disneyland Cast Member, Jennifer Magill, about everything you need to see at the Festival of Holidays this year. Jennifer is currently a Producer for Disney Creative Entertainment and is actually one of the Cast Members who has worked on World of Color. In fact, her last project was the breathtaking "Hurry Home" segment introduced during this year's Lunar New Year Celebration. Talk about a celebrity! Check out our interview about everything you need to see at the Festival of Holidays below:
Our office has their bags packed and ready to go - none of us want to miss out on seeing the Festival of Holidays in Disneyland this year! Here are the highlights from our interview with Jennifer:
What is your favorite addition to Festival of Holidays this year?
As we thought she would say, there's too much to pick a single favorite! However, Jennifer did point out some of her top picks to experience during Festival of Holidays. For entertainment, you won't want to miss the Holiday Toy Drummers. The performance happens almost every hour throughout day, so make sure to check the Disneyland app so you don't miss it.
Food wise, you'll want to stop at ALL of the Festival of Holidays kiosks. The mac n' cheese, sticky toffee pudding, Bavarian pretzels and green bean casserole are some notable dishes Jennifer let us know you can find among the kiosks. No matter which one you choose, your taste buds will be delighted.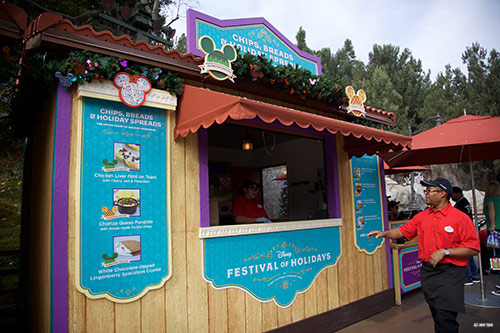 What has been added to Festival of Holidays?
While many favorites like the Disney ¡Viva Navidad! parade have returned, there are some new things at Festival of Holidays this year. New food and entertainment were the focus, including Phat Cat Swinger, Blue13 Dance Company and new delicious treats at each of the 12 marketplace kiosks.
What goes into selecting the cultures spotlighted at Festival of Holidays?
Jennifer did a great job explaining how there are so many cultures that deserve to be highlighted and each year Disney does their best to portray as many as you can. No matter where you come from or how you celebrate the season, it's likely you'll find something at Festival of Holidays that resonates with you.
What's included and what's extra at Festival of Holidays?
It's amazing how much is included with your park admission for Festival of Holidays! Jennifer let us know that the food from the marketplace kiosks does cost extra, but everything else - including the amazing entertainment and culturally inspired activities - is included. It's such a great value and a fun way to celebrate the holidays around the world!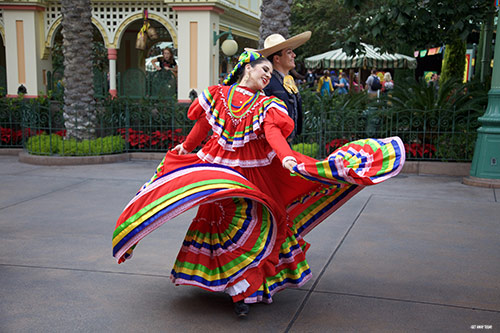 What are you most excited to see during the Festival of Holidays in Disneyland this year? Let us know in the comments below.