The Disneyland Resort is a magical place. In an effort to make it magical for everyone who visits, Disney has implemented a new system for those who need special attention. All guests can continue to enjoy systems that are in place to make visits to the
Disneyland Resort
as enjoyable as possible like the FASTPASS, rider switch and even single rider queues, but those who need extra assistance are also able to receive a Disabilities Access Service Card. Here is what you need to know about the new card system: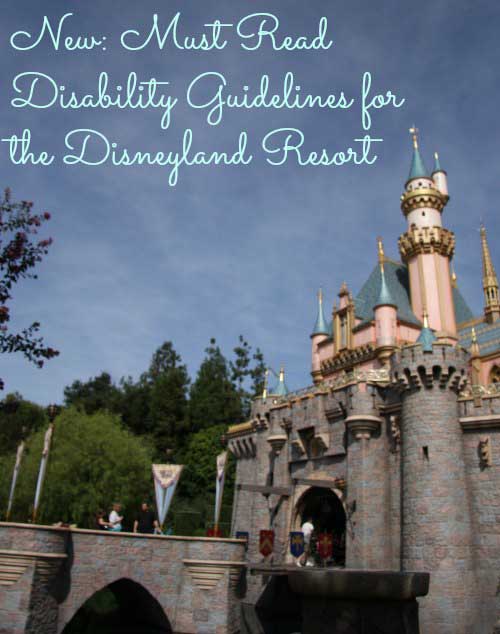 Who:
The Disabilities Assistance Service cards are intended for anyone who is unable to wait in the traditional lines for any reason including, but not limited to those who fall under the autism spectrum.

What:
These cards allow guests to get a ticket with a return time for any attraction at special kiosks located throughout the parks. The return time is based on the current wait time of the attraction and is generally issued for 10-15 minutes less than the wait time of the desired attraction. This allows guests to watch parades or shows, get a FASTPASS for another attraction, grab lunch, ride an attraction that has a short line, or just take a break during time that would normally be spent in line. When guests return to the attraction at the assigned time, they are able to board the attraction immediately. Return times are somewhat flexible and guests may have one DAS ticket at any time.
How/Where:
In order to be issued a card, guests will need to visit City Hall in Disneyland and the Chamber of Commerce in Disney California Adventure Park. Cast Members will discuss each person's specific limitations and needs, and then issue a card if necessary. Once a card issued, the guest's photograph is printed on the pass.
In order to make your trip even better, here are some more tips that you can use with or without the DAS card:
Use an app like Disney Mobile Magic or MouseWait to have access to attraction wait times, show and parade times, and FASTPASS availability with return times listed. This will help you plan your entire day.
Stay on-property. When you stay at any of the three Disney hotels (Disney's Paradise Pier Hotel, Disneyland Hotel, or Disney's Grand Californian Hotel), you get extra perks, like early theme park access each day of your stay. You can also pick-up your tickets when you check-in, have park purchases delivered to your hotel, and most importantly, can go back to your room at any time for a break.
Make a reservation for a Character Dining experience. Each of the five Character Dining experiences at the Disneyland Resort offer delicious options for all tastes and best of all, make each diner feel like a VIP. Instead of waiting to meet beloved Characters, they come to your table and interact with your party. It is a perfect addition to any Disneyland vacation.
Most of all, remember, the Disneyland Resort is the Happiest Place on Earth - enjoy it! We hope that these tips help you make memories that will last a lifetime. And, if you haven't already booked your
Disneyland vacation
, we'd love to help. Book online or call any of our Disney Experts at 855-GET-AWAY.

Check out these other great articles:
Disneyland: A Family Vacation Specializing in Special Needs
Top Travel Apps for Your Disneyland Vacation
7 Things All Parents Should Know Before Taking the Kids to Disneyland
Disneyland Resort Hotels: What's the Difference?