Mexico is one of our most exciting vacation destinations, and with so many awesome beaches, resorts and deals, it's easy to see why. Here on the west coast, Los Cabos is becoming increasingly popular. We get a lot of questions about what Los Cabos is like, what to do and where to stay. Today we've put together a master guide of everything you've ever wanted to know about Los Cabos to help you plan your perfect vacation.
First, there are two main areas of Los Cabos; Cabo San Lucas and San Jose del Cabo. Both are great areas, it's just about what you prefer for your perfect Mexico vacation. Here's a quick overview of each area:
Cabo San Lucas is where the cruise ships dock, so if you have been to "Cabo" on a cruise, this is where you were. Cabo San Lucas is home to the famous Lover's Beach and Los Cabos Arch. Cabo San Lucas is a very safe, walkable town. Everything is really close and offers tons of shops, restaurants and nightlife. If you want a lot of activity and things to do close by, Cabo San Lucas is a great option for your vacation.
San Jose Del Cabo is where the airport is located and is much quieter than Cabo San Lucas. In fact, the entire town shuts down completely around PM. San Jose Del Cabo is very artsy with lots of galleries, a handful of historic churches, plus fun little restaurants and shops. This is also a very safe walkable downtown area, however, the downtown area is not really within walking distance to the hotel zone. If you choose to stay in San Jose Del Cabo, you would most likely want to have a car rental or plan on taking a taxi/shuttle to get around. If you're looking for a more relaxing vacation and don't really want to move off the resort except for maybe a couple shopping trips here and there, this city would be perfect for your vacation. It's also a great choice if you want to mostly relax, but still would like to enjoy some of the activities in Cabo San Lucas, it's a short 25 minutes or so by car.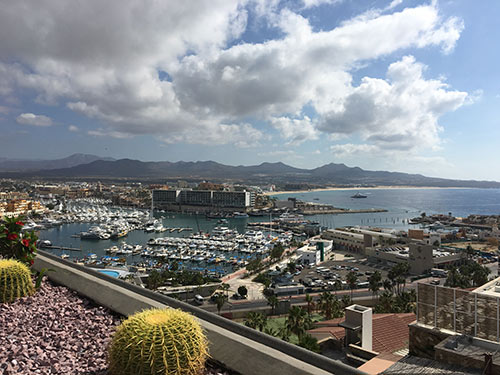 What to do in Los Cabos
The beach is a major draw to Los Cabos, however, it's important to know that many of the beaches in Los Cabos are not swimmable because of the undertow created by the Pacific Ocean meeting the Sea of Cortez. With that being said, there are some great swimmable beaches if you'd like to stay near one or take a day trip to one. Here's a brief overview of the swimmable beaches in Los Cabos:
Lover's Beach: Swimmable, only reachable by boat
Medano Beach: Swimmable, water sports allowed
Santa Maria Beach: Swimmable, good snorkeling spot
Chileno Beach: Swimmable, snorkeling, scuba diving, no water sports allowed
Playa Palmilla: Swimmable, no water sports allowed
In addition to planning a beach day, Los Cabos is popular for many other activities. Many of these can be booked as excursions where you'll be picked up and returned right to your hotel. It's the most stress free way to experience everything. Here are some of our favorite excursions:
Snorkeling: Los Cabos been referred to as "the aquarium of the sea" because you can see so many different species of fish in one location. Because it's sandy, there isn't a coral, which gives Los Cabos a very unique snorkeling experience.
Sunset Cruises: Los Cabos is known for Lover's Beach and the famous Arch rock formation. The only way to get to those areas is by boat, so the sunset cruises and catamaran cruises are really fun ways to experience these landmarks.
ATV/Razor Tours: Los Cabos has miles and miles of sand dunes that go right up to the beach. You can drive the razors up and down the coast, up to the mountains and through the cacti. The entire tour lasts about two hours and there is plenty of time to take pictures and enjoy the scenery.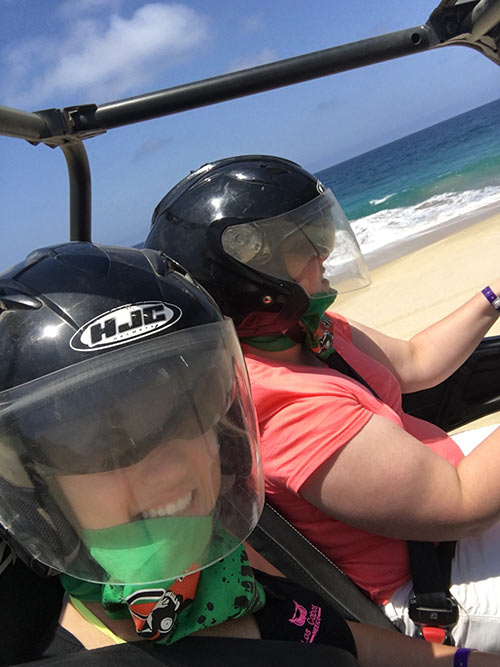 Where to stay in Los Cabos
Where you decide to stay will have a major impact on what type of vacation you have. We've put together a wide range of hotel recommendations in Cabo San Lucas and San Jose del Cabo.
Cabo San Lucas:
Sandos Finisterra: All-Inclusive; more geared towards adults but still accommodating for families. You can't beat the location, and the food is amazing. The rooms are really nice and the pool areas are large with plenty of seating and fun activities. They have a lot of restaurant options and their customer service is the best! Just be aware that it is not located on a swimmable beach.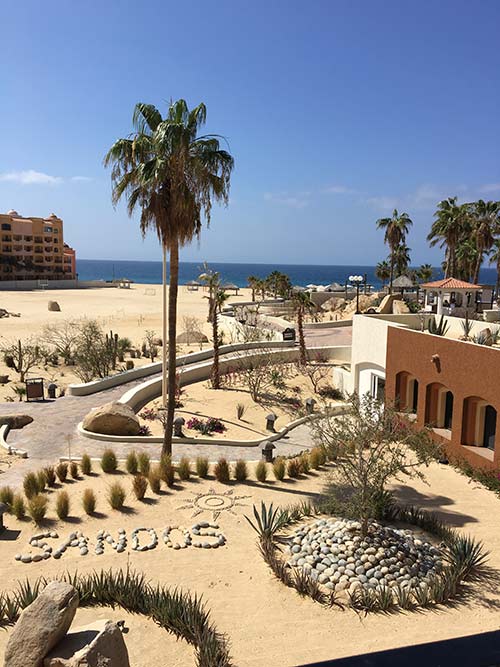 Riu Palace and Riu Santa Fe: All-Inclusive; great value for families. These sister properties are both located on swimmable beaches and have a similar feel. The Riu Santa Fe is a value hotel and great for people looking for the lowest price for their Cabo vacation. The Riu Palace is slightly larger and offers more amenities, like free wi-fi and room service, which the Santa Fe does not.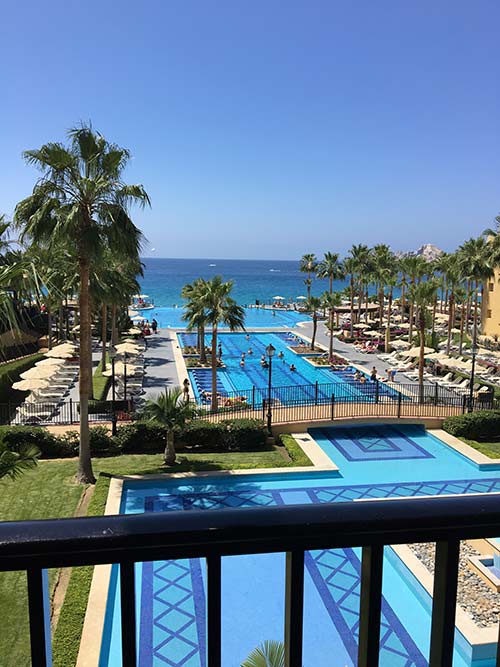 San Jose del Cabo:
Hyatt Ziva Los Cabos: All-Inclusive; More geared towards adults but still accommodating of families. The resort itself is amazing, the food is outstanding and their customer service is one of the best. This is a good recommendation for couples and families. Be aware that it is not located on a swimmable beach.
Barcelo Grand Faro Los Cabos: All-Inclusive; great for families. This hotel features great rooms and a really large pool area with plenty of activities. This hotel has a really cool sky bar view amazing views of San Jose Del Cabo, so that's a fun little bonus attraction. This is also not located on a swimmable beach.
Royal Solaris Los Cabos: All-Inclusive; great for families. The rooms are great and the pool and restaurants are nice as well, plus it's typically a really good price. There is a big splash pad area with water slides and water toys for kids ages 4-12. It is not located on a swimmable beach.
We hope this answered everything you've wanted to know about Los Cabos! If we missed anything at all, our agents would love to help! Give us a call at 855-GET-AWAY or you can also browse our Los Cabos package online. We'll always help you find the best deal on your Los Cabos vacation!

Check out these other great articles: