One of the most wondered questions about foreign travel revolves around tourist safety. You may be wondering, "Is it safe to travel to Mexico right now?" Our experts at Get Away Today share all the reasons why it most definitely IS safe to travel to Mexico any time!
Did you know that in just four years' time, Mexico went from the 15th most-visited country to the 6th most-visited country for tourists? With its friendly culture, beautiful beaches and unbeatable food, Mexico is a top tourist destination for families and couples alike. Here at Get Away Today, we want to help you feel good about your next Mexico trip! Keep reading to get all our Mexico travel tips regarding how to be smart about planning and enjoying a Mexico vacation.
Is It Safe to Travel to Mexico?
Is It Safe to Travel to Mexico? - Debunking Myths
Often, reputable news outlets share alarming information about foreign countries and their crime rates. Travel bans are issued without enough due diligence, deterring tourists. But with just a little bit of research, it's fairly easy to see that popular tourist destinations are not the areas experiencing the majority of the crimes reported in the news, and that many of the crimes are isolated incidents.
Is It Safe to Travel to Mexico? - Tourist Feedback
The majority of travelers already see Mexico as a desirable vacation destination, and those who do travel to Mexico will find that it not only meets their expectations, but exceeds them. According to YestoMexico, 20 million tourists visited Mexico in 2017. Of those 20 million visitors, 86% would love to return for another vacation. And many of them actually did, because reports from 2018 show over 30 million tourists flocked to Mexico for their vacations! Additionally, Mexico was voted the number one most friendly country in the world for family travel. Those statistics help prove that some of the myths questioning "is it safe to travel to Mexico?" are simply unfounded. People are having wonderful experiences in Mexico when they make the right travel choices regarding their vacations.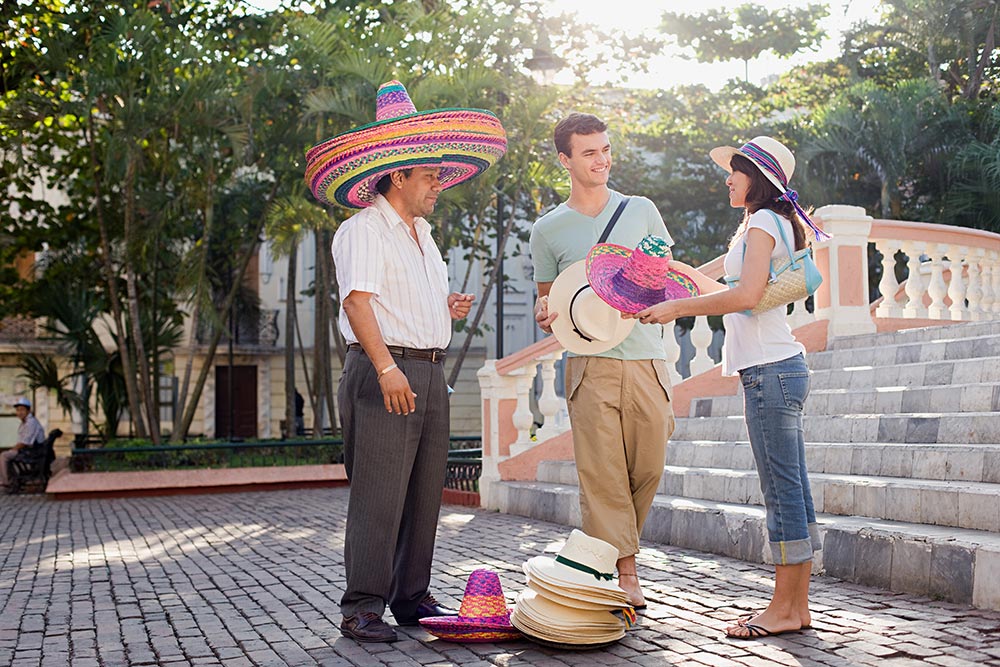 Is It Safe to Travel to Mexico? - What You Should Know
If you're still wondering to yourself, "But is it safe to travel to Mexico??" we're here to let you know the U.S. State Department currently ranks Mexico safety at level 2 for tourism, which is the same level as other ideal travel destinations such as France, Italy and the United Kingdom (YestoMexico). Don't let misinformation deter you from making travel plans to Mexico any time soon! So while you may see reports that Cancun and Cabo San Lucas are being ravaged by crime, the actual statistics are comparable to crime rates in large United States cities such as New York and Los Angeles (YestoMexico). And while the crime does exist it is important to remember, as mentioned above, that the myth is the crime is happening within popular tourist areas. If you use a reputable travel agency like Get Away Today, we'll do our best to help you decide on the best possible location for safe travel to, from and in Mexico.
Is It Safe to Travel to Mexico? - Mexico's Efforts
In an effort to help keep tourists well informed while traveling in Mexico, the YestoMexico board wants to send out email blasts regarding public safety. This will provide real-time updates regarding any potentially dangerous activity in Mexico so tourists can avoid those "crime hot spots." Another way Mexico is helping promote Mexico tourism is by increasing security efforts such as surveillance, communication and response time regarding potential safety hazards. Agencies in Mexico are focused on working together to neutralize the reports of negative events potentially occurring in some of their largest and most popular cities. Mexico and YestoMexico instead encourage the media to put emphasis on the positive aspects of these beautiful, friendly places in Mexico. No one is trying to pretend crime isn't happening; Mexico and YestoMexico alike are simply offering more facts about where the crimes are taking place, and how big of a threat it is, or is NOT, to tourists. It took about 18 months, but Cabos San Lucas has seen positive change as a direct result of their increased security efforts. It will be an ongoing process, but Mexico is dedicated to the cause of making tourists feel it is safe to travel to Mexico.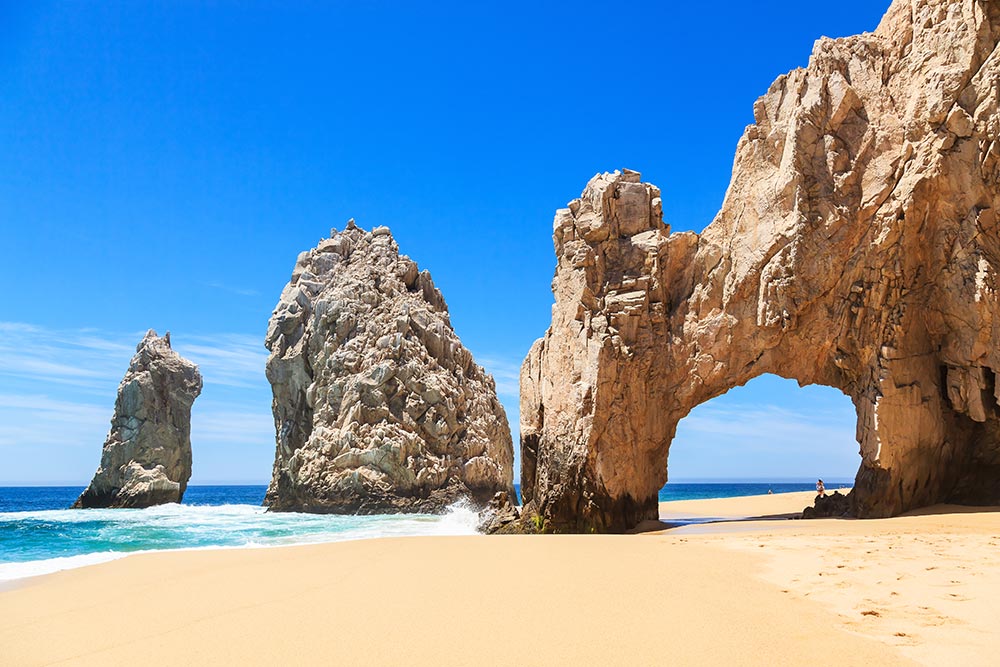 Mexico Travel Tips - Overview
Is it safe to travel to Mexico? YES! When you book with a seasoned travel agency like Get Away Today, you're not just booked on the cheapest flight and sent to the prettiest hotel on a beach. We research our travel partners and visit many of the locations to which we send our guests. And if you encounter any hiccups along the way, we stick around to offer assistance however we can. While it is true that crime happens anywhere, it is not happening in Mexico any more than it is happening in some of the United States' own largely populated cities. If you wouldn't hesitate to travel to New York City to see all its historic landmarks and eat its delicious food, then you shouldn't hesitate to travel to Cancun or Cozumel to do the same!
Mexico Travel Tips - Booking A Place to Stay in Mexico
Get Away Today has a number of Mexico destinations that are highly recommended. Again, these are properties in locations many of our travel agents have visited and loved themselves!
Cancun has a little something for everyone. From adventurous excursions to relaxing days at the beach, you're sure to find it at Cancun. Some of our favorite places to stay in Cancun include Beaches Resorts, Hard Rock hotels and Disney-approved resorts for Disney Vacation Club members.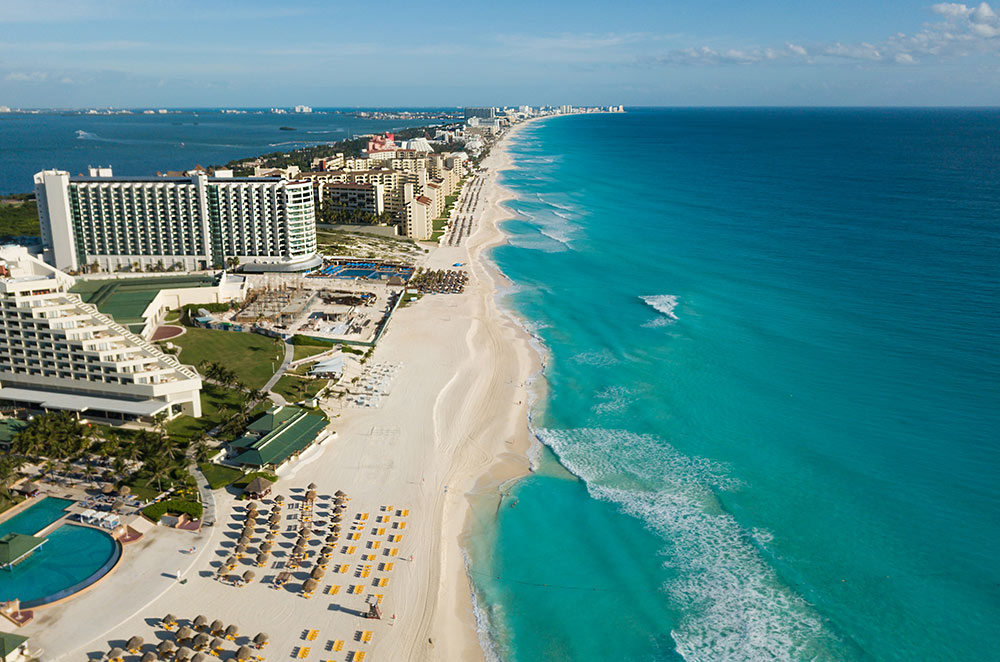 Known for being a popular cruise port, Cozumel is also home to some amazing wildlife experiences. Suitable for families and couples alike, it's a great destination for relaxing and exploring. There are dozens of resorts to choose from, and our expert travel agents recommend Beaches, Hard Rock and Sandals, to name a few.
Looking for little shopping districts or stunning mountain views and seascapes? Then look no further than Los Cabos! It truly offers a wide range of experiences for travelers. We love that there are two major cities to explore - Cabo San Lucas and San Jose del Cabo. It's like two different vacations in one since the two cities offer different experiences. Get Away Today recommends resorts such as Dreams Resorts and Spas or Royalton Luxury Resorts.
Whether you want to swim with native species or hike the trails, Puerto Vallarta is the place for that! All-inclusive resorts are popular in this city, with some of our personal favorites including El Dorado, Palladium Hotel Group and Sandals.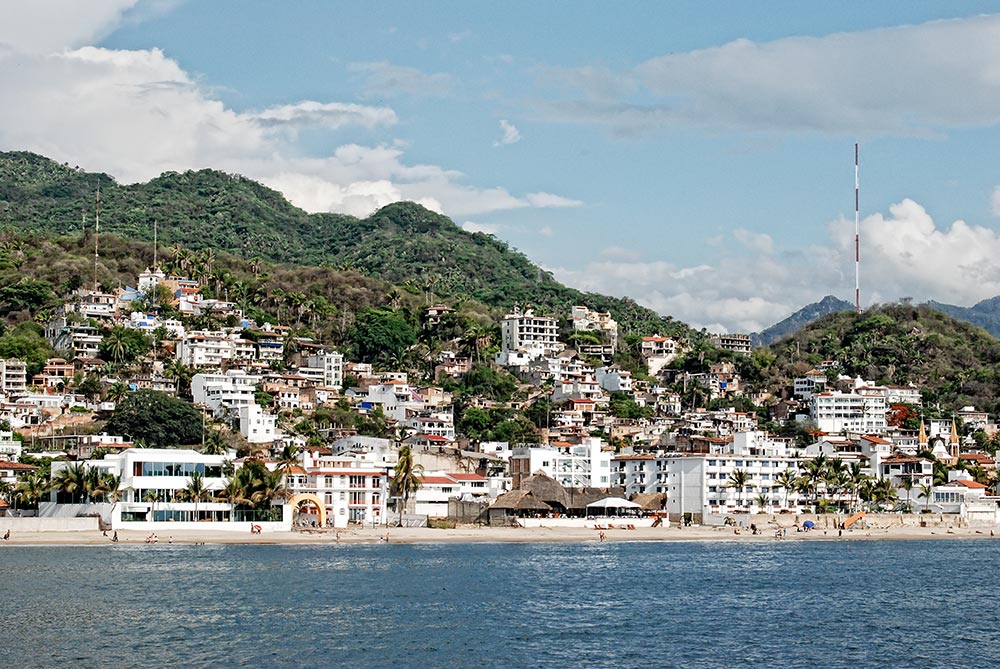 Riviera Maya is best known for all-inclusive resorts. All-inclusive resorts are a convenient way to know exactly what to expect on your vacation. Everything from food to entertainment is covered at either family-friendly or adults-only resorts. Favorite Riviera Maya resorts include Azul, Sandals and Disney-approved resorts for Disney Vacation Club members.
If you are ready to book your next trip to Mexico, then look no further! Mexico Vacation Specials XXXXXXXXX All our Mexico packages are available online. Or give our travel experts a call at 855-GET-AWAY.