Minnie Mouse is always in style. She is as girlie as a mouse can get from the shiny high heels on her feet to the fancy bow on her head. Minnie is a Disney icon. She is timeless.

If you are looking for a quick and easy way to dress up for Halloween, Minnie has some advice for you, "Get Bow-U-Tiful."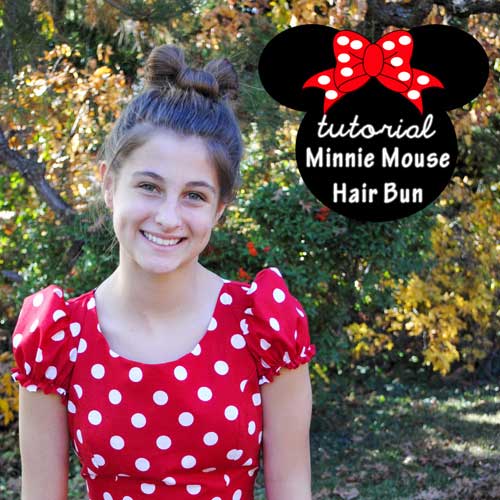 Here is a fun tutorial on how to transform your hair into a darling Minnie Mouse Hair Bow Bun. Simply follow these simple steps: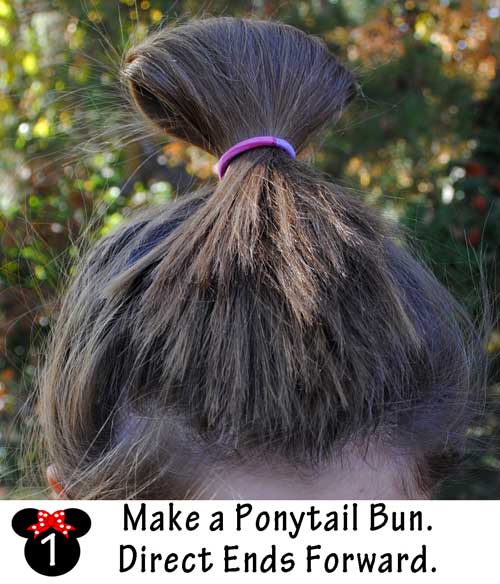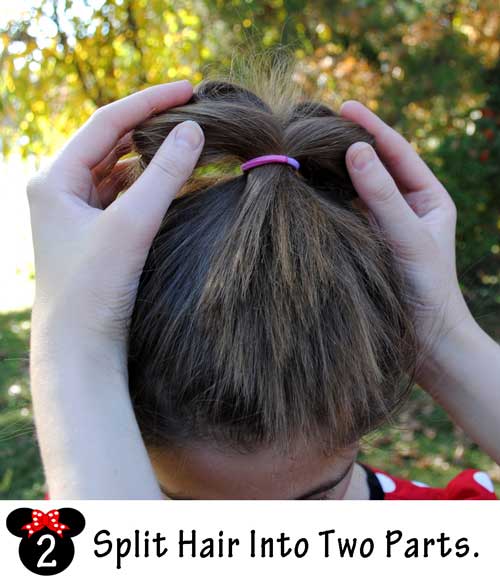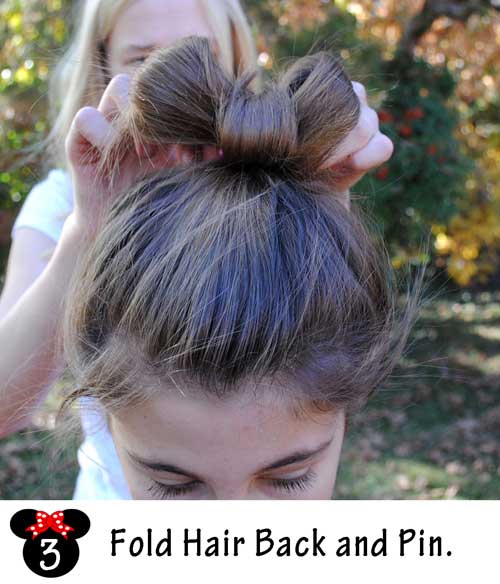 You don't have to have a darling polka dot dress to be Minnie Mouse this Halloween. You can couple this cute bow bun with anything red and white from your own closet. Simply, combine a pair of black pants, a white shirt, and a cute red polka dot scarf and you'll be ready to go. You could even find a fun Minnie Mouse shirt at almost any department store if you want to get something new.

This hairstyle would also be a perfect way to glam up for a day at Disneyland. Little Minnie fans would be so excited to dress up with a bow bun to visit Minnie Mouse in person. It would make such cute Disney photographs - especially for Character Dining where you are guaranteed to meet Minnie at Surf's Up Breakfast with Mickey & Friends or the Minnie & Friends Breakfast in the Park! If you haven't booked your Disneyland vacation yet, let us help you meet Minnie and the rest of the gang. We have discounted Disneyland packages and even offer a layaway plan that you can use to make "Minnie" payments until you travel! Book online or call us at 855-GET-AWAY. We hope you have a happy and magical Halloween and an even happier and more magical Disneyland vacation!


Check out these other fun vacation inspired Halloween ideas:

Monsters Inc. Inspired Trick-or-Treat Bag
Alice in Wonderland Inspired Costume DIY
DIY Safari Park Inspired Animal Tails
DIY SeaWorld Inspired Shark Hoodie