We have a special treat this #MovieMonday, a LEGOLAND Hotel NINJAGO Room Tour. We're showing you exactly what you can expect when you check-in to your room at the LEGOLAND Hotel in California.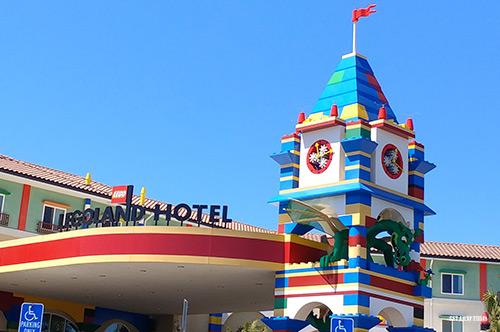 The LEGOLAND Hotel in California is the perfect place to stay for your LEGOLAND vacation, especially if you have LEGO obsessed kids like I do! The original LEGOLAND Hotel has five different themes that you can choose for your vacation. You can request a Pirate, Adventure, LEGO Friends, Kingdom or NINJAGO themed room. Rooms are either a standard theme or premium theme, but they all include the same layout and many of the same amenities. I've stayed in both in an Adventure and NINJAGO themed room, and both were incredible.
Today we're taking you on a LEGOLAND Hotel NINJAGO room tour, which is considered a fully themed room. You'll see the basic room layout and features. We'll show you exactly what it's like and talk about some of the differences between the standard theme and fully themed rooms at the LEGOLAND Hotel. You can't go wrong with either! Enjoy:
So, now that you've seen the full LEGOLAND Hotel NINJAGO room tour, I'll recap what you'll find in each of the rooms, either themed or fully themed. Remember, the only difference between the two types, other than the theme, is the amount of LEGO creations you'll find.
Each of the room types at the LEGOLAND Hotel, regardless of theme include:
Kids' own sleeping area with entertainment center, bunk bed and pull out trundle
King size bed in the adult sleeping area
LEGO bricks to build with in your room
Two HD flat panel TVs with complimentary On-Demand content (one in each sleeping area)
Mini-fridge and coffee maker
Free drink and snack per person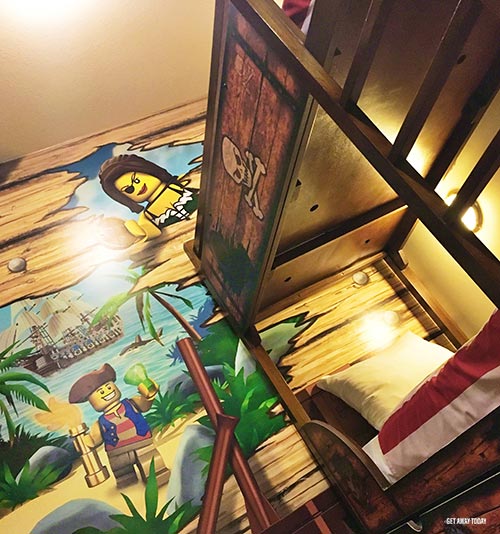 No matter what room type you choose, everyone who stays at the LEGOLAND Hotel gets the free full breakfast buffet each morning. It is amazing with a wide variety of food and special kids' stations. All LEGOLAND Hotel guests also get exclusive early park access with your park admission. And, when you check-in, you are given a welcome treasure hunt with LEGO prize that is yours to keep. Fun, right?
I feel like the LEGOLAND Hotel has thought of everything for families, and after seeing the tour of the NINJAGO room, I think you'll agree. With so much fun in LEGOLAND, SEA LIFE Aquarium and the public spaces at the hotel itself, it's surprising how relaxing the rooms are at the LEGOLAND Hotel... Even with all of the LEGO themes!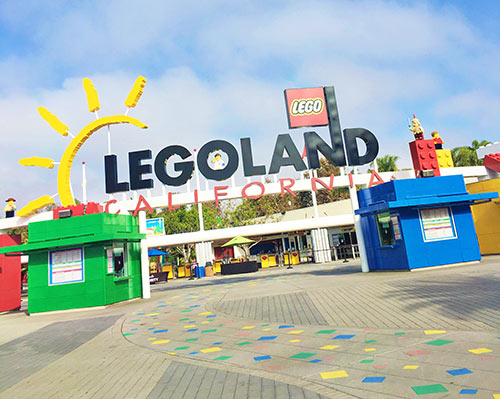 We'd love to help you book your LEGOLAND vacation. Whether you're coming just for LEGOLAND, or adding it on to a San Diego or Disneyland vacation, we can help you get the best value for your trip. Call our agents at 855-GET-AWAY or book online.

Check out some of our other hotel room tours to help you book your next vacation: