Make your own super hero shield with only a Frisbee and our free shield logo printables. Create an iconic Captain America shield or represent your own unique super hero with a variety of super hero shield template options.
Things have evolved at Disneyland Resort. The sky holds more than a bird or a plane or sparkling fireworks and colorful neon lights. Princess power is matched with a super power unlike any other.
The sound of screams still echo from the adrenaline pumping loops of the Incredicoaster but the soundtrack of superheroes can now be heard from Avengers Campus at Disney California Adventure Park.
Make Your Own SuperHero Shield
Just when we thought Disneyland Resort couldn't get any better, it became SUPER. Hero Up recruits because Avengers Campus is open and continues to get better every day!
When you visit Disneyland Resort you can now meet favorite Marvel heroes like Captain America, Spider-Man and Groot. Do you think he might know more than three words yet?
You'll also work side-by-side with Rocket the Raccoon on a mission to break the other Guardians of the Galaxy out of the Collector's Fortress. I am sure he has a great plan put together for the escape!
You won't want to miss any of the action! Get your family prepared for their Avengers Campus visit with this simple and fun super hero shield activity.
Make a shield like Captain America or create a unique style that fits your own imaginary super powers. Sometimes, all it takes to Hero Up is finding the right outfit or the perfect accessory. These super hero shields might just do the trick.
Make Your Own Super Hero Shield
Here is exactly what you need to make your own super hero shield before your vacation.
Start by downloading the free super hero shield printables above. There are five options to choose between. Print your favorites onto cardstock paper using color ink.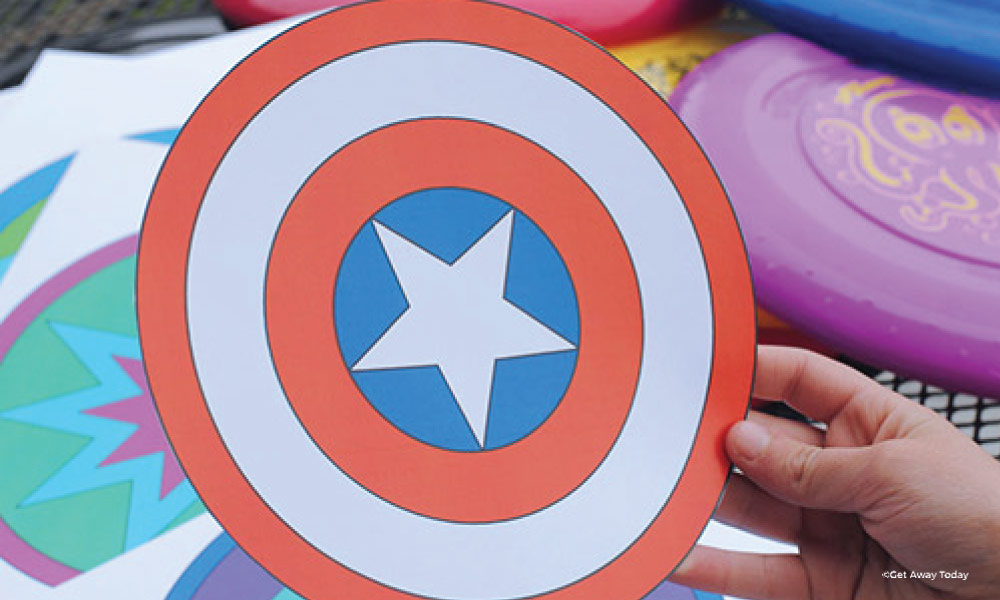 You will need to purchase a coordinating Frisbee to be the base of your awesome super hero shield. Amazon offers several Frisbee variety packs here. Choose a color that matches your printed design. You will need one Frisbee for every shield you plan to make.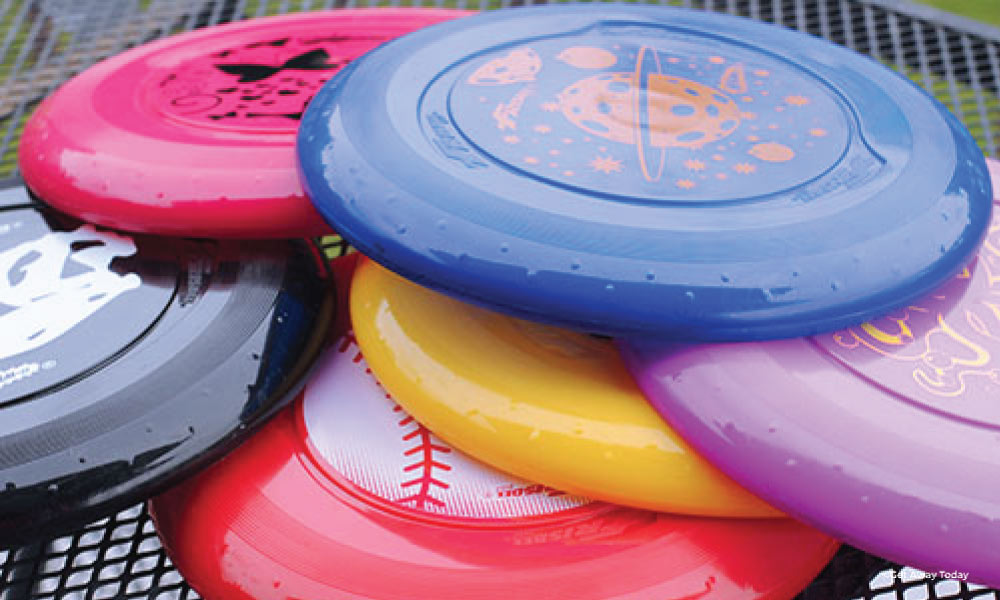 Cut around the edges of the printed super hero shield circle logo.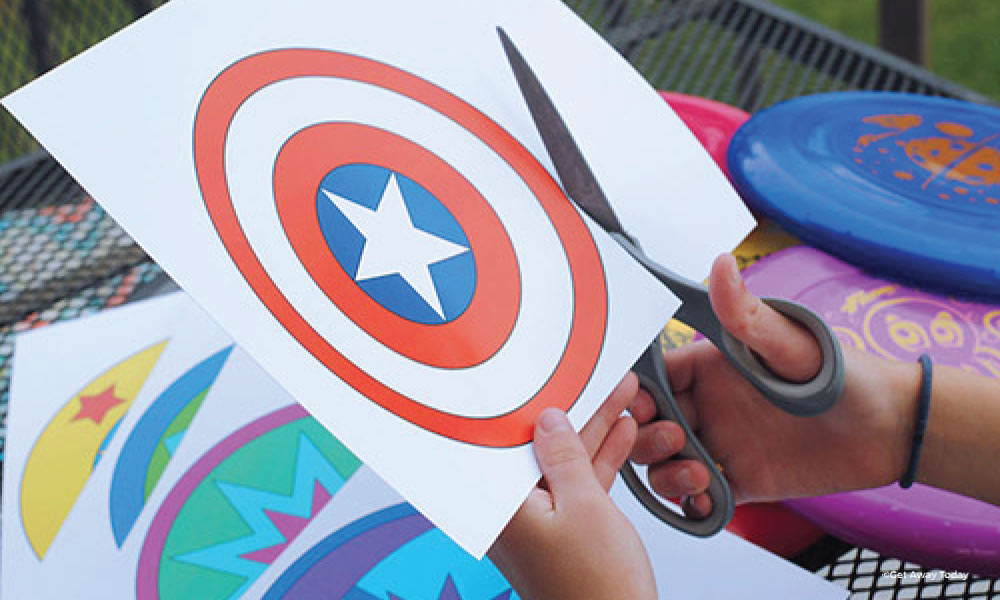 If you are doing this activity for a birthday party or event, it would be fun to let the party guests choose their own colors. I was surprised at how fun it was for my kids to pick what style they wanted.
Use clear packing tape to make sticky loop circles. Tape them to the back of the design and then press the paper logo onto the top of the Frisbee.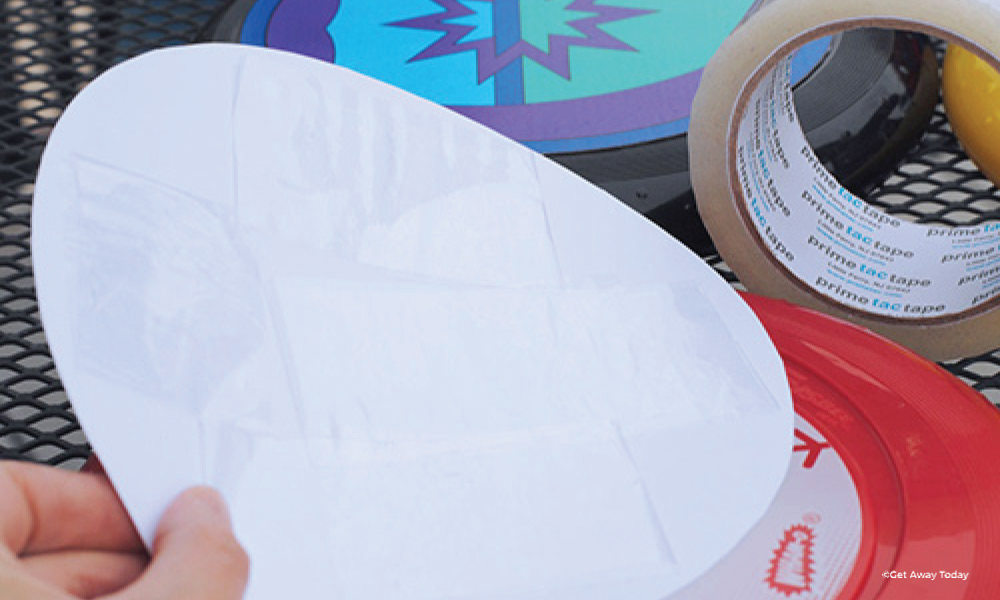 Press it down so it is nice and secure.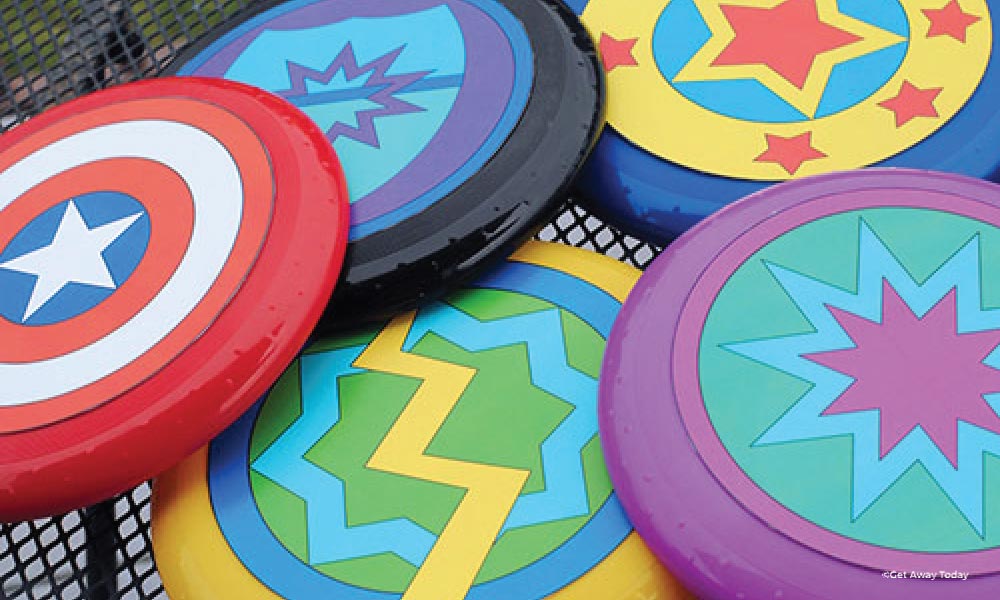 It is as easy as that! An ordinary Frisbee has been transformed into an amazing Super Hero Shield. Now it is up to you to decide what special powers the shields contain. Are they as strong as steel and can cut like a razor? Fly like a boomerang? Have super spy powers? Make the holder of the shield invisible? The possibilities are endless.
Have fun and use your imagination with a little bit of Disney magic!
Book Your Avengers Campus Disneyland Vacation
Make sure to head on over to Disney California Adventure this year to be a part of Avengers Campus. Be prepared to dance off with the Guardians of the Galaxy, train like an Avenger and catch all the spider-bots! Keep your camera ready in case your favorite hero makes a grand entrance in an armored car or swinging from a web. It is going to be magical in a Marvel-ous way.
Haven't booked your vacation to Disneyland yet? Don't worry! You still have time to purchase any of our Disneyland packages online or over the phone at 855-GET-AWAY.
Plus, you can be the hero of your wallet and take advantage of our Extra Day Free Disneyland tickets or Extra Night Free hotel specials for the most savings. We can't wait to help you with your most super vacation yet!