The Happiest Place on Earth has been hit with some pretty significant rain storms over the last few weeks, but that doesn't have to ruin your vacation. In fact, you may even prefer to visit Disneyland when it's rainy after reading this article. Our partner, Dean from
Park Savers
, is sharing some of his best tips on how to do Disneyland in the rain.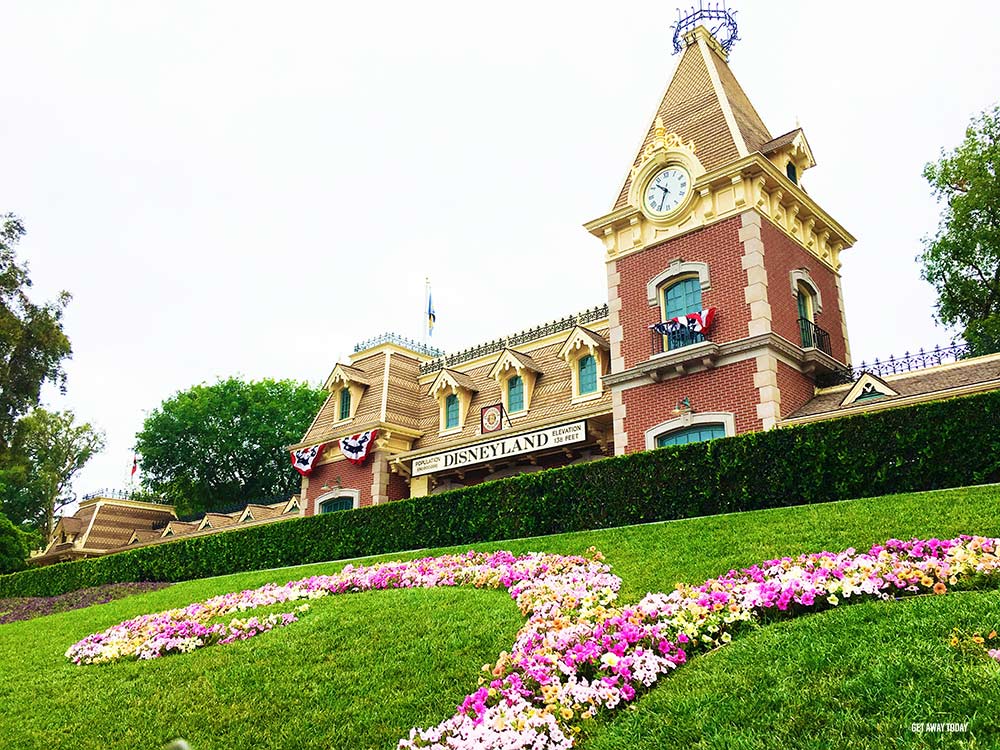 It's happened to everyone. You have planned the perfect vacation, from the hotel all the way down to what shoes you will wear. You are prepped and ready to go. The only thing you have not yet checked is the weather. But it's Southern California, so you have been picturing sunny days with no clouds in sight. And 90% of the time this is a correct assumption. But then you pull out your phone anyway and check the weather... RAIN!
Our perfect vacation is falling apart slowly! We have to change everything! Well, in today's post we'll share how you can do Disneyland in the rain and still have a great vacation.
Disneyland in the Rain
First, take a deep breath. While doing Disneyland in the rain can seem like no fun, there are ways to survive. Actually, not just survive, but really have a good time! In fact, there are some folks who even prefer the perks of a rainy Disneyland vacation.
Disneyland in the Rain: Plan ahead
This is the first big step in surviving rain days in Disneyland. As much as we don't want to, checking the weather BEFORE we go is going to make a huge difference. The last thing you want to do is show up completely unprepared for rain. Shorts, flip flops, no jacket or poncho is obviously not the ideal way to do Disneyland in the rain.
If you do see rain in the forecast, including those 50% days, you'll want to start packing appropriately. We suggest the following items for doing Disneyland in the rain:
Rain jacket or poncho
Umbrella or water proof hat
Waterproof shoes and comfortable socks
Rain cover for any stroller or wheelchair you may have
A backpack to carry your gear
Guests who don't prepare for the rain before hand end up buying a lot of this stuff at the parks and it isn't cheap. You can buy a solid poncho at Wal-Mart for $3 or less. Same goes for an umbrella. You most likely already have one laying around your house. Planning ahead for Disneyland in the rain will not only save you heartache, but money as well.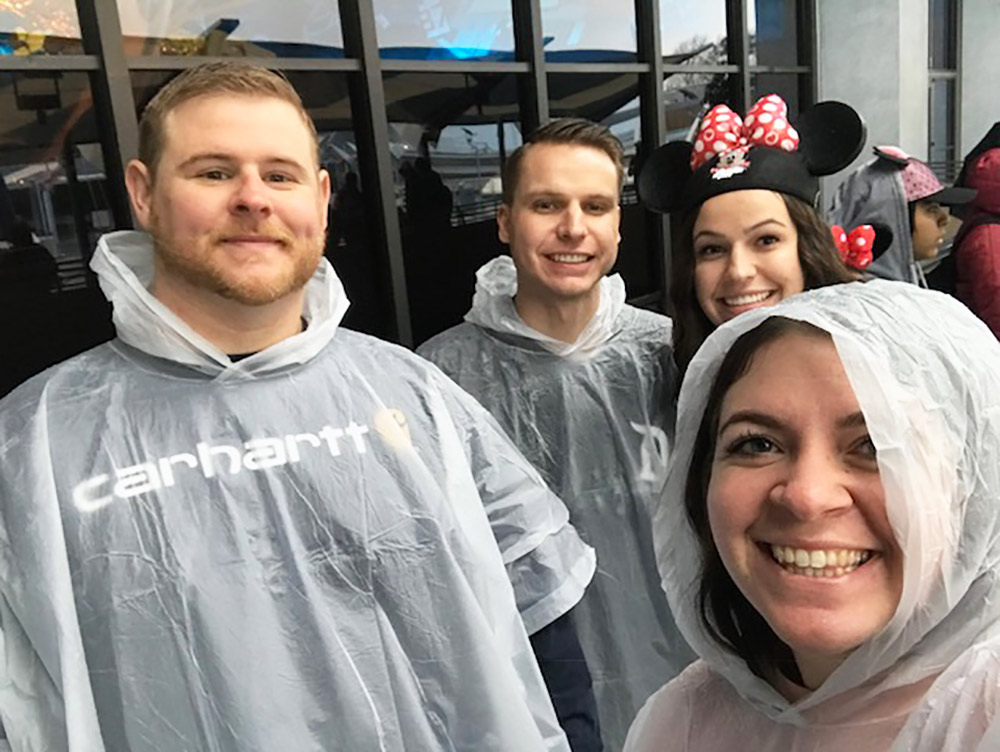 The one thing that seems to make guests miserable the most on a rainy day is when their shoes and socks are soaked. It makes it very uncomfortable to walk around the Disneyland Resort. And dealing with very cold feet is the worst. We suggest bringing a pair of shoes that are waterproof along with warm, quick drying socks.
If you don't have a pair of shoes that can keep the water out, try bringing plastic gallon baggies and wrapping them around your socks before putting your shoes on. Any water proofing method similar to this will make a big difference.
Disneyland in the Rain: Benefits
Once you get to the parks on a rainy day, you may notice that many guests tend to leave (or at least hide somewhere). On a day when it is pouring rain you can expect many Disneyland guests to go back to their hotels. It also scares away most of the locals, which leaves the parks with smaller crowds and shorter wait times for those who stick around. We want that to be you!
For the most part, this is the best thing ever! One thing to keep in mind is that there are a few attractions that will close because of rain. Any attraction that's indoors will remain open, however, which will give you the chance to ride to your heart's content. That's a definite perk to doing Disneyland in the rain!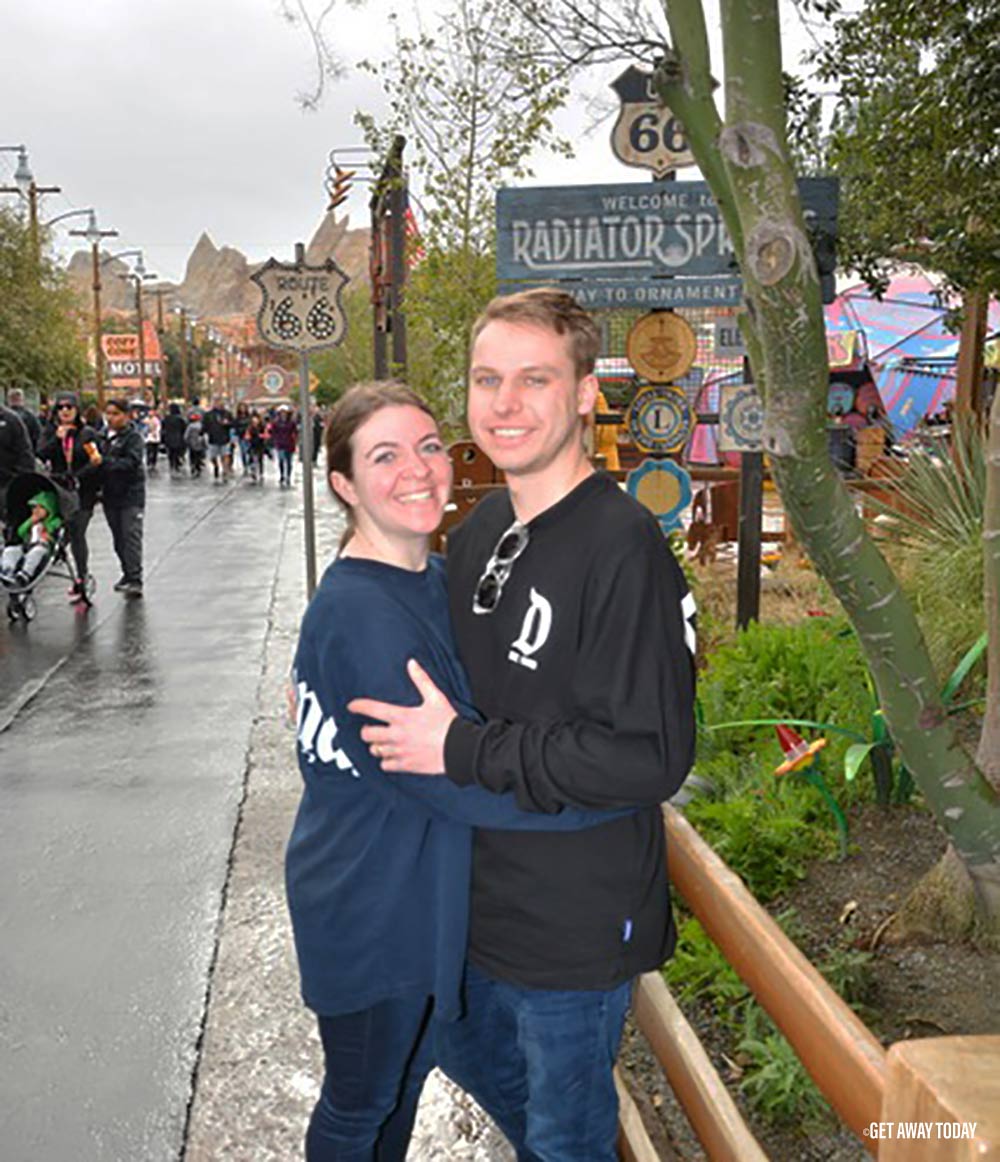 Favorite Attractions at Disneyland in the Rain
There are multiple rainy day appropriate attractions in both parks. Here are some of our favorites broken down by park. Of course there are many others, but these are just a sample of what you can expect:
Disneyland Park
Space Mountain
Buzz Lightyear Astroblasters
Star Wars Launch Bay
Star Tours
Great Moments with Mr. Lincoln
"it's a small world"
Indiana Jones Adventure
Disney California Adventure Park
Frozen LIVE at Hyperion Theater
The Little Mermaid ~ Ariel's Undersea Adventure
Monsters, Inc. Mike and Sulley to the Rescue
Animation Building - including Turtle Talk with Crush
Soarin' Around the World
Disney Jr. Dance Party
Guardians of the Galaxy - Mission: BREAKOUT!
Dining at Disneyland in the Rain
Dining in the parks can get a bit tricky on a rainy day, though. Indoor dining areas such as Smokejumpers Grill and Hungry Bear Restaurant tend to be very crowded as everyone is searching for a place to eat inside. Many of the eating areas for quick service dining are exposed to the elements so you may need to clean off some chairs and a table if you can't find something inside. We suggest eating an early or late lunch/dinner if you want to avoid the dining crowds.
If you'd like to do a table service restaurant, or even Character Dining, check the Disneyland app. Since many people who were planning on being at Disneyland that day may have left, that means their reservations are now available. By hopping on the app, you may be able to snag a last minute reservation for a nice, indoors sit down lunch or dinner.
Disneyland in the Rain: It's Still "The Happiest Place on Earth"
Being prepared to do Disneyland in the rain can make a huge difference regarding the kind of vacation you have. Be sure to plan ahead by checking the weather before you arrive. Pack the appropriate gear before you head off. If you're missing some items like a poncho or umbrella, get them at a big box store.
Many of the hotel resorts Get Away Today partners with are close not only to the Disneyland Resort, but to stores like Wal-Mart, Target and Walgreens. Purchasing rain essentials outside the Disneyland Resort will save you a lot of money. Crowds tend to die down on rainy days so as long as you come prepared you should have a very enjoyable time. Just remember, you're at Disneyland!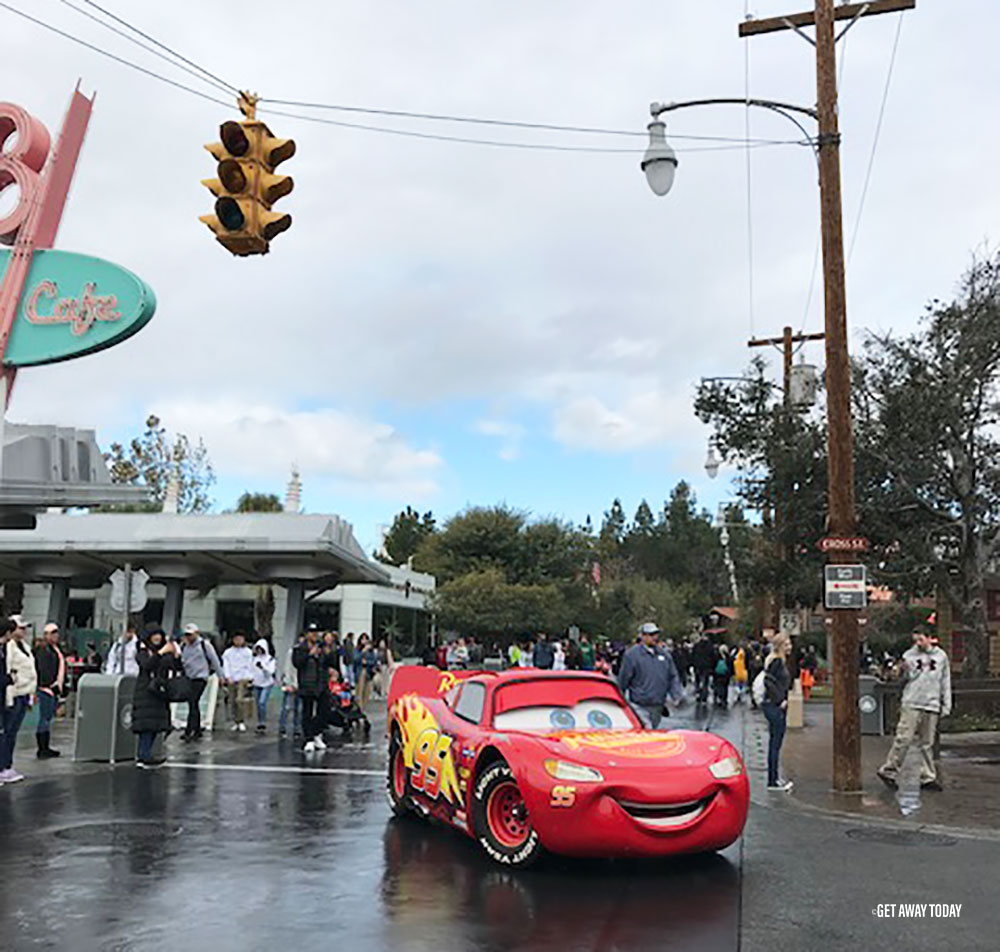 If you're ready to book your Southern California vacation rain or shine, you can do so online with Get Away Today. Or feel free to give our helpful, expert travel agents a call at 855-GET-AWAY. They are prepared to put your mind at ease during every step of the planning process!

Dean is a frequent visitor of the Disney theme parks. He's been going consistently since he was 6 years old as an Annual Passholder. Dean founded Park Savers in 2009 so that he could share advice with others including how to save at the parks and how to discover all of the Magic of Disney.