Minnie Mouse is one of the cutest characters ever created. She is so sweet, friendly and cheerful. If you have a little Minnie fan around your house, you are going to love this tutorial! Transform your little lady into Minnie Mouse with a few simple steps. This cute hairstyle is perfect for a day at the Disney Parks or for when you want to add a little Disney magic to your home.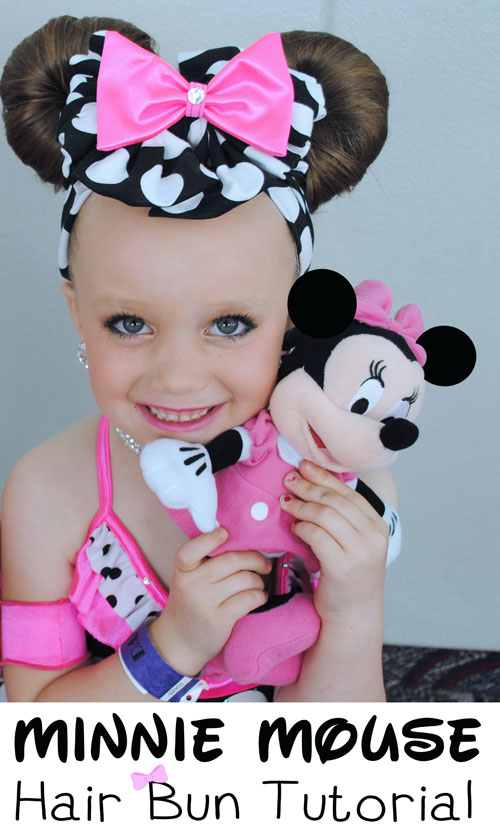 You will need to purchase two Donut Buns with the snap closure. You can either find them at Claire's beauty store or you can order them online from Amazon. The hair donuts come in a variety of different colors. You want to get the color that best matches your daughters hair.

To start, pull the hair into two high ponytails on each side of her head. The part needs to be along the center of her head.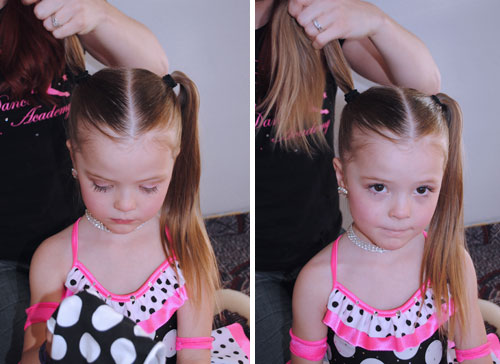 Brush the hair so it is smooth and flat. Wrap the ends over the hair donut and spray the ends with water or hair spray (whatever you prefer).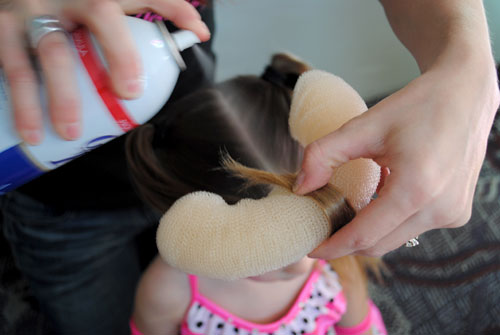 Make sure the hair is smooth and start rolling the hair donut down the ponytail towards your little girls head. Pull it tight and smooth the stray hairs as you go.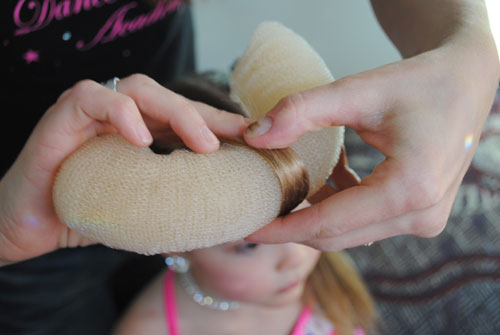 Spread the hair out all along the donut and clip the snap together.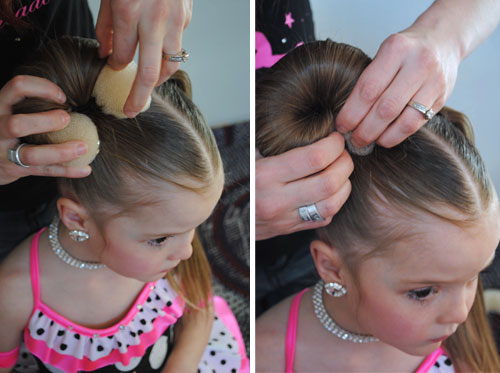 Adjust the hair on the donut so that it covers it completely and then pin it in place with hair pins (bobby pins).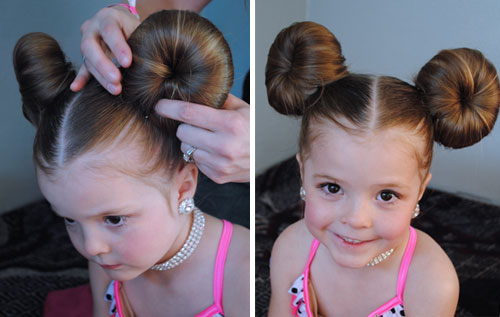 Repeat on the second side and you are all done. It is so simple and easy while being so incredibly cute! Your little lady will feel just like Minnie Mouse.

Speaking of Minnie Mouse, this group of Minnie Dancers are getting ready to perform. Aren't they adorable? Their class used the Minnie Mouse Buns to add a special Disney touch to their costume attire. Did you know that Get Away Today can organize group travel to participate in Disney Performing Arts! Give Get Away Today's groups experts a call at (888)943-2929 to learn more about these exclusive opportunities.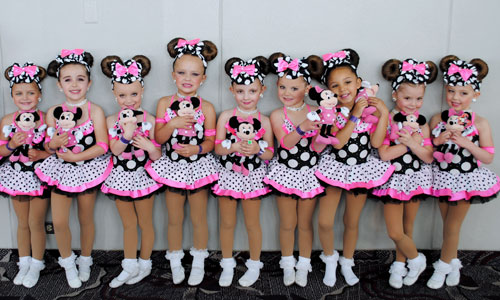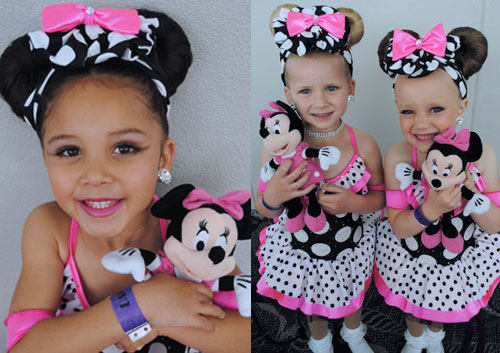 Get Away Today would love every mini Minnie to get the chance to meet the real Minnie Mouse in Disneyland! With our discount Disneyland tickets and lowest hotel rates, now is the time to experience The Happiest Place on Earth. Plus, Disneyland is celebrating their 60th Anniversary! Beginning May 22nd, Disneyland is adding on multiple never before seen shows, parades and experiences for their Diamond Celebration. You can learn everything about this spectacular event in our Disneyland Resort Diamond Celebrations article. 2015 is the year to experience Disney magic like you have never seen during this limited time celebration. We always recommend booking early to receive the greatest savings and best availability for your Get Away Today Disneyland package. Book your Disneyland Diamond Celebration vacation online or call our Disney travel experts at 855-GET-AWAY.
Check out these other great Disney tutorials and crafts: