UPDATED December 6, 2021: As of December 8, 2021, Disney's MaxPass and FastPass service have been replaced by Disney Genie and Disney Genie+. To learn more about this new offering, check out our in-depth article by clicking
HERE.
Hello and happy Monday! Today we have a video featuring Jen, who is excited to share all about Get Away Today Disney MaxPass tickets, now available for guests. In the video Jen will go over all the frequently asked questions about Disney MaxPass; what it is, why you need it and how to get it.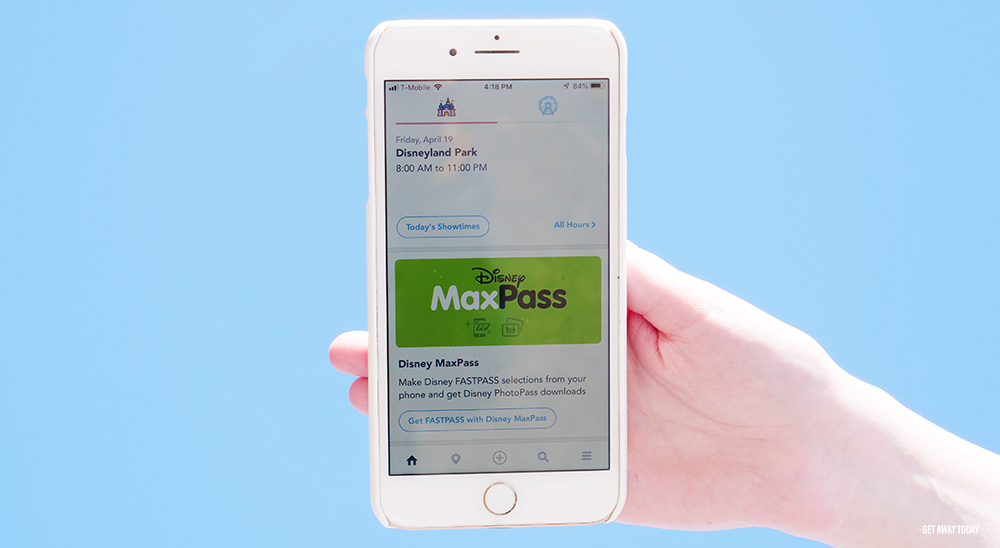 Get Away Today Disney MaxPass Tickets
We are thrilled to always offer the lowest price on Disneyland tickets, and now they just got better with Get Away Today Disney MaxPass options. Check out our video below for all the details, or read our recap here on the blog.
Get Away Today Disney MaxPass Tickets
Here's a breakdown of what Jen covered in today's video:
What is Disney MaxPass?
Disney's MaxPass is a $20 per-person, per-day add-on to your Disneyland ticket that allows you to reserve and redeem digital FastPass tickets from your mobile device. MaxPass also includes Disney PhotoPass which lets you download, save and share all of your PhotoPass images captured throughout the day.
What ticket-types include Disney MaxPass?
When you purchase your tickets with Get Away Today, you can now pre-purchase Disney MaxPass for Disneyland Park Hopper, 1-Park per Day and Extra Day Free Tickets! To do this, you'll want to click on the specific ticket-type titled "Disneyland E-Tickets with Disney MaxPass" when purchasing your tickets. It's important to note that not every Disneyland ticket we sell includes Disney MaxPass, so be sure to click on the ticket that states "with Disney MaxPass"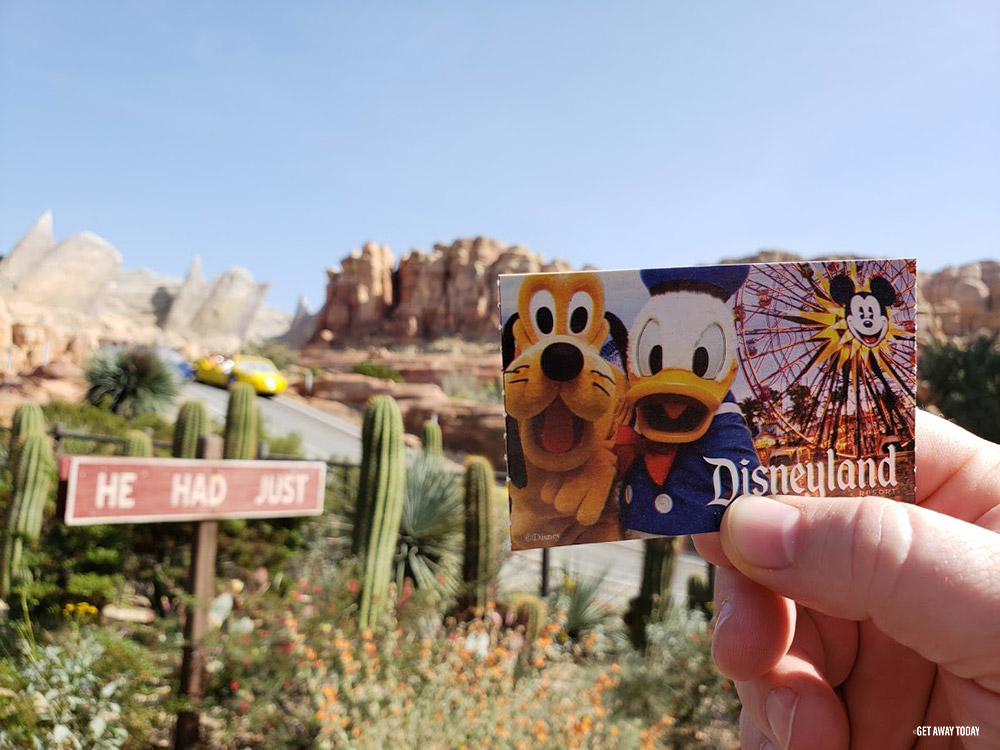 How many days of Disney MaxPass is included?
Our Get Away Today Disney MaxPass E-Tickets include MaxPass every day of your stay. For example, if you purchase a "3-Day Disneyland Park Hopper with Disney MaxPass" from Get Away Today, you'll be able to take advantage of MaxPass for all 3 days of your vacation. Whether you choose a 2 or a 5-Day ticket, you'll be able to use this time-saving feature every day of your Disney vacation!
What if I want just one day of Disney MaxPass?
While we always recommend using Disney MaxPass, we understand that you might not want to use it every day of your stay. If that is the case, we recommend purchasing Disney MaxPass when you're at the Disneyland Resort directly.
Is there a discount if I buy Disneyland Tickets with Disney MaxPass through you?
Yes! While the $20 per day cost of Disney MaxPass is automatically included in your Disneyland ticket, you'll still receive a discount by purchasing your Disneyland tickets through Get Away Today directly. Plus, you'll have the added convenience of having Disney MaxPass already tied to your ticket – so you don't have to purchase it while you're on vacation!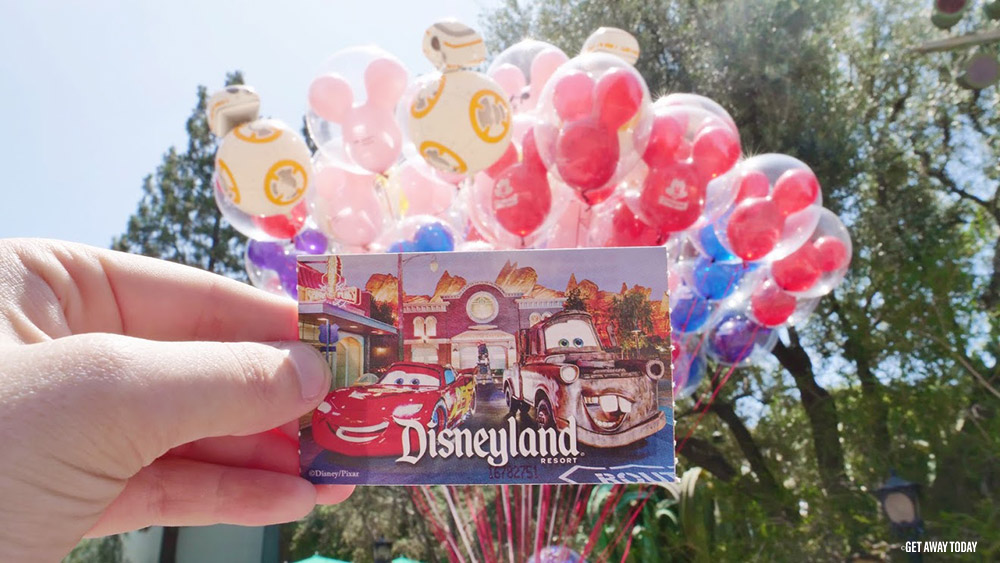 Once I purchase Disneyland Tickets with Disney MaxPass, how do they work?
Our Get Away Today Disney MaxPass Disneyland E-Tickets have the Disney MaxPass feature automatically loaded onto your Disneyland ticket. As a reminder, all of our Disneyland tickets are electronic – so you don't have to worry about waiting in any Will Call or Ticket Booth lines! Once you enter the park and receive your physical Disneyland ticket at the ticket turnstiles, all you'll need to do is log into the Disneyland app with your Disney account login and upload your physical Disneyland tickets. Once your tickets are uploaded, you can begin using Disney MaxPass. It's that easy!
If I already purchased tickets through you, can I upgrade my tickets to include Disney MaxPass?
Yes! If you want to upgrade your tickets to include the Disney MaxPass feature, feel free to give our agents a call at 855-GET-AWAY for pricing and information.
We hope this helps you understand the different ticket options with Get Away Today. If you have any other questions about Get Away Today Disney MaxPass options, leave a comment below or get in touch with an agent at 855-GET-AWAY. You can also view all our discount Disneyland tickets online, including those with Disney MaxPass.