New Guardians of the Galaxy - Mission: BREAKOUT! is coming to Disney California Adventure Park at the Disneyland Resort next year. Learn everything you need to know about this new attraction including your last chance to ride The Twilight Zone Tower of Terror.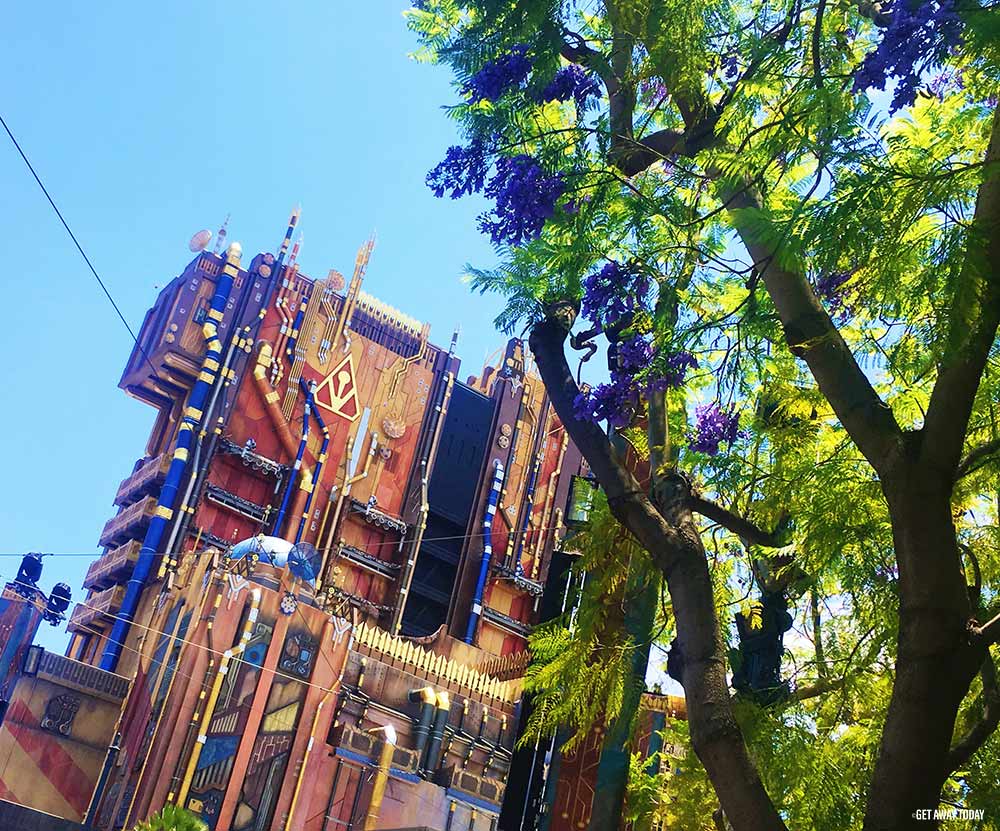 Guardians of the Galaxy - Mission: BREAKOUT!
News has just broke to confirm the rumors; Guardians of the Galaxy - Mission: BREAKOUT! is real and coming to Disneyland, well Disney California Adventure to be exact. There have been rumors of this happening over the last couple of months, but they were confirmed at Comic Con over the weekend. So, this week, we thought we'd have a special edition of #MovieMonday and share this awesome video talking all about it and showing some pretty great concept art. Enjoy:
Guardians of the Galaxy - Mission: BREAKOUT! What we know: (So far)
Guardians of the Galaxy - Mission: BREAKOUT! will be arriving at Disney California Adventure Park on May 27, 2017. This new attraction will be taking place of Tower of Terror, which will be closing January 2017. If this is one of your favorite attractions, you'll want to be sure to get there before it closes. And, then get excited, because the new Guardians of the Galaxy - Mission BREAKOUT! is going to be amazing!
The ride is going to take place inside The Collector's fortress. You discover the newest additions to his prominent collection are none other than the Guardians of the Galaxy themselves. Rocket Raccoon has escaped the enclosure and is enlisting your help to rescue the rest of the team. Be prepared to 'drop' in on the adventure of a lifetime.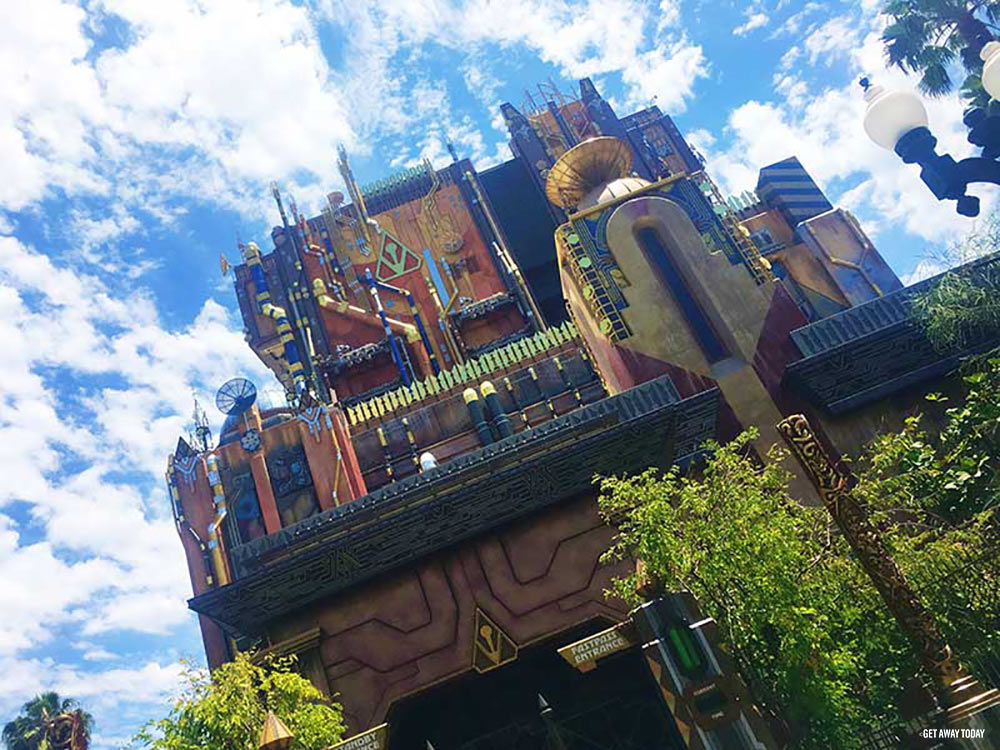 Guardians of the Galaxy - Mission: BREAKOUT! Reasons to be excited:
Even though the announcement has been met with some unsure response, we are still quite excited to see what Disney has in store. If you are like us, you love Guardians of the Galaxy and Tower of Terror, so put them together and it is going to be something unlike anything we have ever seen. Here are just five reasons we're excited about the new Guardians of the Galaxy ride:
1. Joe Rohde - This name is iconic in making really, really cool things at Disney parks, and we are thrilled he's the main man on this one. Joe Rohde (as seen in the video above) is Disney's Lead Imagineer and VP of Creative. If you're not convinced of the awesomeness of Rohde, check out just a few of his accomplishments while at Disney:
Disney's Animal Kingdom Park
Expedition Everest
Aulani - A Disney Resort & Spa
Captain EO 3-D film
Norway Pavilion at Epcot
and the list goes on and on!
If we are to trust anyone to take this iconic attraction and make it into something new and awesome with that Disney magic, Joe Rohde is the person to do it. We have a feeling he is going to "Rocket" Guardians of the Galaxy into our next favorite attraction!
2. Guardians of the Galaxy - If you were not super into the Marvel Universe before 2014, most people had no clue who or what the Guardians of the Galaxy were before their cinematic debut. But, if you watched the show, you are probably in love with the storyline, characters and fun elements that this ragtag space team brought to life. We can't wait to see this incredible series come to life in a whole new way.
3. The Music - Tying in with the Guardians of the Galaxy film, integral to the story was of course, the music. Some of your favorite songs from 'Awesome Mix Vol. 1' are going to be tied into ride experience. Imagine falling to the beat of the music from 'Hooked on a Feeling'... We can't wait. And with so many different songs and scores, it will be different every time you ride!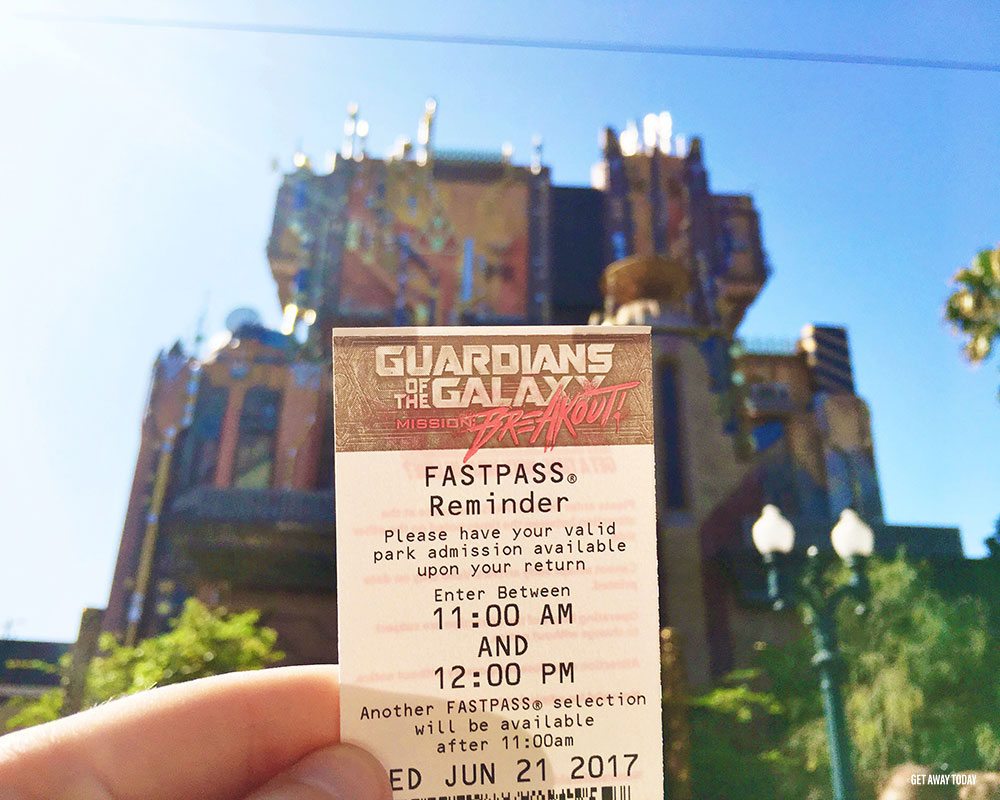 4. Evolving Disneyland - Walt Disney himself said, "Disneyland will never be completed. it will continue to grow as long as there is imagination left in the world." Even though it is hard something so beloved no longer at the park, we get to be a part of a whole new wave of Disneyland. Disney has said to expect even more out of their Marvel Universe to make it into Disney California Adventure Park over time.
5. Ride Elements - All of the same ride elements that we all love will still be there! We will just get a new and reimagined version of our favorite elevator ride.
6. FastPass - The New Guardians of the Galaxy - Mission: BREAKOUT! is eligible for use with Disney FastPass. In case you aren't aware, FastPass is a free service at Disneyland that allows you to skip the line for certain attractions. You can request a FastPass at a physical kiosk outside designated rides, or purchase MaxPass in order to electronically request free FastPass access. Read more about this service in our article entitled "Disneyland's Digital FastPass vs MaxPass: What's the Difference?"
We completely understand why there has been some controversy along with this announcement of reforming a fan favorite ride. Twilight Zone Tower of Terror has been such a landmark at Disney California Adventure park since it opened in 2004. But so much goes on behind the scenes that we will never know about that effects their decisions, like the copyright running out of the Twilight Zone registered trademark, and we are sure so much more.
Guardians of the Galaxy - Mission: BREAKOUT! Wrap-Up:
There are so many reasons to be excited, but we understand the sadness and concern some guests have. Disneyland just makes really amazing attractions that make it really hard to see them go. But remember, everything Disney does is done with such care, attention to detail and love, we aren't too worried at all for this exciting new adventure. We will keep you updated on all the new information as it becomes available.
If you want to be among the first to experience Guardians of the Galaxy - Mission: BREAKOUT!, Get Away Today would love to help get you to the Happiest Place on Earth. Book any of our
Disneyland packages
online or call our travel experts at 855-GET-AWAY.
Check out these other great articles: