UPDATED December 6, 2021: As of December 8, 2021, Disney's MaxPass and FastPass service have been replaced by Disney Genie and Disney Genie+. To learn more about this new offering, check out our in-depth article by clicking
HERE.
There have been so many changes happening at Disneyland, including the roll-out of both the digital FastPass system and MaxPass program. If you've been wondering what the difference between the two is, we've got you covered. Read on for an in-depth look at Disneyland's digital FastPass versus MaxPass on cost, procedures and more.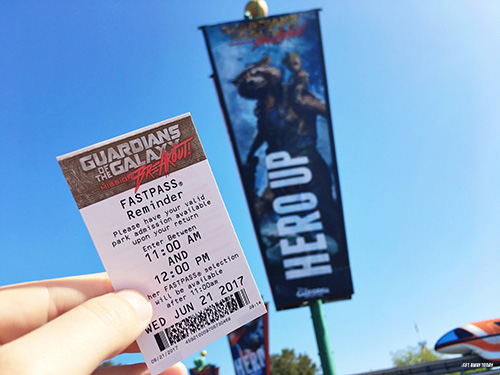 We love that the Disneyland Resort is always channging and evolving to make it as magical as possible. Recently, the parks rolled out two new systems: digital FastPasses and the MaxPass program. The digital FastPasses replaced the old paper FastPasses while the MaxPass program is a new optional add-on meant to enhance the FastPass experience.
Since the two systems began so close to each other, there have been a lot of questions. We've had a lot of guests that aren't sure which is which or what either of them really include. While we do have separate articles on each - click to read our digital FastPass article here or click to read our MaxPass article here - we wanted to compare the two side-by-side in the same article. Here is our comparison of the digital FastPass and MaxPass, broken down into our most FAQ categories:

Digital FastPass versus MaxPass: Cost
Cost seems to be the biggest question when comparing digital FastPass versus MaxPass. Let's consider the digital FastPasses first. Digital FastPasses are one hundred percent free and included in the cost of your discount Disneyland tickets. There are no additional charges to use FastPasses throughout Disneyland and Disney California Adventure Park.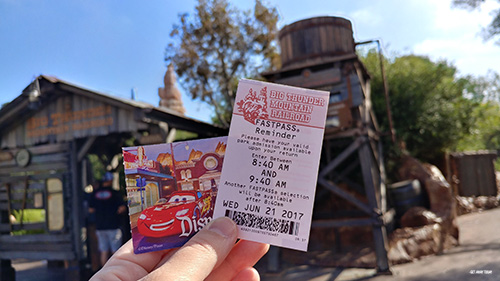 MaxPass, however, is an optional service that you can choose to pay for. It is currently priced at $20 per person per day. This is subject to change. It is not automatically included with your ticket and will need to be purchased via the Disneyland app when you are in the park. It's important to note that you do not have to purchase it for every day of your ticket. Instead, you are able to pick and choose which days – if any – you would like to add it to your ticket.
Digital FastPass versus MaxPass: Retrieval
How do you get your FastPass? That depends on whether you're using the digital FastPasses or MaxPass. If using the digital FastPasses, you'll need to visit each ride's FastPass kiosk. Here, you'll insert your park ticket and the FastPass will be digitally connected to it. Time reminder slips very similar to the old paper FastPass tickets are being printed, but that may be discontinued once the digital FastPass system has been around for a while.
For those who have purchased MaxPass for the day, you won't have to go to the kiosks at all. In fact, you'll be able to schedule your FastPasses directly from the Disneyland app on your phone. You can even schedule a FastPass for a ride in Disney California Adventure while in Disneyland, or vice versa. As long as you are in the parks, you'll be able to schedule a FastPass on the Disneyland app with MaxPass. You'll still be able to select one at a time. The Disneyland app will show you the current return times for FastPass attractions.
Digital FastPass versus MaxPass: Phones
From the previous section, we're sure you've noticed that a smart phone is needed to use MaxPass. If you are using MaxPass, you will need to have a smart phone with the up-to-date Disneyland app installed. The app is where you will scan your ticket and select your FastPasses when using MaxPass. Do you have someone in your party too young for a phone? That's not a problem – only one smart phone is needed per party to use MaxPass. Just scan every ticket into the app and you'll be good to go. The opposite – having multiple people in your party with smart phones – works as well. All you have to do is scan your ticket into your phone and anyone else's phone who may be scheduling FastPasses that day. This doesn't allow you to hold multiple FastPasses, but will connect everyone.
The digital FastPass system doesn't require a smart phone to use. All it takes is your Disneyland ticket and the FastPass kiosk machines at FastPass enabled rides. Phones are still great to bring though – especially for using the other aspects of the Disneyland app. The Disneyland app itself is free to use. You can make restaurant reservations, check wait times and even see FastPass return times.
UPDATE: You are now able to scan your smart phone to redeem digital FastPasses as well. To use this feature, you will need to make sure your ticket is scanned into the Disneyland app to link it. You still will not be able to schedule your FastPasses on the app without paying for MaxPass, but will be able to keep track of and redeem any FastPasses you have scheduled at the kiosks.

Digital FastPass versus MaxPass: Redemption
Now that you have a FastPass, you'll need to know how to redeem it depending on which system you're using. Have a digital FastPass? Simply take your park ticket to the ride and scan it at the FastPass entrance. Remember to scan your park ticket and not the FastPass time reminder – only the ticket will be accepted for entry into the FastPass line.
MaxPass users will also head to the ride's FastPass entrance. However, they have two options. They can either scan their phone (once for everyone in the party) or the park ticket that is connected to MaxPass on the Disneyland app. This makes it great for families with older kids. If you're all together, just have the phone holder scan their phone for each rider. Letting the kids have a bit of freedom? They can scan their park ticket instead to redeem the FastPass you made for them in the app earlier. Either way, don't forget to schedule your next FastPass on the app while standing in line!
Digital FastPass versus MaxPass: Availability
We've seen a bit of confusion on this aspect of the digital FastPass and MaxPass as well. Both systems will draw from the same pool of FastPasses. They both also have the same guideline of only selecting one FastPass at a time. Both your digital FastPass reminder and MaxPass will tell you when your next FastPass reservation will be available.
Digital FastPass versus MaxPass: PhotoPass
Besides the cost and need for a smart phone, there's something else to consider when looking at Disneyland's digital FastPass versus MaxPass. When you purchase MaxPass, you get more than just the ability to book FastPasses on your phone. You also get unlimited downloads of any PhotoPass pictures snapped on the day you're using MaxPass. That means you won't just save time on FastPass retrieval - you'll also have even more picture proof of all the fun you had on your Disneyland vacation.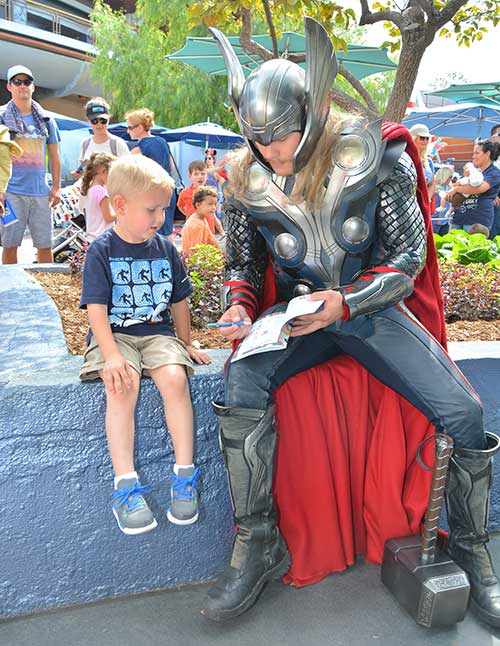 The digital FastPass system does not include PhotoPass. However, PhotoPass can be purchased separately from Disneyland directly. Prices vary based on whether you purchase it per day or per week. If you do not purchase PhotoPass, you are still welcome to use the PhotoPass photographers. They are usually more than happy to snap a picture with your own camera or phone.

To recap our look at Disneyland's digital Fastpass versus MaxPass, here are the most important things to remember:
Digital FastPasses are free and included with every Disneyland ticket. MaxPass costs $20 per person per day and is a completely optional service.
MaxPass allows you to schedule your FastPasses via the Disneyland app. If using the digital FastPass system, you will have to go to each FastPass kiosk and insert your ticket for the FastPass to be added to it.
Digital FastPasses will be redeemed by scanning your park ticket at the FastPass entrance. MaxPass users will be able to scan either their phone or their park ticket to redeem.
You will need a smart phone with the Disneyland app
The MaxPass and Digital FastPass system will draw from the same pool of FastPasses.
Digital FastPasses do not include PhotoPass. MaxPass users will have access to unlimited PhotoPass downloads for any PhotoPass pictures taken during the day they paid for the service.
Attractions and Shows available for FastPass:
Disneyland Park Rides with FastPass:
Autopia
Big Thunder Mountain Railroad
Buzz Lightyear Astro Blasters
Fantasmic!
Haunted Mansion
Indiana Jones Adventure
"it's a small world"
Matterhorn Bobsleds
Pirates of the Caribbean
Roger Rabbit's Car Toon Spin
Space Mountain
Splash Mountain
Star Tours – The Adventures Continue
TBA: Millennium Falcon: Smugglers Run
Disney California Adventure Park Rides with FastPass:
Goofy's Sky School
Grizzly River Run
Guardians of the Galaxy – Mission: BREAKOUT!
Incredicoaster
Monsters Inc. Mike and Sulley to the Rescue
Radiator Springs Racers
Soarin' Around the World
Toy Story Midway Mania!
World of Color
We hope this look at Disneyland's digital FastPass versus MaxPass was helpful and answered all of your questions. Do you have a question we didn't answer? Let us know below so we can update the article to include it.
Haven't experienced either the MaxPass or digital FastPass system at Disneyland yet? That means you need to book your next Disneyland vacation! You can get the best price on your Disneyland package when you take advantage of our discount Disneyland tickets and reduced rates for hotels near Disneyland. Book online or give our travel experts a call at 855-GET-AWAY.

Check out these other great articles: