UPDATED MARCH 2019 Make a Star Wars Disney Vacation Countdown to get your family excited for your Disneyland or Walt Disney World Vacation. There are so many Star Wars experiences at both Resorts while
Star Wars Land Disneyland
is being built. Since it opens at Disneyland May 31, 2019, now is the time to use this countdown!
The Force has been unleashed at Walt Disney World in Disney's Hollywood Studios. Along with Jedi training, Star Tours and more, you can find the all new show, Star Wars: A Galaxy Far, Far Away, where your favorite Star Wars characters recreate those classic on screen scenes in real life! Then march along with Captain Phasma and her team of Stormtroopers in the March of the First Order. To end your adventure filled day with a bang, catch the firework show, Star Wars: A Galactic Spectacular in front of the The Great Movie Ride. Be transported to the stars as the night is filled with the music, effects, and scenes from your favorite Star Wars moments. You can check out a detailed overview of all the fun in our article,
Star Wars Season of the Force Now at Disney's Hollywood Studios
.
Disneyland is home to the absolute best the stars have to offer. Catch a flight through Jakku in Star Tours - The Adventures Continue, fight the dark side at Jedi Training: Trials of the Temple, meet your favorite furry friend Chewbacca a the Star Wars Launch Bay, and so much more! But most of all, for a limited time, you can blast off on Hyperspace Mountain, which you can't experience anywhere else in the galaxy. In everyone's favorite Space Mountain, you find yourself in an epic battle in the stars between the Empire and Rebel Alliance. We are unsure when this overlay is going to disappear, so be sure to make your way to the Happiest Place on Earth as soon as possible! (Trust us, it is worth it.) You can check out all of the can't miss excitement in our article,
Six Things Not to Miss During Star Wars Season of the Force at Disneyland
.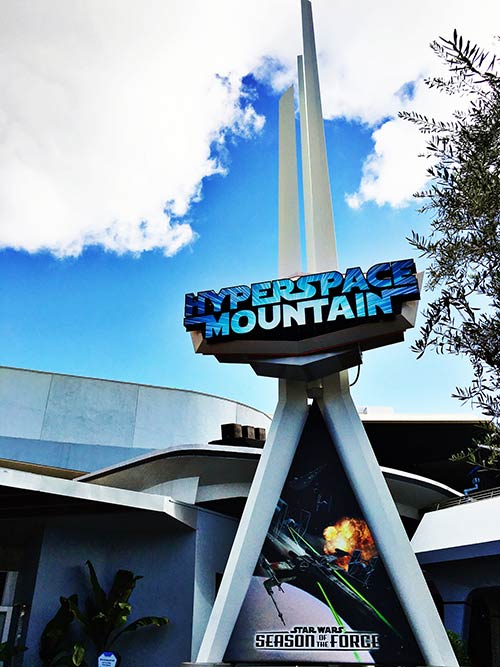 On top of all the galactic fun that can be experienced only at Disney parks, construction is underway for the new Star Wars Land at both Disneyland and Disney World. Disney released a sneak peek of the design a few days ago, and the plans are seriously out of this world. It is going to be amazing. Waiting for the new section of Disneyland to be completed is hard -- but so is waiting for a Disneyland vacation! The days seem to "Endor" forever. But, with this cute and simple Star Wars Disney Vacation Countdown activity you can watch the days fly by.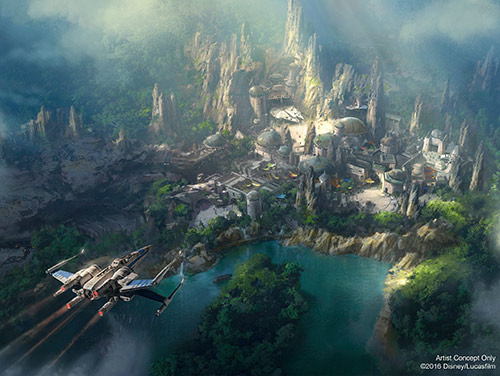 Photo Courtesy of Disney Blog ©Disney
There are five template options available for your Star Wars Disney Vacation Countdown. Print your favorite onto cardstock paper. Or, let each member of your family pick their favorite, and everyone can have their own!
Star Wars Disney Vacation Countdown Printables: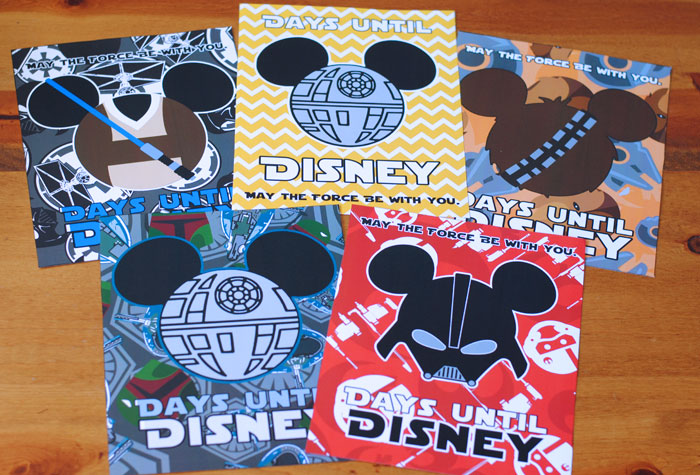 Once you've printed your Star Wars Disney vacation countdown, cut the white border off of the print. Your picture should measure 8 inches by 10 inches.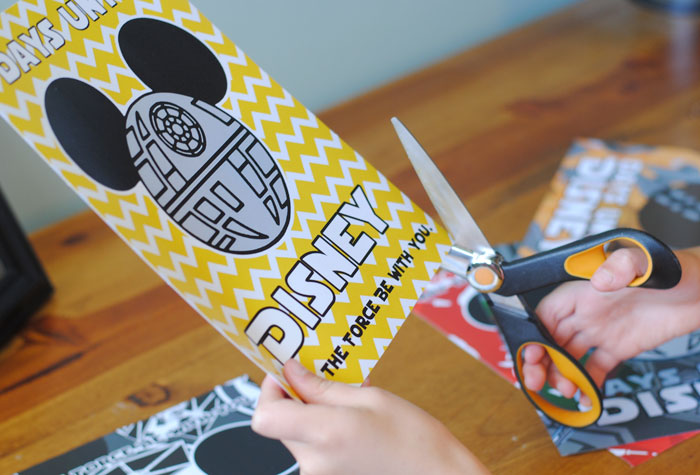 Insert the template into a picture frame and secure it in place.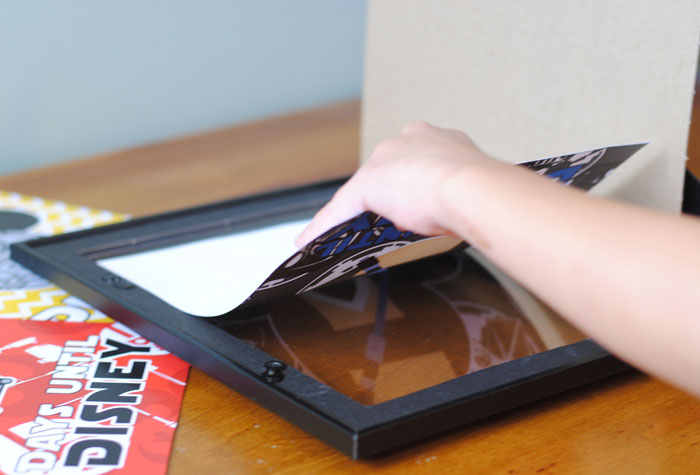 Then start counting down the days until your Star Wars Disney Vacation! We kept the text generic enough so you could easily use it for a Disneyland or Walt Disney World vacation. You could even use it for a Disney Cruise if you are going on one of the special Star Wars at Sea Disney Cruises!
Write the number of days you have before the trip begins onto the glass of the picture frame using a dry erase marker. Each day, erase the old number and write the updated count.
I hope that your Star War Disney vacation countdown goes by at Light Speed and that your little Jedis have a fun time keeping track of the time.
If you haven't booked your Star Wars Disney vacation yet, we'd love to help! Our team knows all of the ins and outs of the Disneyland Resort in California and the Walt Disney World Resort in Florida. Book your Disney vacation online or call our Disney Experts at 855-GET-AWAY.