Planning a Surprise Trip to Disneyland or Disney World? Make the vacation surprise special with these sweet Disney True Love's Kisses. Free printable and instructions provided.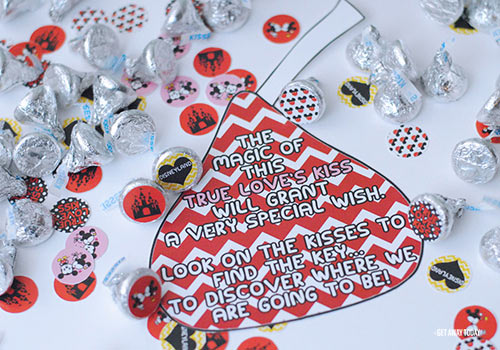 Who wouldn't love to surprise their family with a trip to the Happiest Place on Earth? The excitement and joy of revealing a surprise trip to Disney is so magical. I love creating ways to reveal a Disney vacation that are simple, cute and inexpensive. This True Love's Kiss printable is all that and more! Be prepared to get many real hugs and kisses from your family in return when they realize they are headed to Disneyland or Walt Disney World. You will be sure to savor the sweet memory forever! The chocolate kisses, however, won't last quite that long.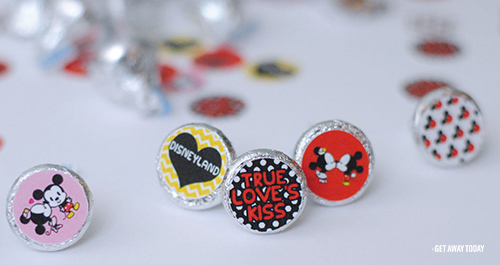 To get your True Love's Kiss Surprise Trip To Disney ready, just follow the simple instructions below.
Surprise Trip to Disney Printables: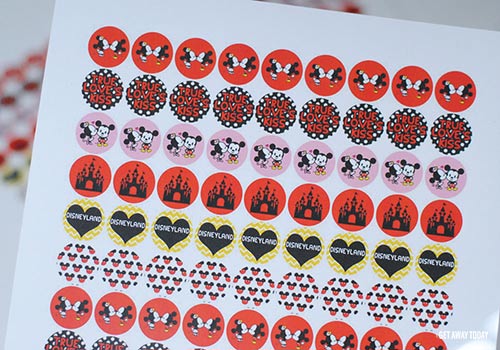 You will need to cut out all of the little circle Surprise Trip to Disney kiss pictures from the paper. It would be extremely helpful to use a circle punch cutter. If you want to purchase one for this project, you can order this one from Amazon. It is a 3/4 inch size circle paper punch. I checked for one at a few local craft stores and wasn't able to find that size. So, I had the pleasure of cutting them out by hand with scissors. It actually didn't take as long as I thought, so do not fear if you have to do it as well. The circles were cut in no time.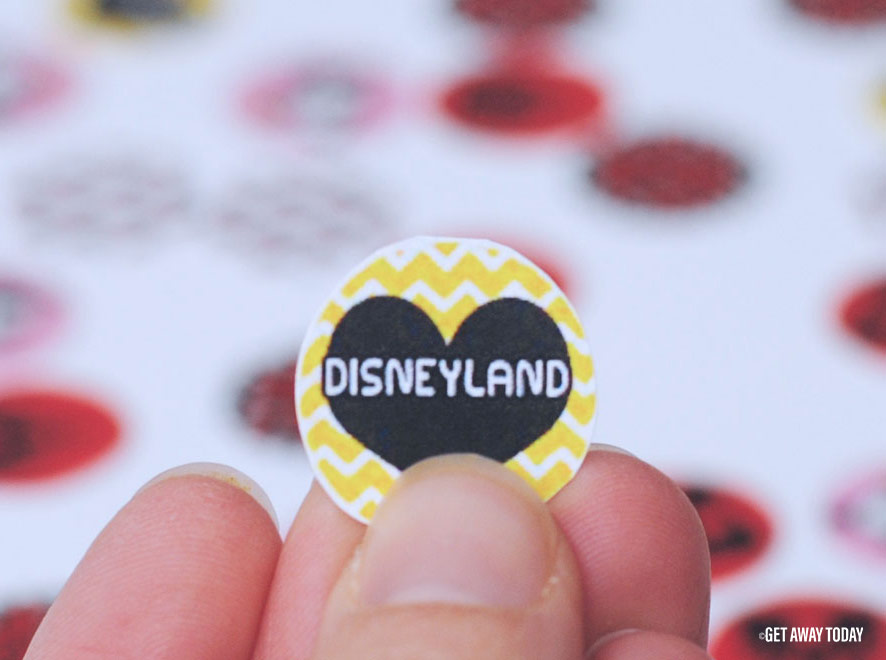 The True Love's Kiss circles are designed to fit on the bottom of chocolate Hershey Kisses. You can get all sorts of fun colors of Hershey Kisses now. I was tempted to try the red ones for this project, but then settled on the classic silver wrapper.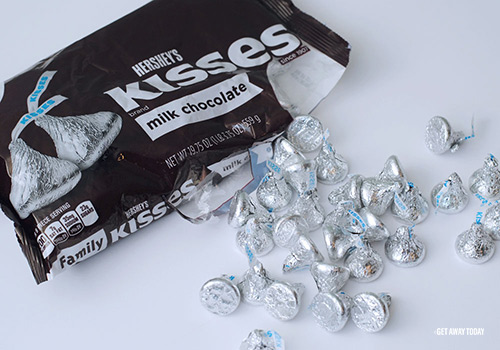 Stick one circle onto each Kiss. I used double-sided tape and it was awesome. I love not having to make a circle loop like regular scotch tape requires. Just cut a small square of double-sided tape and place it on the bottom of the Kiss. Place the circle paper onto the tape and it sticks perfectly!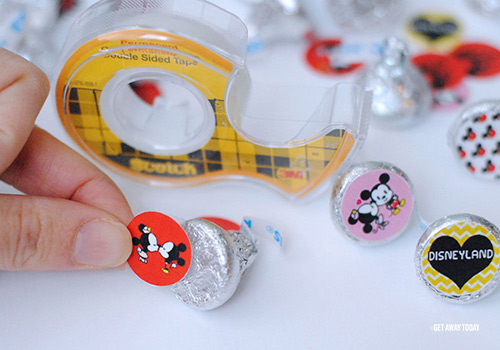 Repeat the process about fifty times and you are done! If you want to make even more True Love's Kisses you can print additional Surprise Trip to Disney template pages.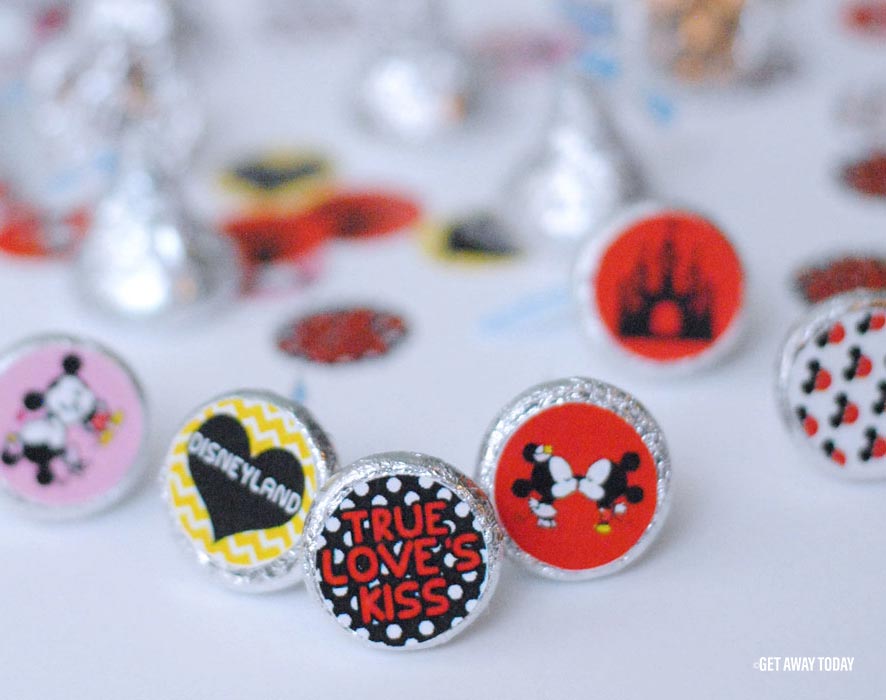 The Surprise Trip to Disney note makes the whole vacation reveal come together. It reads, "The magic of this true love's kiss will grant a very special wish. Look on the kisses to find the key...to discover where we are going to be!" The key is of course, Disneyland or Disney World. So exciting!
Cut out the Surprise Trip to Disney note and place it with the decorated chocolate kisses. You can decorate your children's beds with the Kisses or place them in a gift box or bag. Spread the Kisses out all over your living room floor! Be creative. Like I said before, be prepared for some real kisses in return! A surprise trip to Disneyland always generates plenty of hugs and kisses.
I hope this free printable makes your vacation reveal extra sweet! There certainly is magic in true love's kisses. The love you feel for your family will only grow as you experience Disneyland or Walt Disney world together. There is something truly unforgettable about the Happiest Place on Earth.
There is no better gift than a surprise trip to Disney! And of course, the best place to start the surprise is with Get Away Today. Book our
Disneyland packages
online or call our travel experts at 855-GET-AWAY.