Getting ready for your Sandals or Beaches vacation to Jamaica is an exciting time. Once you've narrowed down which resort you'll be staying at, when you'll be going and have everything booked, the fun begins. As your travel expert, we want to share our experiences so you know what to expect for your vacation. We've put together some tips to make your Sandals or Beaches vacation in Jamaica go as smoothly as possible:
First, you'll want to bring layer options in your carry on. You'll have sunny Jamaica on the brain, but planes can be chilly. When traveling to somewhere warm, it is nice to switch that sweatshirt out for a cooler top. You'll also want to wear shoes that are easy to take on and off throughout security.

Keep a paper copy of your itinerary and a pen close by. You'll be given a customs declaration form on the plane to fill out. If you rely solely on your mobile apps for your flights and other travel information, it can be difficult to gather all the information you need.

Get a pass for Club Mobay, the VIP lounge at the Montego Bay Airport. You can purchase a pass online before you go for approximately $30 per person each way and it is worth every penny. Upon arriving, you will be greeted by a Club Mobay representative and escorted through Immigration. You can breeze through the line that normally takes an hour or longer in about 15 minutes. Club Mobay is also great for your departure flight offering a very comfortable lounge to wait for your flight rather than the airport gates. The Club Mobay Lounge offers free wifi access, phone calls to U.S. landlines, shower facilities and even complimentary drinks and snacks. Like I said, worth every penny.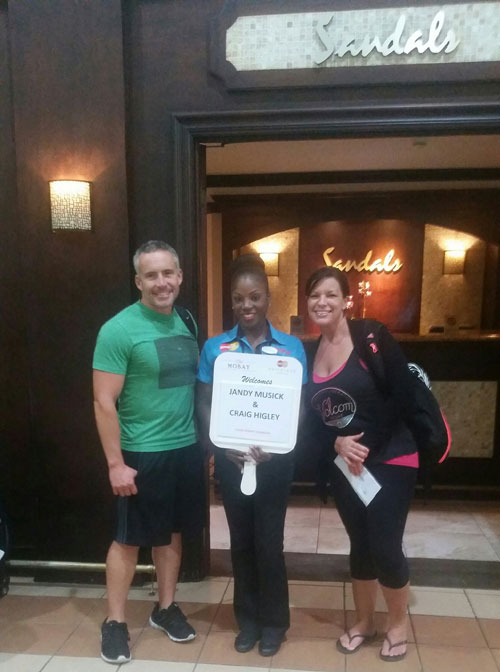 When going through the Immigration line, think the "Soup Nazi" from Seinfeld... "No stamp for you!" Be ready, have your forms filled out completely and make a habit of handing your passport over open to the picture page. If you are ready, the process is simple and quick.

Once clearing Immigration and Customs, you'll turn the corner and literally run right into the beautiful Sandals Lounge. You will be greeted and encouraged to relax enjoy complimentary refreshments while you wait for your shuttle bus. As an FYI, the luggage attendants and shuttle drivers are not employed by Sandals, so they will be the last people you'll tip before stepping foot on property.

The drive to each of the Sandals Resorts is pleasant. Mine was filled with local knowledge and Bob Marley music. In Jamaica there are two Beaches Resorts and several Sandals Resorts. Depending on which resort you booked, your ride will range anywhere from 10 minutes to two hours from the airport. Transportation to and from the Sandals and Beaches Resorts is always included. There are often options of private luxury sedan services if you would prefer skipping the shuttle all together, and we can help arrange that if you're interested.

Once you arrive at your resort, make sure you check out all of the activities. Each resort will offer scheduled tours of the property, and let you know about the various competitions, beach sports, water activities and more. Some of the Sandals Resorts in Jamaica allow you to enjoy the amenities at neighboring Sandals Resorts, so it's worth checking them out too.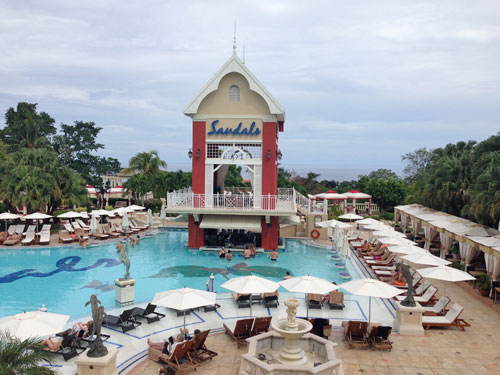 Take advantage of as many activities as you can. While at Sandals Whitehouse, I was able to go snorkeling, which was absolutely amazing. The water was crystal clear and the reef was beautiful. I can not even count how many different types of fish I was able to see. The water activities such as snorkeling, glass bottom boat tours and diving are all included, but require an advance reservation, so plan accordingly. Your Butler or Concierge desk can help you with these times as well. There are usually three times for each activity every day. Water sports such as sailing, kayaking and paddle boarding are all on a first come first serve basis, so I recommend to do such activities earlier in the day to avoid a possible wait time. I have never seen such calm oceans, so not having to struggle with waves made the kayaking a very laid back and enjoyable experience. The water activities and sports are a must for anyone staying at a Sandals or Beaches property.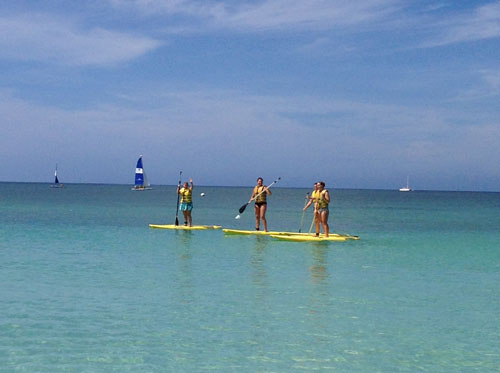 Have a nice night out... or have every night be a nice night out. Some of the higher end restaurants require a reservation. There is no limit to how many times you may dine at each restaurant, so if you enjoy an upscale evening, make reservations. It's a good idea to keep a night or two open for a chill time at the beach.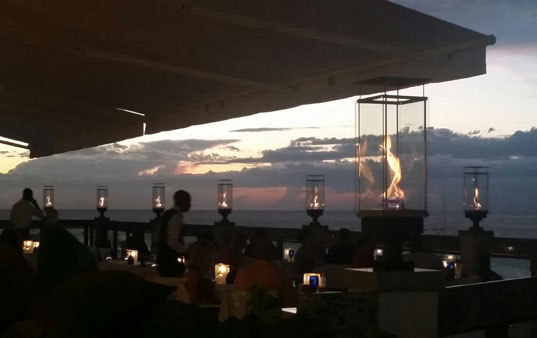 Most of all, enjoy! Soak in everything while you are there and make memories that will last your lifetime.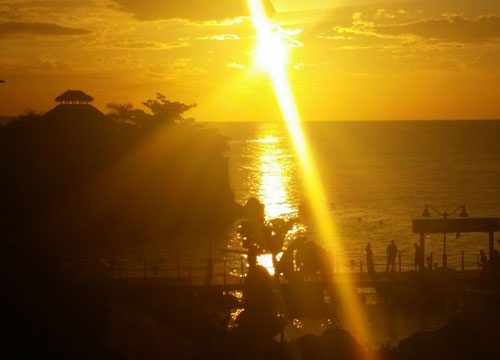 If you haven't booked your Sandals or Beaches vacation yet, I hope this inspires you to book one! We've been to the resorts and can help you find the perfect fit for your dream Caribbean vacation. We'll also make sure you find the best deal, whether it's large discounts off of regular rates, airfare credits, or free nights, we'll make sure you get the lowest price. You can browse the resorts online or give any of our Sandals specialists at call at 855-GET-AWAY.

Check out these other great articles: