Whether you are a witch, wizard or muggle, magic is everywhere at The Wizarding World of Harry Potter. At Hogsmeade and the new Diagon Alley, you will be transported straight into the world of Harry Potter we all know and love. For those of us still waiting to receive our letter from Hogwarts, this is our best chance to experience the mysteries, excitement and adventures of the wizard world.There is so much to do and see with something for everyone in your family! Whether it be thrill rides or finding hidden secrets or just soaking in all of the detail, The Wizarding World of Harry Potter is unlike anything you have ever experienced.
No need to turn to page 394, we have all the information right here to help make the most of your Universal Studios Orlando vacation. As Albus Dumbledore said, "Let us step into the night and pursue that flighty temptress - adventure." So grab onto your robes and let us dive into the Top
7
Things to do at The Wizarding World of Harry Potter!
Here is a quick video to get started:
#1: Harry Potter and the Escape from Gringotts
In this 3-D action adventure with a bit of roller coaster thrown in, you are in for the ride of a lifetime. Taking on trolls, dragons, Bellatrix and even Voldemort himself, you must find a way to make a safe return with the help from Harry, Ron and Hermione.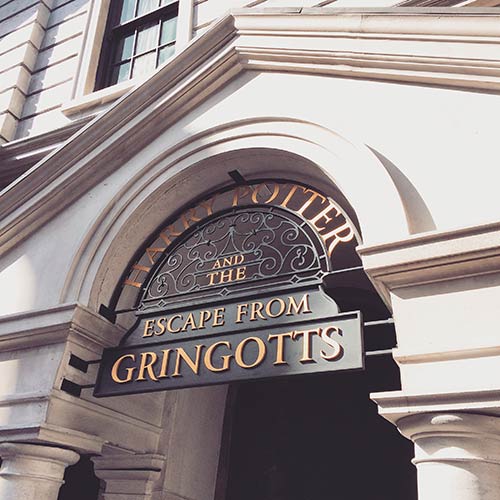 The line is worth experiencing in and of itself! You start your journey outside of the fortified Gringotts bank. The outside walls are lined with posters and warnings about the contents inside of the vaults. Next you make your way inside to the first floor of Gringotts itself. Beautiful marble covers every surface and giant columns stand tall in the halls of this enormous bank. Straight out of the Harry Potter films, you will next enter the main hall where the goblins are hard at work. With incredibly life like animatronics and multiple massive chandeliers, you are completely immersed in the world of Gringotts. Once you make it past all of the goblins watchful eyes, you are greeted by Bill Weasley who will get you prepared to take the journey into the depths below. You now make your way to the elevators where you are transported thousands of feet underground to where you will begin your dangerous adventure.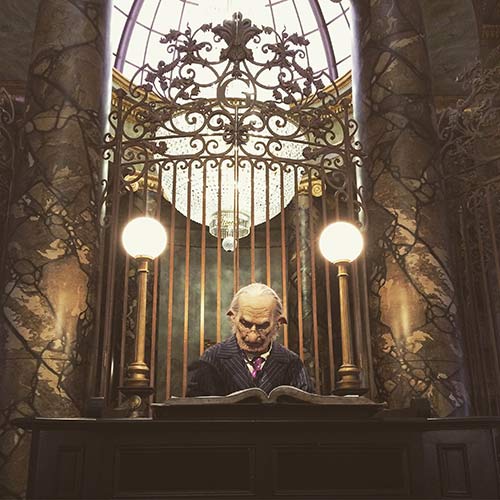 #2: Dragon Challenge
Located in the heart of Hogsmeade, you have the chance to test your hand against a dragon. Take on either the Chinese Fireball (red) or the Hungarian Horntail (blue) in the first challenge of the Triwizard tournament! This inverted coaster twists and turns as your feet dangle freely over Hogsmeade. Throught the line you can find Arthur Weasley's car, signs of support for the Triwizard champions and even the Triwizard Cup itself! This thrilling roller coaster lets you take on a dragon of your choice in a battle of epic proportions.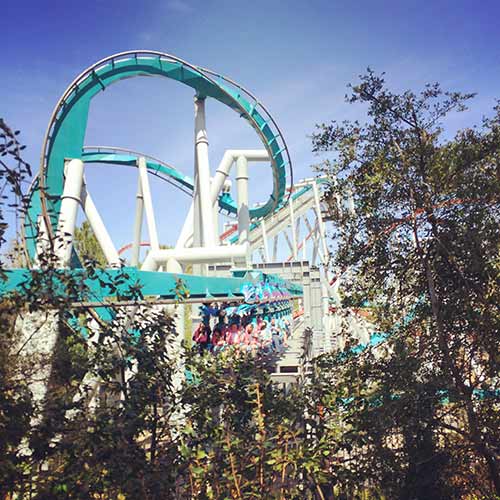 #3: Hogwarts Express
You can now take the train ride you have always dreamed of. Hop aboard the Hogwarts Express to travel from King's Cross to Hogsmeade Station! This ride is exclusive to Park to Park ticket holders because you will travel from Universal Studios to Islands of Adventure. Each way you travel is a different experience, so definitely worth riding more than once.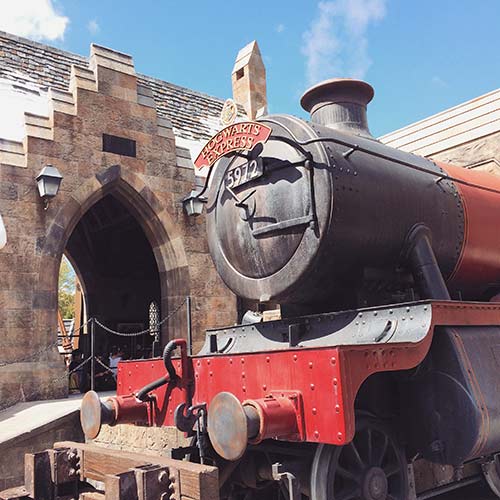 At King's Cross Station you can actually pass through the wall onto Platform 9 3/4! You can feel the same excitement of traveling to Hogwarts for the first time or returning home after the school year. The line and ride are filled with surprises, so be sure to keep your eyes peeled. You never know what or who you might see.
#4: Butterbeer
This tasty treat is one of the many incredible things exclusive to The Wizarding World of Harry Potter! This delicious concoction is described as a kind of cream soda/butterscotch flavor. You can try this one of a kind drink in regular, hot or frozen tempuratures, each with their own unique flavor. We first tried Frozen Butterbeer and we were hooked! We couldn't get ourselves to try anything else because it was so good! I am sure the regular and hot Butterbeer are amazing too, but I highly recommend you try it frozen.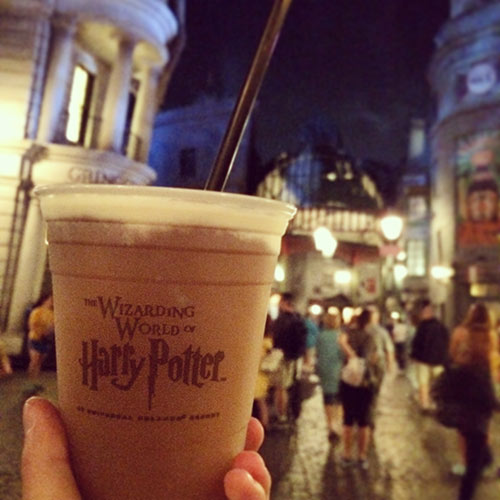 #5: Ollivanders
Since 382 B.C., Ollivanders has been crafting the finest wands in all of the wizarding world. And now you have a chance to purchase a wand from the famous crafters shop in Diagonal Alley! You have your pick of replicas from the movies (for just about every character you could think of), as well as new interactive wands! With the map that comes with your interactive wand, you can find specified locations throughout the park to cast real life spells! With just the right wand movements and correct phrases, you can bring the magic to life! And that's not all! As we all know, the wand chooses the wizard - now you can experience your own wand ceremony and purchase your very own unique wand from Ollivanders!.
#6: Harry Potter and the Forbidden Journey
Inside the Hogwarts castle, you fly with Harry and his friends through this death-defying adventure. Taking on giant spiders, dragons and even dementors, this is a true test of your wizard abilities and courage. Again, the line is just a much a part of the experience. You wind through the halls of Hogwards taking in all the moving portraits and the atmosphere of the historic castle. You cross paths with the likes of Professor Dumbledore, Harry, Ron, Hermione, The Sorting Hat and many others. It is worth riding multiple times just to walk through the halls of Hogwarts and discover more hidden magic.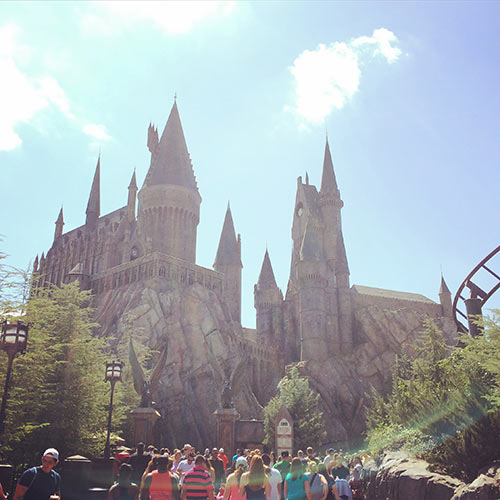 #7: Hidden Secrets
You won't need to use Alohomora to unlock some of the secrets in The Wizarding World of Harry Potter - here are some fun Easter Eggs you can check out:
There is a traditional telephone booth right outside King's Cross station. If you go inside and dial 62442 (MAGIC) you will be connected with the Ministry of Magic!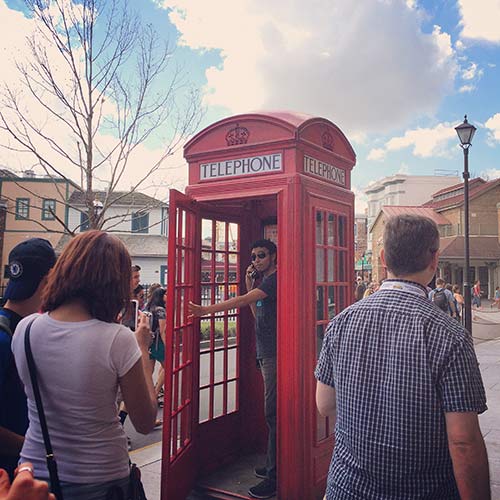 Every 15 minutes or so, the giant dragon perched atop Gringotts in Diagon Alley spits giant flames of fire!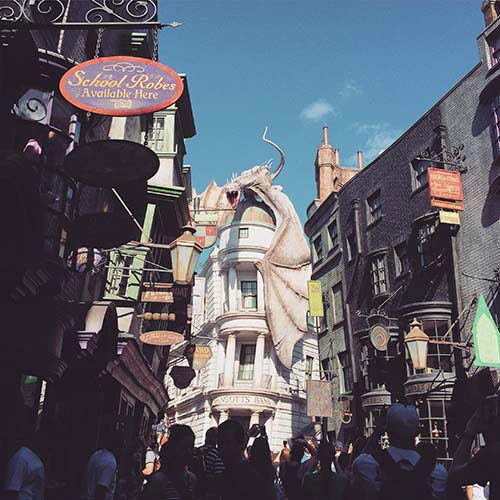 If you enter the bathroom in Hogmeade, you will be greeted by a familiar voice. Moaning Myrtle continues wailing away and haunts the stalls of both the men's and women's restrooms.
Outside the entrance of Diagon Alley, you can check out the Knight Bus! With the conductor and Dre Head waiting outside, you are in for some fun and crazy conversation. Also if you walk behind the bus, you can see rows of beds inside.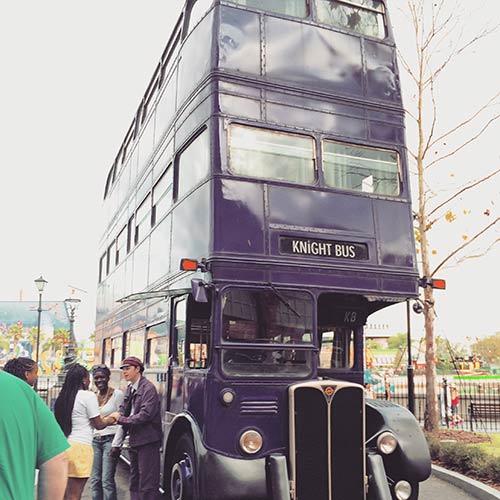 At entrance to the Black residence at 12 Grimmauld Place, if you look closely, Kreacher the House Elf can periodically be seen peaking through the curtains.
Make your way to the Gringotts Money Exchange and you can turn your dollars in for some Wizard Bank notes! (These can be used as currency inside The Wizarding World of Harry Potter or kept as a souvenir.) And be sure to ask the Goblin in charge a question, he might just answer you.
In Diagon Alley, if you take a certain turn, you might find yourself in Knockturn Alley. Filled with the Dark Arts and shops like Borgin and Burkes, there are plenty of evil mysteries to discover.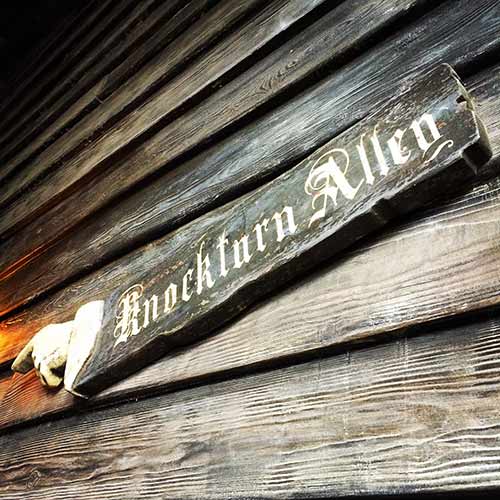 Do we continue to love The Wizarding World of Harry Potter after all of this time? Always. It will remind you of all the reasons why the Boy Who Lived means so much to so many people and you will fall in love with the world of Harry Potter all over again.
In the words of J.K. Rowling, "Hogwarts will always be there to welcome you home." We couldn't agree more. Book your
Universal Studios Orlando vacation
online or call our travel experts at 855-GET-AWAY.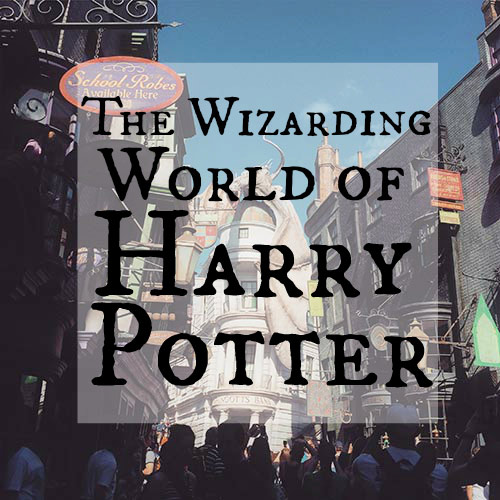 Check out these great articles: