If your trip to Universal Orlando is right around the corner, you're likely scouring the internet for all the tips and tricks to make it the best one yet. Look no further! We've gathered our top Universal Orlando tips for inside the parks, including how to save money.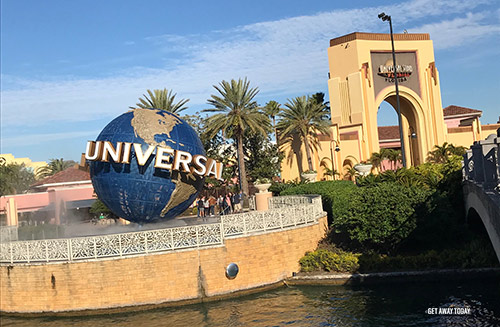 The Universal Orlando Resort has become its own destination vacation, where muggles, wizards, movie stars, Minions and more can all have fun. If you're still planning out your Universal trip, head over to our article on the best planning tips for Universal Orlando. If the planning has been done and you're looking for advice for while you're in the parks, stay right here. We're going over our top Universal Orlando tips for inside the parks. Tips that will help you have more fun, save money and even get through lines faster. So buckle in, keep your arms and legs in at all times, and enjoy!
Top Universal Orlando Tips for Inside the Parks
Get there early.
This could be considered the best tip for any theme park if we're being honest. Getting to the park early and taking advantage of that first hour or so is always a good idea! No matter how many times this is shared, the parks are always the least busy right at opening. And we get it... waking up early on vacation is hard. But it is so worth it. Getting there early gives you the opportunity to ride what you'll suspect are going to be the busiest rides. In Universal Orlando, that's typically any of the Harry Potter attractions and the big rollercoasters – like the Incredible Hulk Coaster in Islands of Adventure and Hollywood Rip Ride Rockit in Universal Studios Florida.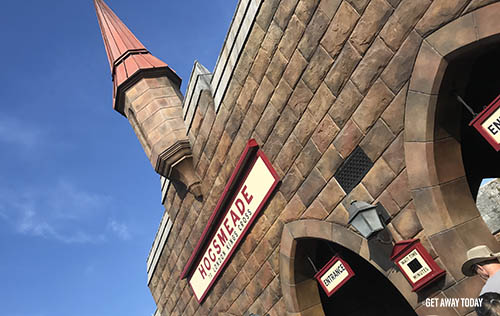 Download the app.
Did you know that Universal Orlando has their own app? They do, and you'll definitely want to use it while at the resort. The app is a lifesaver, since it not only shows ride wait times, but also times for shows and where you can find certain characters. You can even browse the dining options and menus on the app. Just don't forget to bring a portable charger as the app, combined with all that time taking photos of your amazing trip, can quickly drain your phone battery.
Check the schedule and plan accordingly.
Whether you're using the app or a paper schedule, make sure to take a look as you start your day. Mark off things you want to do, like shows and character experiences, and plan your day around those. If you spend one day experiencing the shows, spend the next riding some of the most popular attractions during those times. This is a great way to potentially avoid longer wait times while other guests are enjoying the entertainment. It's another great reason to spend at least three days at the Universal Orlando resort as well – you won't want to miss out on the entertainment or rides!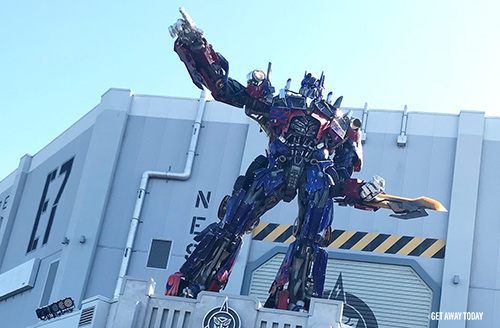 Party at CityWalk!
It's true, you're likely to spend most of your trip in Universal Studios Florida, Islands of Adventure or Volcano Bay. But a great Universal Orlando tip is to take the time to explore CityWalk. The gigantic area sprawls between Universal Studios Florida and Islands of Adventure, offering so many things to do. If you're hungry, you can pick anything from five-star chef experiences to value favorites. The same goes for shopping and entertainment – there's something for everyone at CityWalk. I always recommend giving yourself at least a night, if not an entire day, to experience CityWalk and all of its diversity.
Use child swap if applicable.
One of the best Universal Orlando tips is that it's a park for the whole family! Many people assume Universal is only for older kids and adults. They don't realize just how much there is to do for little ones or that there's child swap. When your tiny tots aren't playing at Seuss Landing or Woody Woodpeckers' Kidzone, you'll be able to use Universal Orlando's child swap program to ride your favorite rides.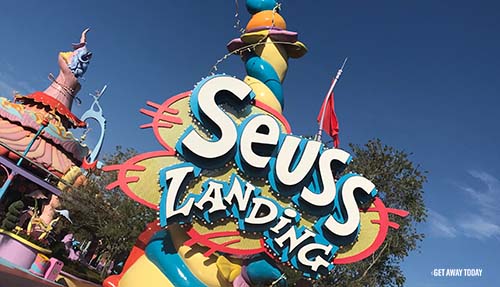 To take advantage of child swap, have everyone in your party head to the entrance of the attraction and meet the employee there. Let them know that you want to use child swap and you'll be able to enter the ride. Everyone will need to wait in line, but once at the front, the parent staying back with the child will be taken to the waiting area while the other parent waits. Once that parent is off the ride, they'll go and switch places with the waiting parent.
Perhaps one of the best parts of child swap is that there's usually something fun to keep the little ones distracted. For example, while your group is waiting and riding on the Harry Potter and the Forbidden Journey, the attraction plays the first Harry Potter movie in their waiting room. If you think that the switch-off will be a bit unsettling if your child is expecting to stay with both parents, you can practice that moment at home before you go, or explain it while in line.
Bring snacks.
Let's face it, theme park food can be expensive. A great Universal Orlando tip for saving money is to bring in your own snacks and water. Things like trail mix, protein bars and fruit snacks are great for munching on while in line or enjoying a parade. Just make sure to keep the weather in mind – fruit snacks and anything with chocolate probably aren't the best idea for hot summer days. Don't forget your water bottle either. You'll want to stay hydrated and can easily refill throughout the parks.
Share food.
If you are going to eat at the resort (which I highly recommend at least once a day), don't be afraid to share food. Many of the restaurants offer large portions that can be split between kids or even two adults, depending on the meal. You'll also find some great snacks throughout that can be split up easily. One of my favorites is the giant pink-iced donut from Lard Lad Donuts in the Simpson area at Universal Studios Florida. This ginormous snack can easily be shared with the whole family.
Park-to-park is a must.
Whether you're a Hogwarts alumni or muggle, this Universal Orlando tip is a must. A park-to-park ticket allows you to not only visit the two parks in one day, but also ride the Hogwarts Express between them. If you love Harry Potter or even just love when parks pay attention to the tiniest of details, you don't want to miss this train ride. In addition to being completely immersed in Harry Potter, the train ride is perfect for resting your feet and enjoying a frozen Butterbeer! Make sure you ride it both ways as the interactive elements change depending on which direction you're going.
Meet characters.
Universal Orlando has a ton of characters that make appearances throughout the day. On my last trip, I saw Poppy and Branch from Trolls, Kung Fu Panda, Beetlejuice, Homer Simpson, Scooby Doo and his gang, Wolverine, and so many more. Many of the characters can be found walking throughout the park, especially Beetlejuice, he loves to sneak up on guests! Other characters have set locations and times. Make sure to check your park map or the park app for more information each day of your stay. I've noticed that many people don't realize how many characters you can find at Universal Orlando. The experience of meeting them definitely adds to any trip.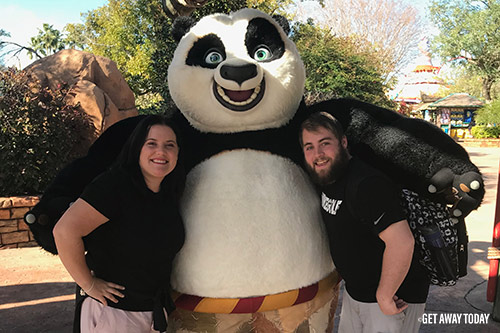 Experience Volcano Bay.
Since opening last summer, Volcano Bay has quickly become one of the most popular waterparks. It is open yearround, so no matter when you are traveling, make sure you add the park to your to-do list. The park features four themed areas based off Polynesian islands and uses a unique system called TapuTapu. TapuTapu includes wearing a bracelet that you then use to scan at the different waterslides and hold your place in line. You'll be able to spend all that waiting time relaxing in the lazy river or slurping a fun drink instead! Once your time comes up, you'll just head to the ride and get right on.
Your TapuTapu also lets you make charges to a connected card so you don't have to worry about carrying a wallet. As a tip, make sure to let the Volcano Bay employees know whether to include charging privileges on your kids' wristbands or not. You'd be surprised how much can be spent on ICEEs and hot dogs!
Express Pass is great for busy days.
Arriving to the parks on a busy day can seem daunting, but the crowds don't have to affect your vacation negatively. Besides arriving early and planning your day around the schedule like we mentioned before, you might want to consider adding Express Pass. It can be expensive – particularly if you have a larger family – but more than worth it if you're able to get everything done in much less time. This is especially a great tip if you're attempting to experience the Universal Orlando Resort in a single day. This isn't something we recommend because of all there is to see and do, but understand time constraints. Don't forget that some on-site hotel options offer this is a bonus for booking them as well! Make sure to ask about this kind of extra when you book your vacation with Get Away Today.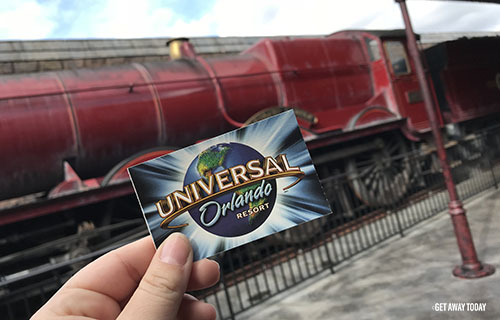 Don't miss the details.
Universal Orlando has some of the best theming and atmospheric details throughout, so paying attention to said details is a huge tip! For example, you could notice a certain ornery elf as you leave London and the Knight's Bus behind. Or maybe details from some of your favorite movies – like a hanging shark or specific building front – will catch your eye as you walk through the resort. Just make sure to really enjoy and soak in the atmosphere at Universal Orlando, especially when you wander through Diagon Alley or Hogsmeade.
Now that we've come to a complete stop, let us know what your favorite Universal Orlando tips were below. Do you have any you'd add?
To start planning your next Universal Orlando vacation, contact Get Away Today. Our travel experts have all the tips and tricks to make your vacation the best. Plus, our discount tickets and packages will help you have enjoy the movie magic while saving! Book online now or give our office a call at 855-GET-AWAY.

Check out more Orlando vacation planning tips: