UPDATED December 6, 2021: As of December 8, 2021, Disney's MaxPass and FastPass service have been replaced by Disney Genie and Disney Genie+. To learn more about this new offering, check out our in-depth article by clicking
HERE.
Did you know you can use MaxPass during Holidays at the Disneyland Resort? We couldn't be more excited if we tried. We've put together some of our best tips for using MaxPass during Holidays at the Disneyland Resort.
Holidays at the Disneyland Resort are truly one of the most magical times of year. They've also been one of the busier. But this year, the new MaxPass service is a game changer for families. If you've always wanted to experience the Merriest Place on Earth, but have been concerned about crowds, THIS is your year to go. Check out our tips for using MaxPass during Holidays at the Disneyland Resort.
1. Make sure you have the Disneyland app already downloaded to your smartphone before you enter the gates. I recommend downloading the app at least a week before you travel and scanning your park tickets into the app the night before you enter the park. That way you'll be ready to go first thing in the morning. Plus, playing with the app before your vacation will get you familiar with the parks and even more excited for your vacation!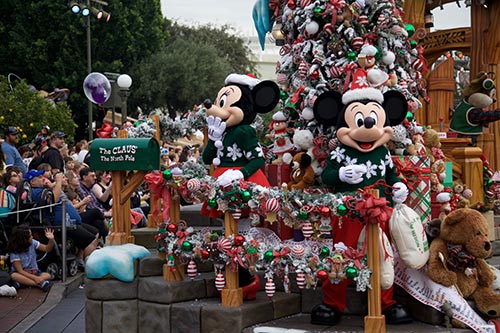 2. Get to the Parks as early as possible - preferably half an hour before opening. Not only will you get a head start on your day, but the MaxPass service can sell out. You'll want to add it ($20 per person per day) as soon as you enter the gate. You can't make your first FastPass selection until your ticket is scanned into one of the Parks, so arriving early is key.
3. Make your first two FastPass selections wisely. This means making reservations for the most popular FastPass attractions first. In Disneyland, the most popular holiday FastPass attraction is Haunted Mansion Holiday. Space Mountain, Indiana Jones and "it's a small world' Holiday are other great choices.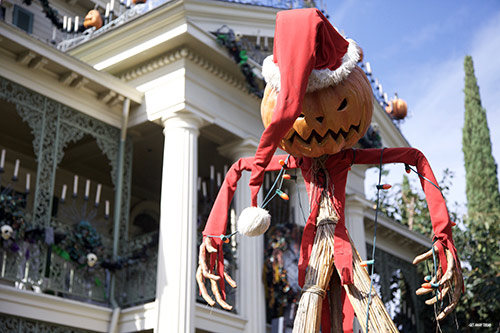 In Disney California Adventure Park, Guardians of the Galaxy - Mission: BREAKOUT! and Radiator Springs Racers are two of the most popular FastPass attractions. California Screamin' will close forever on January 8, 2018 before it gets remade into the Incredicoaster for Pixar Pier, slated to open next summer. If you want to ride California Screamin' one last time, get a FastPass for it!
4. Pay close attention to the time you can get your next FastPass selection. When you select a FastPass with MaxPass, you'll see what time your next FastPass will become available. Set an alarm on your phone so you don't waste any valuable time. Your next FastPass will be available either after you've used your active FastPass, or 90 minutes from when you made a FastPass reservation. Whichever comes first. With Disney's traditional FastPass service, you normally have to wait two hours before getting your next FastPass. Take advantage of the shorter 90 minute window time to make even more FastPass reservations by using MaxPass during the holidays.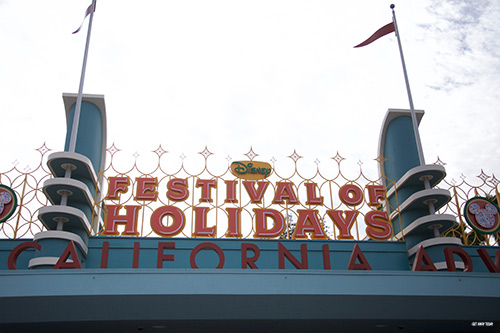 5. Don't worry about having MaxPass for every day of your vacation. One of the most fun things about visiting during Holidays at the Disneyland Resort is the entertainment. And you don't need a FastPass for most of it!
Spend at least one of your days using the traditional FastPass system for a few of your favorite attractions and spend the rest of your time enjoying the entertainment. Get a spot for "A Christmas Fantasy Parade" on Main Street, U.S.A. and Believe... in Holiday Magic fireworks. Spend hours celebrating at Festival of Holidays at Disney California Adventure Park. Don't miss the Disney ¡Viva Navidad! Street Party, the Holiday Toy Drummers and all 12 of the kiosks at the Festive Foods Marketplace.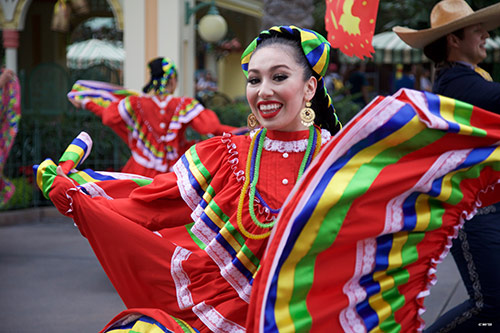 5. Wear your Christmas best (or ugly sweaters) on one of the days that you're using MaxPass during Holidays at the Disneyland Resort. Since the MaxPass service includes free downloads of all PhotoPass pictures for the day, you'll have some festive fun moments captured forever!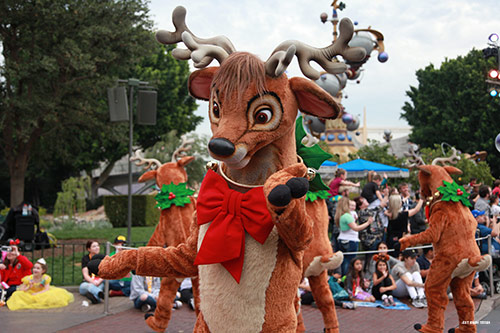 This is sure to be your best vacation yet by using MaxPass during Holidays at the Disneyland Resort. If you haven't booked your holiday vacation yet, there's still time! When you use our 4th night free specials combined with our 3-Day Disneyland Resort Park Hoppers for travel during the holidays this year, you can go for as low as $400 per person! Click here for all of our free night specials and get ready to make memories with your family at the Merriest Place on Earth.

Check out more holiday fun: