Ahoy there Matey! If you are on a quest for a fun way to surprise your jolly crew with a family vacation, then look no further. We have created a complete vacation surprise scavenger hunt for you to employ! There is no greater treasure in all the high seas than a trip to the Disneyland Resort. The experience and memories you will make on your adventure to the Happiest Place on Earth will be greatly treasured. Savvy?

Avast ye! If you are ready to send your crew on an incredible adventure, lets weigh anchor and hoist the mizzen, or in other words, let's get started.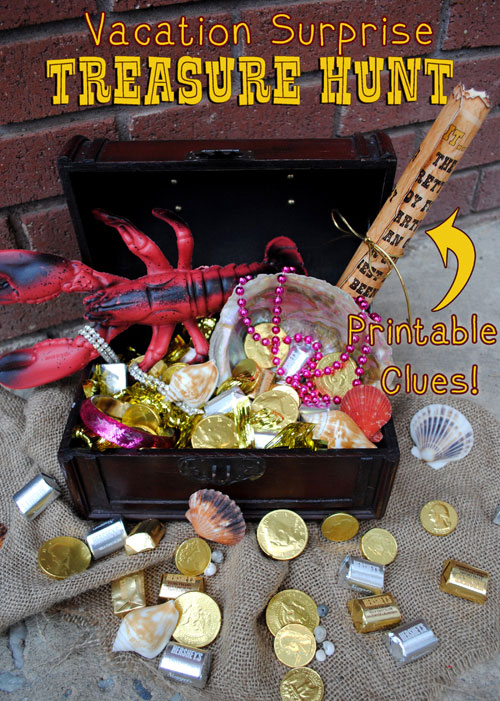 First, print off the instructions and clues from our site. There is one introduction letter, eight generic clues (Page 1, Page 2, Page 3 & Page 4), and a poem to hide in your treasure box announcing your upcoming Disneyland vacation!

I printed mine on a cream colored card stock.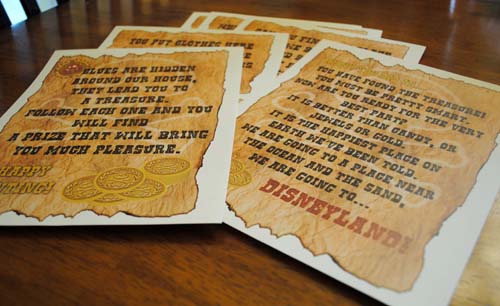 Cut out each clue following the outline of burnt edges.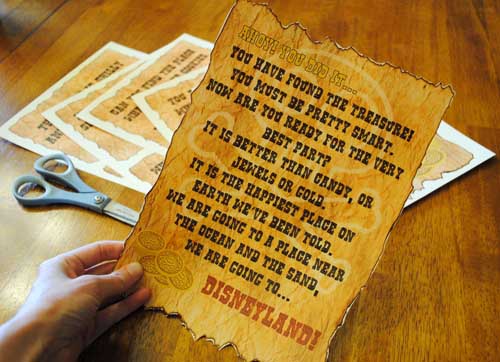 The clues will lead your little scallywags on a scavenger hunt through your home. You will have to secretly hide the clues in advance in their designated places. You will be able to figure out where they go when you read the clues!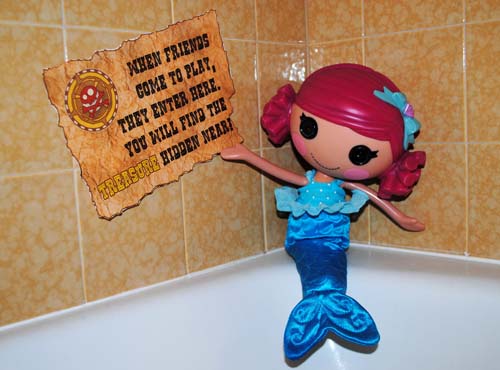 After all your clues are hidden, you will want to place your treasure box at the end of the hunt. In this case, the hunt ends on the front porch. It is really quite fun loading the treasure chest with gold, jewels, and other trinkets and treasures. I found some golden tinsel at the dollar store to put in the bottom of the treasure chest to make it look sparkly and full. Then, I added some chocolate nuggets and chocolate golden coins. They are both shiny and delicious. I also found some fake jewelry, skull straws, a lobster, and some sea shells to add to the loot. Be sure to include the Disney Vacation letter as well. It is a fun poem announcing your upcoming trip to Disneyland!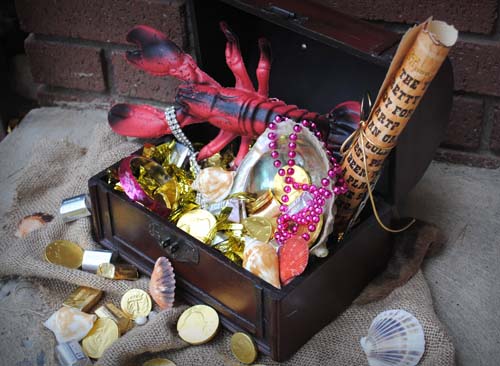 To start the hunt, read the introduction letter and hand over the first clue. Then, the fun begins! Watch as your seadogs race through the house from clue to clue. It is terribly exciting!

Once they find the treasure, let them sift through all the booty before they read the trip letter.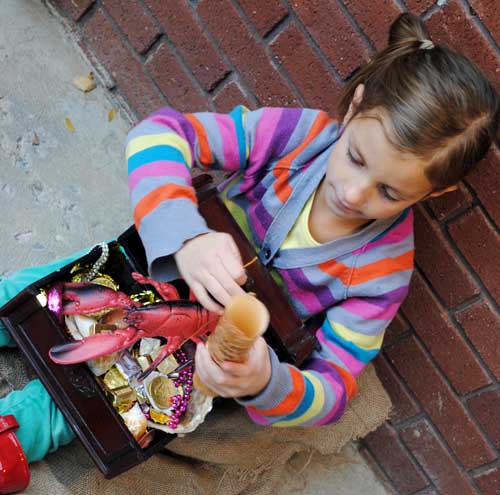 The very best part of the entire hunt is watching their faces light up when they realize the adventure has just began...they are going on a trip to Disneyland!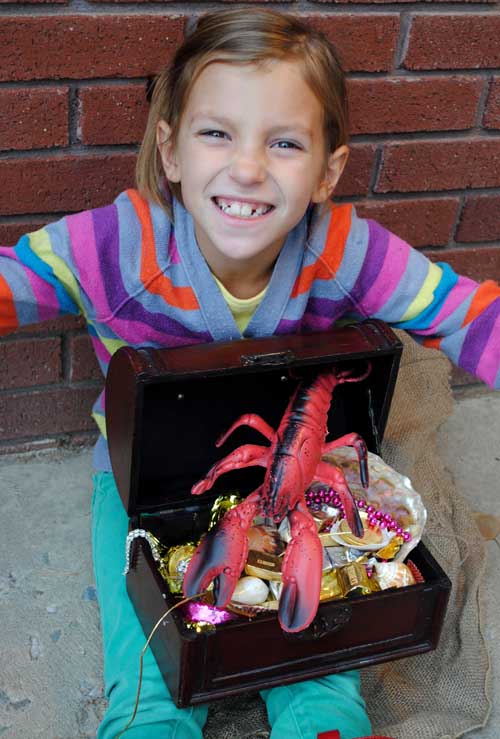 We'd love to help your crew get ready for their Disneyland adventure. Book one of our Disneyland packages online or call our agents at 855-GET-AWAY to save some major loot on your Disneyland vacation!